High Cotton: Pete Bell and Co. Host Spectacular Cook-Off Shindig to Open Rodeo Season
Painted Peacock Photography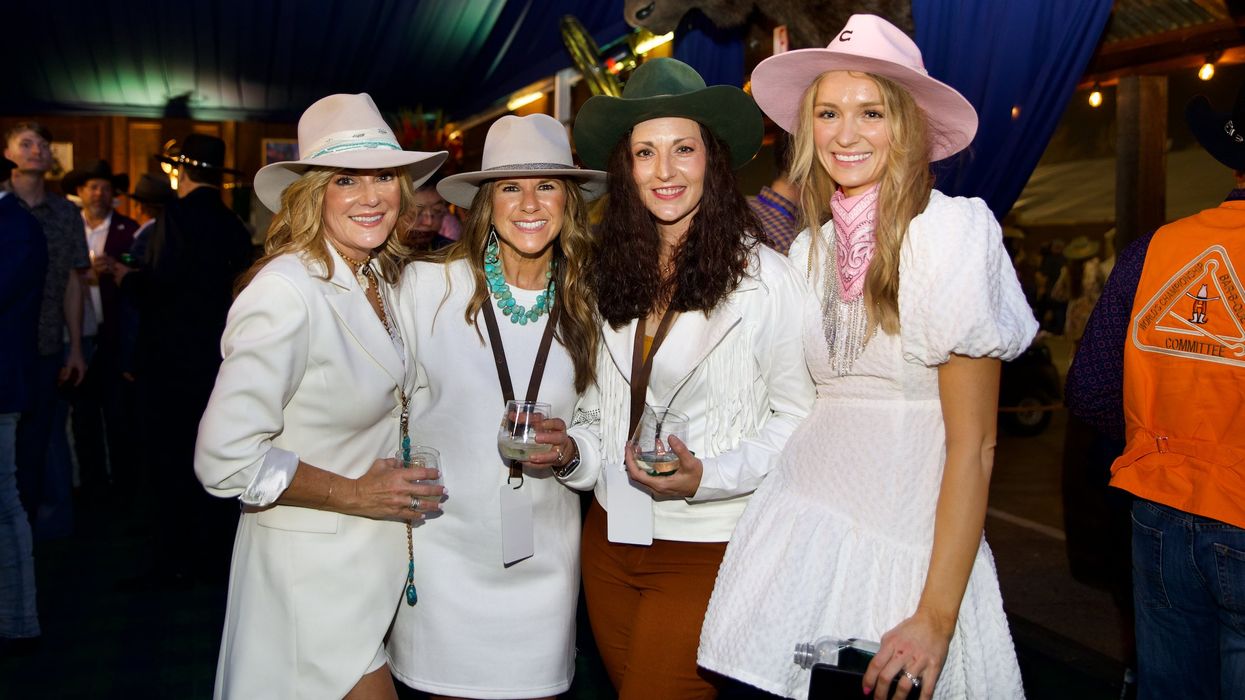 FAMOUS FOR NEVER doing anything halfway, Cotton Holdings and CEO Pete Bell opened Rodeo season strong with a 10,000-square-foot chandelier-and-red-roses-bedecked tent dubbed the Cotton 'Q Club, hosting hundreds of guests at Rodeo Cook-off.
---
Cotton — the disaster and infrastructure support services company that served as title sponsor of the World's Championship Bar-B-Que Contest, aka "Cook-off," for the second year in a row — has developed a reputation for lavish entertaining, and its Rodeo digs lived up to the rep.
"The cedar-framed 'tent' was completely draped in navy paneling with antler and crystal chandeliers hanging from the ceiling," explained a Cotton representative. "The room was decorated with seven-foot-tall mosaic horses draped with blankets of red roses by Flora & Eventi, antique mirrors, saddles and mounted taxidermy." The latter came straight from Bell's ranch, the rep added.
Cotton Culinary, an award-winning subsidiary or Cotton Holdings, put out a decadent spread. Apps of fried oysters, fried quail, and Figgy Piggy sliders with pork belly and fried brie were followed by barbecued rib-eye with Astro Alex Bregman's Breggy Bomb sauce, as well as lobster mac 'n' cheese, twice-baked potato casserole, and, for dessert, bread pudding with Jack Daniels cream sauce.
Also on the menu on opening night: a surprise performance by Grammy-nominated country artist Cole Swindell.
The souped-up tent also boasted a special VIP room, the "Gold Pony" lounge, where the décor featured white roses and disco-ball accents. VIPs in attendance included hospitality mogul Tilman Fertitta, designer-milliner Teressa Foglia, TV personalities Chita Craft and Derrick Shore, and Cotton execs Bryan Michalsky, James Scaife, Johnny Slaughter, Russel White and Zinat Ahmed.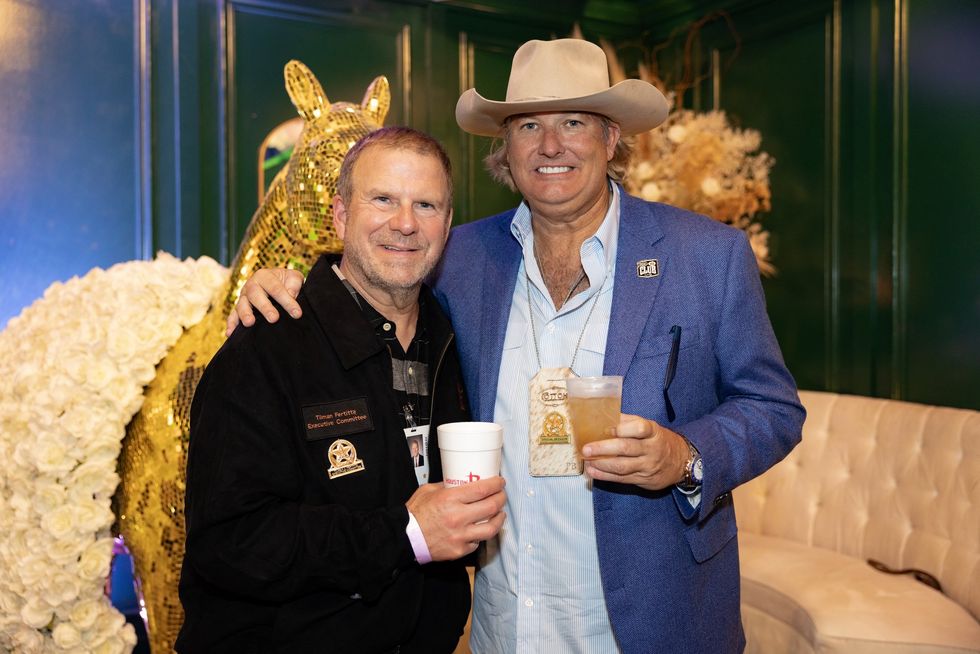 Tilman Fertitta and Pete Bell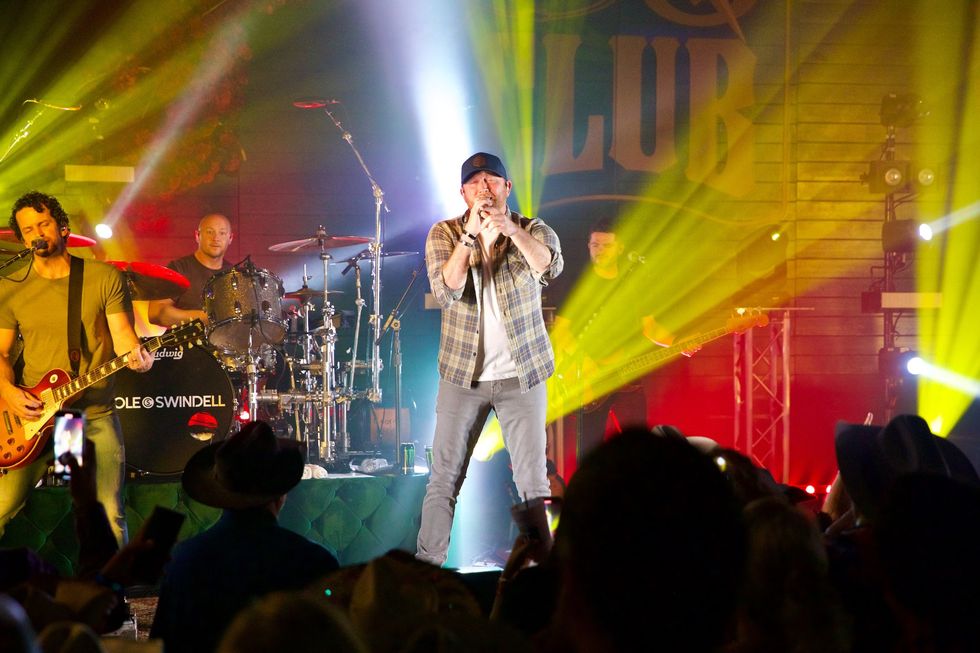 Cole Swindell performs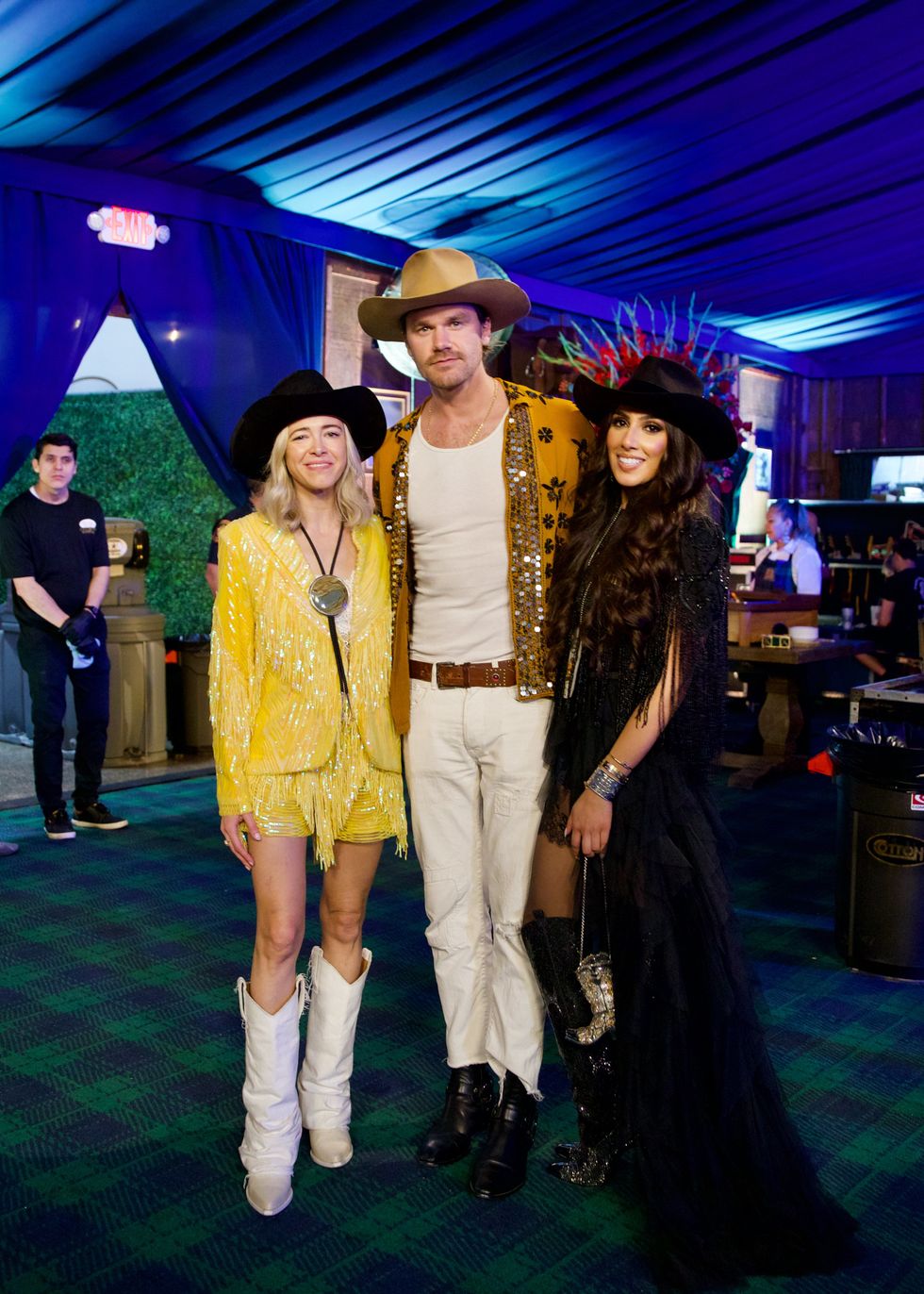 Teressa Foglia, Tyler Wild, Zinat Ahmed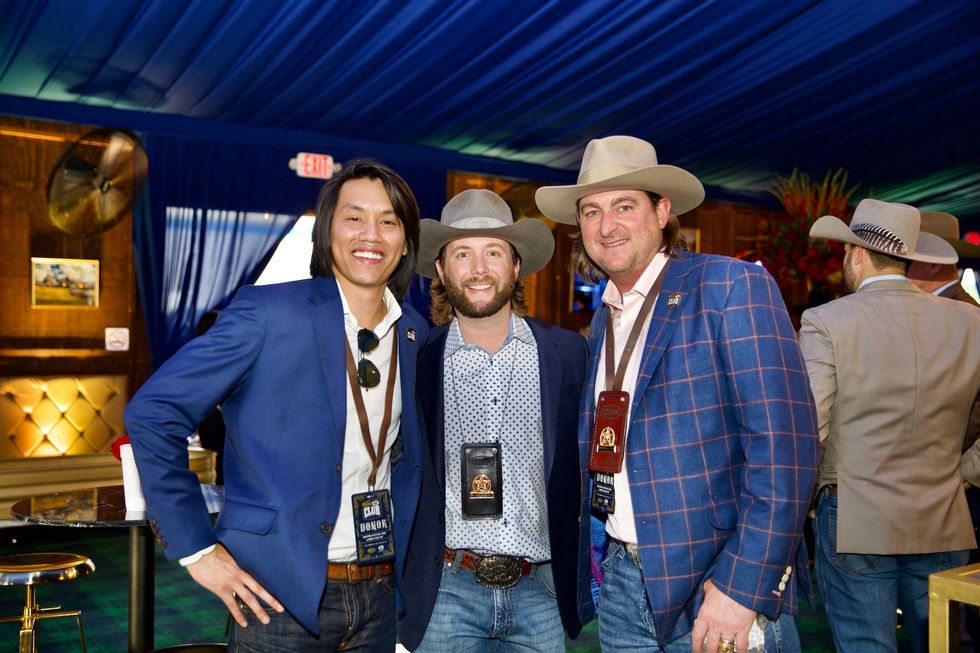 Norbert Tran, Travis Bice, Russell White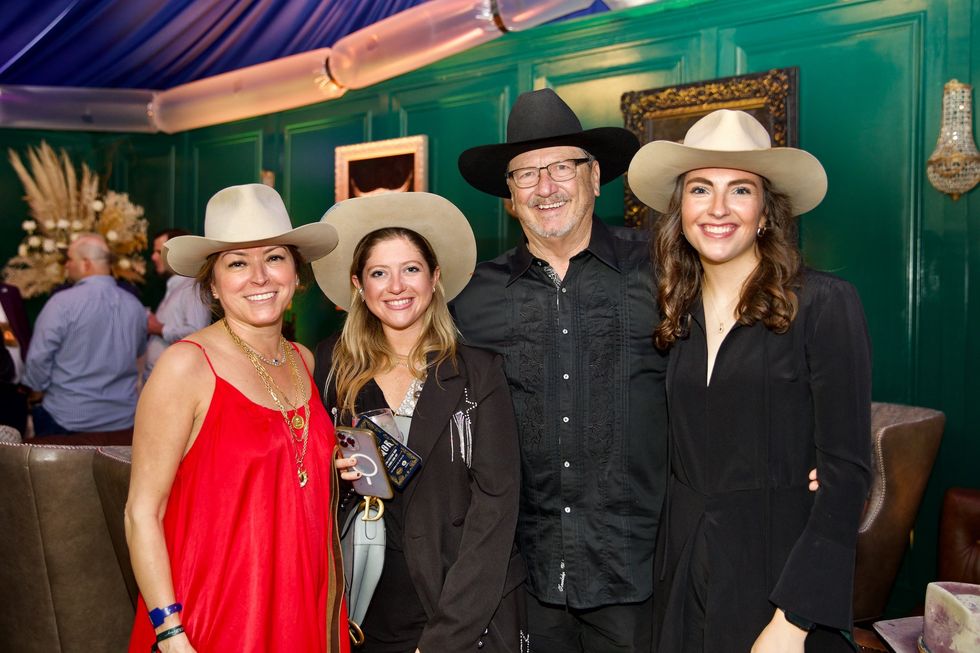 Samantha Knight, Lauren Halle, Bill Sisson, Madeline Dill
Over 650 guests joined Cotton Holdings and Quanta Services in the Cotton 'Q Club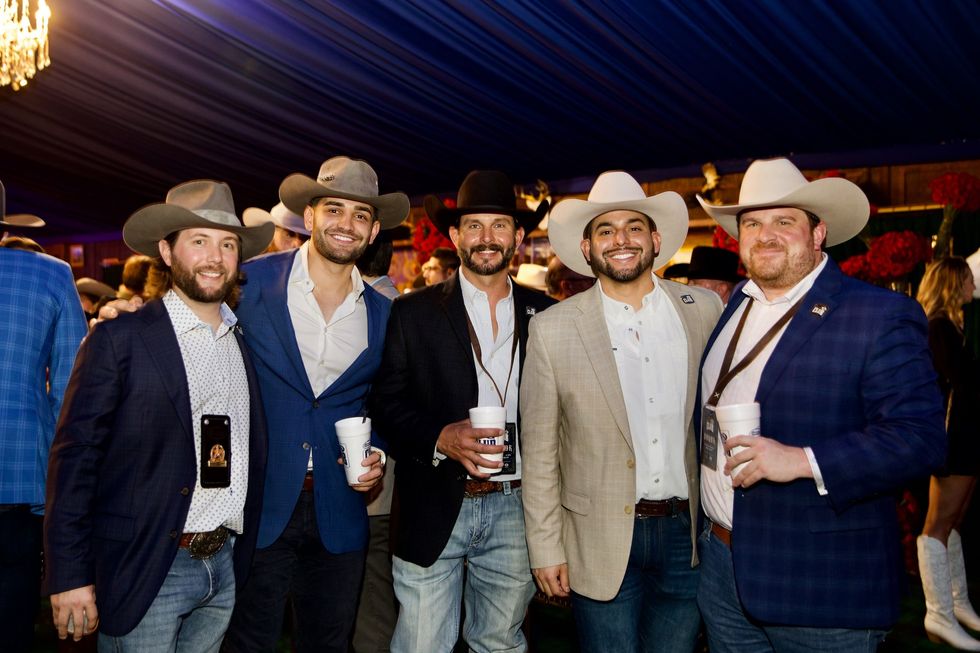 Travis Bice, Hayden Layne, Matt Thompson, Louis Martinez, Jesse Luke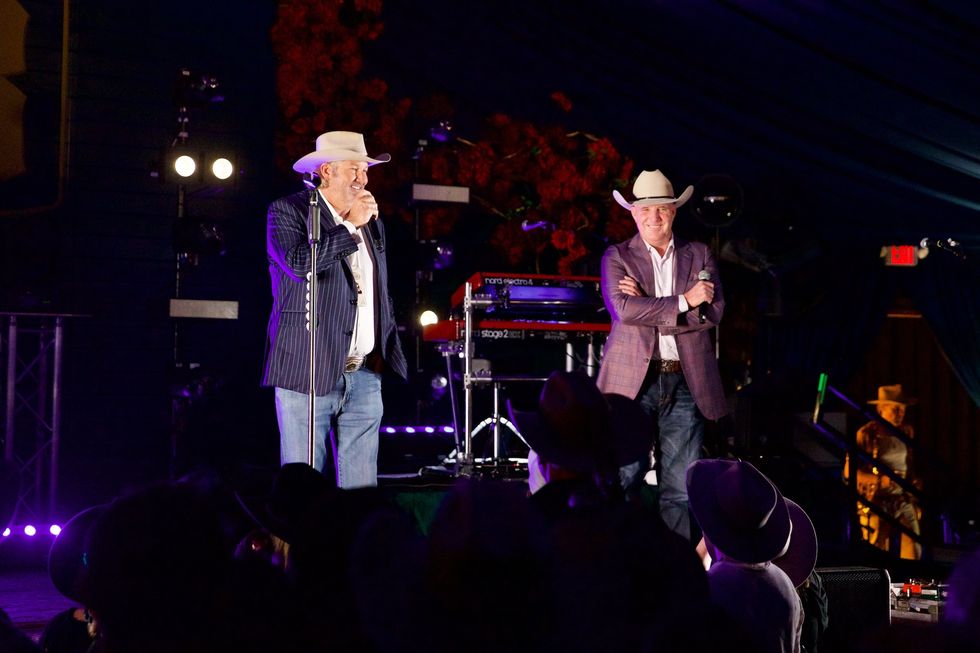 Cotton Holdings CEO Pete Bell and Quanta Services CEO Duke Austin
Entry Sign to the Gold Pony VIP Lounge
Parties