Glam Socialite Kristi Schiller Is Hilarious. That's It. That's the Headline.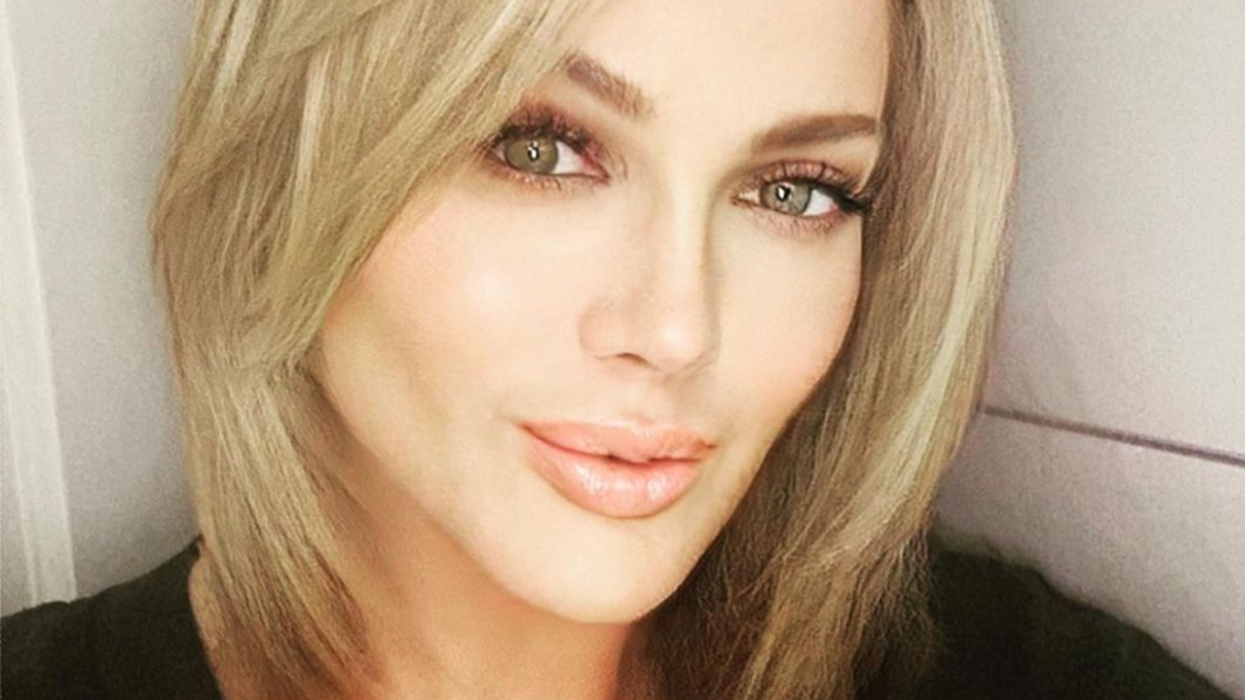 NONPROFIT FOUNDER AND gorgeous raconteur Kristi Schiller — described by Wikipedia as a "Quarter Horse owner and breeder, businesswoman, socialite and philanthropist" — has had quite a life. And it got even wilder earlier this summer. She stunned her 165,000 or so social media followers when she shared details of her recovery from a recent stroke. Healing at home now, she describes herself this way: "Seasoned cliff jumper. Passionate storyteller. Dog lover. Survivor. Blessings broker. SEC therapist during Aggie football season. Historian of all things $140 oil." She dug deeply, and hilariously, into our questionnaire, and, as a legendary dinner-party hostess in her own right, her answers — especially to the fantasy guest-list question — are epic.
---
What accomplishment are you most proud of? A decade ago, I founded K9s4COPs, a nonprofit foundation whose mission is to grant K9 officers to law enforcement agencies in need. I wondered if my passion would ever evolve. I pondered that the first day. Since then, I have never looked back.
K9s4COPS have granted K9s all over the U.S., seizing more than a billion dollars in illegal contraband along the way. For the record, we get no portion of that. Our organization works entirely off private donations. So please donate.
A voice in my head (that resembles an auctioneer at the Fort Worth stockyard) tells me I have not yet made my most significant impact. I have not done ityet. I just live every day rolling at Mach .08, fueled by the love my family gives me.
Name some things on your bucket list. Anything I ever wanted or could dream of having could never have fit in a damn bucket. Emeril told me once, "Presentation is 90 percent of the meal."
When you were a child, what did you want to be when you grew up. Taller.
If you weren't doing what you currently do for a living, what would you do?I would be the head writer for Saturday Night Live, a Sniper, or T. Boone Pickens' ninth wife. (Now, that I think about it, they are all really one in the same.)
Don't be modest: What's something you love about yourself? My Rolodex. (If you must Google that word, we seriously cannot ever be friends.) My sense of humor. Some people insist I am hilarious. Fingers crossed those are the same people reading this interview.
What do you appreciate most in others? Passion. Integrity. Conviction. A biting sense of humor. An alibi. A private plane doesn't hurt.
And courage. I want to know if you are with me; you are 100 percent. If I say I'm going after Moby Dick, by God, without hesitation, in the next breath, you better tell me you are bringing the tartar sauce!
What's something you can't go without for more than a day? A snarky text from my brilliant daughter, Sinclair. And 50 SPF Sunscreen.
You have an unexpected day off in Houston. How do you spend it? With my BFF Laurie Krohn, in an Uber to MillionAir. The plane would take us to New Orleans. Next stop: Galatoire's!
Is there a new restaurant or bar in town you're loving? Most would be shocked I am really a homebody. If I can't make you laugh at home, I sure as hell should not take my show on the road.
My husband, "Saint John," and I have perfected the legendary Schiller Ranch dinner parties. We have a modern farm-to-table lifestyle. No one goes hungry, and the stories are told on a loop. I have a massive dining table, and it's always surrounded by more guard dogs than people. This past New Year's I was draped in haute couture from my designer friend Ralph Rucci and a custom pair of snake boots hand-built from Armando from Raymondville, Texas.
Finish this sentence: Skinny-dipping is… If you want to see the show, you got to buy the ticket!
Name-drop time: Who's the most famous person you've ever met (and how did that happen)? I would have to be granted immunity first. A lady never talks.
Tell us about your closet. Something new you love, and also something old? My darling, Hermes nevergets old. Then again, nothing lasts forever. I mean, when was the last time you met a Roman?
Your porn-star name is your favorite thing to cook, plus your where you want to go on your next vacation. Go! TaTa Bouey Kwandwe. (TaTa Bouey is my favorite South Louisiana dessert, and Kwandwe is hands-down my favorite place on earth. The most luxurious five-star private game reserve on the Eastern Cape in South Africa.)
Your alternate porn-star name — they have those, you know — is your favorite Houston restaurant plus the label on the undies you're wearing right now. Club No Minor Commando.
What would you choose as your last meal? It would be one last root beer float with my Daddy, Roger Hoss. Homemade Bluebell ice cream topped with Antonelli's Root Beer, which was exclusive to a root beer stand in Freeport, Texas — my hometown. We would have cracked blue shell crabs that we just caught with chicken necks and a net straight off the dock at my family's shipyard.
As someone who throws legendary dinner parties, which three people would be on your fantasy guest list? I am a seventh-generation South Texan, and all things that it implies. I could not invite just three people to dinner if my life depended on it. It would be a Vegas buffett!
I think of all the legends, some living and some who left us way too soon, I have "broke bread" with. As I compose my list, I realize what a life I have lived! In my mind, you couldn't have a dream dinner party without legendary governors Ann Richards, Edwin Edwards and Bill Clinton. Mafia boss Carlos Marcello, gambler Benny Binion to count the cards, and "the fixer" Roy Cohn to plea their defense!
The real Chairman of the Board, Lee Iacocca, would be sipping scotch with "Ol' Blue Eyes" Frank Sinatra, and Texas industry tycoon Welcome Wilson, Sr. If there was ever a sharp "Dame" worthy of a seat at the table, my friends Cynthia House, Ollabelle Hall and Phyllis McGuire would be there hanging on their every word.
No fantasy candlelit storytelling jam session would be complete without super agent Neil Hamil, Amy Phelan (Texas Palm Beach, and Aspen), and Renaissance man and Hotel ZaZa bon vivant Charlie Givens, who would pepper us with tales of high society, supermodels and secrets from the Rock Star suite. Hellfighter Red Adair would make sure the table did not catch on fire. Coach Barry Switzer, Dallas Cowboy's Jerry Jones, Wildcatters Jim Bob Moffett and "Claytie" Williams would keep burlesque stag film star "Candy Barr" wedged between them, sharing their thoughts on the SEC.
My closet "Scions of scribe," Dr. Hunter S Thompson with his wingman, Dr. Douglas Brinkley, Texas Monthly's Skip Hollandsworth, Vanity Fair's Dominick Dunne, CBS' Janet Shamlian Melcher and Breitbart's Brandon Darby would use a few gallons of ink to document an evening full of tales that could never make it to print.
John Cardinal O'Connor would bless us all from the stories we could never tell.
What's something about you people would find surprising? Good God, is there anything left to tell? My life is an insomniac's dream.
Years ago at the Playboy Mansion, my friend Bridget Styles and I flanked either side of Motown founder Berry Gordy, who said to us, "You can reinvent yourself but don't remake your past." And he also said, "The bad news is time flies. The good news is you're the pilot."
Who would play you in the movie of your life? Three times a week I get, "Has anyone ever told you that you look like Marilyn Monroe crossed with Angelina Jolie?" I mean, I guess it is better than being compared to Mama June.
In five words or less, what's your advice for living a happy life? Hakuna matata.
People + Places