Bludorn Manager Trades Manhattan for Montrose and Finds Himself at Home
Julie Soefer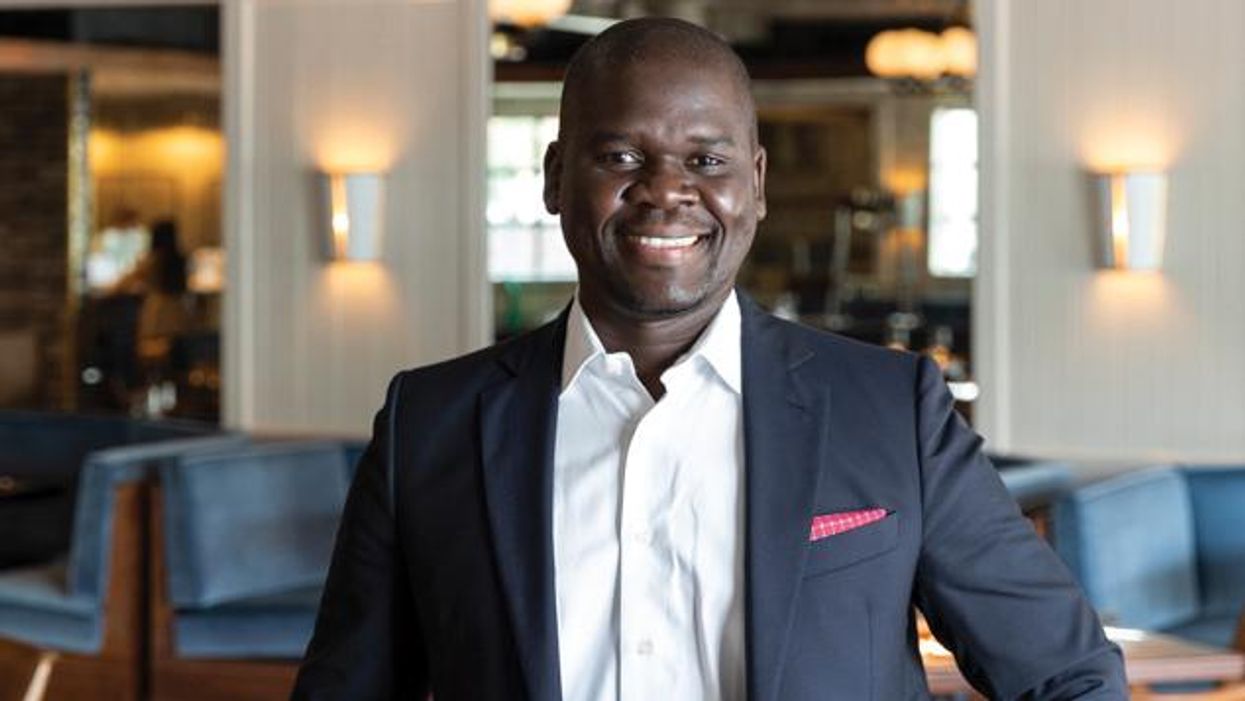 OVER THE LAST decade, this city has experienced an influx of diverse, ambitious individuals eager to make the most of Houston's opportunities — and the pandemic isn't slowing that trend. Last year, Cherif Mbodji moved from New York to H-Town to help open a fine-dining concept — one that not only debuted during Covid, but has thrived, becoming a culinary standout. At Bludorn, tables are booked and reviews are glowing; at home, Mbodji's family is taking to its new city with enthusiasm.
---
Born and raised in Senegal, Mbodji, 41, first came to the U.S. in 2000 to study business management at Western Michigan University. He moved to New York and spent a decade climbing the ladder at prestigious restaurants, including Michelin-starred Bouley, Daniel and Café Boulud. "It was all about personal relationships, with staff, guests and chefs," he says. "Top service is about being in the moment and giving your full attention to what is in front of you." Mbodji had always entertained dreams of opening his own place, so when his longtime colleague and favorite chef Aaron Bludorn decided to do just that, Mbodji jumped on the next flight to Houston to run the service side of the operation. "It was a no-brainer."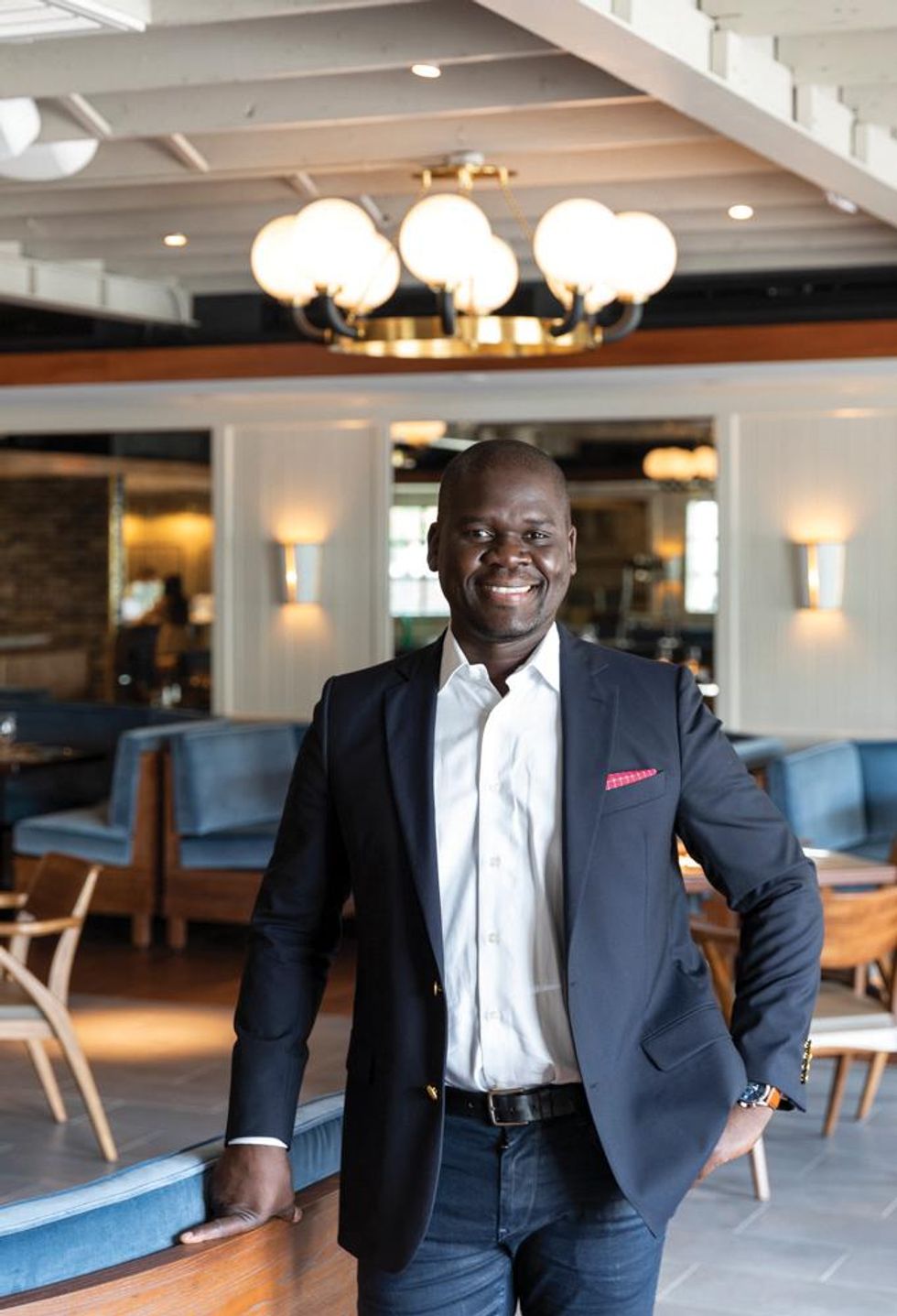 Mbodji arrived in July, at the height of the pandemic's summer spike and its accompanying restrictions. He and the Bludorns used the time as a learning opportunity to observe best practices at other high-caliber establishments in town. Because they were still constructing their space, carved from the former Pass & Provisions on Taft, they created a layout fully focused on social distancing and cleanliness. Mbodji was also able to establish strict protocols for his service team's safety from day one.

"The hiring phase was completely new for me," Mbodji says. "In the hospitality business, appearance and presentation are so important, so at first it was strange to not see people's faces in interviews. I then realized, however, that what I really am looking for is character and personality. I learned to see through the mask, and to feel their energy."
Meanwhile, Mbodji is also relishing family time. He lives in Timbergrove, and his 14-minute commute helps balance work with time with his wife and three kids. They love the zoo, biking along the bayous and visiting Galveston. "My children recently discovered queso; our neighborhood favorite is Superica. Ask any night what they want for dinner, and they'll scream queso," he says with a laugh. Mbodji's wife, Monica Bondi, is also settling in. In New York, she owned a pilates studio, and inspired by Houston's entrepreneurial spirit, she's looking into opening one here.
"When we first arrived, we were struck by the diversity. As a mixed family, that's very important to us. I am from Senegal, my wife is Italian, and we want to raise our children in a safe environment where race is not an issue. I came with an open mind, and I was surprised on so many levels," Mbodji says. "In New York, you are running so fast that you don't enjoy the scenery. I don't regret any of it — every experience led to another — but I thank my lucky stars that I'm in a place where I can experience life at a different pace. I feel more connected to the ground, to the people walking past and saying hello. I'm happy to be here." ν
Food