Ya Can't Stop 'Em: A Pair of Hotly Anticipated Restaurants Makes a Delicious Debut
Despite the Covid crisis, two must-hits — both named for their superstar chef-owners — are now open.
Julie Soefer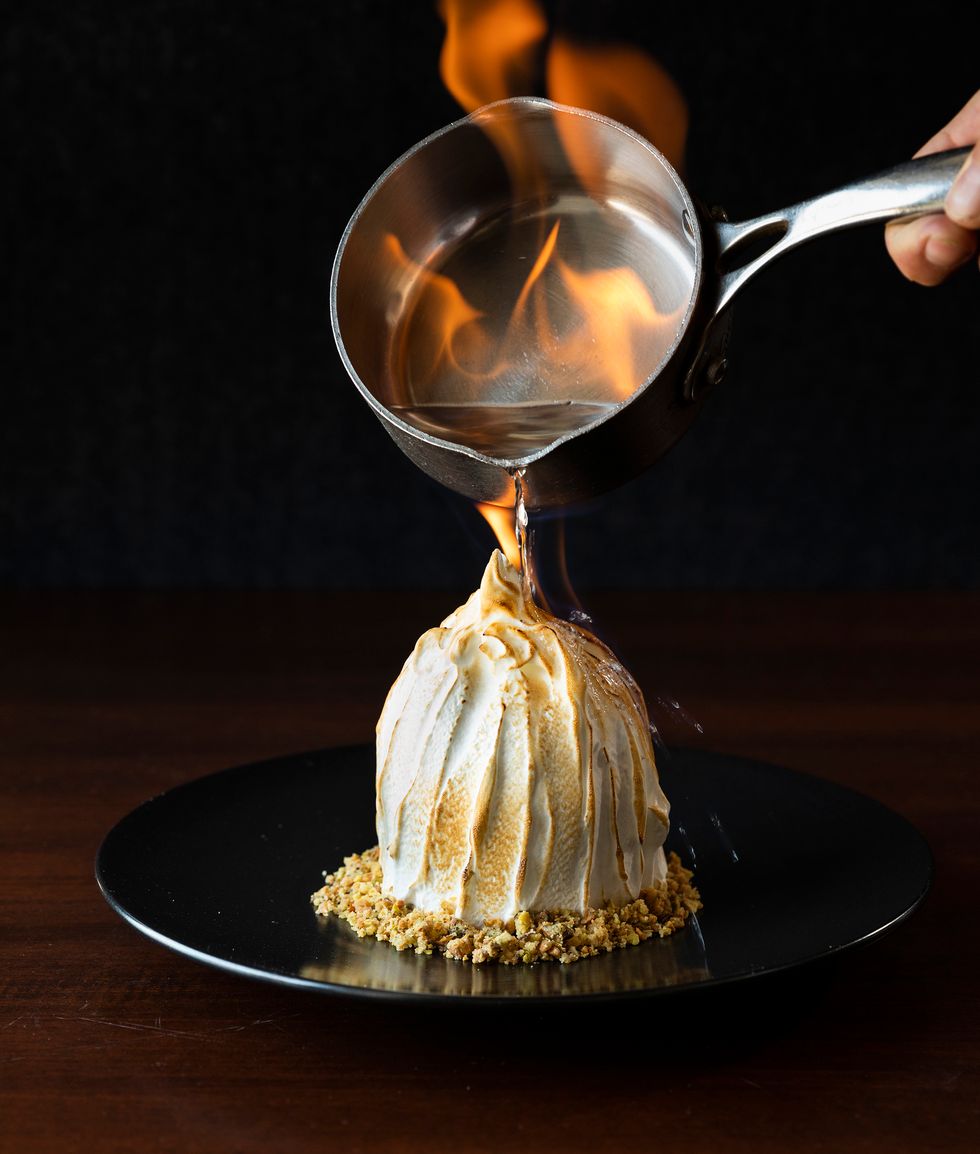 August is famously a slow month in the restaurant world. But in recent years, with a big thanks to Houston Restaurant Weeks, Houston has turned that perception on its head. And this year, despite a global pandemic ravaging the food service industry, a pair of high-profile restaurant openings is on H-Town's August calendar.
---
Last Wednesday, Ronnie Killen's first inner-Loop endeavor opened in the former Hickory Hollow space on Heights Boulevard at Washington. The concept was announced nearly a year-and-a-half ago, and fans of the James Beard-semifinalist pit-master's comfort-food fare have been salivating in anticipation since. Killen's, which is currently offering socially distanced seating, looks a little different than in its Hickory Hollow heyday. There's a laidback but polished vibe, with shiplap-covered walls and industrial-chic light fixtures. Sunflowers and photos of the chef's family — including ones of his grandmother Millie, by whom the menu was largely inspired — bring a sense of warmth to the space.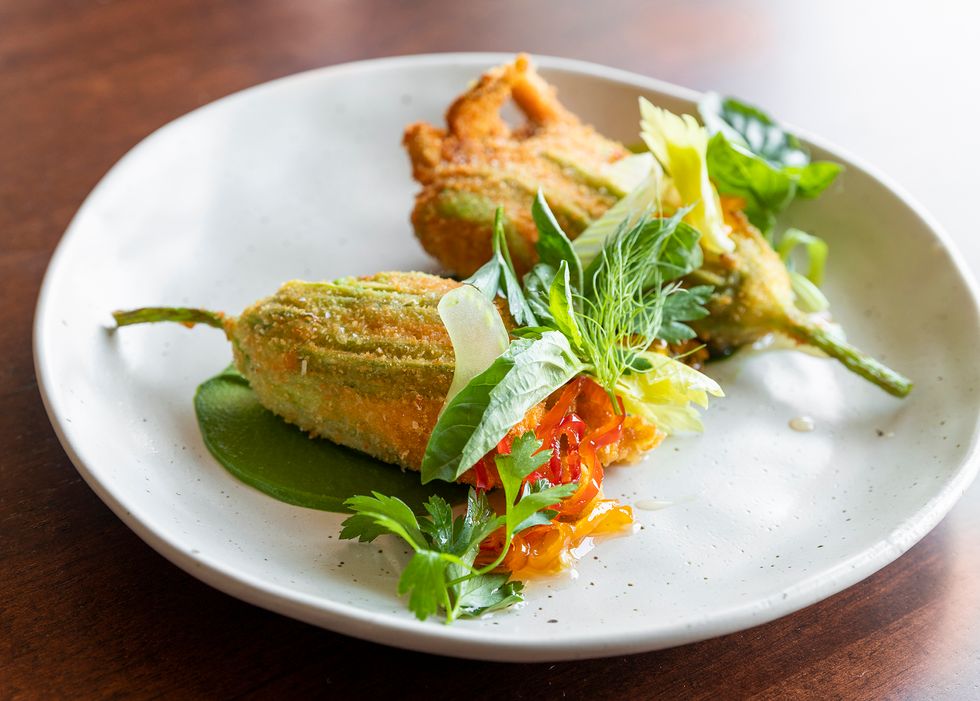 Squash Blossom at Bludorn
As for the food, expect much of the same mouthwatering goodness experienced at his fried-chicken pop-ups throughout the last year — including his chicken-fried steak with country gravy that literally weighs a full pound. There's also fried green tomatoes with buttermilk sauce, and an ever-comforting chicken-and-dumplings dish. Wash all of this down with one of more than 250 bottles of wine — or a refreshing cocktail such as the Brandy Lift, with root-beer bitters and Topo Chico.
Meanwhile, another famous chef opened his long-awaited restaurant on Friday. Aaron Bludorn — who's worked in several Michelin-starred restaurants and appeared on Netflix's The Final Table — and his wife Victoria Bludorn (née Pappas, of that Pappas family) unveiled Bludorn's in Montrose.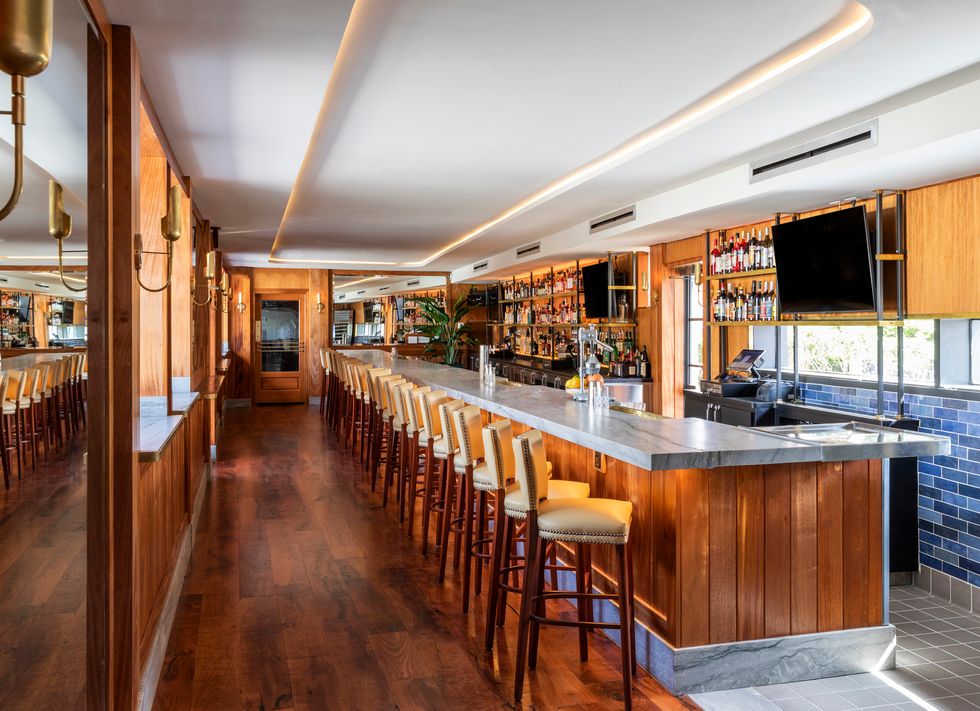 Bludorn Bar
It occupies a space that's very familiar to foodies, as it previously housed Pass and Provisions (and, before that, Gravitas). The formerly divided-in-two restaurant is now a single, beautiful space with an open kitchen and breezy dining room. Bludorn's has a general feel of both a fine-dining and a neighborhood establishment. Aaron's menu of Gulf-tinged New American foods includes a "tamale pie" with shortrib and ancho chili, and foie gras with Texas peaches. The salmon is presented with a crunchy "five-seed" encasing, served atop blistered zucchini and a puree of avocado.
Both Killen and Aaron Bludorn have acknowledged the risk that comes with opening a restaurant in this era of Covid-19 — but based on the response from diners in the first few days, the rewards will most certainly follow.
AT TOP: Baked Alaska
Food+Travel