Pappas Family Announces Funky and Fun Little's Oyster Bar, Opening on Shepherd this Spring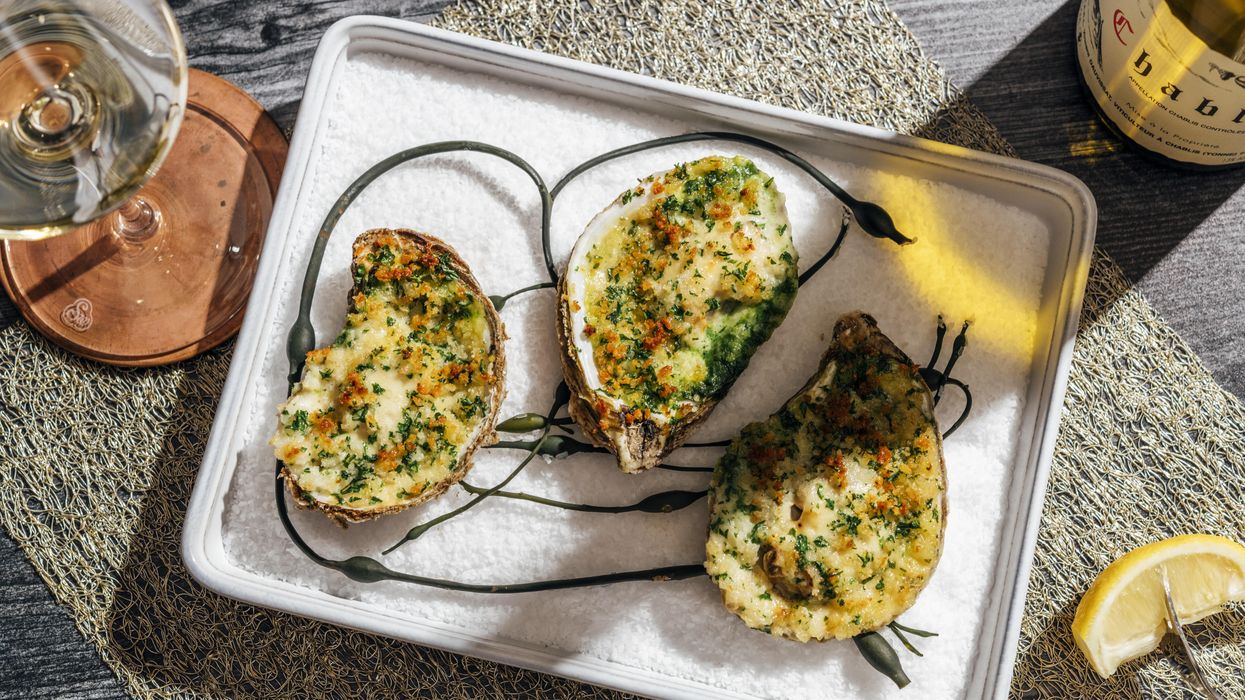 IF YOU'VE BEEN wondering why cute Little Pappas Seafood House on Shepherd still remains unoccupied since shuttering pre-pandemic, wonder no more: The venerable Pappas Restaurants team have been planning a brand-new seafood restaurant in the same location named Little's Oyster Bar.
---
Slated to open this spring, Little's will be a chef-driven seafood spot with an emphasis on oysters and raw seafood. California native Jason Ryczek will helm the kitchen, bringing years of experience cooking in some of California's most renowned seafood kitchens. H-Town is lucky to have this talent join the culinary landscape.
"I'm focusing on seasonality and simplicity," said chef Ryczek. "I'll use the best ingredients and let them shine. I want this restaurant to show our guests what seafood can be." Caviar will also be a staple on the Little's menu. Chef Jason has worked with California Caviar Company for years and participates in Caviar Camp every October. This year, he hand-selected sturgeon roe specifically for Little's.
"Since I'm personally involved in making the caviar, we get great value," said Ryczek. "We'll offer three styles of caviar — our house caviar, Kaluga and Osetra –giving our guests more options in taste and value. Also specials on our house caviar and a dozen oysters — our house specialties should be celebrated every day."
Gulf fish — snapper, grouper, tile — will be sourced using Pappas' own boats, and the menu will also feature Ora King salmon, Spanish octopus, and fish from sustainable farms around the country. The one Gulf oyster on the menu will be Barrier Beauties, which are farmed in the Boliver Peninsula near Galveston. "As we lean on ingredients outside the Gulf, we're looking for sustainability and proper sourcing so we can leave the ocean a better place," said Jason.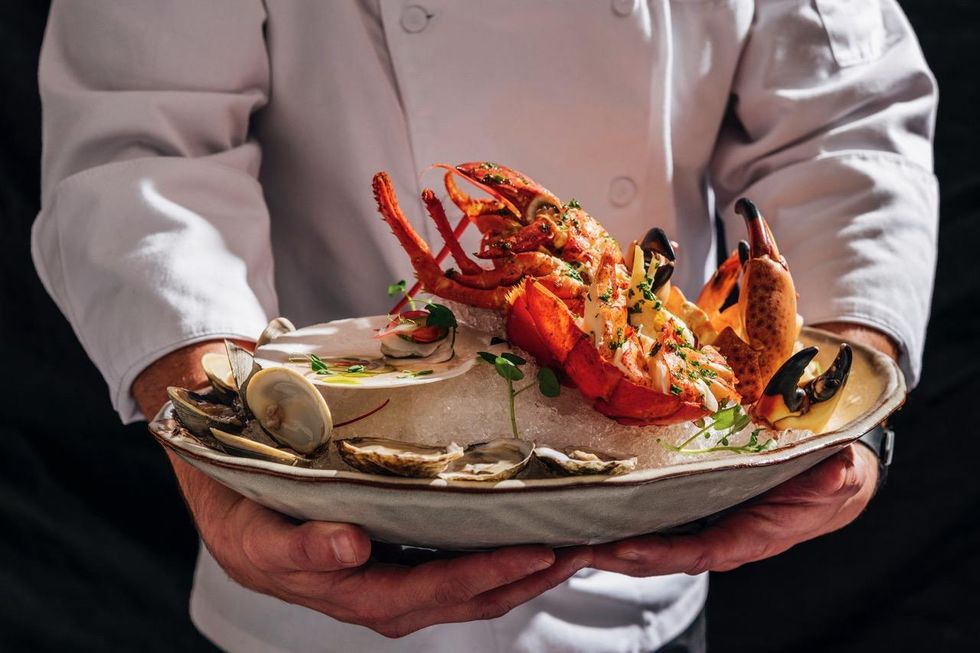 Maine lobster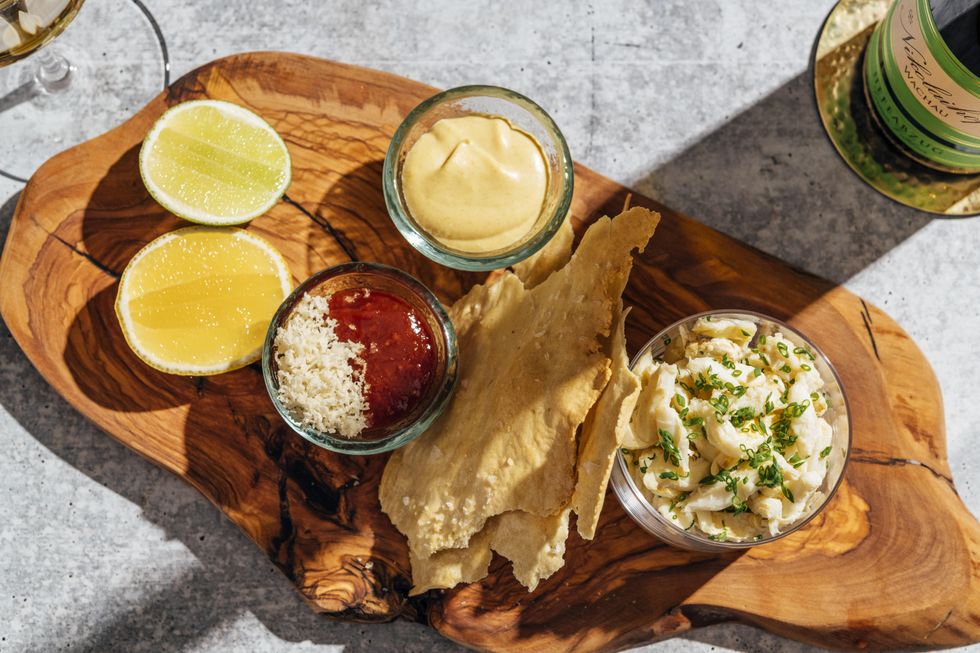 Jumbo lump crab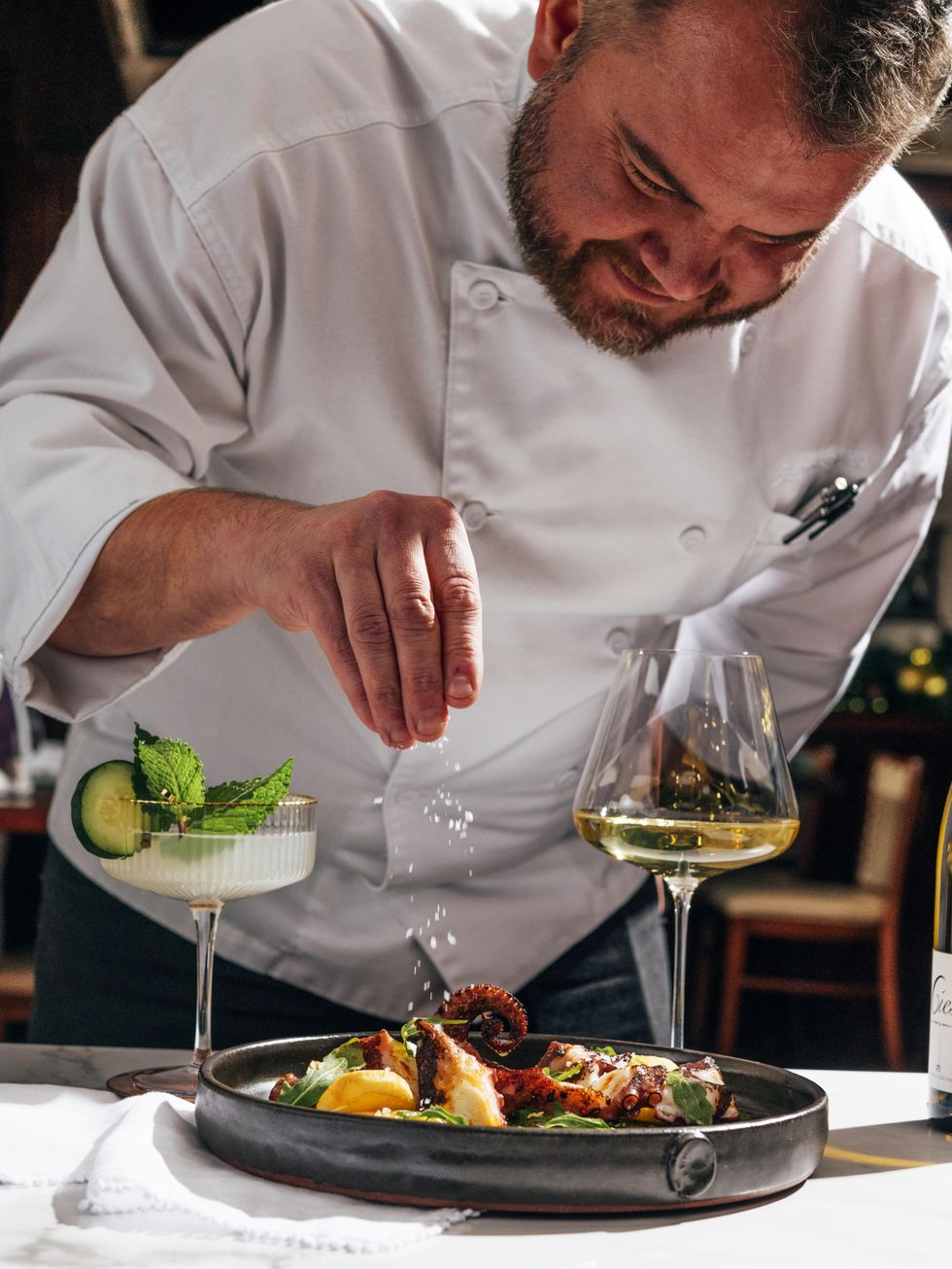 Chef Jason Ryczek
California native Ryczek has cooked for One Sunset, STK, BOA Steakhouse, and Artisan House in Los Angeles, and headed up numerous consulting projects before landing in San Francisco and making a home in the city's seafood scene, specifically finding his niche in caviar. After spending years working with sustainable seafood at the famous Waterbar, Ryczek moved on to become executive chef at the powerhouse seafood restaurant Farallon, which frequently graced the San Francisco Chronicle's Top 100 list during its 23 years of business.
Robert Smith, Pappas Restaurants Fine Spirits and Expanding Concepts Wine director, is building a wine list hinging on quality, a wine's expression of place, and its ability to pair well with the menu. Splurge options will be sprinkled in as well. Expect a lot of European whites and Champagne to drive the list.
"There are so many interesting wine regions throughout Europe that make delicious, diverse whites — bright, vibrant, mineral-laden wines that pair beautifully with seafood," said Smith. Red wine enthusiasts will find light to medium reds such as pinot noir and Burgundy along with other wines from Spain, Portugal, and France. Cocktail enthusiasts can expect 10-15 classic and creative drinks to choose.
The space, which seats more than 80 indoors and 50-plus on the patio, was designed by the Pappas in-house design team to be fun and fancy with a little touch of funk. It showcases fresh design elements, especially lighting and artwork. True to Pappas' vertical integration philosophy, all banquettes, tables, millwork, entry canopy and the back bar were crafted in-house. The vintage signage will be repainted but will remain as a nod to the history of the location and the 1987 opening of Little Pappas Seafood House.
Food