Pappas Family's Latest Recipe Includes Prime Location, Menu Redux and Plenty of Caviar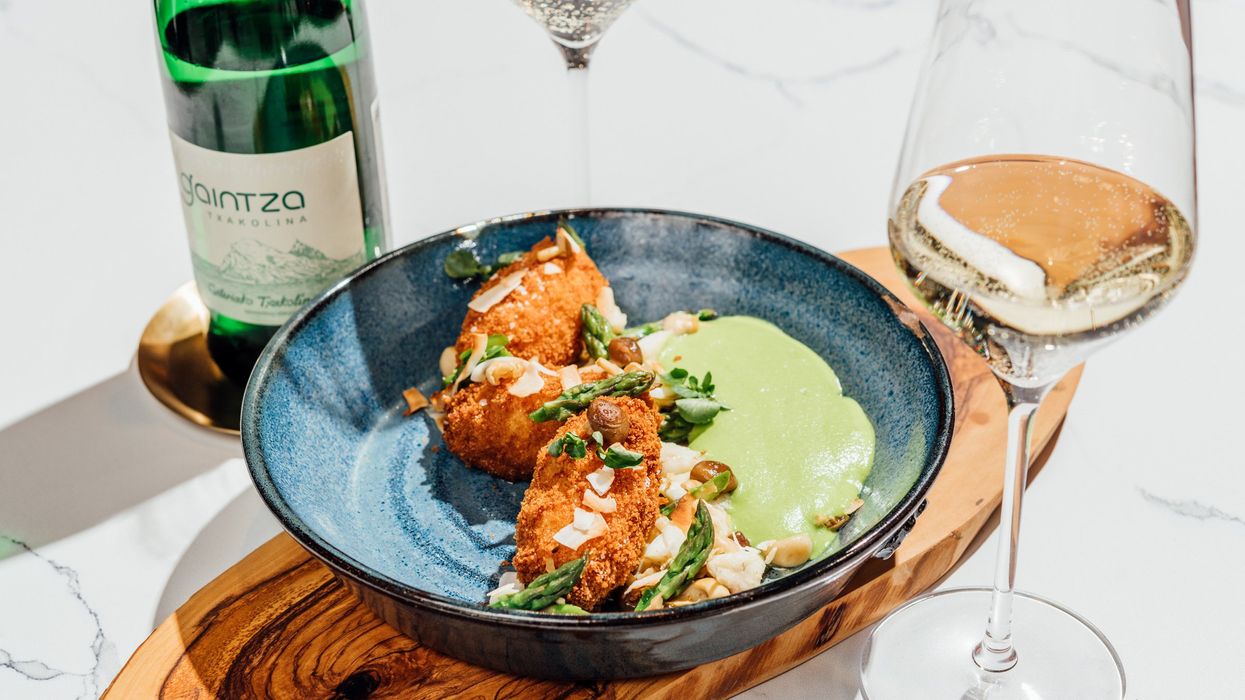 A NEW CONCEPT in the home of its former iteration, Little Pappas Seafood House, on Shepherd, Little's Oyster Bar is quickly becoming a summer hot spot for truly cool fare.
---
The name conjures up a tiny, casual oyster bar, right? So when diners walk in the door, they might be delightfully surprised by the retro Hollywood vibe: There's a grand marble-topped bar, several dining areas including a temperature-modulated patio, and a luxe aesthetic.
Design director Evy Pappas has created a cool setting with crisp shades of white and navy blue inside and out, and gleaming brass lighting. There's a charming galley-style side room wrapped in windows with banquette and table seating. The glassed-in retractable roof patio tucked in the back has more spacious seating, and provides a reprieve from the upbeat music and bustling bar area.
The cuisine, artfully created by chef Jason Ryczek, a California native and caviar expert, wows as well. Ryczek cut his chops in restaurants from San Diego to San Francisco. He cooked at the lauded sustainable seafood house Waterbar, and was the executive chef at award-winning Farallon. The chef also worked with the California Caviar Company for years.
So when it's time to indulge in caviar, this is the place. Little's signature roe is hand-selected sturgeon, which Ryczek personally harvested, and its accoutrements are downright addicting. A striking presentation is delivered to your table with puffed potato dumplings, radish butter, crème fraiche with onion jam, and chives. All caviar can be paired with a cocktail, Champagne or vodka from a handy pairing guide. A dollop of everything — including perfectly clean-tasting sturgeon fresh from the sea — ends up on the potato dumplings (think elevated tater tots). So amazing that you could stop at that one dish. But don't.
The Atlantic yellowfin tuna crudo is also a refreshing dish Houstonians could eat all summer long. Served in a chilled broth made with pickled watermelon rind and peppers, the diced fresh crudo is crowned with chopped peanuts. As for the mains, expect King salmon, Texas redfish — and, in true Pappas style, a Prime dry-aged New York strip, with a mushroom demi glaze and truffle butter.
Little? Hardly.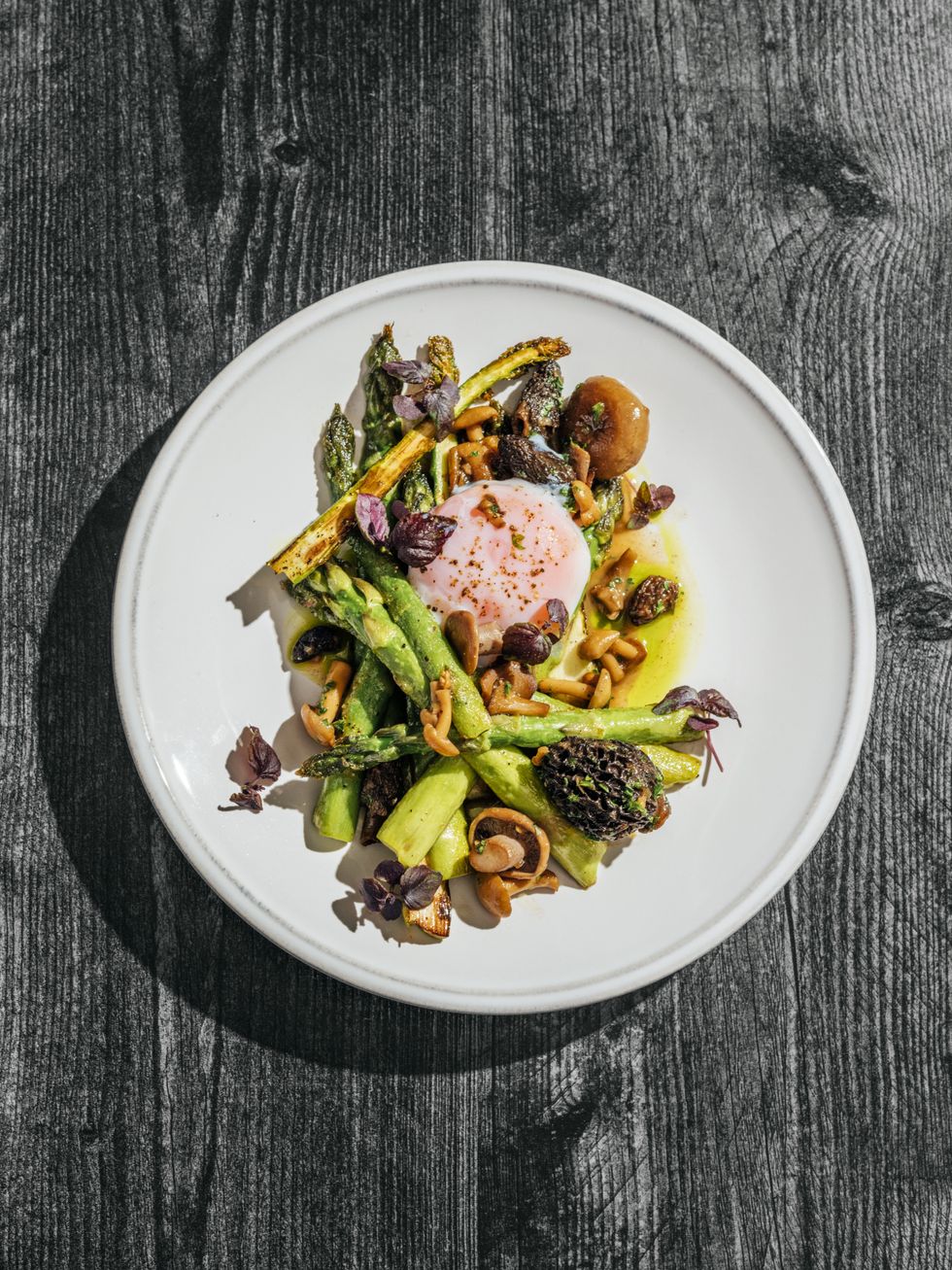 Asparagus and Morels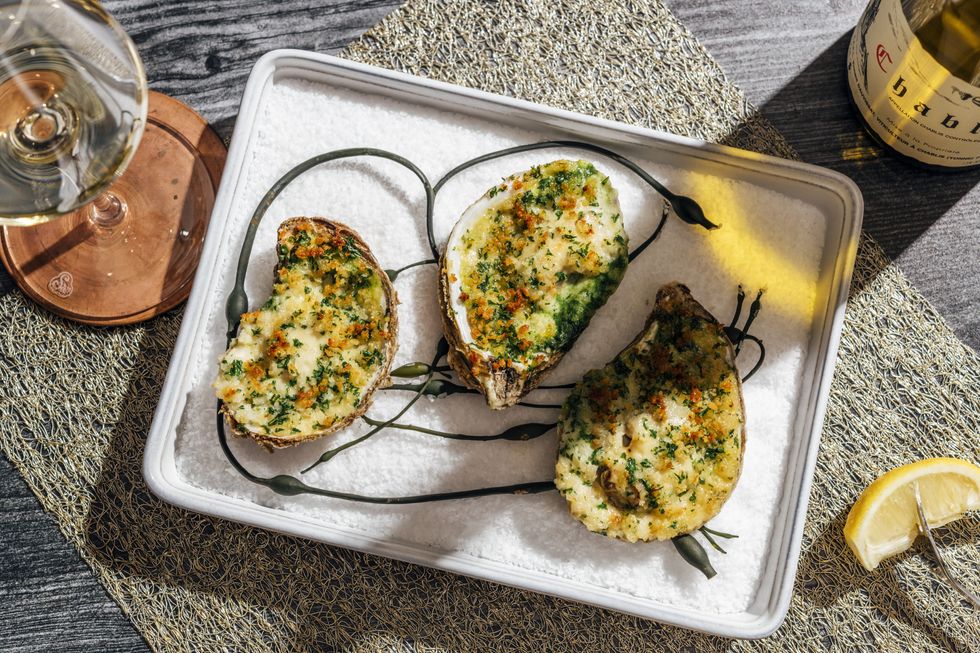 Baked Gulf Oysters
Chef Jason Ryczek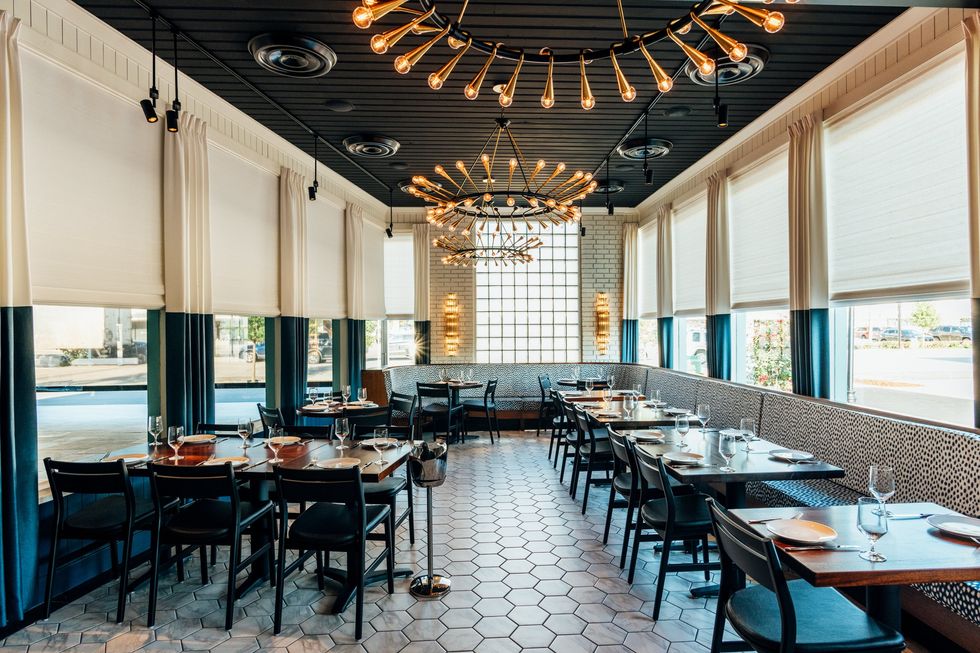 The dining area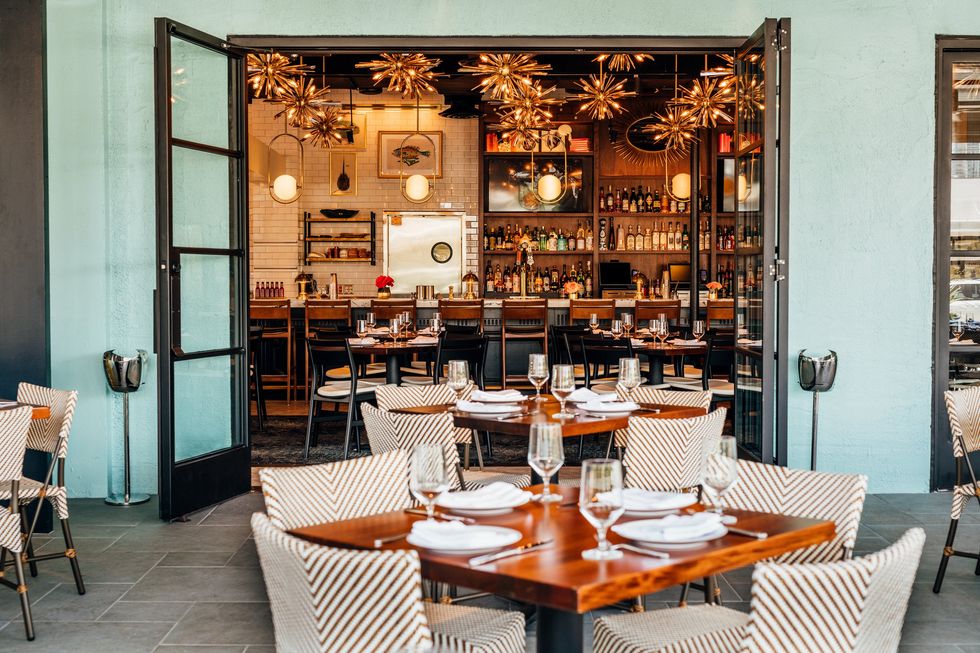 Glassed-in patio with retractable roof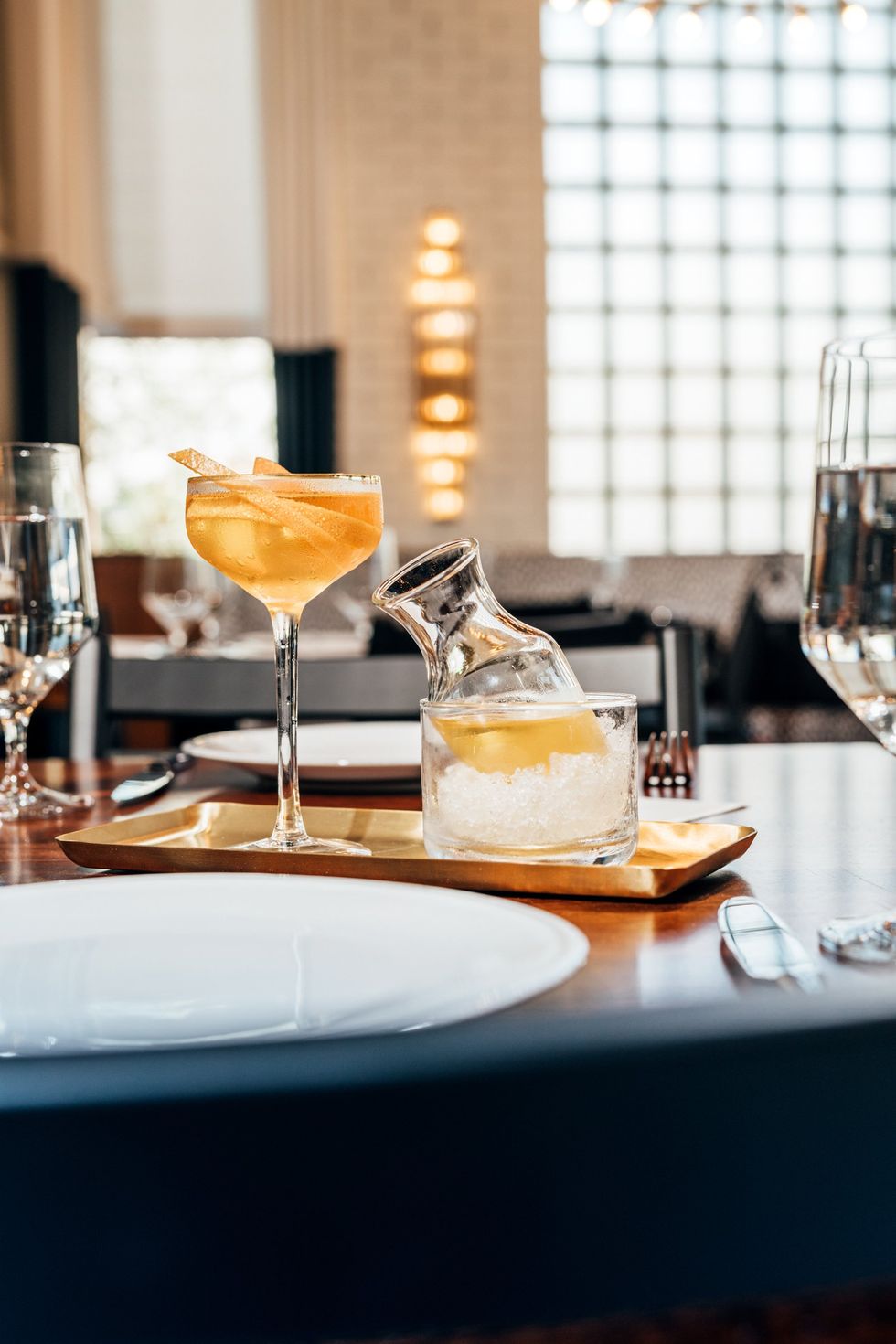 Golden martini at the bar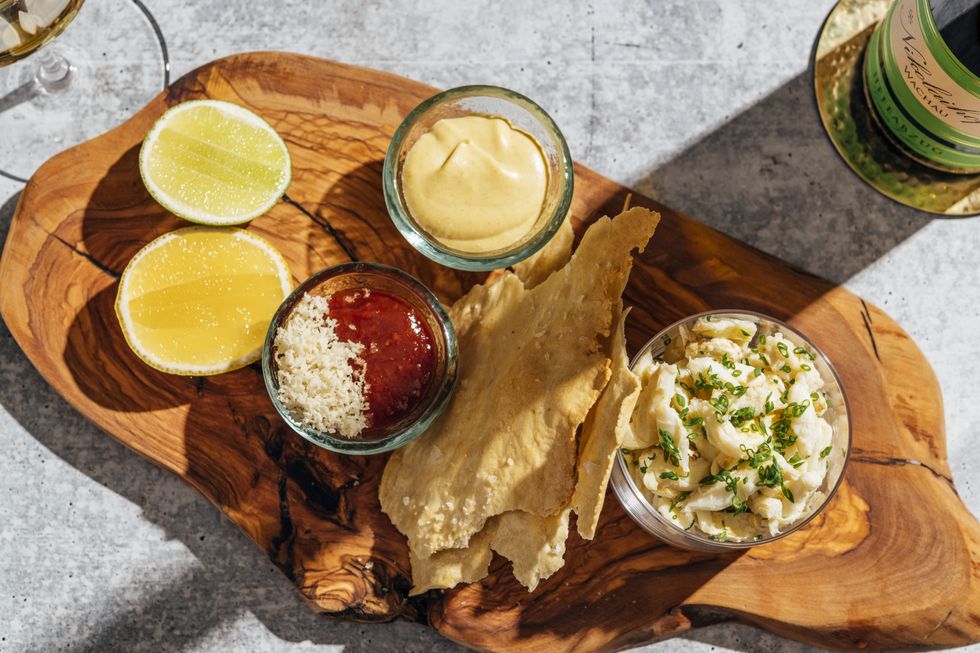 Jumbo Lump Crab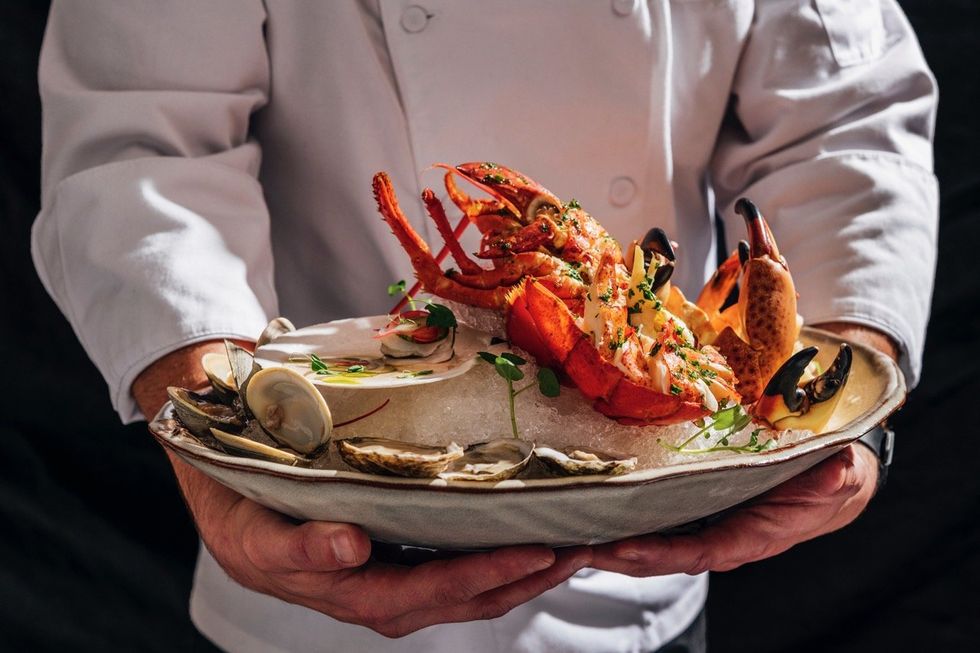 Maine Lobster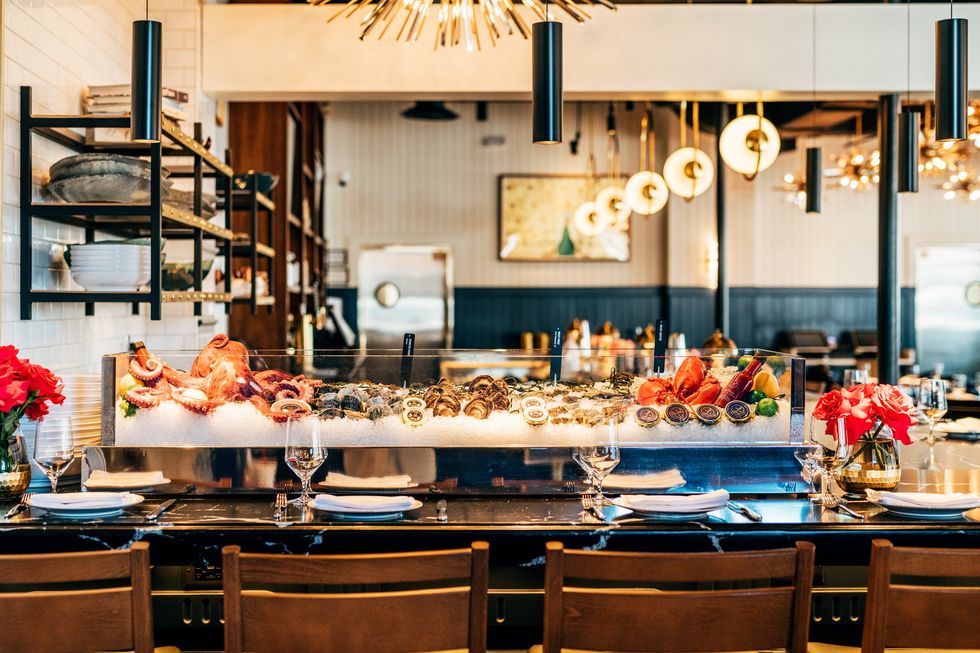 Oyster & Raw Bar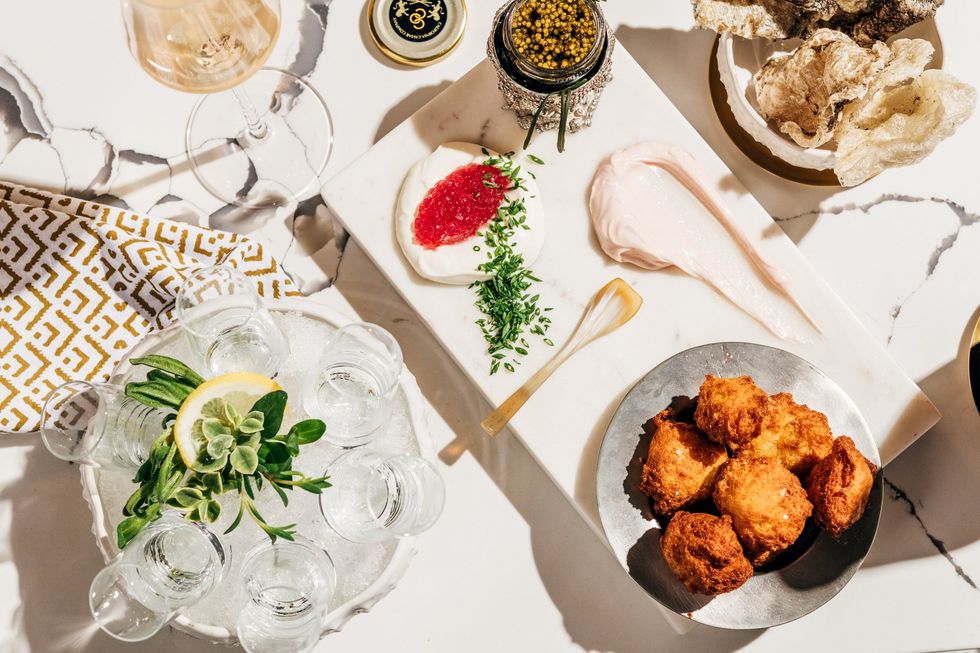 The Caviar Spread