Delicious District: Montrose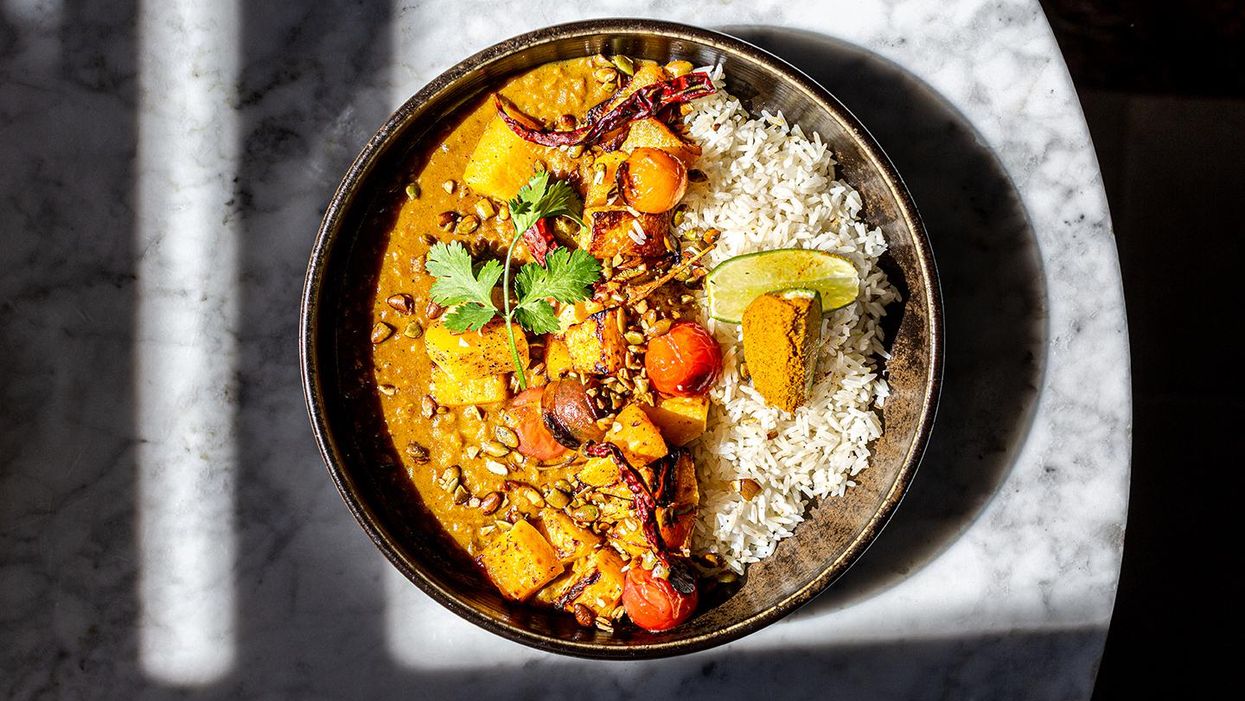 It's probably the most famous foodie 'hood in Texas, and for good reason. Montrose has been home to several James Beard-winning institutions over the decades, not to mention countless hole-in-the-wall haunts and longtime neighborhood establishments. Even in 2020, there's plenty to talk about (and taste!) when it comes to the Montrose restaurant scene.
---
Traveler's Table, known for its worldly menu and unassumingly hip environment, has unveiled a new menu, full of seasonal specials — and great deals. Recently added dishes are soul-warming during a cold and somewhat dreary week like this one. Take the Caribbean braised oxtails for example, or a piping bowl of the South Indian pumpkin curry. A prix-fixe menu offers three courses — like short rib bibimbap, beef cheek ravioli and Hawaiian Haupia coconut pudding — for just $40.
Holiday-savvy dessert cocktails are a fun conclusion to a meal here. The Grown Up Girl Scout has chocolate whiskey liqueur, Irish cream and crème de menthe, topped with mint sprig and a thin mint cookie. And the Stroofwafel Affogato touts Stroopwafel liqueur, vanilla ice cream and espresso — and, of course, a stroopwafel.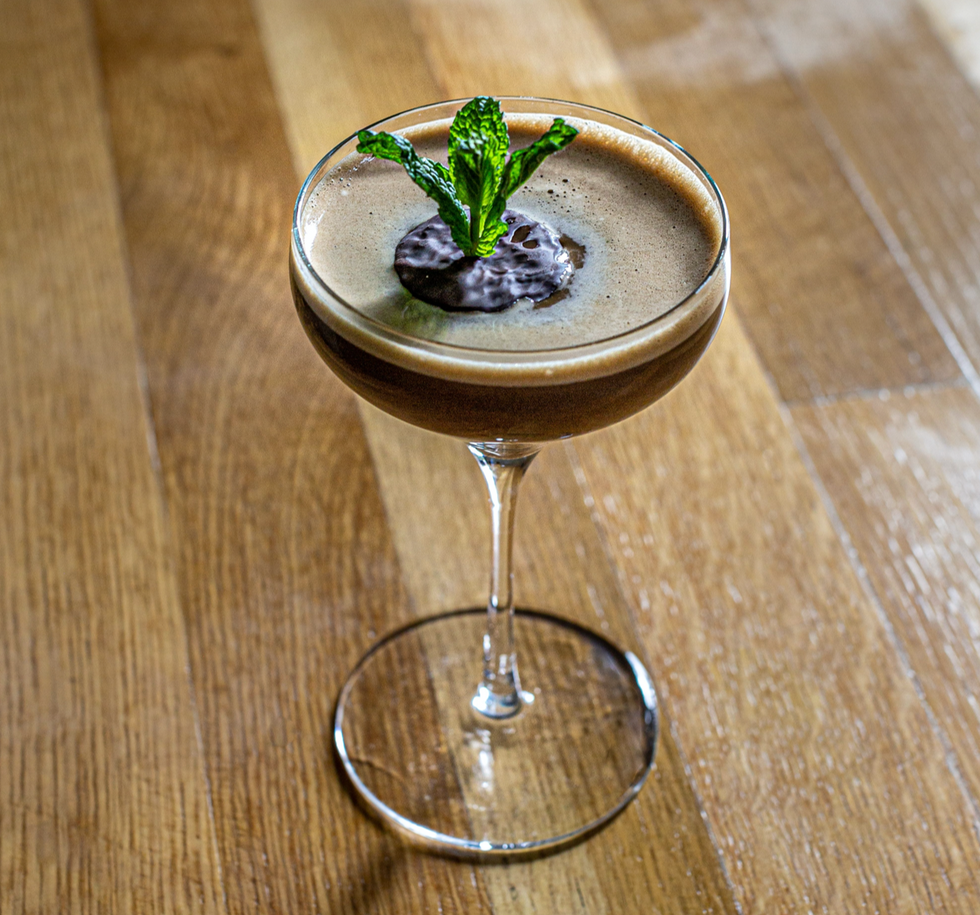 The Grown Up Girl Scout at Traveler's Table, photo by Jennifer Duncan
Meanwhile, beginning Dec. 8, Chris Shepherd's One Fifth Mediterranean will transform into One Fifth Southern Comfort for the month of December. Expect comfort-food classics that are reminiscent of the holidays. "I want the food on this menu to remind our guests of being with their families at a time when that may not be possible," says chef de cuisine Matt Staph, who's created plates like boudin with house pickles and mustard, and, per Shepherd's personal request, crab-stuffed jalapenos. The team has drawn inspo from former One Fifth concepts, as in housemade pasta from One Fifth Romance Language, and flavors and experiences from One Fifth Gulf Coast.

One of the Westheimer Curve's landmark restos, Uchi has reopened after a brief closure for the holiday week. The dinner-for-two to-go special remains one of the best deals going: Get an eight-course omakase meal for two for just $95 ($75 for the vegetarian version). The package includes a slice of cinnamon coffee cake for the next morning, and your choice of beverage — a pinot noir, sauvignon blanc, or bottle of sake.
And a few blocks away, Kau Ba — whose patio is one of the area's most festive and fun — touts a new cocktail menu and a great Taco Tuesday special. Snag a Banh Xeo taco — essentially a Vietnamese crepe — and a house margarita for just $10.

Food