Delicious District: Oak Forest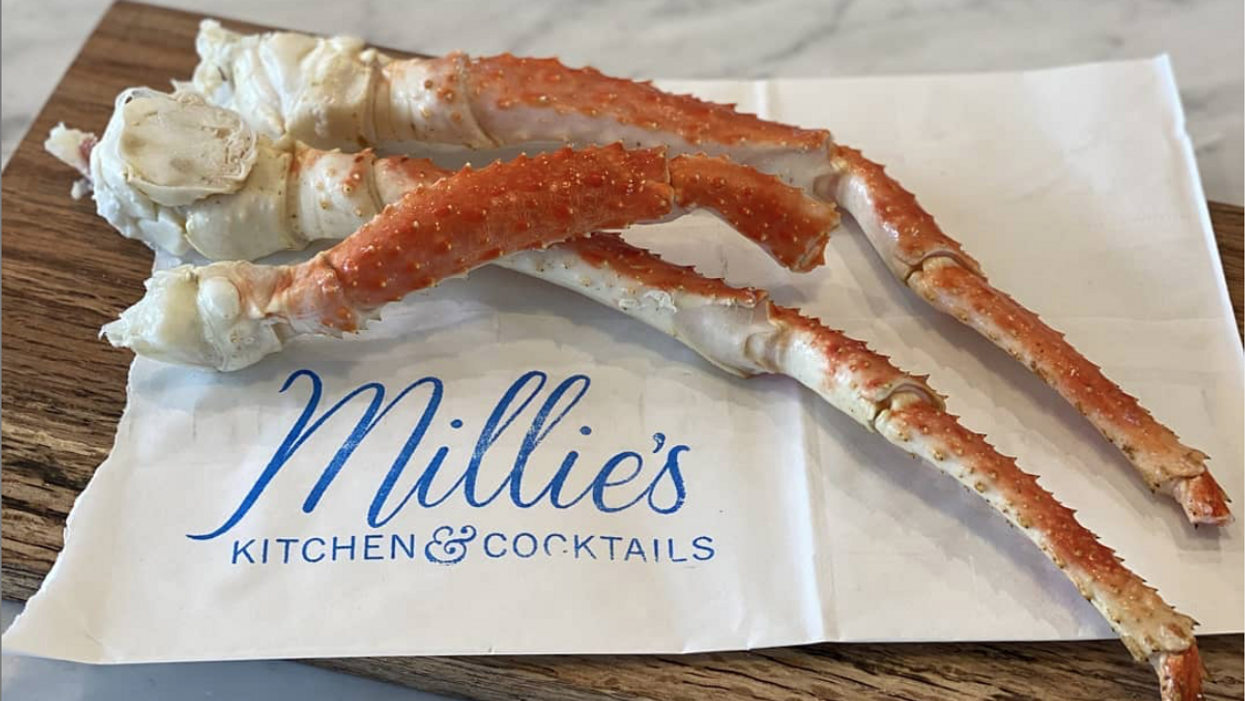 For years, the Westheimer Curve was the only part of Houston widely acknowledged as a foodie's paradise — rightfully so, of course, as it's been home to several James Beard-winning institutions over the decades. But now, it seems like every neighborhood in H-Town is a delicious district worthy of attention and accolades in its own way. In Oak Forest, for example, a slew of mixed-use developments is transforming W. 34th Street — and fast.
---
Valencia's Tex-Mex Garage (2001 W. 34th St.) is now open in Aztec Rental's former warehouse, converted into a hip center by Braun Enterprises. Owned and operated by brother-sister duo Ricardo Valencia and Vienna Valencia Bement — whose parents founded famed chain Cyclone Anaya's — the new spot is funky, colorful and Covid-conscious, with garage doors that open up to the patio. Expect a menu of Tex-Mex's greatest hits.
Just a block off 34th is Millie's Kitchen & Cocktails (3542 Oak Forest Dr.) a comfort-seafood-savvy restaurant in a former gas station. It quietly opened back in April, offering plates like scallops, shrimp, clams and cod lightly tossed in housemade batter, and a lobster roll that Yelpers rave is "unreal." Millie's recently completed its back patio; both outdoor dining areas boast modern picnic tables, umbrellas and ample shade. And the new happy hour special includes $5 margs and house wines, and $3 domestic beers — and $2 oysters to boot!
Speaking of converted auto shops: Vietnamese drive-through concept Saigon Hustle will open inside a former tire shop on the corner of 34th and Ella early next year, citing Covid-related delays to its timeline that initially had it opening this summer. It's currently operating out of Blodgett Food Hall near UH.
Down the street, an anticipated warehouse-like development dubbed Stomping Grounds at Garden Oaks (1225 W. 34th St.) has finally bowed — and it's hoping you have a sweet tooth. Fat Cat Creamery and Becca Cakes are the first two tenants to open their doors. There's plenty more to come at this mixed-use center, which features a communal lawn and ample parking.
Food