Delicious District: Bellaire Boulevard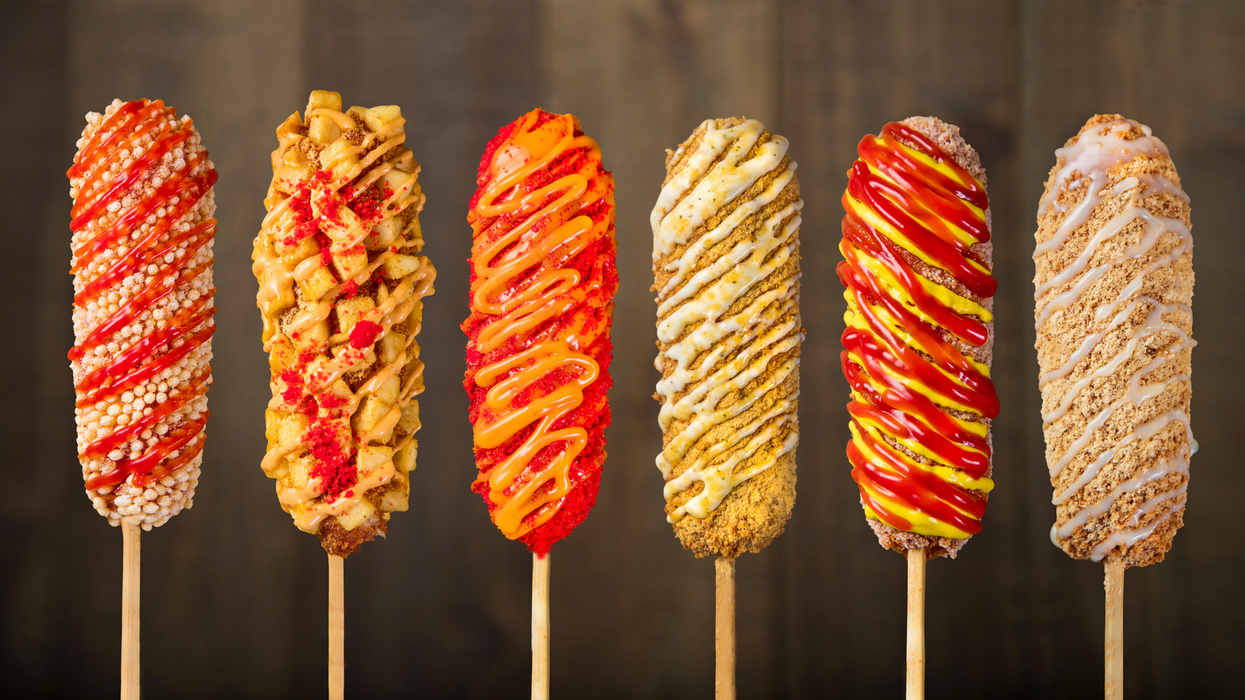 FOR YEARS, THE Westheimer Curve was the only part of Houston widely acknowledged as a foodie's paradise — rightfully so, of course, as it's been home to several James Beard-winning institutions over the decades. But along Bellaire Boulevard, from 610 out to the Beltway, a number of buzzed-about and hole-in-the-wall hot spots are making the area a delicious district worthy of attention and accolades in its own way. Here's the latest savory scoop.
---
Enjoy Korean fast food at Two Hands Seoul Fresh Corn Dogs, which opened a couple months back on Bellaire near Westpark. Here, the corn dog gets a tasty face lift, made with 100-percent beef and a rice-based flour that lends a simultaneously chewier and fluffier texture. Choose toppings like potato cubes or bean powder (which is more delicious than it sounds), and fillings like mozzarella and cheddar. What's on the side? None other than deep-fried tater tots covered in Hot Cheeto dust.
Further west, find Xiaolongkan (pronounced "shao-long-kahn"), the first Houston outpost of the world-famous Sichuan hot-pot restaurant chain. It's the most authentic interpretation of the Sichuan specialty, which means incredible broths, beautifully arranged plates of the freshest meats, seafood and vegetables, and the restaurant's famous Sichuan hot oil.
Closer to town is the newest location of JuiceLand, in Bellaire Town Center. The shop will celebrate its grand opening on Saturday, Jan. 16, by donating 100 percent of its proceeds that day to Chris Shepherd's Southern Smoke Foundation. Go snag a Wundershowzen smoothie or Frijole Roller vegan wrap — all for a good cause!

And just down the block, Meyerland's popular Bagel Shop Bakery, the companion concept to New York Deli & Coffee Shop, has opened a second location in a former drug store and pawn shop at 5422 Bellaire Boulevard. The Bagel Shop, which is Houston Kashruth- and Mehadrin Kashrus of Texas-certified, welcomes Food Network star Roshni Gurnani as its executive chef, and Adriana Soto as the kitchen supervisor. Expect plenty of perfectly chewy bagels — plus new items like a falafel burger, deep-fried blintzes and the Elvis Schmelvish bagel sandwich.
Food