New Raccoon-Themed Near Northside Bar Trash Panda Won't Leave You Dumpster Diving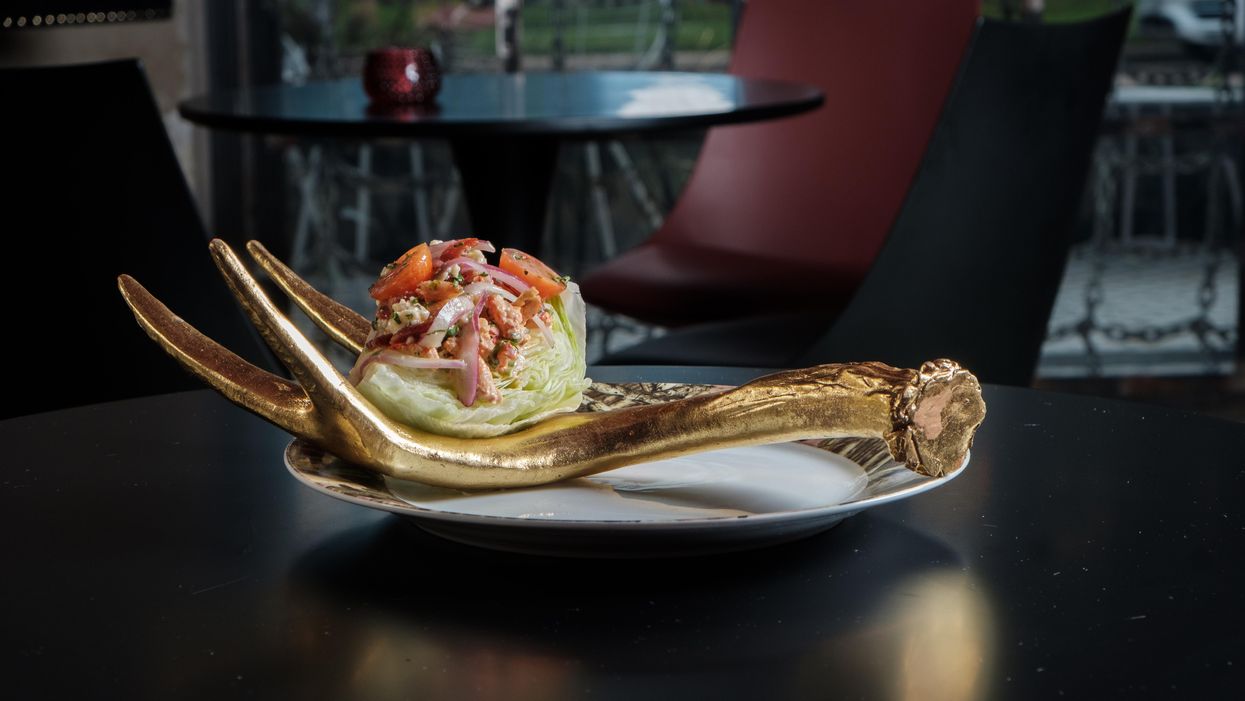 "DEATH IS COMING, Eat Trash, Be Free," reads a cheerily yellow-hued screed spelled out on a neon sign affixed to a wall inside newly opened near northside bar concept Trash Panda Drinking Club. The bar, which sports a racoon — or "trash panda" — theme, is the second bar concept in recent months by Night Moves Hospitality, led by bar owner Greg Perez, formerly the owner of Monkey's Tail, and chef Lyle Bento, who just three months ago debuted buzzy new bar Space Cowboy at the Heights House Hotel.
---
The 3,000-square-foot concept — housed at 4203 Edison St. in the building that was once home to Edison & Patton, whose former owner Chris Manriquez partnered with Night Moves for the concept — sports ample patio space in addition to an eclectically decorated interior that features black walls, velvet bar stools and mid-century fixtures. There's also décor and art on both the inside and outside that pays homage to the bar's trash-eating namesake.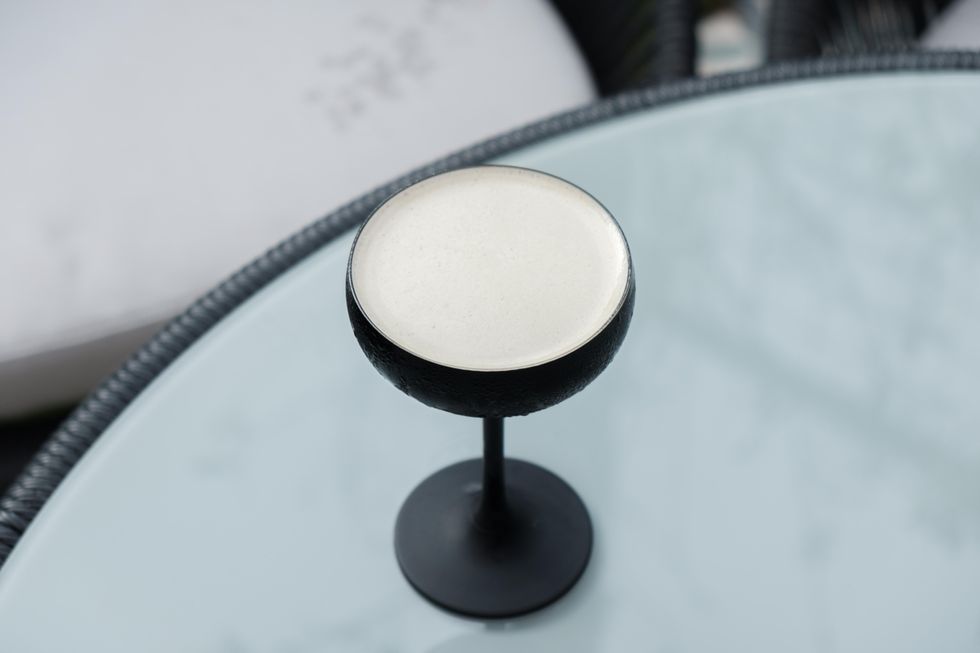 Midori Sour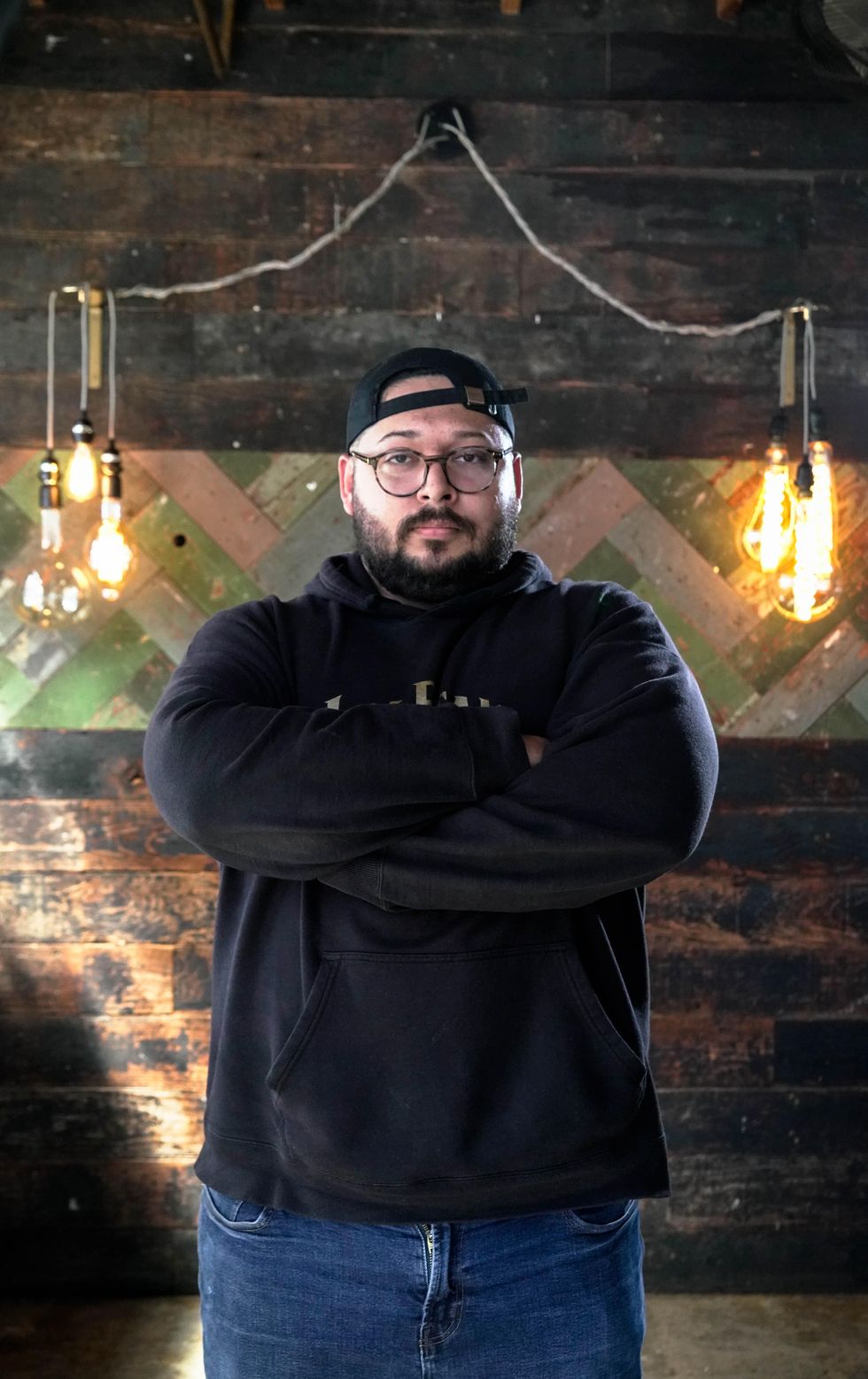 Owner Greg Perez
"Edison [& Patton] was my first bar-managing job, and it's in the neighborhood I grew up in, so it feels like coming home," said Perez in a statement. "The staff and I built something special at the last bar we opened in the neighborhood a couple years ago, and we hope to bring that same feeling to Trash."
Both the outside of the bar, which includes a massive mural depicting a raucous group of raccoons throwing back drinks by Houston-based artist Gelson. D. Lemus, and the inside of the bar, which includes floral-painted ceilings and bathroom walls by artists Bobby Ramos and Cassie Gamez, are sure to become prime selfie spots for patrons eager to sip on the new concepts carefully curated craft cocktail list. There's also a kitschy portrait of the bar's official raccoon mascot, "General Rigby," by painter Sharon Urrego Casas, who stands at attention in his military garb in a garland-draped picture frame behind the concept's inside bar.
True to its name, the new bar is home to an irreverent menu of highly creative cocktails — like the Bubblegum Martini, a cheeky concoction made from Brooklyn gin, "bubblegum broth," hibiscus, lime and Green Chartreuse — crafted by bar managers Mathew McEwan and Logan Pollack, who both worked under Perez when he ran the beverage program at Edison & Paton.
The food menu designed by Chef Bento is equally eclectic and features Southern comfort food but with a spicy twist; think classic dishes like Milanese but smothered in mole, crema and queso fresco. The playful menu also includes a DLT sandwich with thick-cut bacon, iceberg lettuce and tomato slices with deviled egg aioli, in addition to a Southern-fried Cornish hen served with mini buttermilk biscuits and a house-made spicy butter du jour.
Trash Panda will be open from Wednesday through Monday from 4pm to 2am, with the kitchen open until 12am.
Food