'Night Moves' Duo Will Deliver Four New Bar Concepts in 2021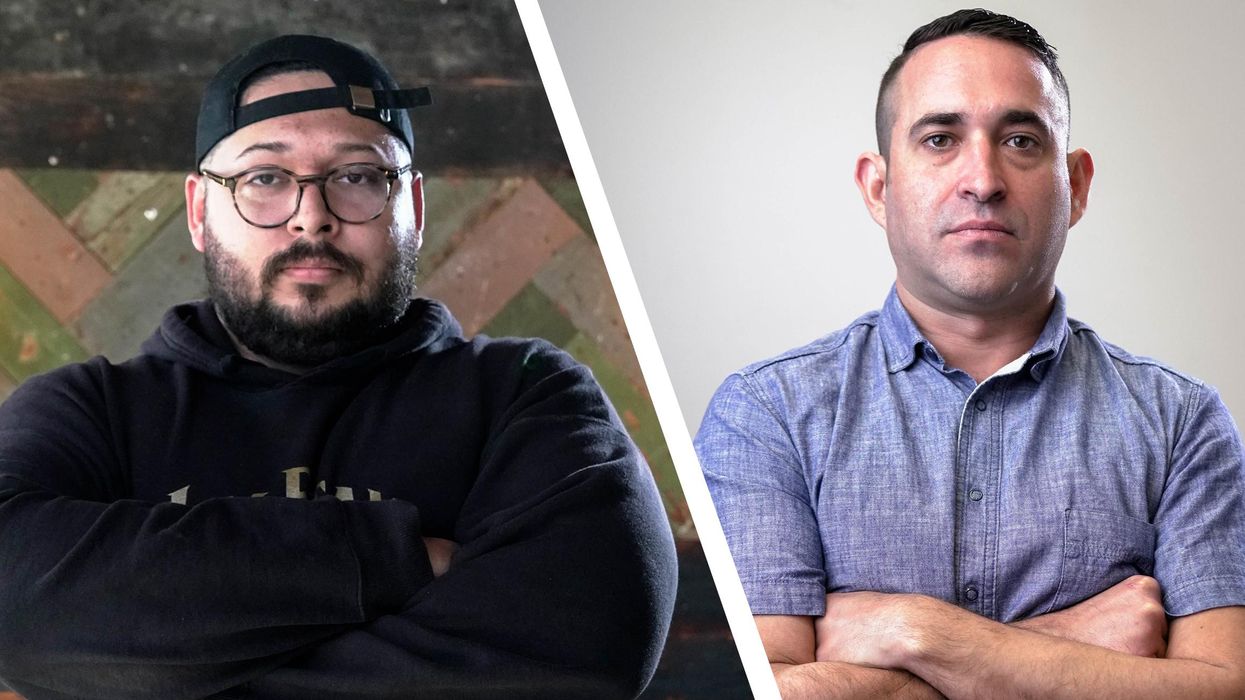 AFTER A CHALLENGING, unprecedented year, H-Town's nightlife and hospitality industry is poised for an exciting comeback in 2021. Several new projects from beloved chefs have been announced and successful players are partnering on ventures all over the city — including, as of today, Night Moves Hospitality from industry vets Greg Perez and Lyle Bento.
---
Perez, 30, previously owned Monkey's Tail in Lindale Park, and has also served as beverage director of Edison & Patton and Calle Onze. Bento is familiar to Houston foodies for his delicious work at Underbelly, 1751, Riel and Southern Goods. Their Night Moves biz will be the umbrella over four new bar and restaurant concepts in 2021.
The first two debut in the next few months: Space Cowboy opens in late April on Cavalcade in the Heights, with tropical craft cocktails — boozy, fruit-forward concoctions dreamed up by Samantha Ruiz and Karen Cervantes — and "island comfort food" homaging Bento's Hawaiian roots. The space will be island-inspired as well, in the renovated Heights House Hotel (formerly the Astro Inn) off I-45.
Once Space Cowboy has blasted off, the team will focus on Trash Panda Drinking Club, located in the indoor-outdoor bar space previously occupied by Edison & Patton. Here, expect menu items harkening back to Bento's Southern Goods days — comfort food with a twist — and an "irreverent roster of libations" from bartenders Logan Pollack and Matthew McEwan. Trash Panda's mascot will be, naturally, a raccoon.
The other two concepts are yet to be announced, but Perez — with the help of the aforementioned crew members, all of whom were on the bar staff of Monkey's Tail — is determined to throw open the doors to all four bars in 2021.
Food