MFAH's Le Jardinier Will Bloom May 18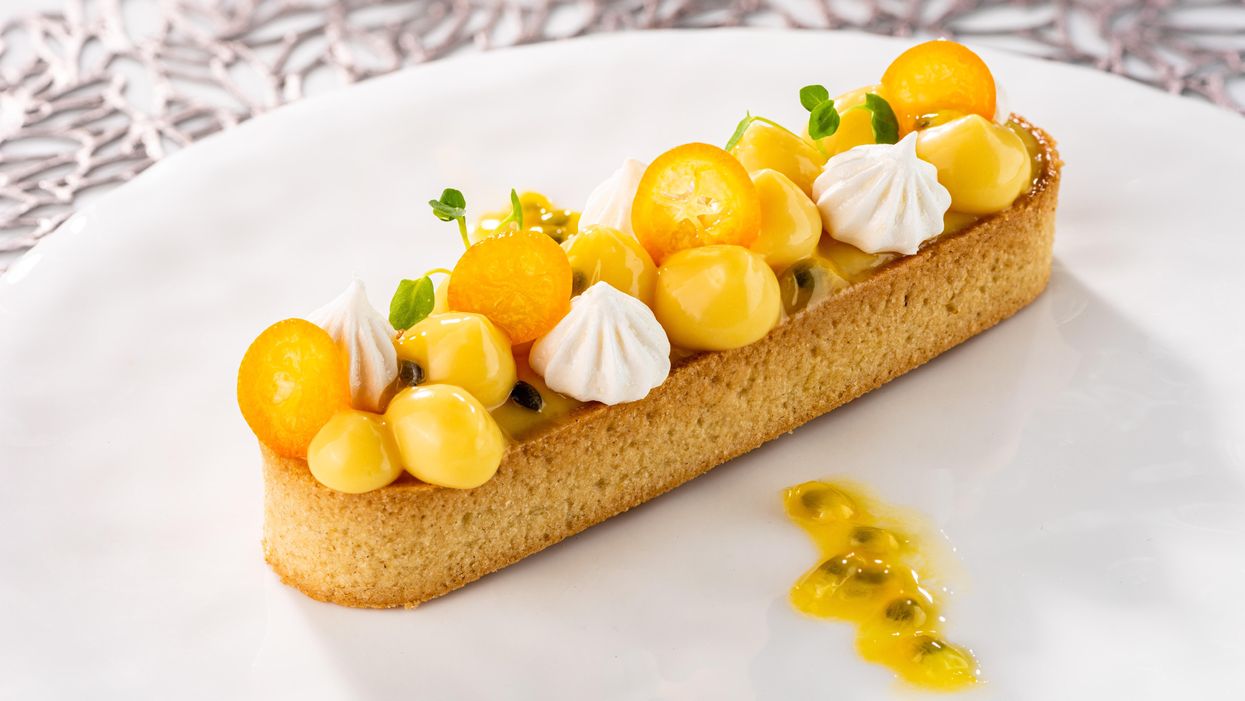 A MONTH AFTER its casual Italian counterpart Cafe Leonelli debuted in the base of the MFAH's Nancy and Rich Kinder Building, it's been announced that Le Jardinier will open May 18.
---
The restaurant, whose name is French for "the gardener," will fittingly serve food celebrating French culinary technique and inspired by seasonal veggies. At the helm is Alain Verzeroli, one of several Michelin-starred chefs associated with The Bastion Collection's concepts at the museum.
Verzeroli has locations of Le Jardinier in New York and Miami, and he has cultivated relationships with local purveyors in each city to ensure high-quality produce and sustainably sourced meat and seafood is utilized at all three locations. Expect vegetable-forward dishes like creamy Burrata with fresh tomatoes, stone fruit, bee pollen and basil seeds; even the steak is plated with broccolini and eggplant mousse.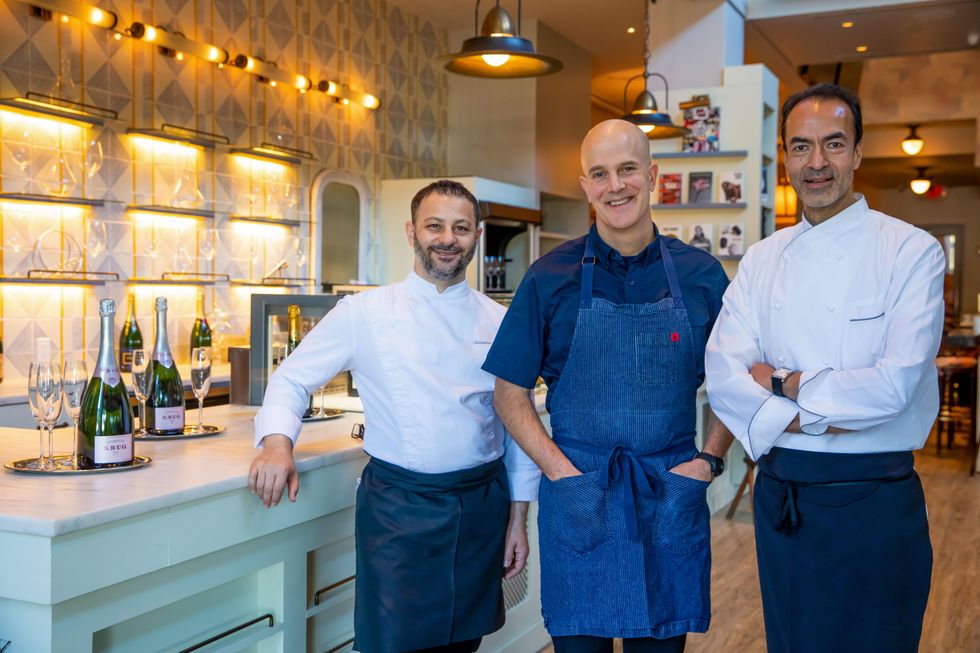 Chefs Salvatore Martone, Jonathan Benno & Alain Verzeroli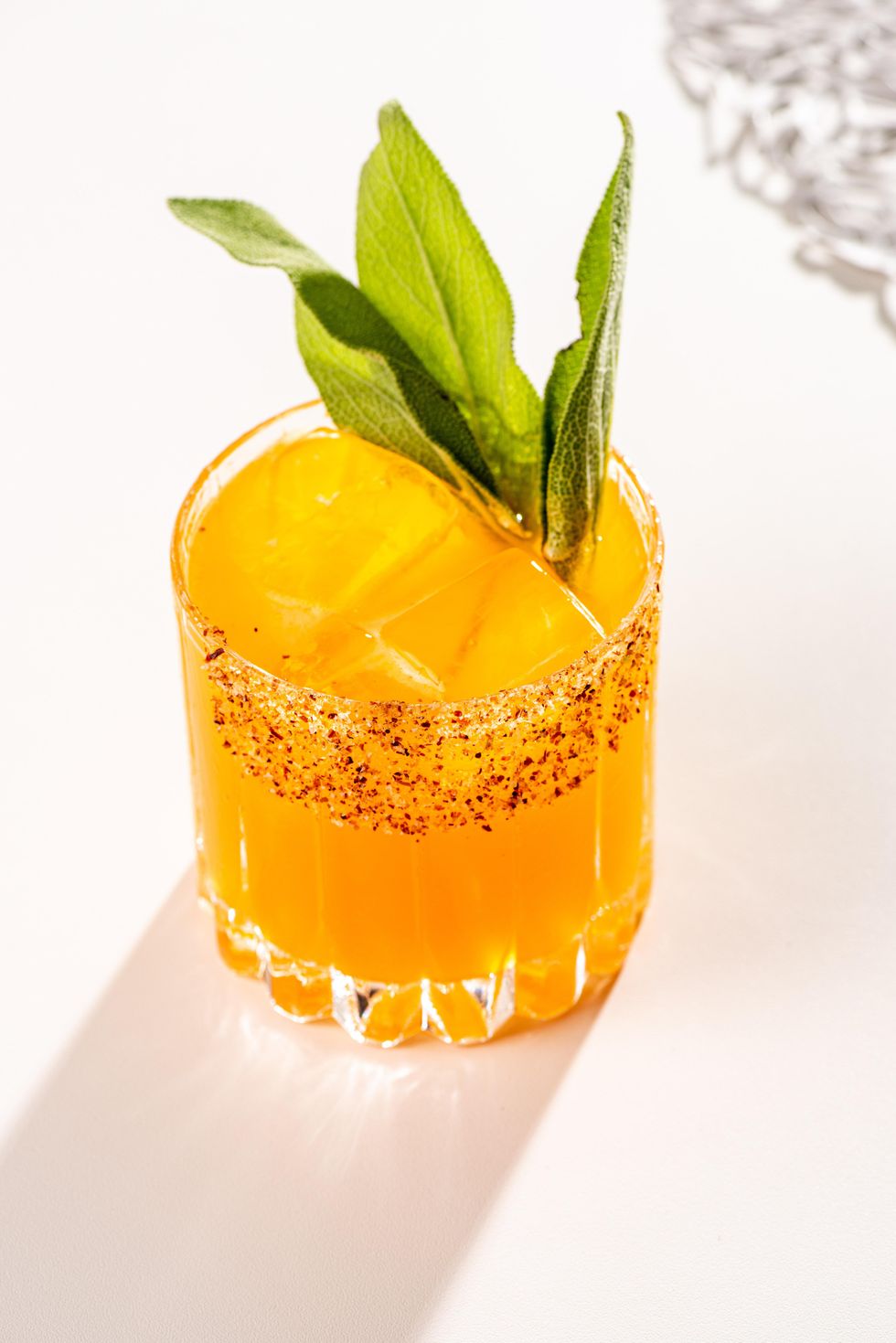 The Headless Horseman cocktail
Red Kabocha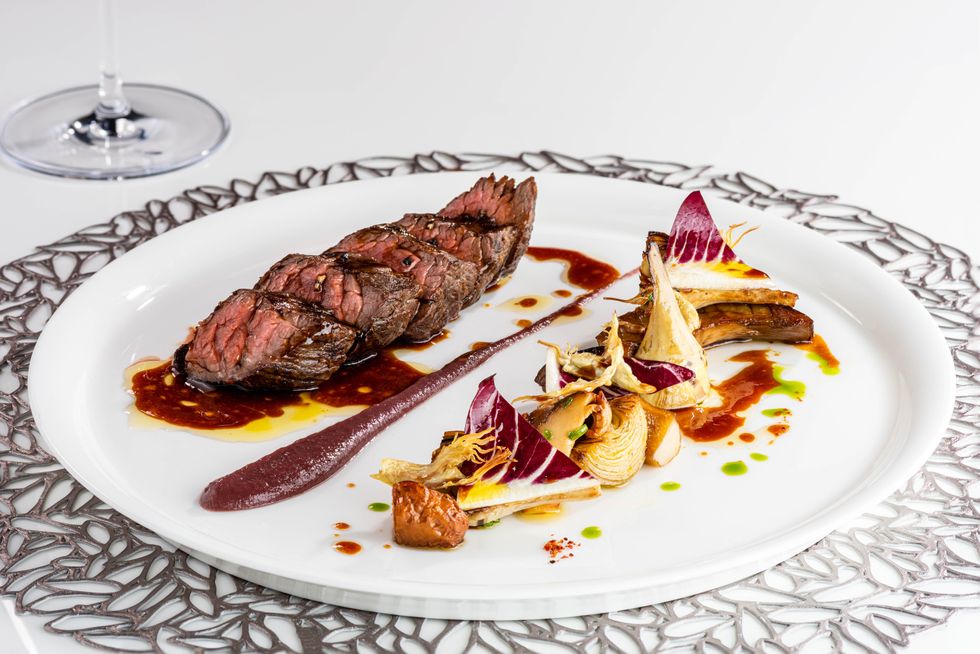 Bavette Au Jus
Salvatore Martone, who is already earning raves for his cool ice-cream creations and all-day pastry spread at Cafe Leonelli, has crafted a dessert menu with items like a "salty caramel Sabayon," or French custard, on white-chocolate ice cream with cocoa-nib tuile.
"Chef Verzeroli's artistic approach to simple, fresh ingredients combined with the natural elegance of the interiors forms an unrivaled dining experience in the Museum District," says the MFAH's Gary Tinterow, noting that the concept "effortlessly exemplifies our vision."
The elegant environs to which Tinterow is referring include views of the Cullen Sculpture Garden, designed by Isamu Noguchi, whose lighting installation "Akari" hangs overhead in the dining room. A piece by celebrated local artist Trenton Doyle Hancock that anchors the indoor space. The commission, "Color Flash for Chat and Chew, Paris Texas in Seventy-Two," is a colorful 10-by-14-foot tapestry made of wool and silk, depicting trees on a subtly geometric background. Other interior-décor elements include sage carpet and vintage-wood-wrapped walls, lending a warm, nature-inspired vibe.
Food