Devouring Houston 2022: CityBook's Annual Roundup of the Latest and Greatest in Dining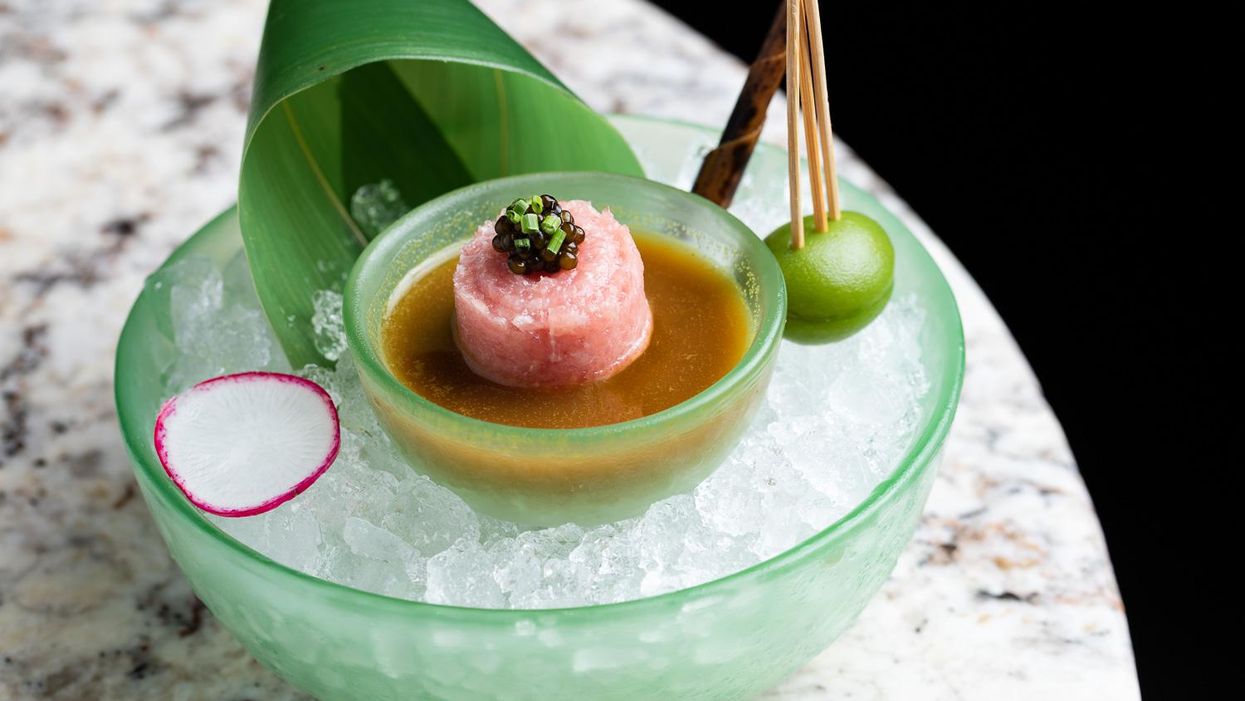 THE CITY'S DINING scene has never been bigger or better. Step inside the trendiest and tastiest H-Town restaurants now!
---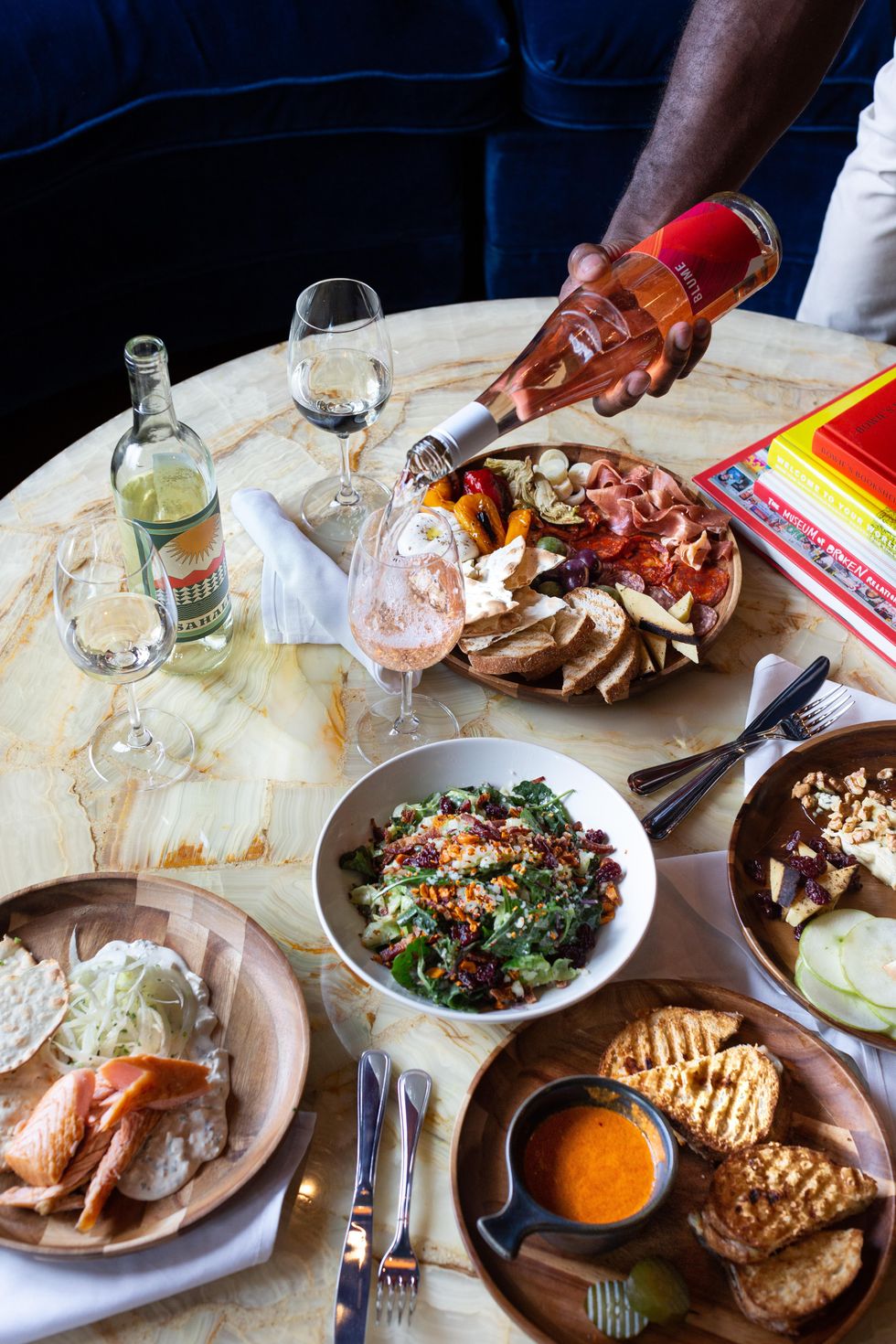 A happy hour spread at Postino (photo by Jenn Duncan)
On the Grow In sprawling Houston, it's no surprise that popular restaurants often expand to serve more people. Wine-fueled café Postino opened its third and fourth locations — in CityCentre and Uptown Park, respectively — at the end of last year. In 2022, Adair Concepts' Los Tios and Adair Kitchen will open new outposts this year in West U's Plaza in the Park center, and Mala Sichuan Bistro's fifth location arrives in the Heights' M-K-T development.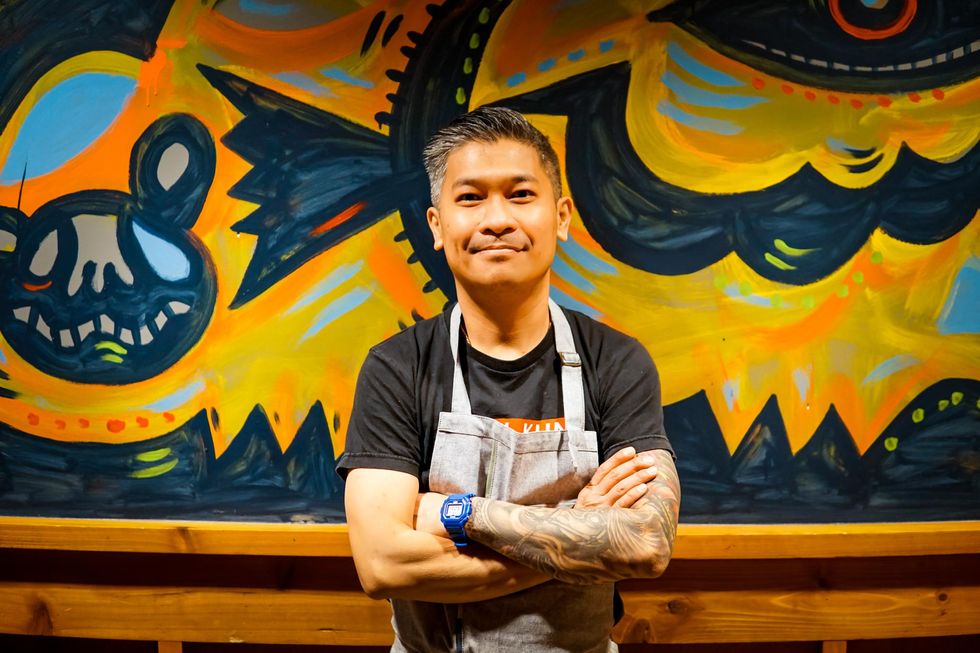 Chef Thai Changthong of Post's Thai Kun restaurant
Food Halls 2.0 A new generation of the food-hall trend has arrived. The chef-driven stalls at the gigantic new Post Houston building Downtown are innovative: High-profile Texas chefs including James Beard-winning Paul Qui show off everything from Japanese street food to sustainable seafood. The latter is found at Golfstrømmen (Norwegian for "gulf stream"), from Norway super-chef Christopher Haatuft. Meanwhile, at the industrial-chic Railway Heights, more than two dozen specialty stalls with pastas, sandwiches and other gourmet bites are available, plus clothing, accessories and funky gifts.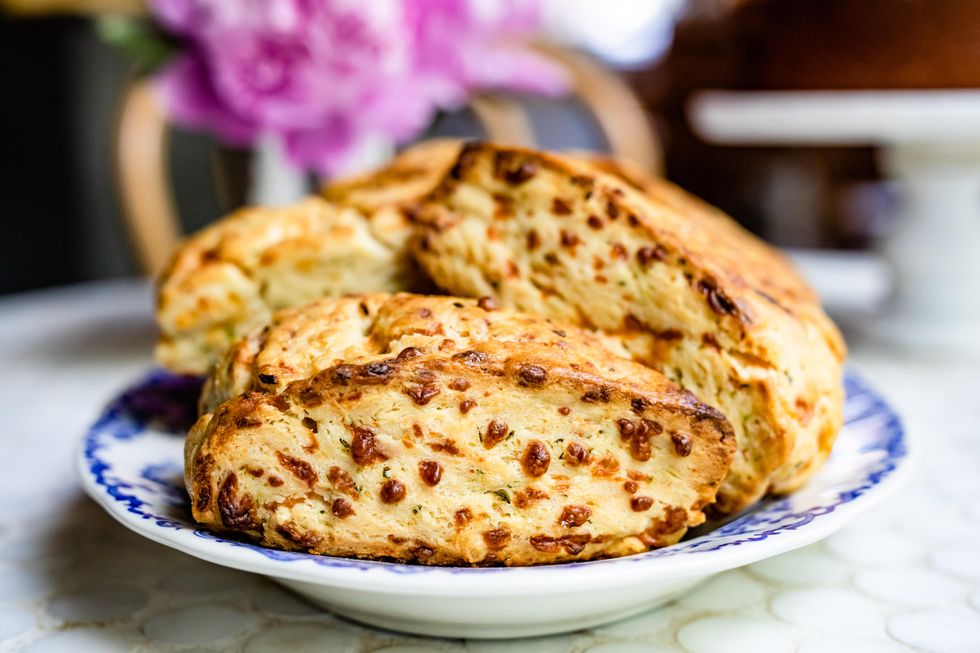 Housemade scones at Agnes (photo by Kirsten Gilliam)
Cafés, Olé! Breakfast, brunch, lunch, dinner, to-go, bake-at-home — the options are endless at new so-called all-day cafés. Proffering Mediterranean eats and specialty groceries, Agnes has replaced Tropicales on Bissonnet. Treat yourself with baklava granola in the morning, or perhaps opt for a black-bean-and-beet burger with tahini ranch on brioche for lunch. With grab-and-go pastries and sandwiches in the front, and sit-down service, a bar and patio in the back, NoPo Café fills several voids in the neighborhood just east of Spring Branch. And the Gin Braverman-designed Sunday Press is open from 7 'til 7, seven days a week, with an entire section of the menu devoted to chia pudding. Yes, please!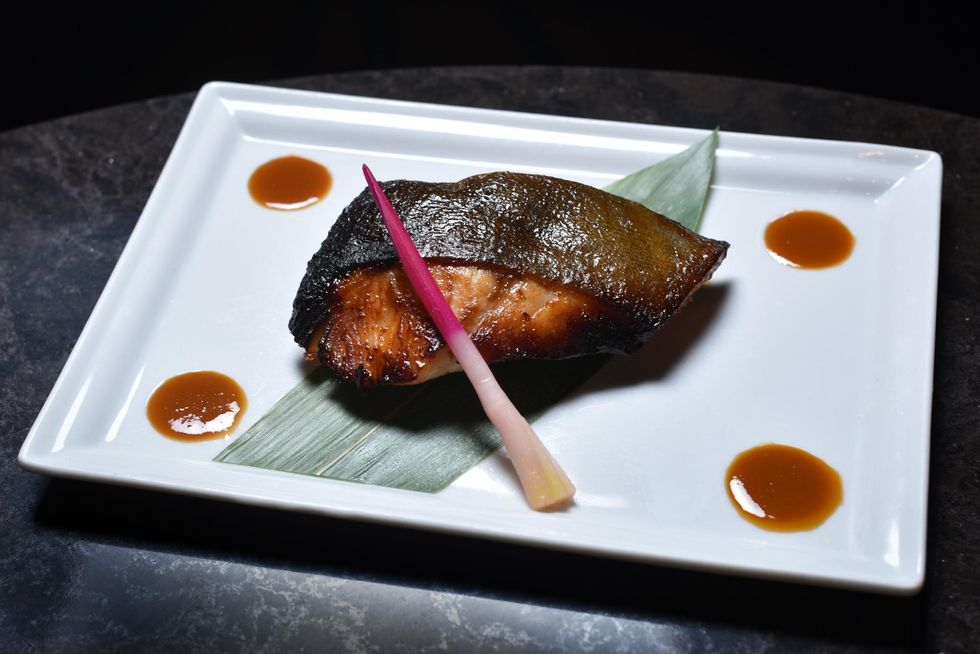 Omakase at Nobu
Sushi Select Looking for the freshest and most exotic sushi out there? Make a rez for omakase at Upper Kirby's Kata Robata, featuring Chef Hori's delicacies. Meanwhile, new chef Stephen Conklin is making his mark on the tasting menu at Uchi. Trendy Nobu offers omakase each night, plus a special version on Valentine's Day; Hidden Omakase, usually only open on weekends, is offering two seatings on Monday, Feb. 14. Bonus: It's BYOB!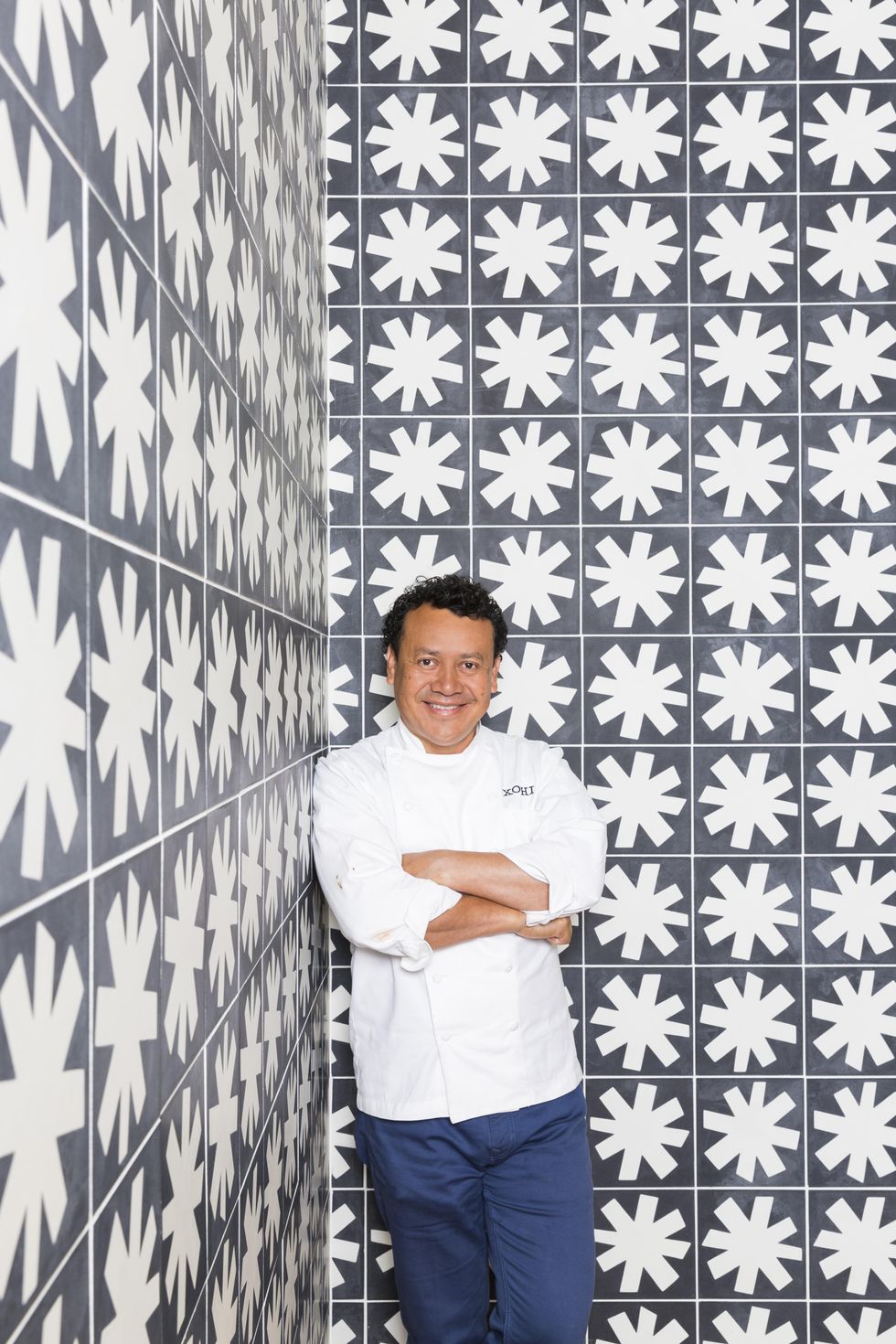 Hugo Ortega at Xochi (photo by Julie Soefer)
Still Cooking At the beginning of the year, beloved chef Hugo Ortega's Backstreet Café shuttered — but don't panic: After foundation repairs and floor replacements, it will reopen in February. Meanwhile, get a taste of Ortega's Mexican eats at his latest venture, Urbe in Uptown Park. Linger on the sunny patio and enjoy pastries, tacos and enchiladas all day long.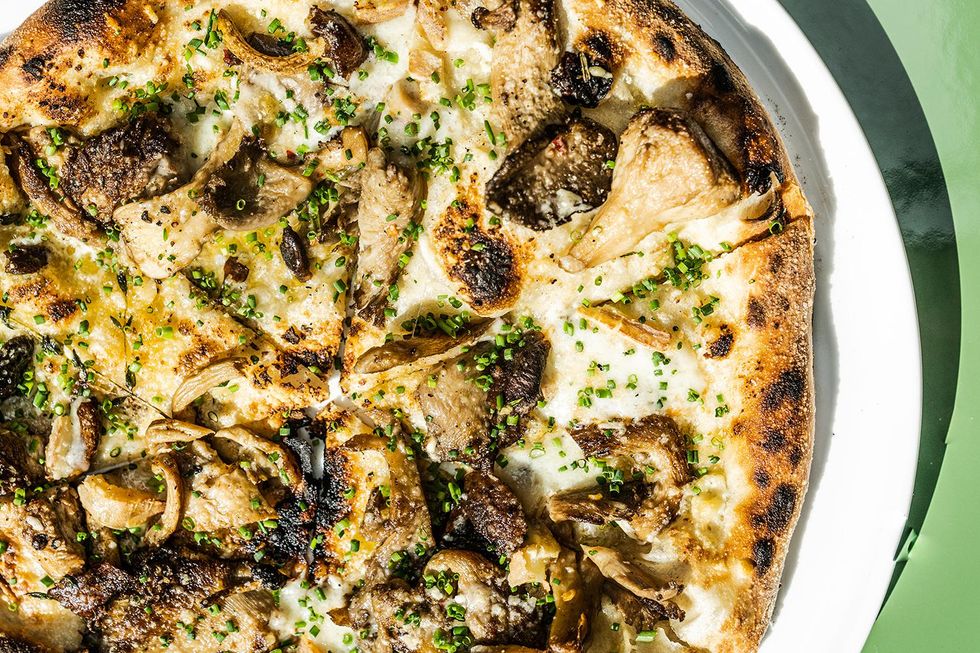 Pizza Bianco at Ostia (photo by Michael Anthony)
Snag a Slice Ever a popular comfort-food choice, pizza is again trendy in H-Town. Former The Pass and Provisions chef-owner Terrence Gallivan will soon open ElRo Pizza // Crudo in a bungalow between Midtown and Montrose. Guests should expect classic pies alongside "lighter, more refreshing, cold seafood dishes," says two-time James Beard Award nominee Gallivan, who named the place after his children, Eleanor and Ronan. Nearby, Dallas fave Zalat Pizza has bowed, catering to late-night partiers by staying open until 4am on weekends. For a slight change of pace, don't sleep on the white pizza at Ostia (it's chef Travis McShane's personal fave!).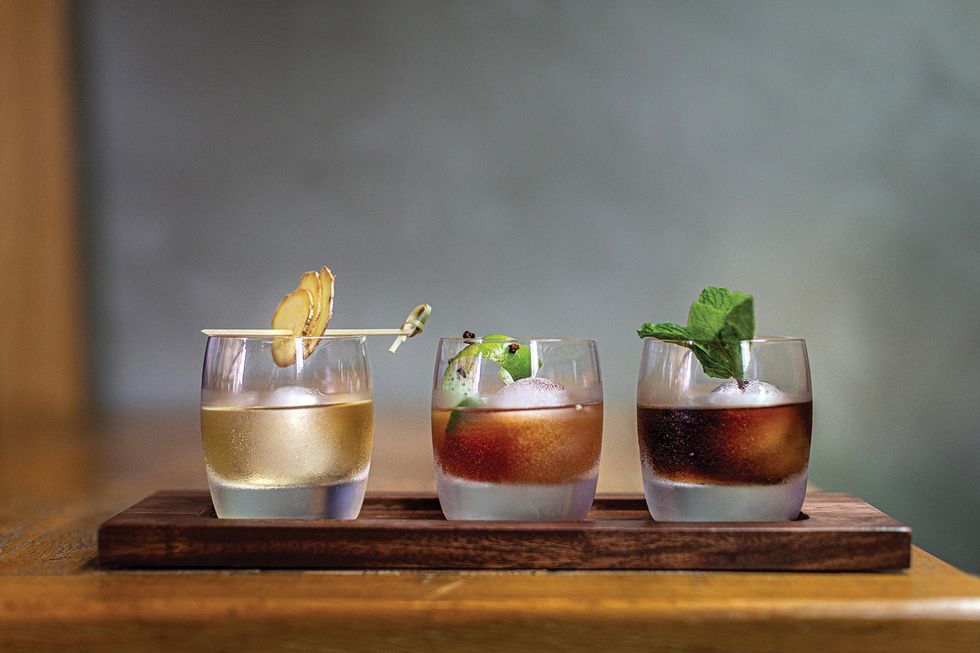 A flight of Old Fashioneds at Traveler's Table (photo by Jenn Duncan)
The New Montrose As Chris Shepherd moves out of his iconic restaurant space at 1100 Westheimer, it's the end of an era — but also the start of a new one. Other hot spots along the Curve are stepping into the spotlight, including Goodnight Hospitality's Rosie Cannonball and the forthcoming speakeasy-style Marigold Club, opening in the shuttered Goodnight Charlie space and helmed by former Tony's chef Austin Waiter. Down the block, Traveler's Table has taken its spot on a list of new-classics, thanks to its constantly evolving menu of dishes and drinks inspired by jaunts around the globe. Think Hawaiian pancakes, Lebanese manoush flatbread — and Mexican spiced flourless chocolate cake. FM Kitchen + Bar, Acme Oyster House and VooDoo Doughnut are also among the street's newest offerings.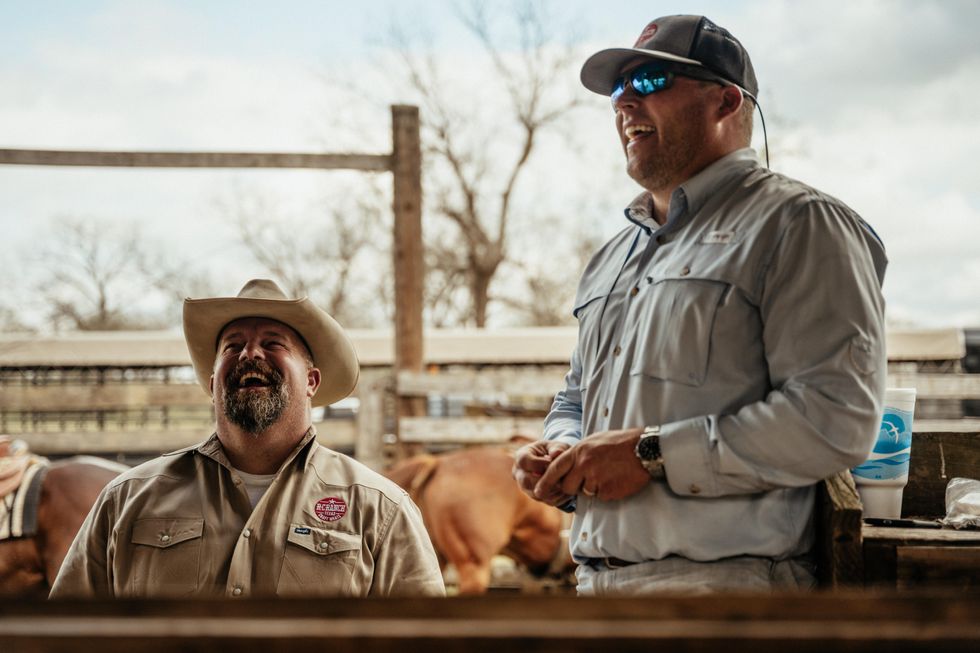 Ryan Cade and Blake Robertson of R-C Ranch (photo by Joshua Olalde)
To Market! Boasting a $35 mil reno, the Houston Farmers Market on Airline Drive sure is meaty! There's the always-packed, retro-chic Underbelly Burger — with milkshakes, buttermilk-fried chicken and Chris Shepherd's famous sausage, served in a hot dog bun — and the forthcoming Wild Oats restaurant, also from Underbelly Hospitality. And R-C Ranch Butcher Shop is now open, selling its premium Texas-raised Wagyu beef. Think steaks, house-smoked briskets and sausages, charcuterie, and ready-to-cook family-size meals, too.
'Labne halva' at Badolina (photo by Ralph Smith)
Village Comforts Following the success of its Badolina Bakery & Café in Rice Village, Sof Hospitality is opening Hamsa, a modern Israeli restaurant adjacent to the bakery in March or April. Expect a sharp focus on Israeli food with an emphasis on veggie-centric and shareable dishes. Also coming soon in the Village: A drive-through Rice Box, famous for its packed-to-the-brim Chinese to-go cartons, and an unnamed concept from Aaron Bludorn and his restaurateur wife Victoria Pappas Bludorn, in the former Politan Row food hall.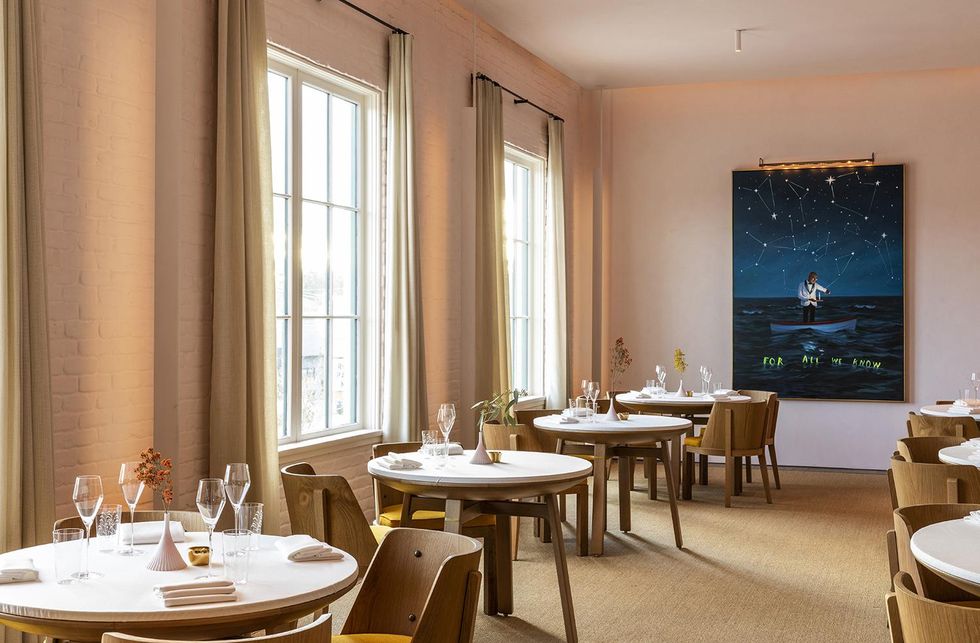 The dining room at March (photo by Julie Soefer)
Pre-Fixe Fabulous Tasting-menu-only restaurants are having a moment in Houston. The acclaimed and lavish March reopens mid-February with a new menu inspired by the South of France. Head west from Montrose for even more tasting-menu goodness, courtesy of two Uchi alums. Year-old, 20-seat Degust offers three seatings for its six-course menu nightly, Thursday through Saturday, in Spring Branch. And Thomas Stacy opened his 24-seat ReiKiNa in CityCentre over the summer after a successful string of pandemic-induced pop-ups. There's only one nightly seating on Thursday, Friday and Saturday.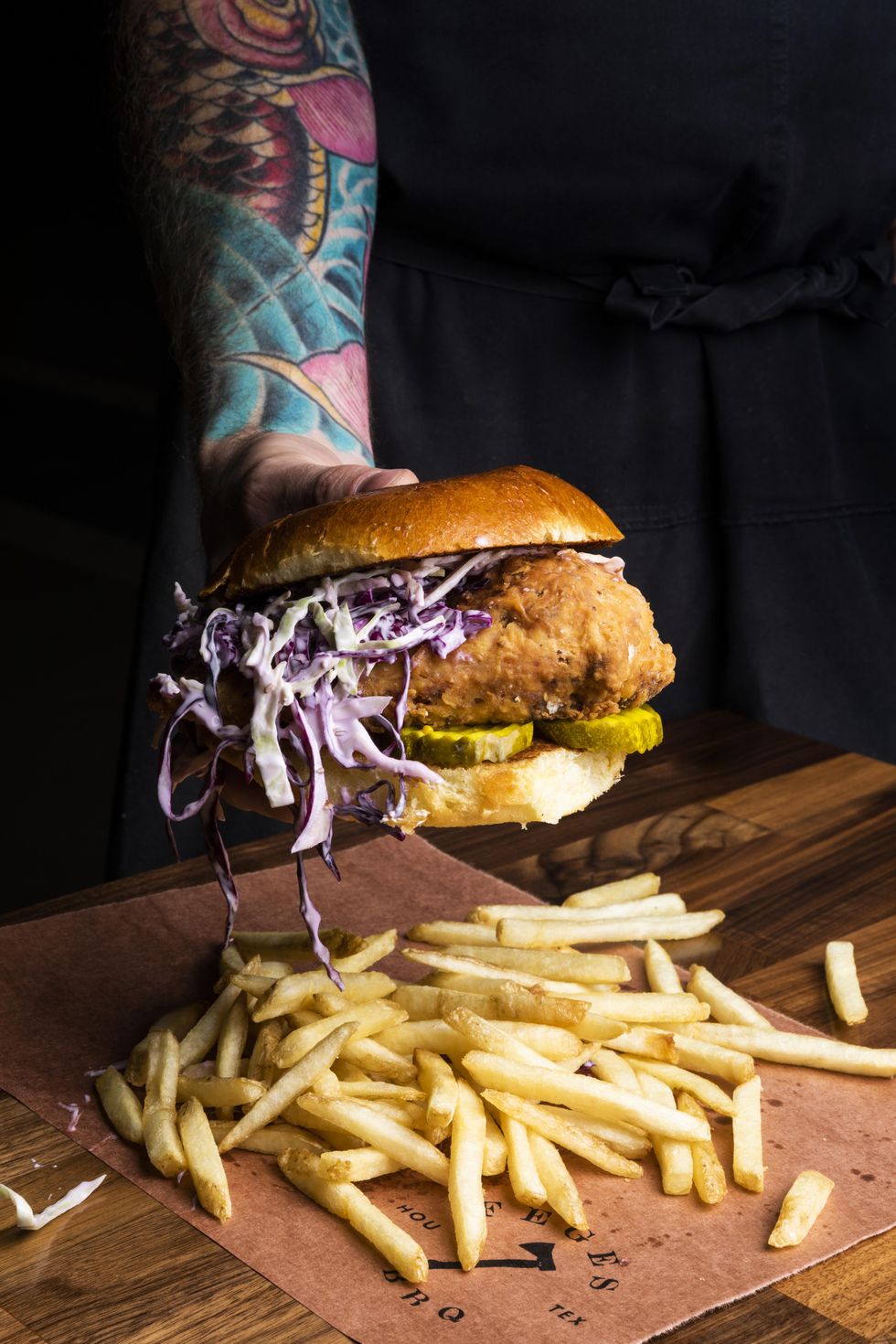 Feges BBQ's fried chicken sandwich
Spring Flings One of the tastiest 'hoods of 2022 is also one of the most underrated: In Spring Branch, Feges BBQ touts recent menu additions like burrito-bowl-inspired dishes heaping with veggies and smoked meat. In the same strip center, find Kevin Floyd's Shoot the Moon bar and, soon, a new home for Christine Ha's Vietnamese pub, Blind Goat. Nearby, Diversión is mixing self-proclaimed "immersive" cocktails.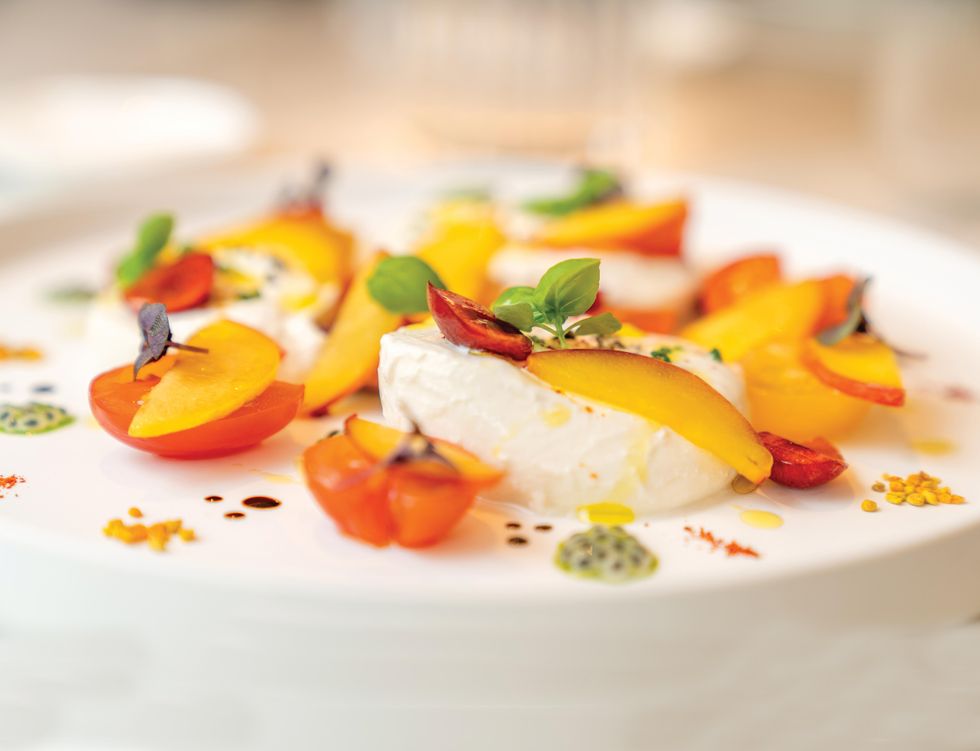 Le Jardinier's burrata salad with Texas peaches, cherries and bee pollen (photo by Emily Chan)
Food as Art The MFAH's new Nancy and Rich Kinder Building is stunning and refined; naturally, its fine-dining French restaurant, Le Jardinier, is the same. Perfectly plated courses, available a la carte or as part of a tasting menu, feature vivid splatters, meticulous curls and unique shapes. The name is French for "the gardener," and the vegetable-forward dishes by chef Alain Verzeroli are fittingly enjoyed with a view of the Isamu Noguchi-designed Cullen Sculpture Garden and the verdant museum grounds.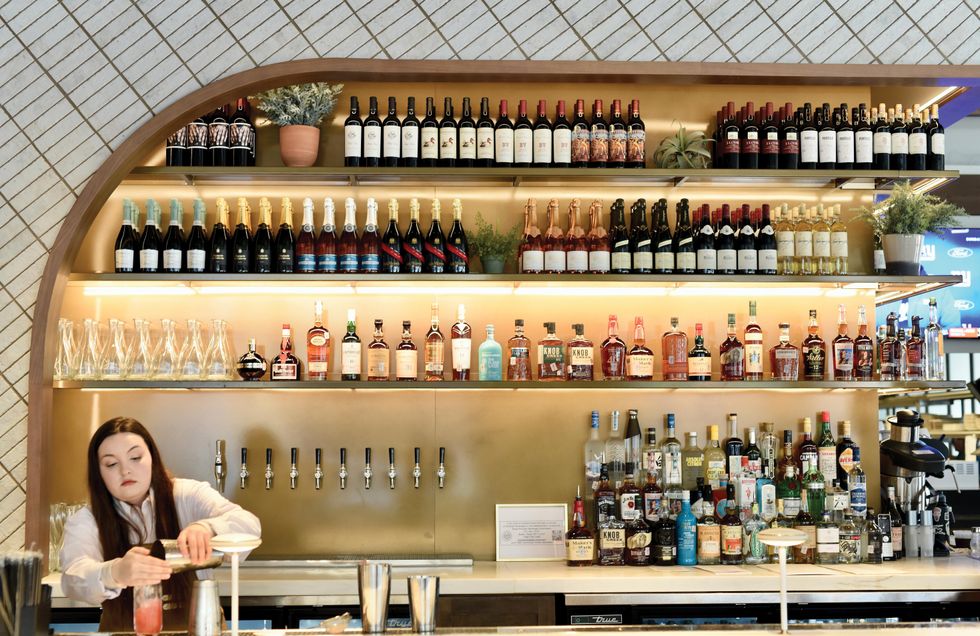 The bar at Daily Gather (photo by Kimberly Park)
Daily Special In CityCentre, seasoned restaurateur Aaron Lyons and celebrated chef Brandi Key have opened Daily Gather under the Five 12 Restaurant Concepts brand, which also has Dish Society. A nicely outfitted patio overlooks the complex's green space, making it a popular choice for date nights and families alike. Shareable starters and well rounded entrees — all utilizing ingredients from local and regional purveyors like 44 Farms and Ives Creek Organics — make up the hefty but not overwhelming lunch and dinner menus. Gin Design Group was responsible for revamping the design of the space, which had taken on several personalities over the years. Daily Gather's inspo is the "dawn-till-dusk" spots like Soho House and The Hoxton, evidenced in the shapely plush banquettes and sultry color palette.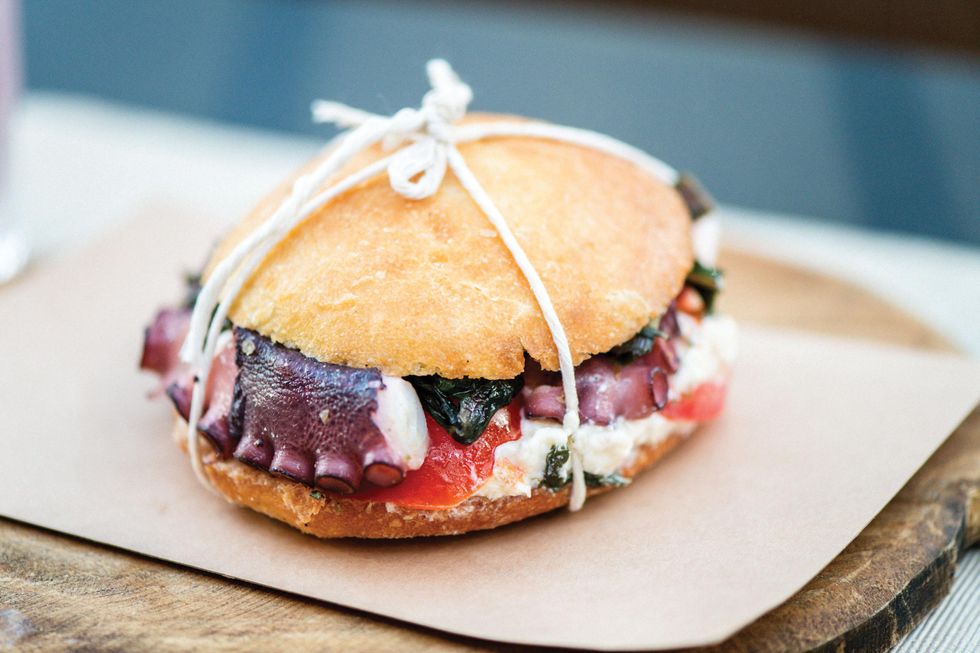 An octopus sandwich at Concura
Carb Loading Several new Italian hot spots tout alluring settings and menus. At the Hotel Granduca's Alba, formerly Ristorante Cavour, chef Maurizio Ferrarese touts a sleek menu showcasing his flair for Northern Italian cuisine, specifically truffles and risotto. Nearby, in River Oaks District, the stylish hidden gem Concura serves great traditional-meets-contemporary Italian fare with an emphasis on fish and Adriaic coastal flavors. As a gathering spot, the captivating patio with flickering candles, strings of lights and festive décor channels a charming Italian village, even though you are tucked away off Mid Lane sitting under towering oaks. Meanwhile, Heights-area Trattoria Sofia, a new Italian-American spot from Berg Hospitality, looks like a trattoria you might stumble upon in rural Italy, with enchanting and spacious indoor and outdoor garden seating.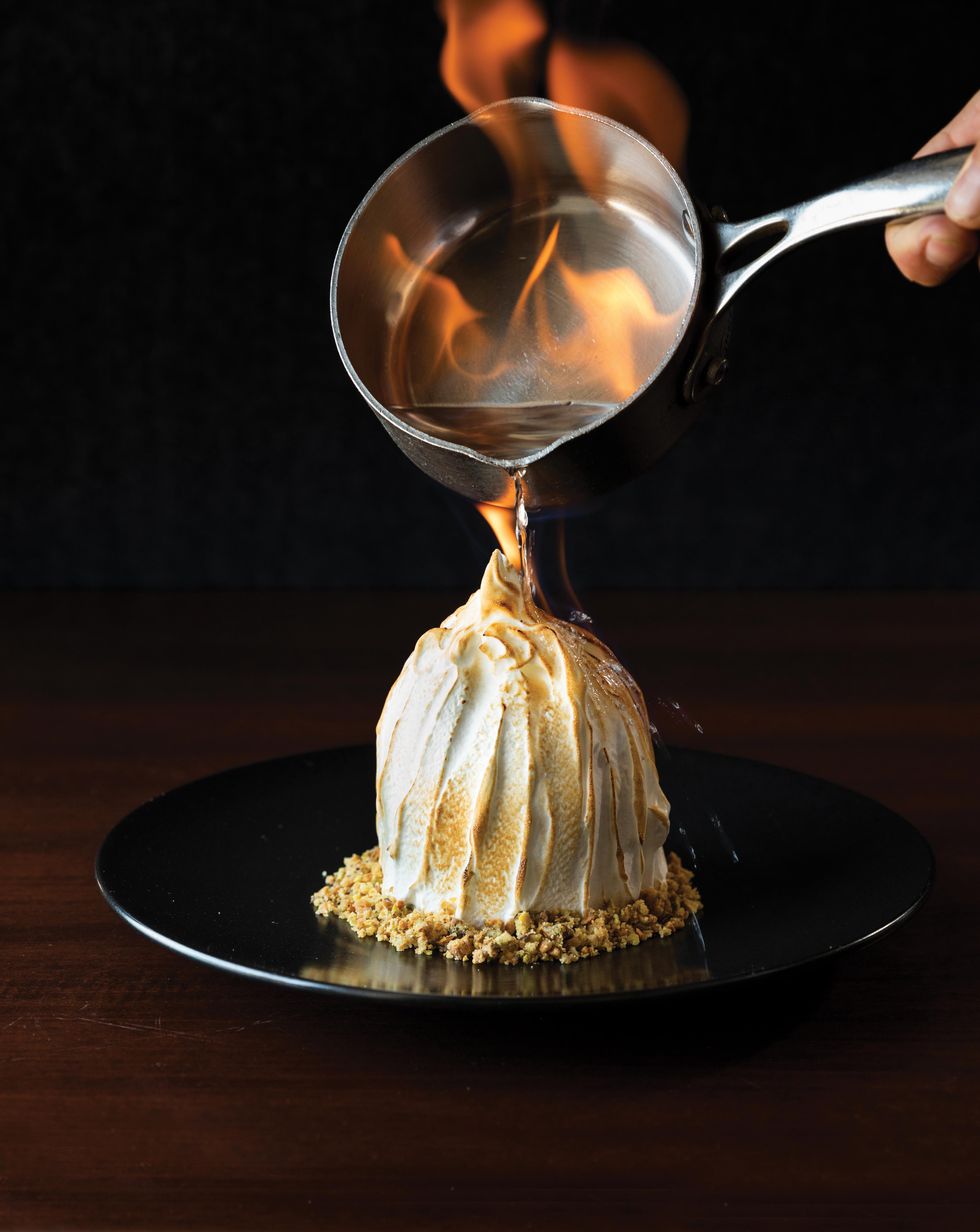 Baked Alaska at Bludorn (photo by Julie Soefer)
By the Bayou Look for 2022 to be the year of Allen Parkway as restaurant row. Ben Berg will debut new concepts at Autry Park, the mixed-use development on Allen Parkway at Shepherd. Annabelle's will be open all day, offering views of the bayou and park — filling the void left by The Dunlavy, which reopens for dinner-only fine-dining soon. Autry Park will also house Berg's new steakhouse Turner's Cut. Chris Shepherd's Georgia James steakhouse will open in March in the nearby Regent Square development, where his family-style, Italian-American joint Pastore will follow. And a block off the Parkway, fun and fab Bludorn is still one of the hardest reservations to get.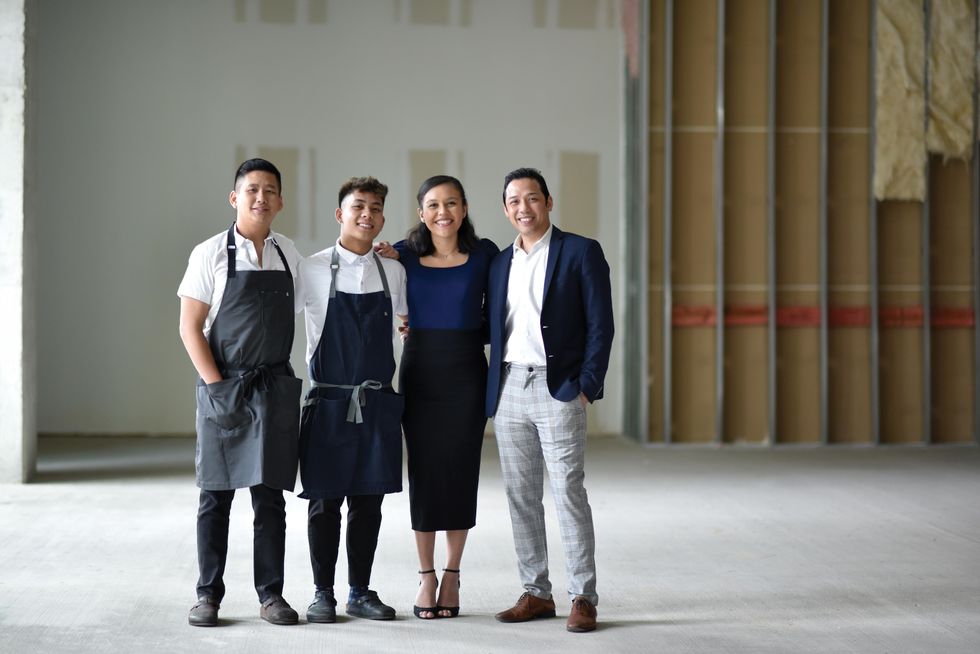 Money Cat's Sherman Yeung, Jio Dingayan, Ashley Castro and Le Chau (photo by Kimberly Park)
The Cat's Meow The team behind Katy's talked-about Tobiuo Sushi & Bar — known for its whole-bluefish tasting menus — will soon bring Money Cat, a modern Japanese and sushi restaurant, to Upper Kirby. There will be a tasting-menu option in addition to a la carte dishes that include a katsu sando on house milk bread, and kabocha ravioli. Look for it to open this summer, next-door to Kiran's.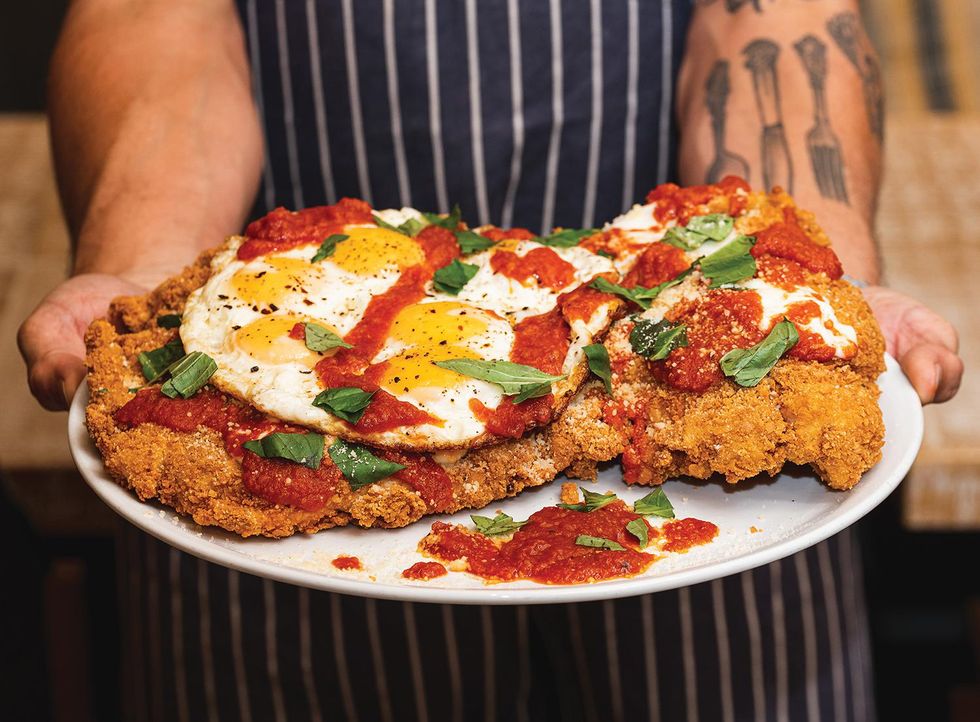 Chicken parm with eggs at Rosalie
Sunday Best Brunch is always a good idea. Especially at Rosalie, which finally reopened following a long Covid closure. Available on weekends from 10am-3pm, brunch here touts hearty plates like a Nutella-and-roasted-strawberry pizza, and the restaurant's Sunday Gravy with eggs. At Indianola, find a smoked ham-hock croquette and a "full Texas breakfast," with chorizo, huarache, refried beans, eggs and several salsas; brunch is served Saturday and Sunday from 11am-3pm. The adjacent Miss Carousel bar has a new menu of brunch cocktails, too — think a vanilla-vodka martini with cold brew.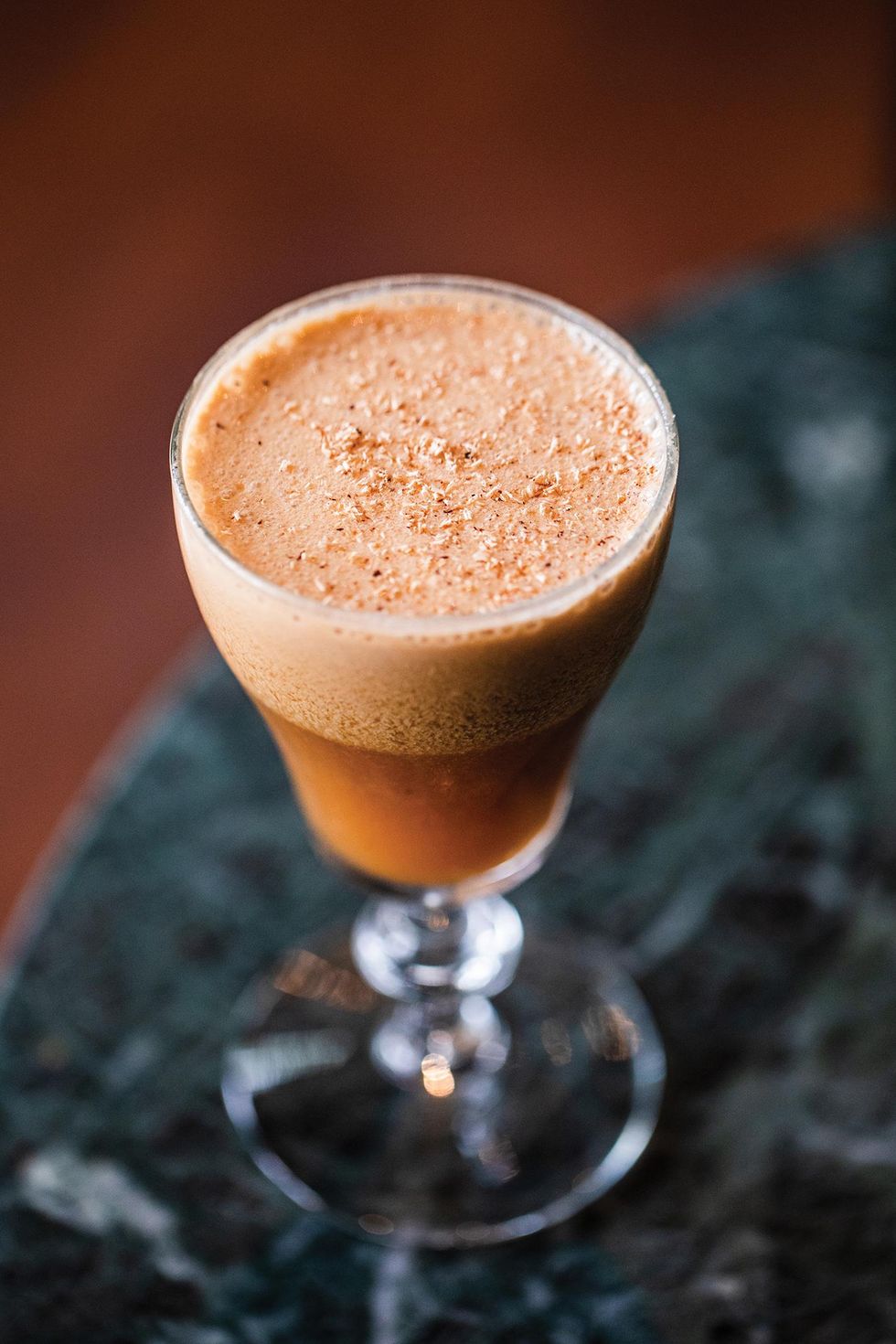 Checking In High-end hotels old and new boast deliciously updated dining concepts. The Med Center's Blossom Hotel will open two restaurants from Michelin-starred chefs in 2022: Duck House, a Cantonese-inspired restaurant, and AB Sushi. Downtown, the Four Seasons is now home to the pan-Latin Toro Toro from Richard Sandoval. Meanwhile, Tonight & Tomorrow at La Colombe d'Or touts modern European cuisine with a Southern twist, a la panisse chickpea fries and pork coppa skewers. P.S. The hotel's Bar No. 3 has a great seasonal cocktail menu.