Restaurant Workers Featured on Cover of New Issue of 'CityBook'
THE WINTER 2021 edition of Houston CityBook will begin arriving on newsstands all over the city today. The cover of the annual Food Issue this year features restaurant-industry survivors as fashion models.
---
"No other businesses have been hit harder by the ongoing pandemic, here in Houston and all over the country, than restaurants and bars," says CityBook editor Jeff Gremillion. "And the cooks, servers, bartenders, hostesses, dish washers and others who make those businesses run — and make Houston the world-class food town it's become — have been buffeted by a year of setbacks, cutbacks, slowdowns, furloughs, layoffs and terrible uncertainty. It's been brutal.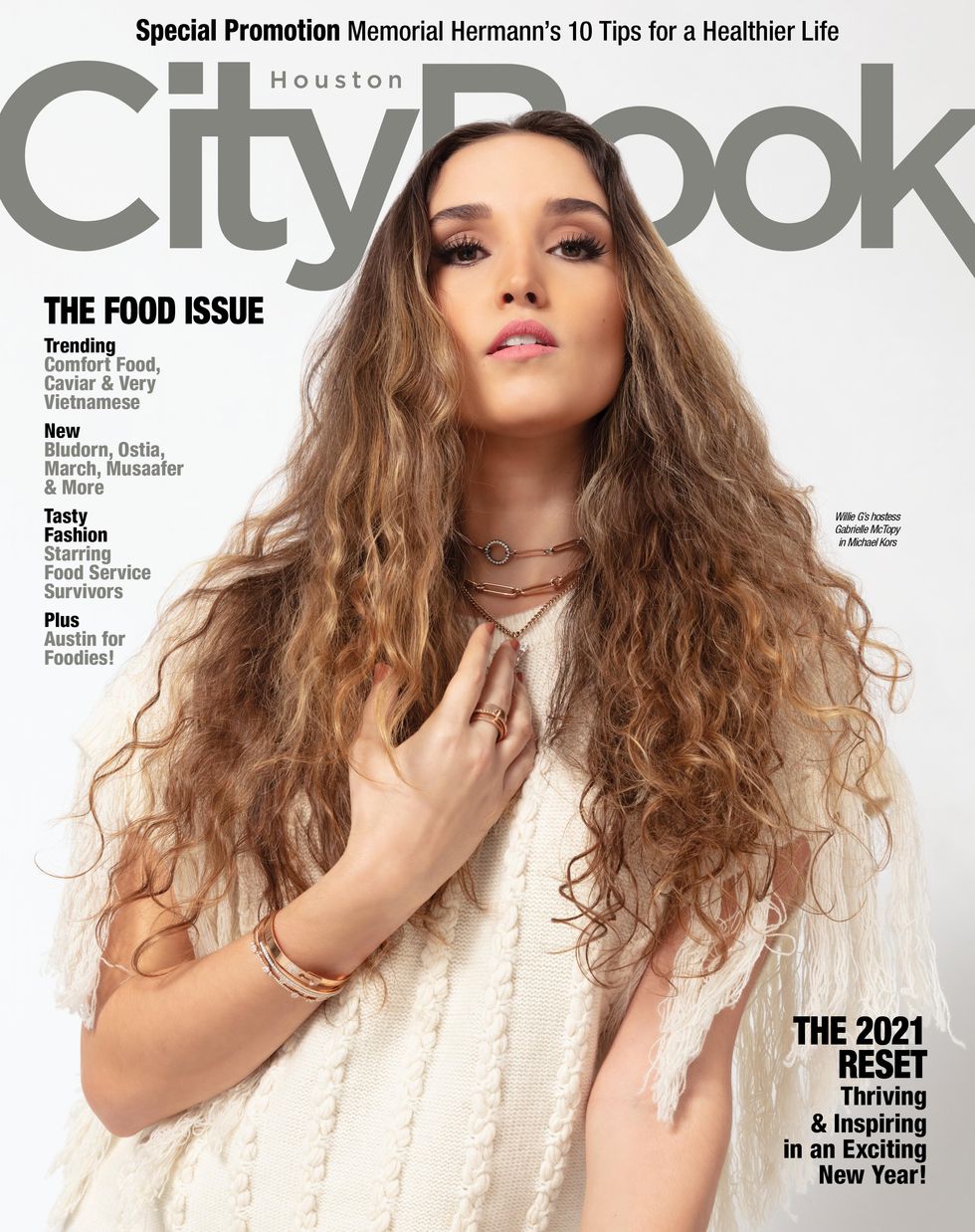 Home subscriber edition featuring Willie G's Seafood hostess Gabrielle McTopy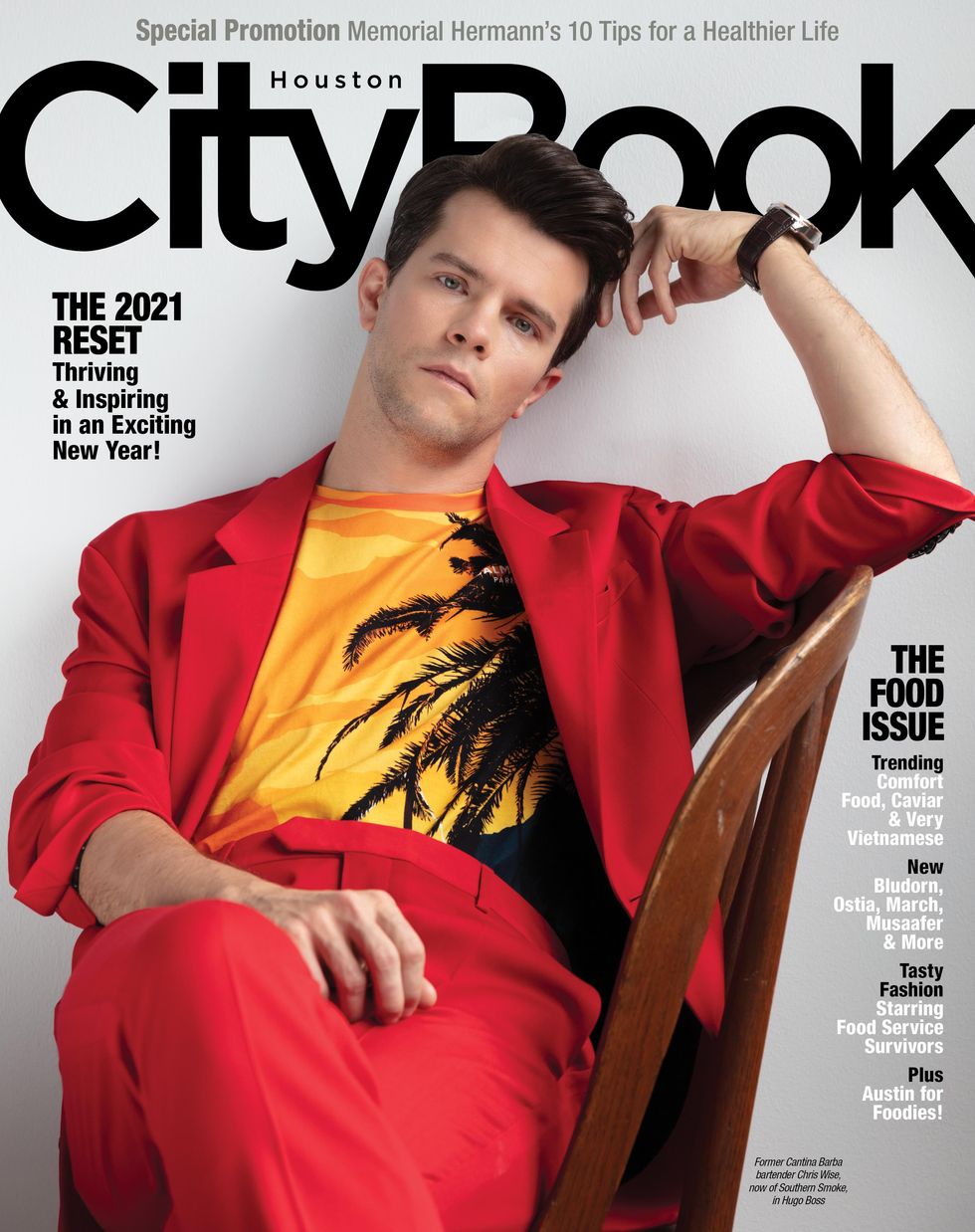 Newsstand edition featuring Southern Smoke operations manager Chris Wise
"So we decided to highlight a bit of that grit and grace in the Food Issue by featuring just a few of those workers in our fashion feature, and selecting two of them for the cover," Gremillion adds. "Their personal stories are inspiring and interesting, and they all made excellent models!"
There are two versions of the winter cover. The one for home subscribers touts Willie G's Seafood hostess Gabrielle McTopy in a Michael Kors dress. She persevered through a three-month furlough in the pandemic's early days and is now back at work. "The hope I have for the future — for myself, and for those I love — is what keeps me going," McTopy says.
The cover of the newsstand edition features Chris Wise in a cherry-red suit by Hugo Boss. Wise, a musician as well as hospitality-industry veteran, was a bartender at the Cantina Barba bar until Covid shut it down. He bounced back by joining Southern Smoke, the nonprofit for food and beverage workers in crisis, as operations manager. "Southern Smoke started as a means to an end," Wise tells the magazine, "but soon became a source of purpose."
Other hospitality-business survivors featured in the fashion story inside the magazine include The Oaks bartender Joao Diniz, Le Colonial lead mixologist Alexa Braeswell and Tim Reading, who became a private chef when his exec-chef job at Caracol ended due to Covid. The inside story and covers were photographed by Ashkan Roayaee and styled by Todd Ramos under the direction of CityBook Creative Director Patrick Magee. Edward Sanchez oversaw hair and makeup.
The Food Issue also includes extensive coverage of the latest Houston restaurant news, highlighting the top chefs, hottest trends, tastiest dishes and best places to eat — for dine-in or takeaway — right now.
People + Places