Houston Food Festival Makes Big Announcement, Shares Exciting Lineup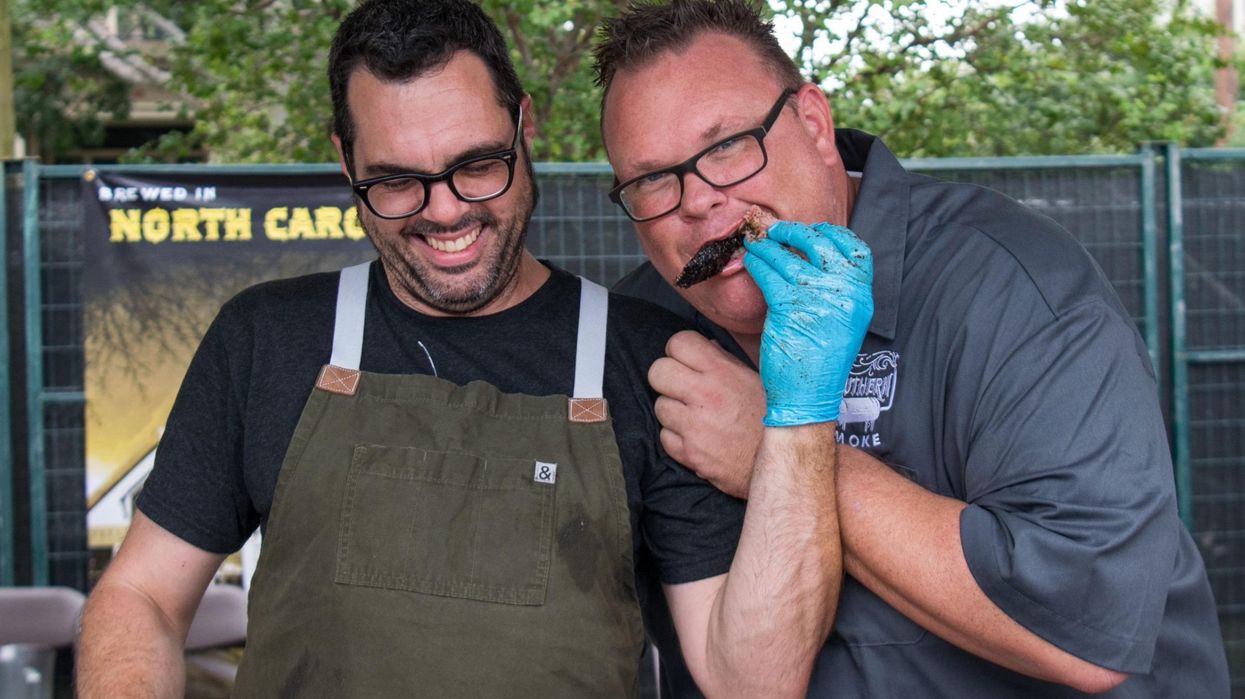 BACK AND BIGGER than ever, the Southern Smoke Festival, benefiting Chris Shepherd's Southern Smoke Foundation, takes place Oct. 21-23. Tickets go on sale Aug. 30, and are expected to go fast!
---
More than 60 chefs from all over the country will head to H-Town this fall — a Texas-size party awaits on Friday, Oct. 21. The opening-night shindig at the newly renovated Lott Hall within Hermann Park will be hosted by Aaron Franklin; expect Texas wine, live music, and a special welcome from Shepherd and Top Chef's Gil Simmons. Tickets start at $150.
Saturday brings Southern Smoke on Ice, an intimate afternoon (read: limited tickets!) at The Houstonian. An interactive whole-tuna breakdown will yield made-to-order hand rolls, and some of the region's most celebrated chefs — Mike Lata and Jason Stanhope from Charleston's Fig, Peche's Nicole Mills, and Chef Hori from Houston's Kata Robata — will mingle with the lucky guests.
And the hottest ticket of them all might be for Sunday's main event, the East Downtown Throwdown. Culinary celebrities will help Shepherd & Co. fire up the pits and smokers for a whole day of barbecue-and-more, presented by Alaska Seafood and YETI. Big names include Tom Colicchio, Andrew Zimmern, Brooke Williamson and Sarah Grueneberg, plus hometown heroes like Dawn Burrell, Greg Gatlin, Ryan Pera, Greg Peters, Chris Williams, Felipe Riccio and others.
The nonprofit shared the delicious plans for the weekend-long festival along with its new logo and branding, executed by Houston firm Principle and designed to define and communicate the Southern Smoke Foundation's mission.
"We're here to serve you," says the relaunched website on its homepage. "From farmers to fry cooks, servers to sommeliers, Southern Smoke takes care of our own by putting dollars directly into the pockets of food and beverage workers when it's needed most. Whether there are mental health needs or unforeseen hardships, ours funds and resources help those who put food on the table."
Food