Activist Chefs Land 'CityBook' Covers
Shepherd and Rhodes are among those featured in the magazine's 2020 'Leaders & Legends' portrait collection.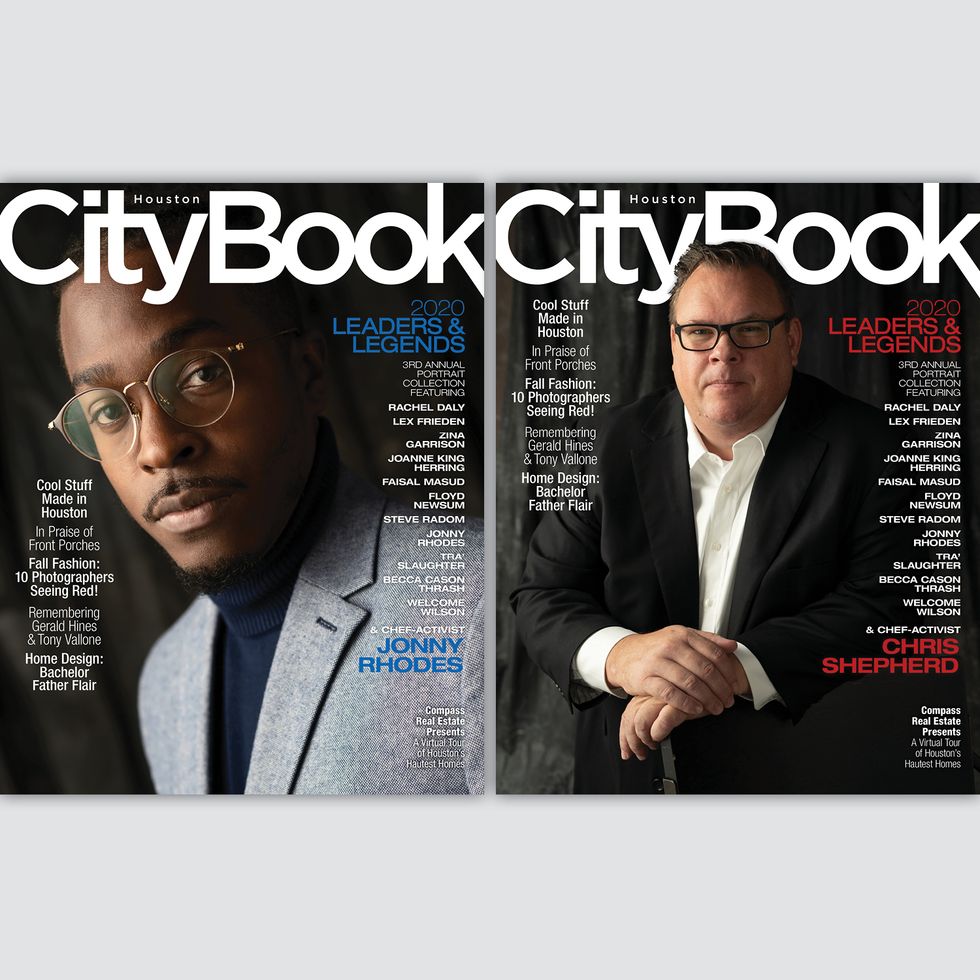 Celebrity chefs Chris Shepherd and Jonny Rhodes will each get their own cover of Houston CityBook. The star gourmands grace split covers of the 2020 fall issue, hitting tomorrow, with Shepherd on the version going out to home subscribers and Rhodes gracing the newsstand edition.
---
The men are included in the magazine's third annual "Leaders & Legends" portrait series, presented by Envoy Mortgage, in collaboration with Gittings Photography, which created a dozen richly beautiful portraits for this year's collection.
Shepherd is honored as a legend in "Food Service," a play on words nodding both to the Georgia James and One Fifth chef-owner's role as one of Houston's most celebrated culinary stars — and to his service to the community throughout the coronavirus crisis. The James Beard winner's Southern Smoke nonprofit has so far distributed $3.1 million to 1,700 hospitality workers whose livelihoods have been damaged by the pandemic.
For his part, chef and restaurateur Rhodes is honored as a leader in the same field. The prior-service Marine has risen to national notoriety for his Indigo eatery, whose menu is an expression of the African American experience. Rhodes has been an important voice through both of 2020's twin struggles of Covid-19 — adapting his own restaurant to a pop-up grocery store — and the movement for racial justice.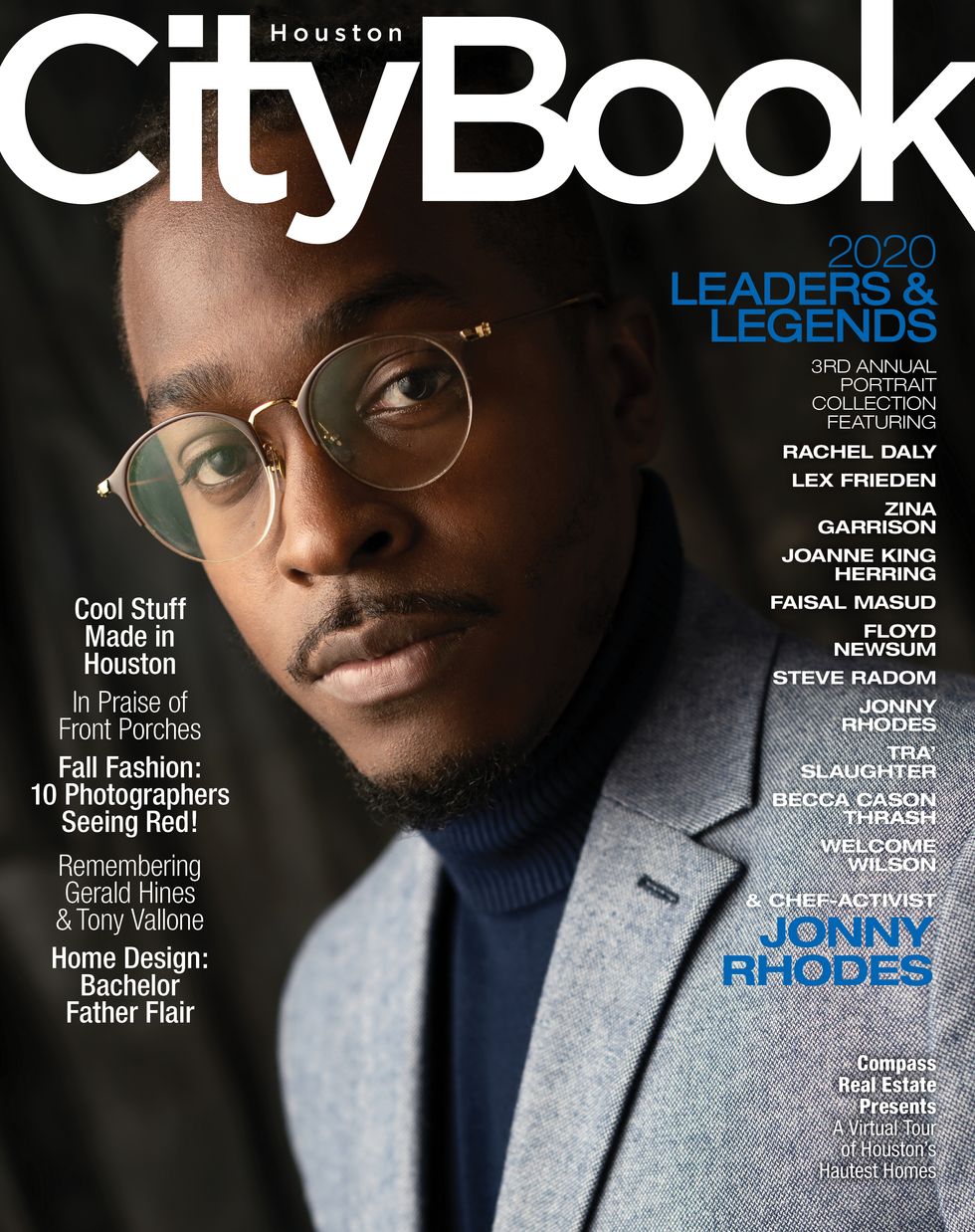 This year's portrait series also features international socialite and philanthropist Becca Cason Thrash, tennis great Zina Garrison and Americans With Disabilities Act "architect" Lex Frieden. Previous honorees have included Lynn Wyatt, Nobel Prize-winning cancer researcher Jim Allison, billionaire hotelier and Rockets owner Tilman Fertitta, Grammy-winning gospel singer Yolanda Adams, and wounded Navy Seal and congressman Dan Crenshaw, who's currently up for reelection.
"We've always seen Leaders & Legends as emblematic of our larger mission at CityBook," says Editor-in-Chief Jeff Gremillion, who with Executive Publisher Lisa Holthouse created the annual feature in 2018. "We celebrate the history, traditions and icons of our city, finding inspiration in those who made Houston what it is today. And we look enthusiastically forward, always searching for new leaders to inspire us — the authors of the next great chapter."
People + Places