Designer Chloe Dao and Chef Chris Williams Make 'CityBook' Cover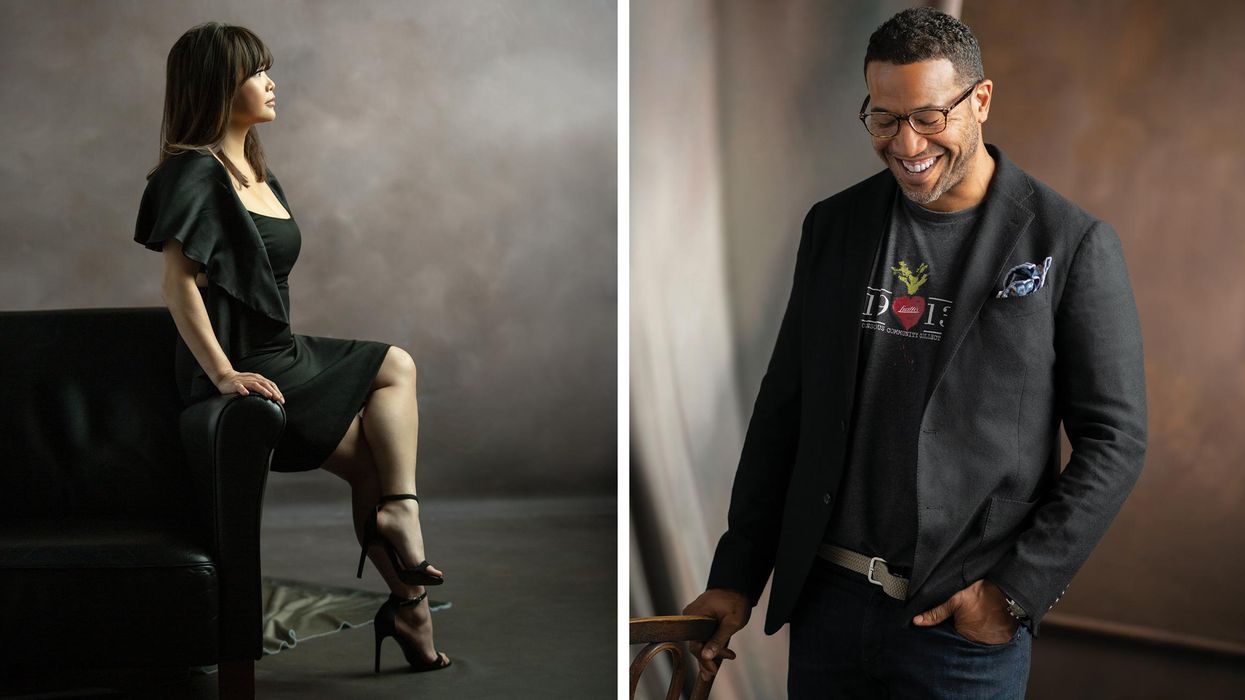 FASHION DESIGNER AND retailer Chloe Dao will appear on the cover of the home-subscriber edition of the latest issue of Houston CityBook, the magazine announced. Chef and activist Chris Williams will grace the newsstand version. The new issue, dated Mid-Spring, will arrive next week.
---
Both Dao and Williams are featured in CityBook's fourth annual Leaders & Legends portrait series, sponsored by Envoy Mortgage and featuring portraits by Gittings Photography. Both Envoy and Gittings are returning this year as second-year partners in what CityBook considers its most prestigious issue of the year.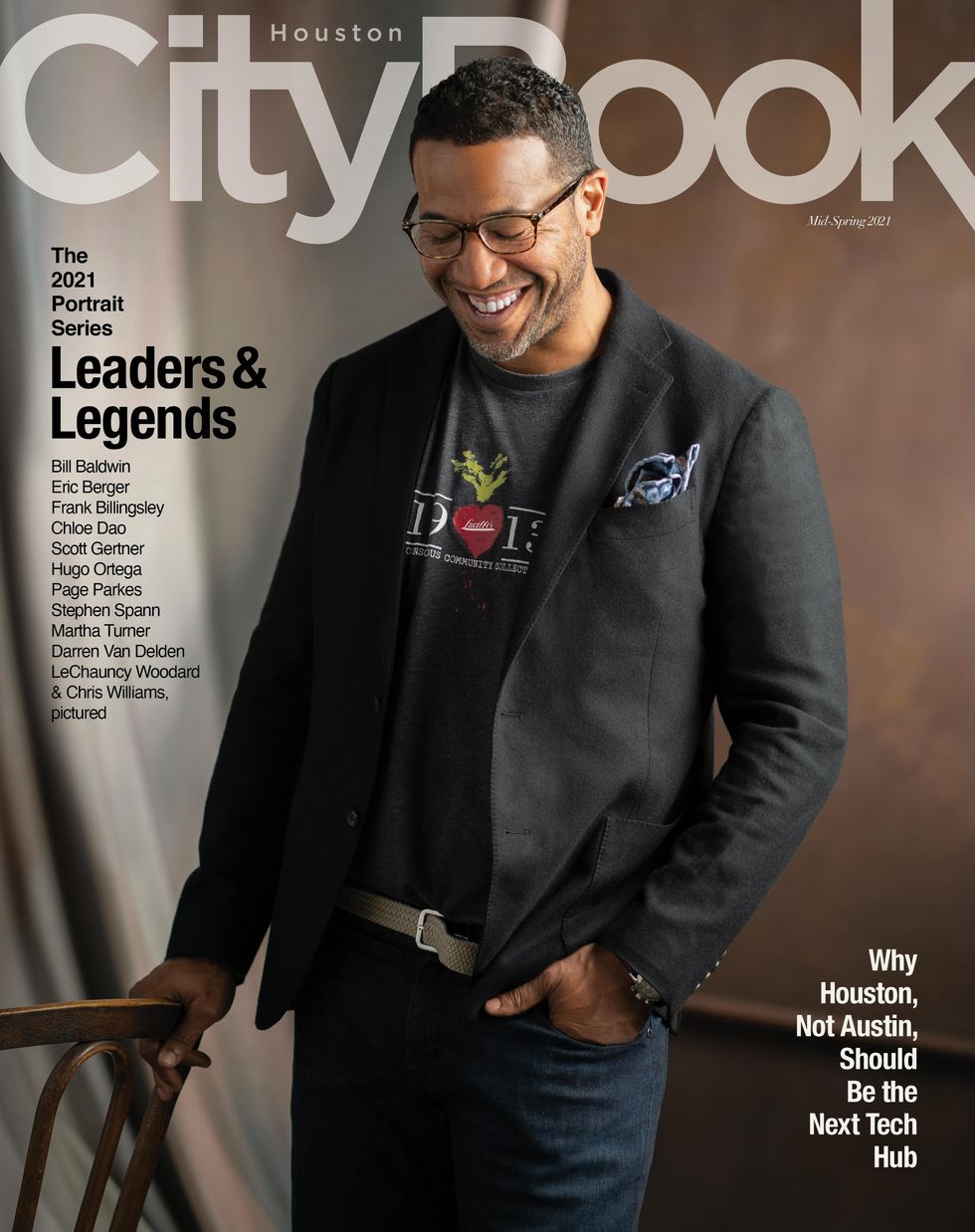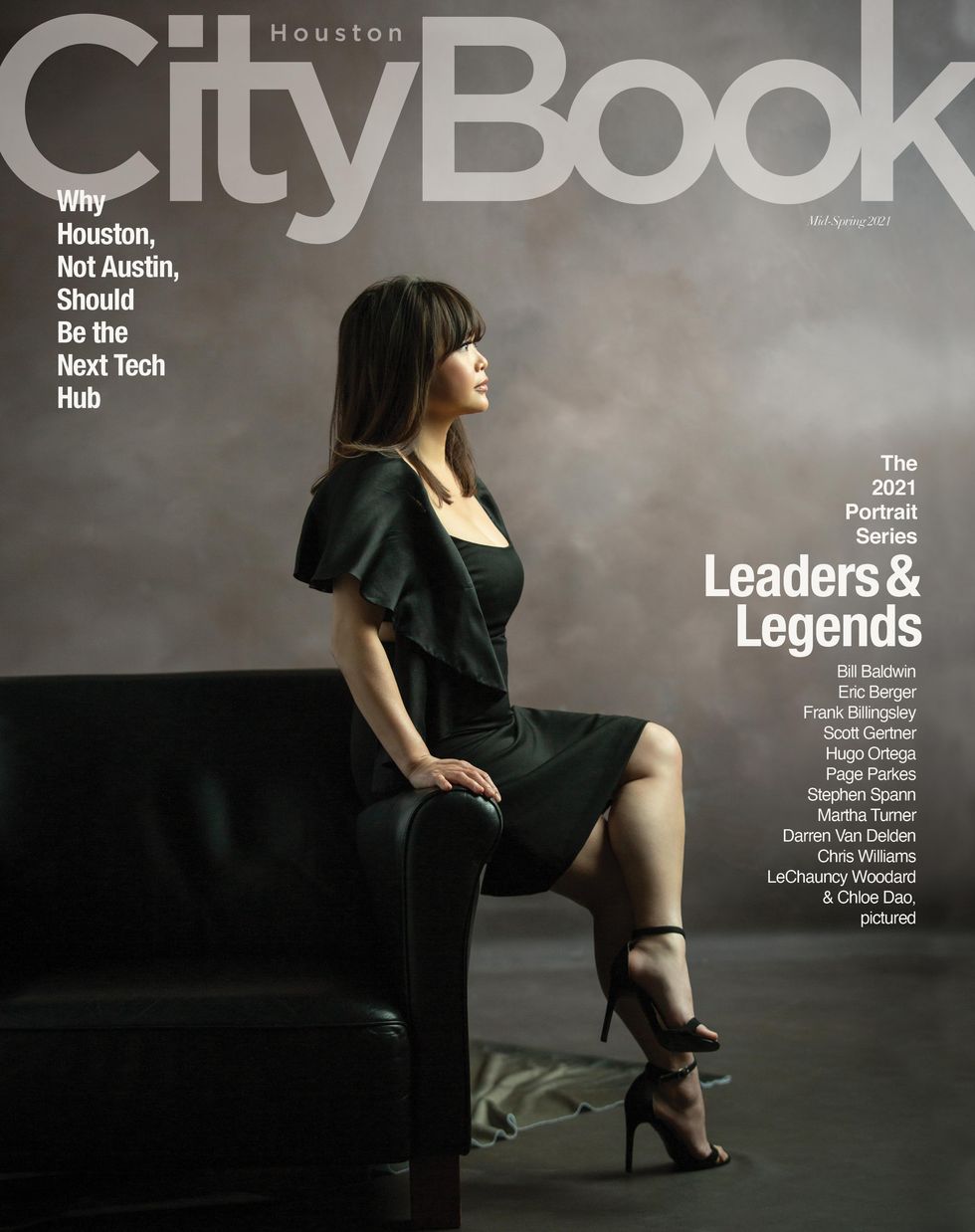 The other 2021 Leaders & Legends honorees include real estate execs Martha Turner and Bill Baldwin, weathermen Frank Billingsley and Eric Berger, nightlife impresarios Scott Gertner and Darren Van Delden, physician-teachers Stephen Spann and LeChauncy Woodard Solari, modeling agency founder Page Parkes and renowned chef Hugo Ortega.
For her part, Dao is the former winner of TV's Project Runway who for more than 20 years has been at the forefront of Houston's fashion-design and retail fashion sectors. Williams is the chef-proprietor of Lucille's restaurant, who during the Covid crisis became a leader in fighting food insecurity in underserved communities and among the elderly. Williams has also made news recently for having announced plans for several new restaurants.
Previous honorees in the annual project include Nobel Prize and Grammy winners, titans of international business and real estate, revered artists, elite professional athletes, social justice champions and a member of Congress. Lynn Wyatt appeared on the first Leaders & Legends cover.
Conceived by CityBook Executive Publisher Lisa Holthouse and Editor-in-Chief Jeff Gremillion in 2017, Leaders & Legends is meant to honor not only venerable longtime stars in fields as diverse as music, medicine and sports, but also the rising stars and reigning leaders in those fields. "The magazine's mission has always been to honor the icons of the Old Guard," says Gremillion, "and also to shine a bright light on what I often call the 'dreamers and doers' of the moment. CityBook is the bridge between the two, and nothing we do demonstrates that better than Leaders & Legends."
People + Places