BBVA Compass Presents Leaders & Legends
Houston is a city of wildcatters, of men and women who for decades have found fame and fortune by discovering something new, by building something of their own, by invention and reinvention. Houston is a city where dreamers can become leaders, and leaders can become legends, and the cost of admission is often little more than a good idea and some elbow grease. Who you know never hurts, but what you do matters more. With that in mind, we introduce a new portrait series, honoring those bright stars and established icons, in fields as diverse as the arts and medical science.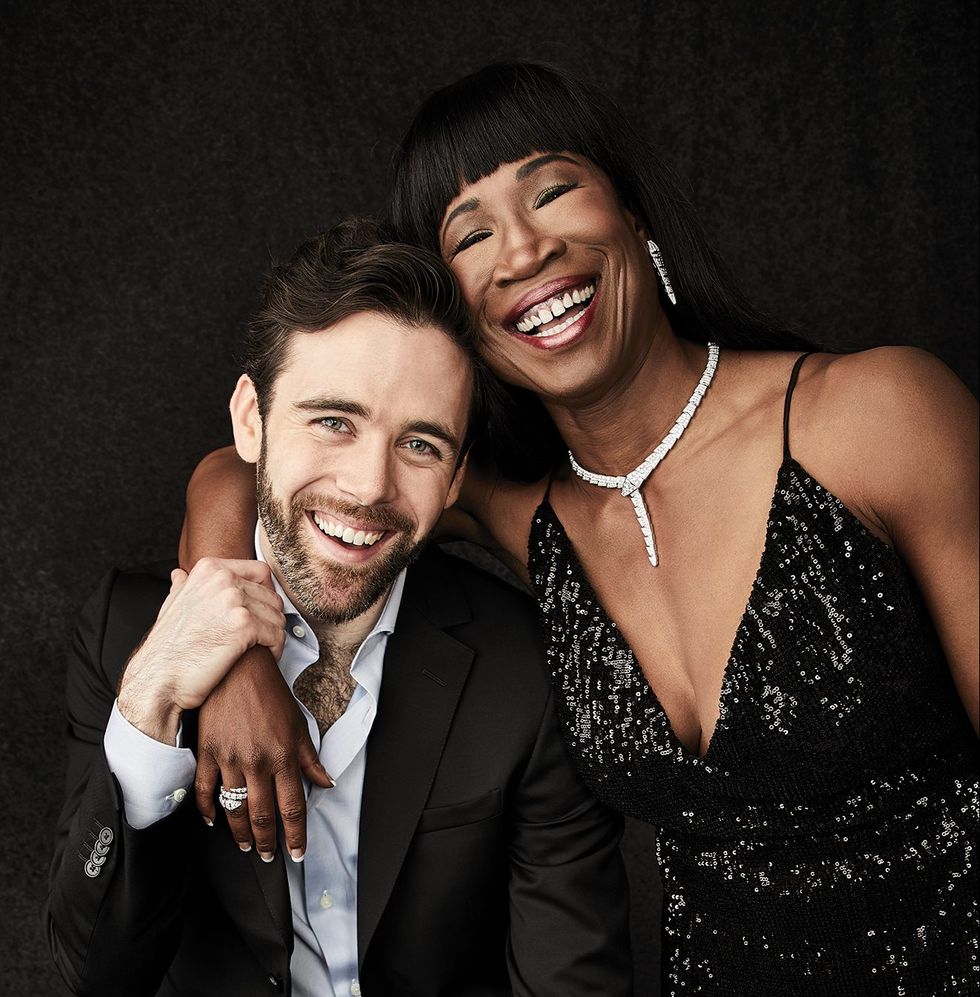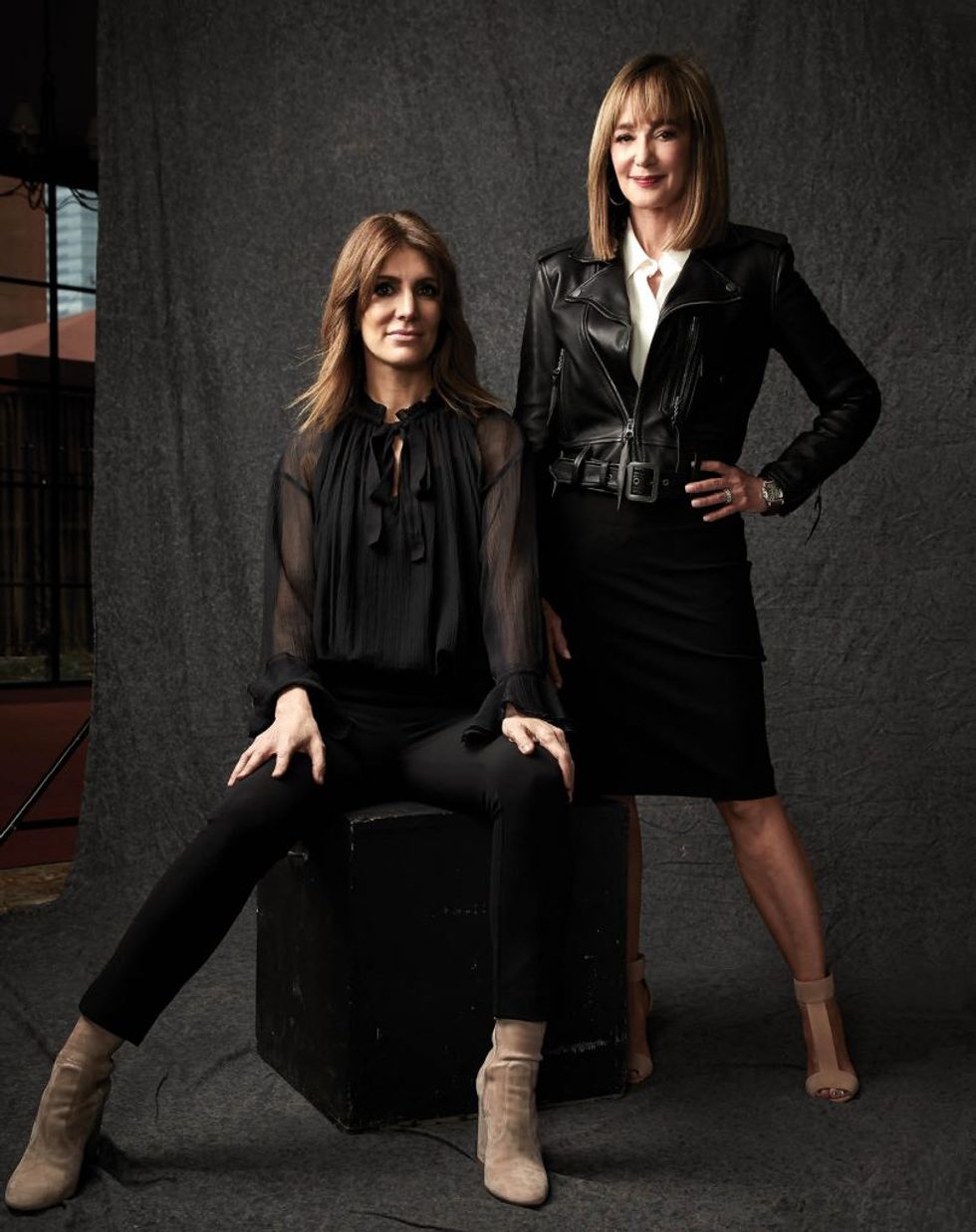 ---
BUSINESS
Leader Tiffany Masterson
Legend Janet Gurwitch
"It wasn't three years ago that I was like, 'I wonder if Janet will take my phone call,'" recalls Tiffany Masterson (left), a mom of four who debuted her nontoxic skincare line Drunk Elephant in 2013. Janet Gurwitch (right), who launched Laura Mercier cosmetics and has since invested in several other beauty brands — Tacha, Drybar, Dollar Shave Club — with partners at a private-equity firm, smiles. "I did," she says. The relationship between the pair, each with her own city-chic haircut and impossibly luminous skin, is a hybrid of mentor-mentee and friends. As Masterson's biz continues to grow into an all-encompassing lifestyle brand, the jetsetting Gurwitch — who "lives in Houston, but lives on United Airlines" — says the key is an "unwavering belief in herself and in her brand."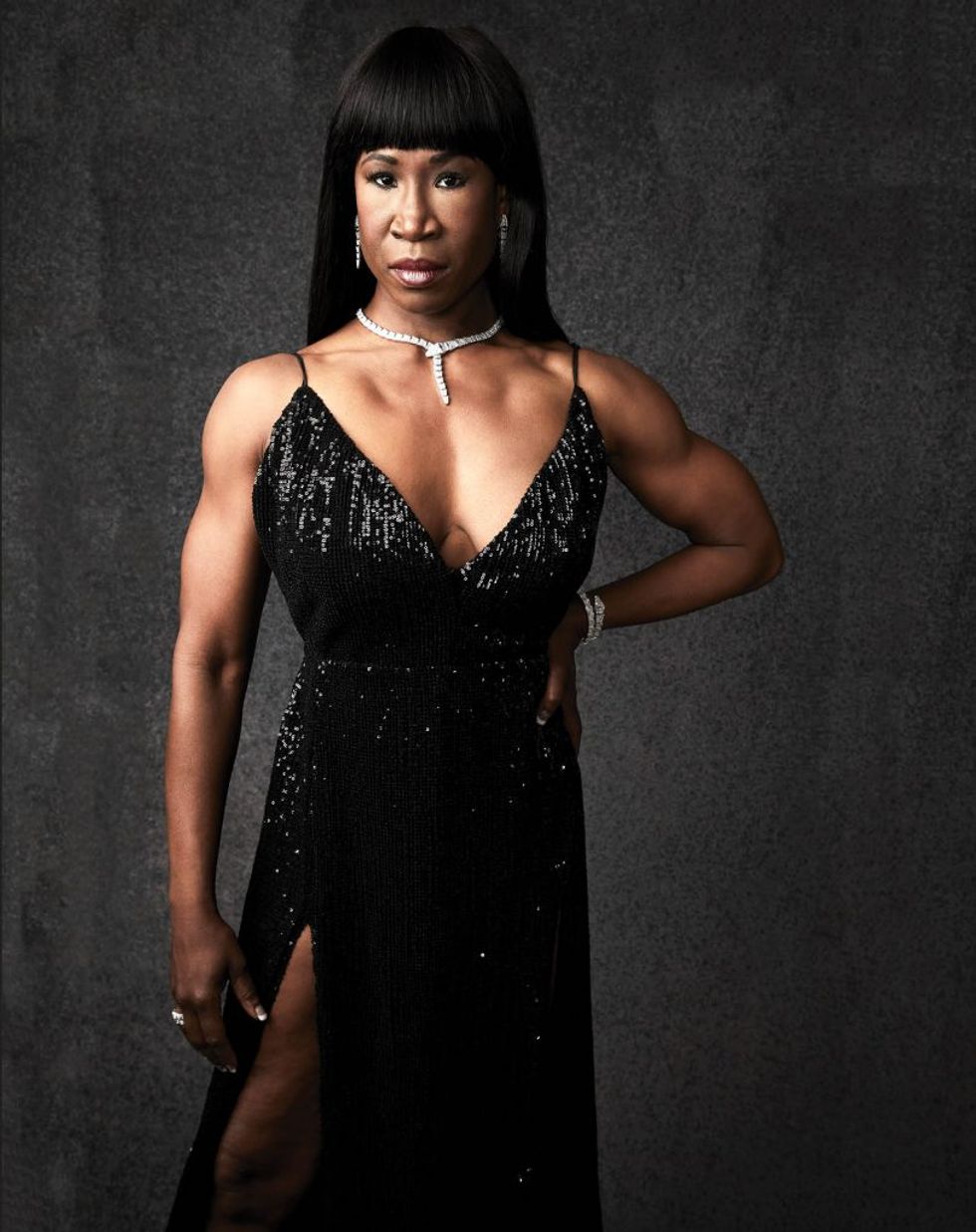 ARTS
Legend Lauren Anderson
After Debra Austin, before Misty Copeland, there was Houston Ballet's Lauren Anderson. Becoming one of the first African-American principal ballerinas in the world in 1990, the Lamar grad danced her way through iconic roles like Cleopatra and Cinderella. Now 53 and emanating the age-defying beauty and strength of a lifelong dancer, Anderson is no less inspirational. Whether she's directing ballets at The Link in Michigan or conducting workshops in L.A. or third-world countries — "I'm booking the year 2020 already!" — Anderson makes an impact worldwide. But it's at home, where she leads the Ballet's community engagement program, that her light shines brightest.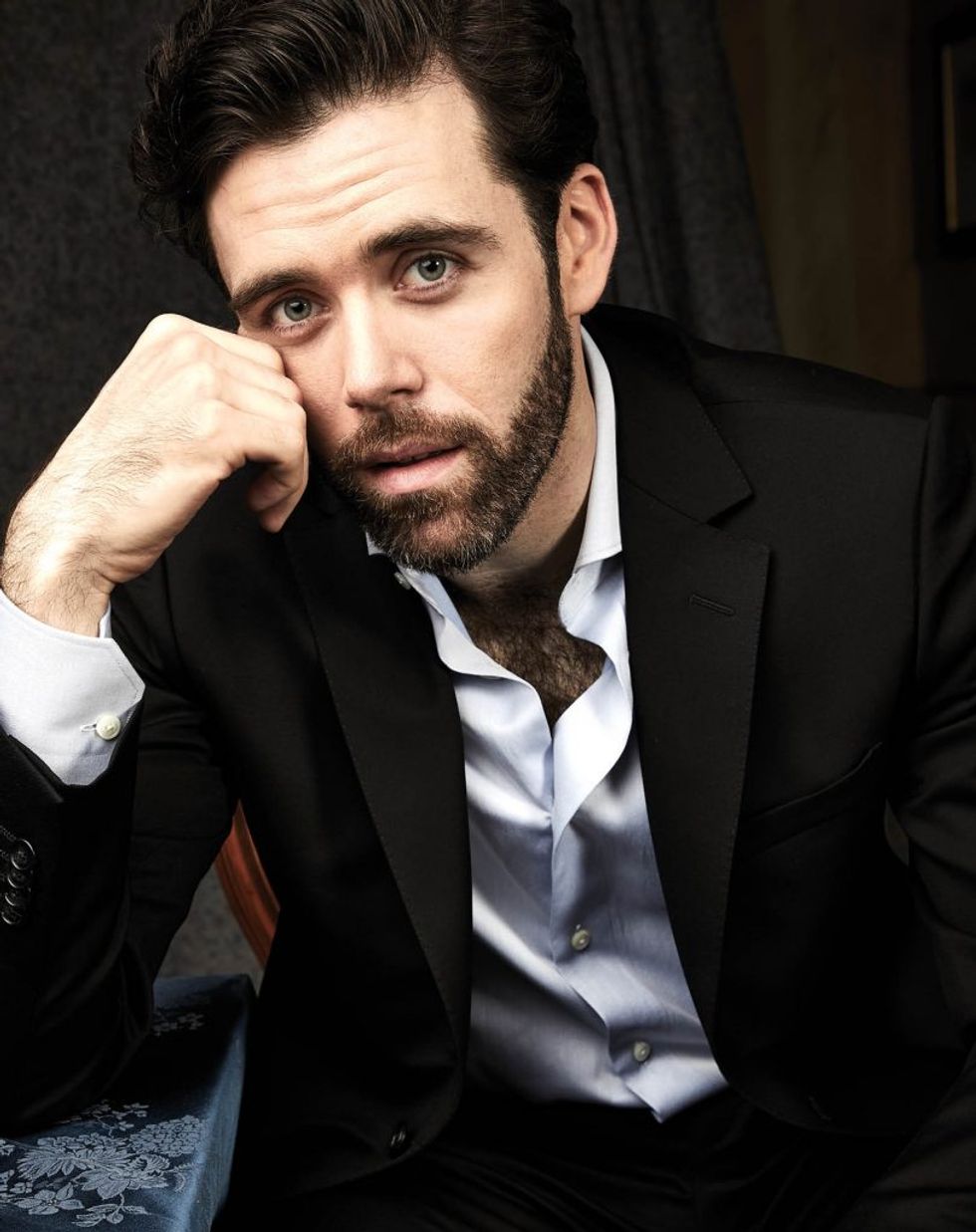 ARTS
Leader Connor Walsh
Principal dancer Connor Walsh is a fan favorite at the Houston Ballet, and there are reasons for that. There're his piercing blue eyes, and the fact that he's been with the company for more than half his life, having started with the Academy at 15. And Artistic Director Stanton Welch stages productions especially for Walsh. But Walsh also seeks out his own opportunities, as in the collaborative Reach Dancehall, his nonprofit offering artists a space to create new work. And Walsh choreographs for June's mixed-rep program at the George R. Brown, a departure from the group's flood-wrecked Wortham home. But, as Walsh says of himself and his fellow companymen: "Just give us the time and place, and we show up to dance."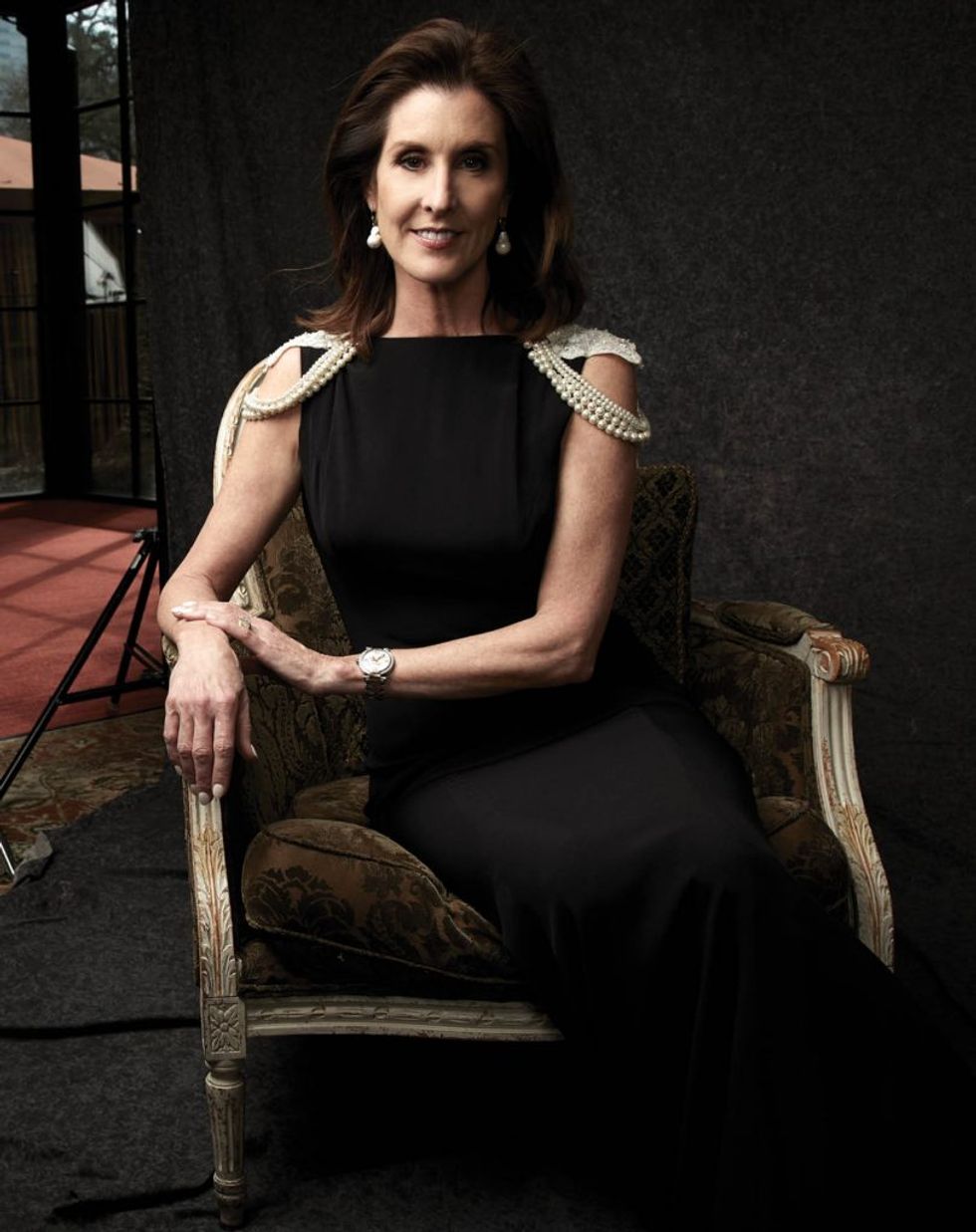 PHILANTHROPY
Leader Phoebe Tudor
Phoebe Tudor can gussy up in striking ball gowns like nobody's business. Like she did at the Menil's once-every-five-years gala, which she recently helped helm, and the February fête for the Ballet, whose board she chairs, turning up in a feathered Monique Lhuiller cape to match the Swan Lake theme. What's also beautiful is her educated, mission-driven approach to philanthropy. Besides art and ballet — she was a dancer as a girl — she focuses on restoration, a good use of her master's in historical preservation from Columbia. She's raised millions for the Downtown library and Hermann Park. Next up: the Astrodome. Her "Domecoming" event is April 9. "I'm drawn to things that are lasting,"she says.
PHILANTHROPY
Legend Lynn Wyatt
Writers are taught to be careful using the word icon. Use it loosely, and it loses its meaning. With that in mind, CityBook introduces the icon, Lynn Wyatt, cover subject of its first annual Leaders & Legends issue. Wyatt, remarkably almost 83, is synonymous with Texas style and grace. She was a Warhol muse back in the day, and learned the art of society hosting from her mentor, Princess Grace. Still a jetsetter, and notably BFF of Elton John, Wyatt's philanthropic focus is Houston, where she has special love for the MFA, Houston Ballet, HGO and the Alley. "The arts," she says in her famously honeyed drawl, "are the soul of a city."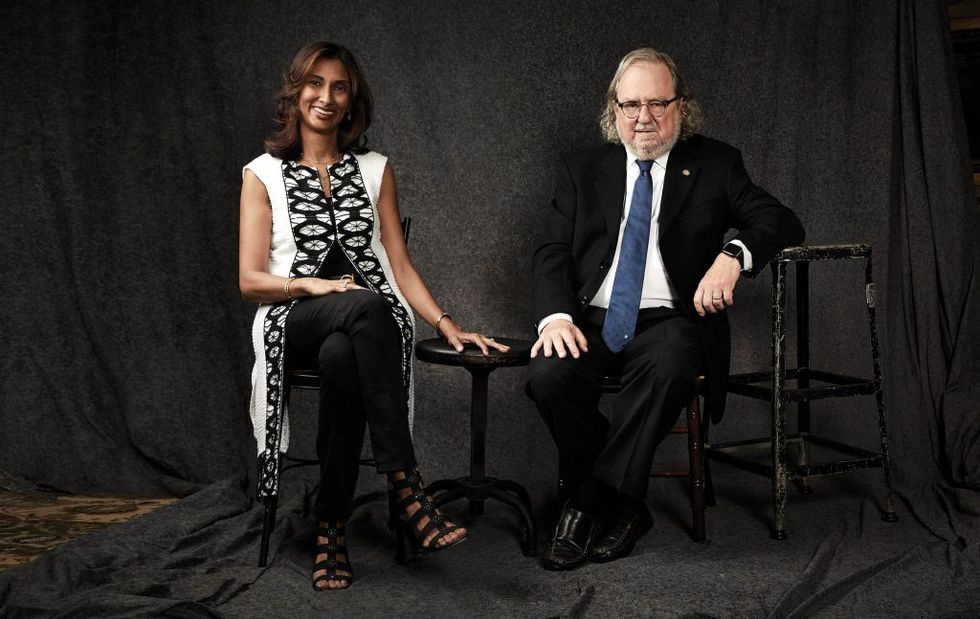 MEDICINE
Leader Padmanee Sharma
Legend Jim Allison
Even in Houston, worldwide center of medical innovation, the genius of MD Anderson's Jim Allison stands apart. The leading figure in immunotherapy — the boosting of the body's natural capacity to fight lung, kidney and other types of cancer — seems a shoe-in for the Nobel Prize. In one estimation, some 20 percent of patients undergoing immunotherapy have lived an extra decade as a result. This, of course, is the ultimate reward for Allison, who, as a boy growing up near Corpus Christi, held his mom's hand as she died of the disease. And Allison's Guyana-born wife Padmanee Sharma, also of MD Anderson, is a leader in the field in her own right, pioneering aggressive new ways to study the effects of immunotherapy drugs. As Sharma told a patient recently, per an expansive profile of her and her husband in Texas Monthly, "We're not done."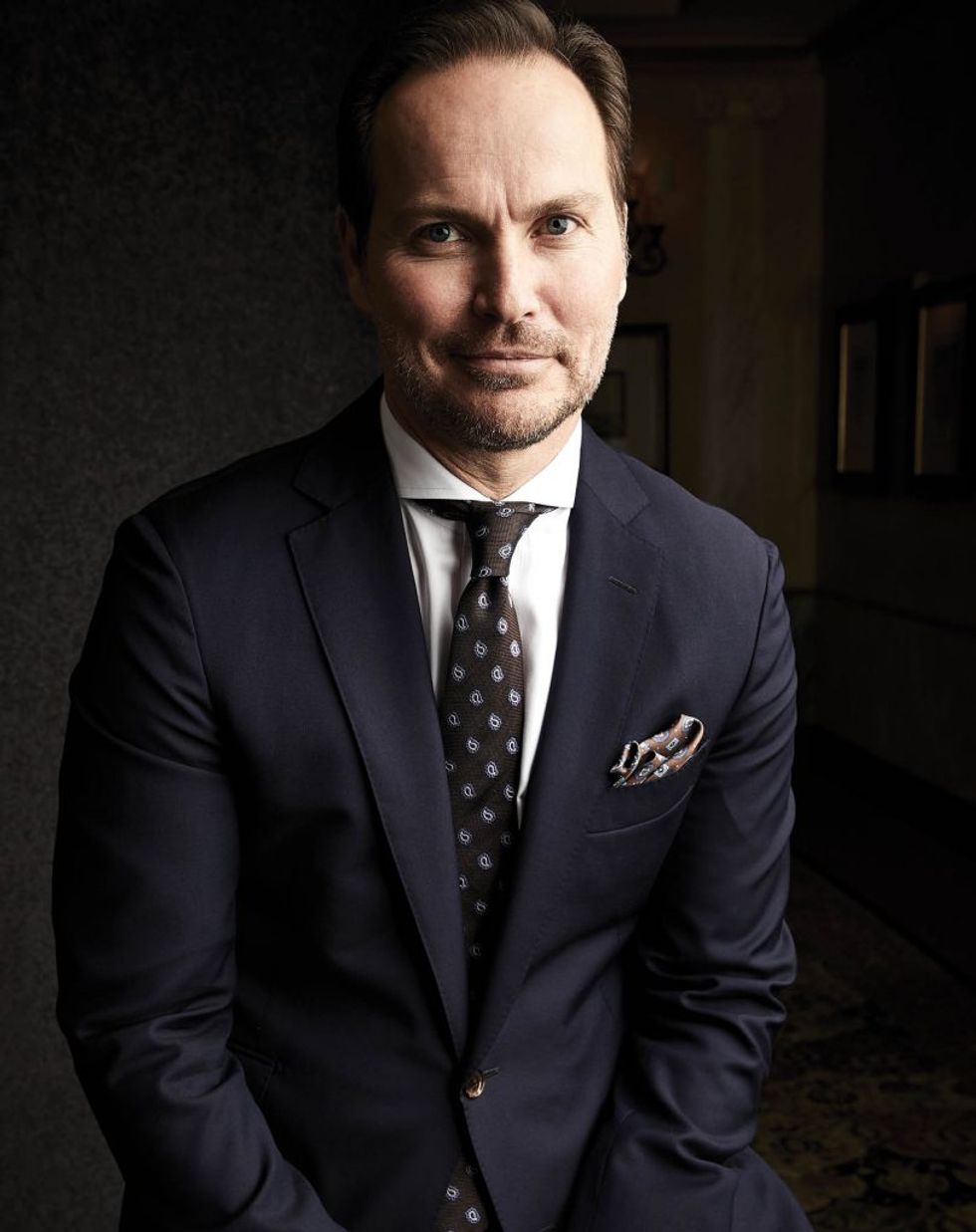 DEVELOPMENT
Leader Jonathan Brinsden
Jonathan Brinsden doesn't carry himself like the honcho of a multimillion-dollar development company. But his easygoing, approachable nature — and his multiple degrees from Texas A&M — have quite clearly served him well in his role as CEO of Midway Companies. His portfolio includes Downtown's Green Street complex, and CityCentre, which transformed Houston's west side. Looking eastward, Brinsden is poised to make a similar impact, with Midway's forthcoming 150-acre East River development near EaDo. "Now that mixed-use development has become more widespread," he says, "the benefits of creating unique experiences have become more recognized."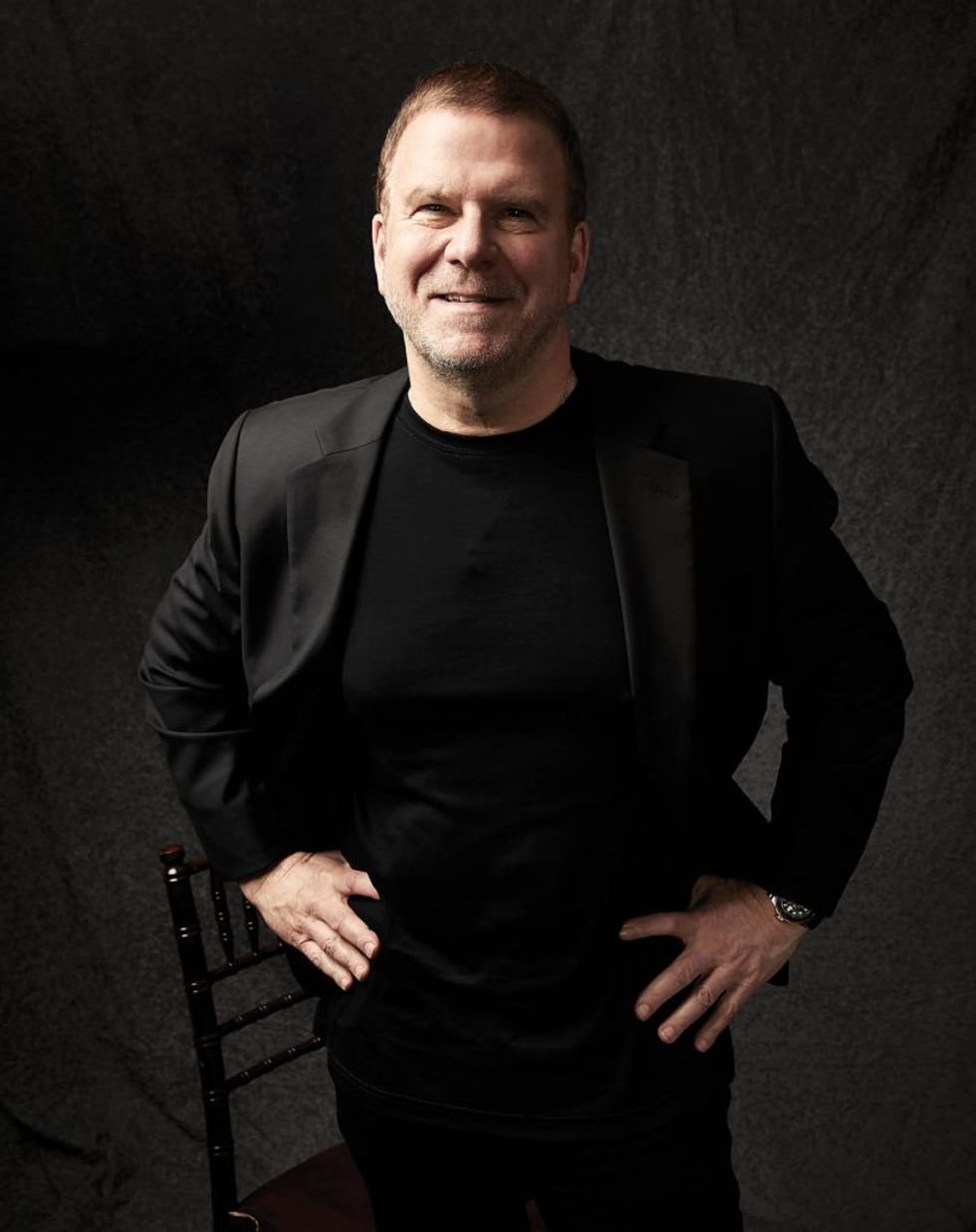 DEVELOPMENT
Legend Tilman Fertitta
Alfred Nobel once observed, "The only real wealth is contentment." And developer Tilman Fertitta — who owns his "billionaire" title, referenced in the name of his Billion Dollar Buyer TV show — seems pretty content lately. He was already a famous tycoon when he expanded his Landry's restaurant empire to gaming, acquiring Vegas' Golden Nugget years ago and exporting the franchise to the Gulf. Lately, he's refocused his attention back home, buying the Rockets, gifting millions to UH and opening The Post Oak Hotel in the mixed-used campus he's built near his Galleria-area HQ. Surely, at 60, he'll now consider retiring? "People like me don't retire," he says. "It's not in our DNA."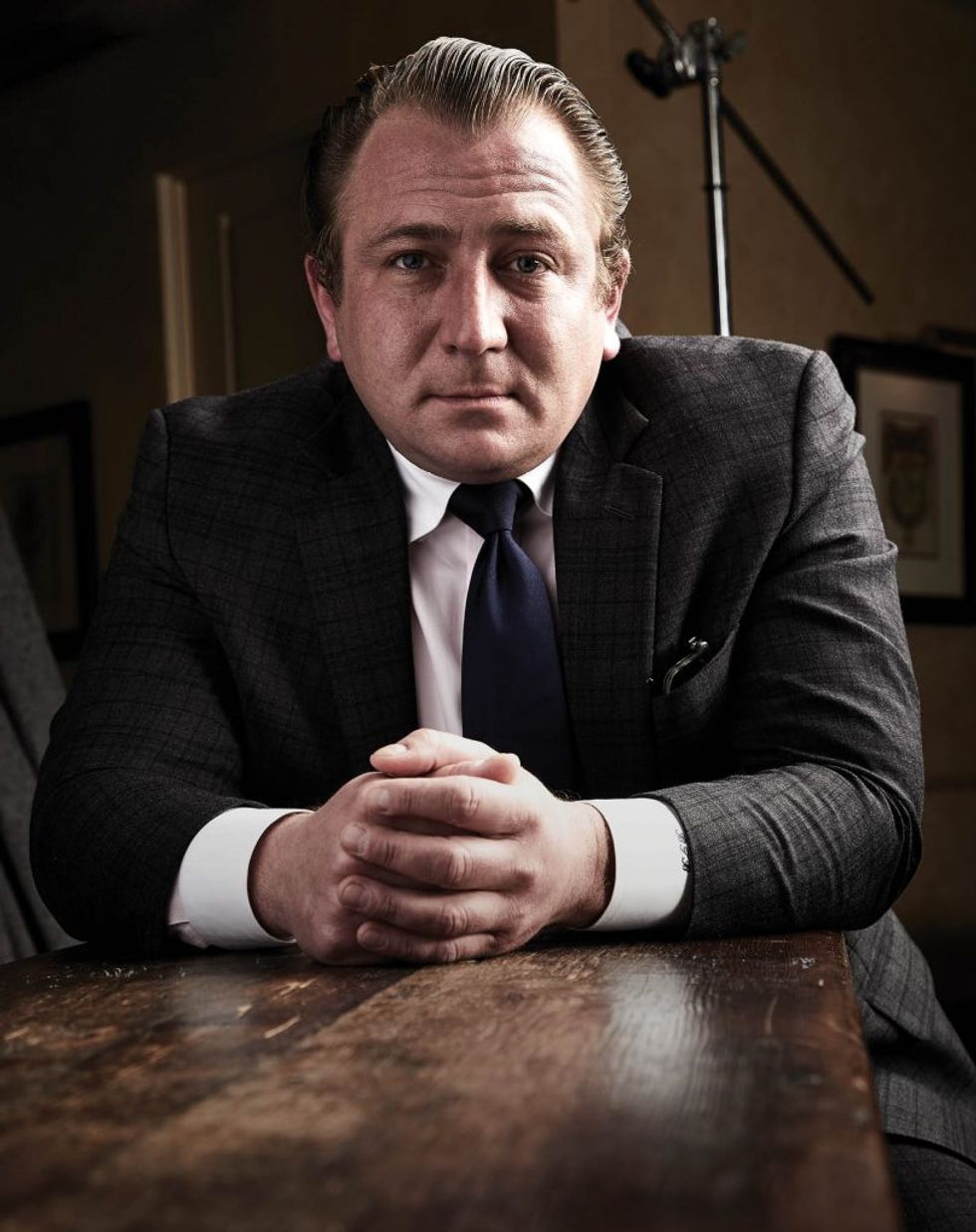 RESTAURATEURING
Leader Ben Berg
It seemed like pie in the sky. Or New York-style cheesecake. A Manhattan transplant would buy an old bakery on the Washington Corridor, and turn it into a steakhouse — with a butcher shop in front, nodding to his family business of generations — that Texans would love. Well Ben Berg did just that at B&B Butchers a few years ago. The trick is to do a damn good steakhouse. The restaurateur has been so successful, so fast, that he's already expanding, with a new fine-dining setup, called Benjamin and slated to open soon in another restored building, and with the acquisition and saving of storied Italian eatery Carmelo's, which had been set to shudder. "Houston is not a static restaurant environment," he says. "There are new people to reach every day."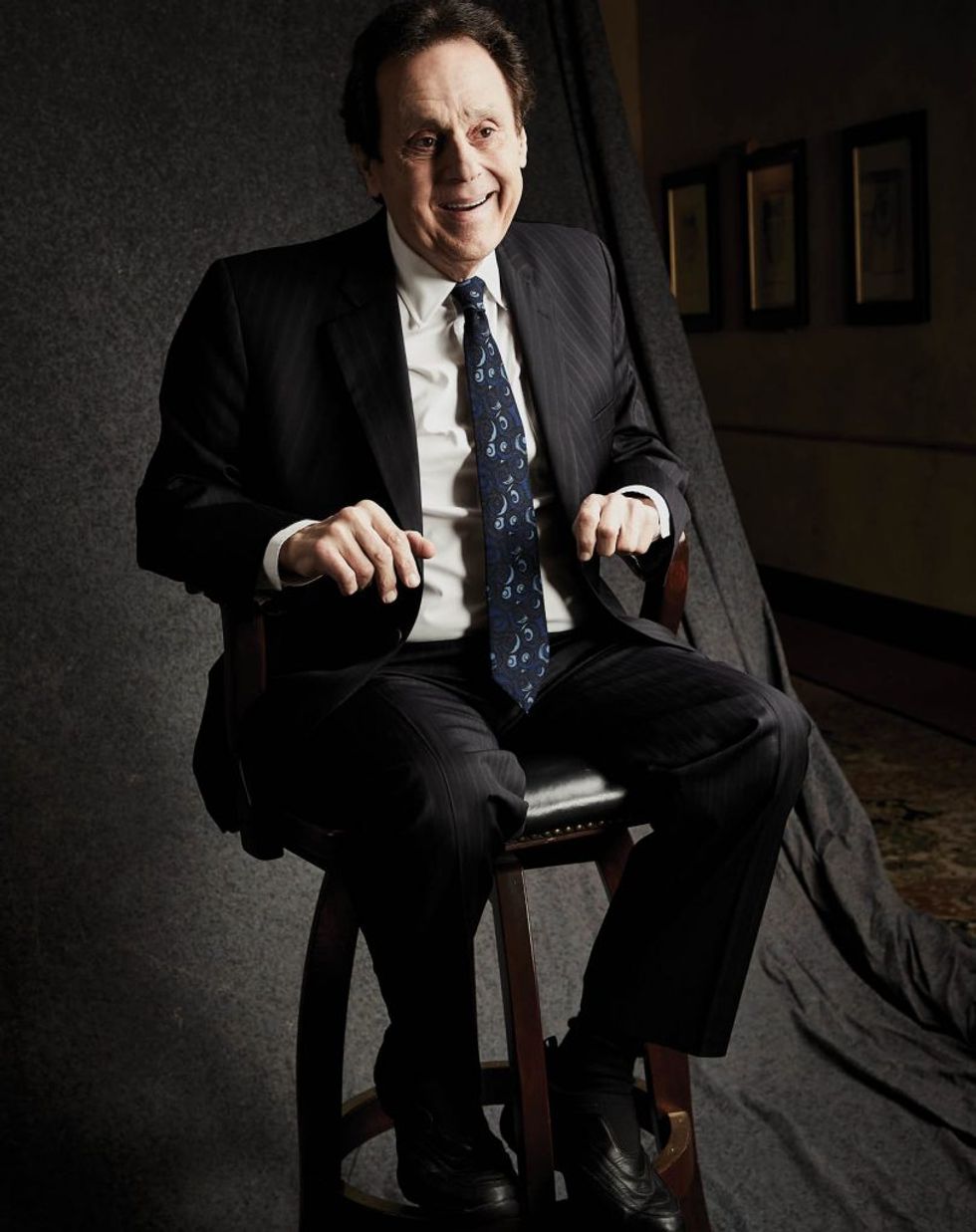 RESTAURATEURING
Legend Tony Vallone
Dining trends come and go; today's frosé is tomorrow's fondue. But Tony Vallone remains, the standard-bearer of fine dining in Houston for more than half a century. It's a big accomplishment that he attributes to the little things. "Running a fine restaurant is detail work, fine linens from Italy, fresh flowers, real crystal and silver," he told a reporter recently. Breaking bread — well, house-made focaccia — at his namesake restaurant is a status symbol for the city's elite, and no fewer than seven U.S. presidents have sampled his unassailable Italianate fare. But Vallone, whose influences run to Naples, and who also owns Vallone's and Ciao Bello restaurants, always downplays the socialite appeal. He'd rather be known for stellar service, an exceptional wine list and, above all, consistently good food.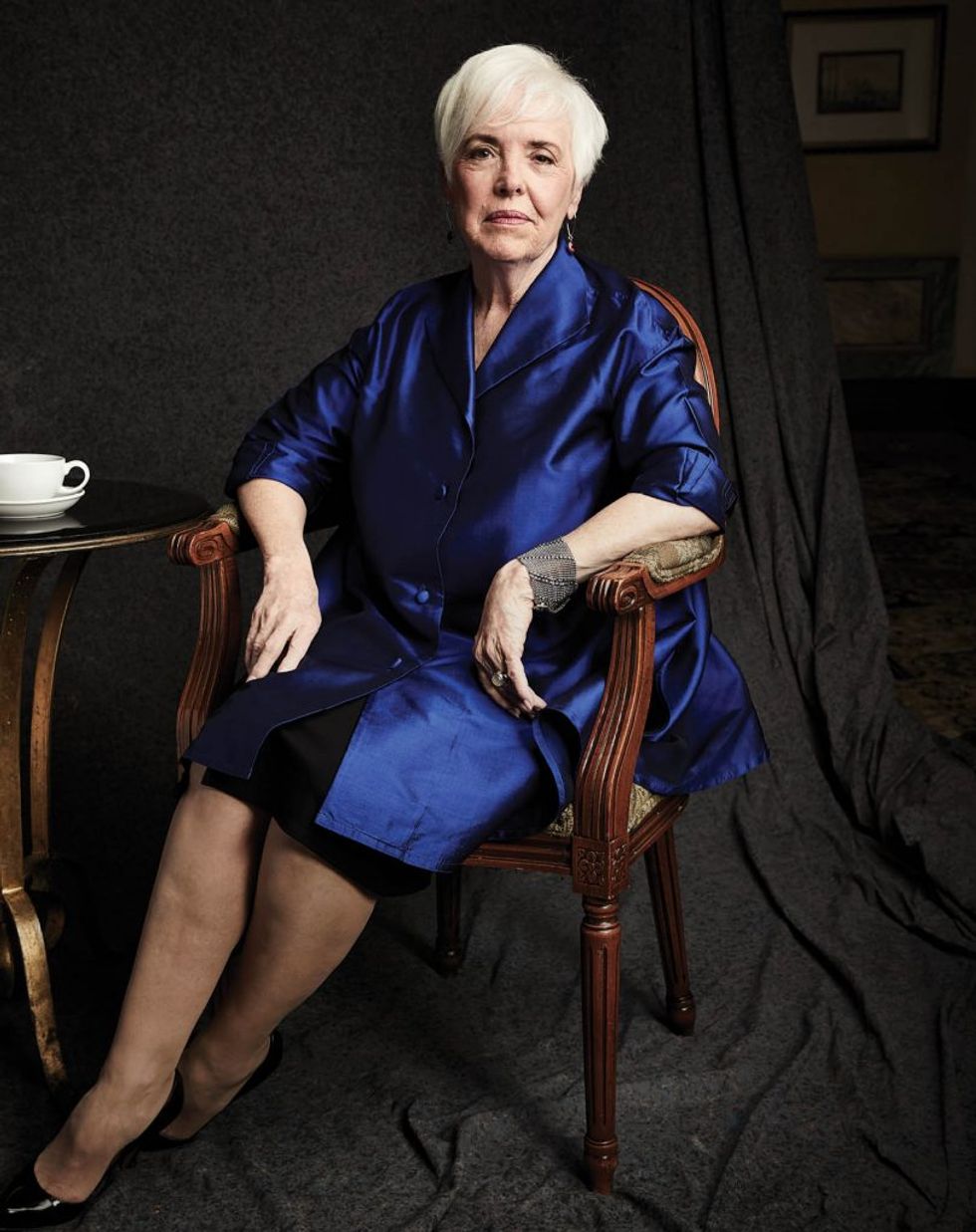 ARCHITECTURAL VISION
Leader Patricia Oliver
It's been nearly a decade since Patricia Oliver, now 70, was appointed dean of UH's Gerald D. Hines College of Architecture and Design. In that time, the university has dramatically increased its enrollment and graduation rates, and been named a Tier One research school — all of which has augmented its international reputation. Oliver, a San Diego native who arrived at UH by way of the Art Center College of Design in Pasadena, Calif., and her students have traveled to world-renowned sites in Venice and Berlin, sometimes accompanied by Gerald D. Hines himself. But she considers Houston their laboratory. "The problems our students and faculty seek to solve here are transmutable to cities around the globe."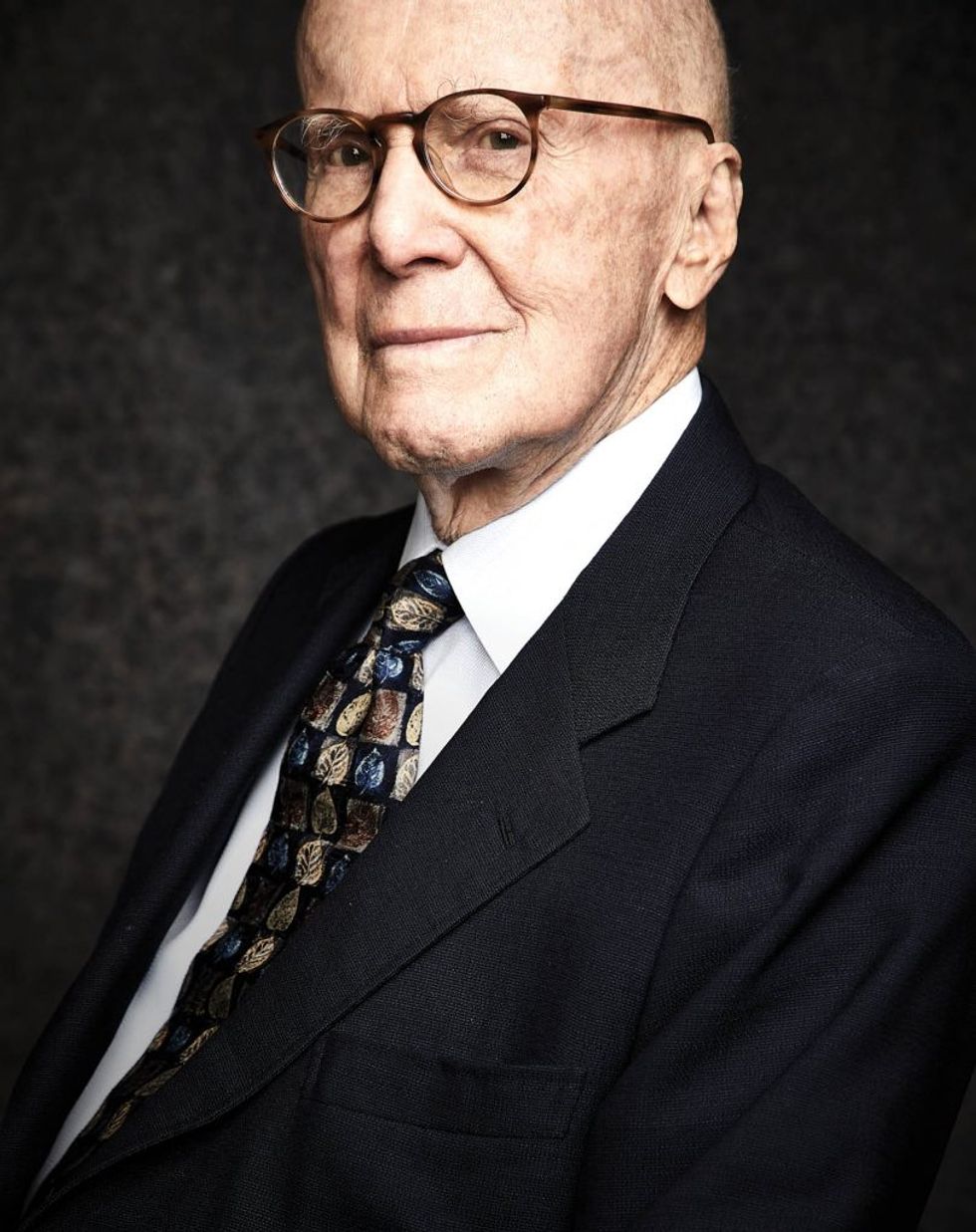 ARCHITECTURAL VISION
Legend Gerald D. Hines
His real estate investment firm, with 1,295 properties in 24 countries, manages $111 billion in assets. Despite that impressive math, Gerald D. Hines — whose credits include Houston's Galleria, New York's Lipstick Building and beyond — still views his life's work as art. He's a champion of architecture, responsible for bringing visionaries like Philip Johnson (Pennzoil Place) and I.M. Pei (JPMorgan Chase Tower) to Houston. And he's invested in the future of Houston's cityscape, donating millions to UH, whose architecture and design school is named after him. Hines, 92, last year gifted additional funds to support the college's new media-technology lab. "This facility," he says, "will help to better prepare a new generation of leaders."
With gracious support by CultureMap, Hotel Granduca and Lamborghini Houston
Photos by Steven Visneau
Shot on location at Hotel Granduca
Special thanks to Kathy Rucker, Edward Sanchez of Arched Beauty, and Charlinie Ragoonanan for Estilo Salon for hair and makeup support; to Todd Ramos for styling support; and to HSPVA for the use of its set pieces. Connor Walsh wears a Zegna suit from M Penner, and Lauren Anderson wears a Chloe Dao dress and Bulgari jewelry from Zadok Jewelers.
Art+Culture