New Public Golf Course with Restaurant, Patio to Debut in Fifth Ward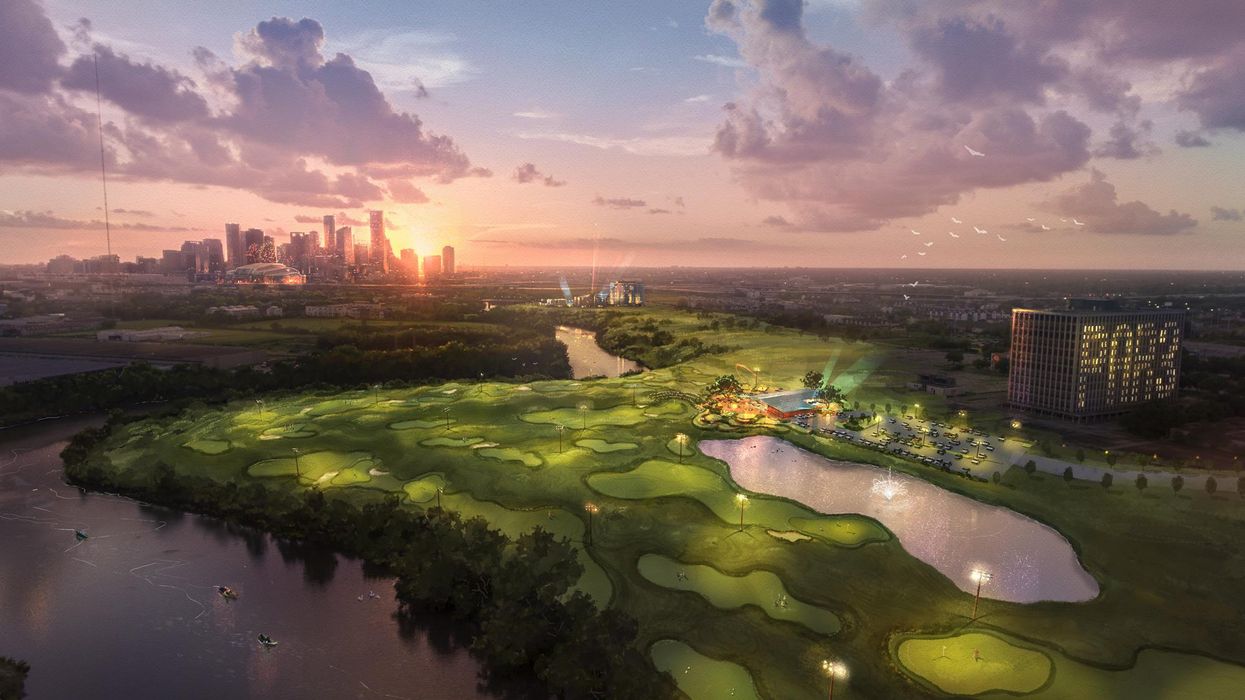 Houston's Fifth Ward will soon be home to a nine-hole, par-three golf course and an accompanying family-friendly restaurant and patio bar that will provide residents of the historic neighborhood with some much-needed outdoor recreational space in addition to expanded employment opportunities.
---
Construction started in May on the new golf course, dubbed East River 9, and from-scratch kitchen concept Riverhouse Houston, both of which are being developed by Houston-based firm Midway for its 150-acre East River project along Buffalo Bayou. Midway plans on officially opening the exciting community-oriented project, which is working with entities like Fifth Ward's Phillis Wheatley High School to ensure it creates an inclusive environment for members of the community, early next year.
"Our objective is to create an inviting and recreational environment for the local community as well as all Houstonians," said Clayton Freels, founding partner of the concepts, in a statement. "East River 9 will grow the game by filling a void in the market between the driving range and the full 18-hole experience. It also brings a fun, community-oriented activation that will welcome neighboring residents to a site that has been closed to the public for over 75 years."
When it opens, East River 9 will be the only public, nine-hole, par-three golf course inside the Loop. Its holes range from 80 to 150 yards, and it will also be home to a 300-yard driving range sporting a skyline view, plus a 12,000 square-foot social putting green and a well stocked pro shop.
Charitable foundation PGA REACH will also be working with the new golf course to find ways to use the facility to make a positive impact on the lives of local youths, active and retired members of the military, and other individuals who call the neighborhood home.
Meanwhile, the development's Riverhouse Houston restaurant will serve both food and beverages — expect a well rounded bar, wine and spirits menu — to players and area residents alike. Made out of a repurposed industrial structure, the restaurant will tout an expansive terrace with firepits, a kids playscape and fun outdoor games, all meant to be enjoyed while soaking in the view of Buffalo Bayou and the Downtown skyline. Riverhouse Houston will be able to accommodate more than 1,000 people and over 300 parked cars, making it a perfect setting for corporate, social and charity events.
Construction on the golf course and accompanying restaurant, jointly executed by firms including Smelek Design, VM Golf, Sterling Golf and MaRS, commenced in May of this year. The entire facility is on track to open by the first quarter of 2022.
People + Places