Art Openings, Breakfast Pop-Up and More: Eight Great Things to Do This Weekend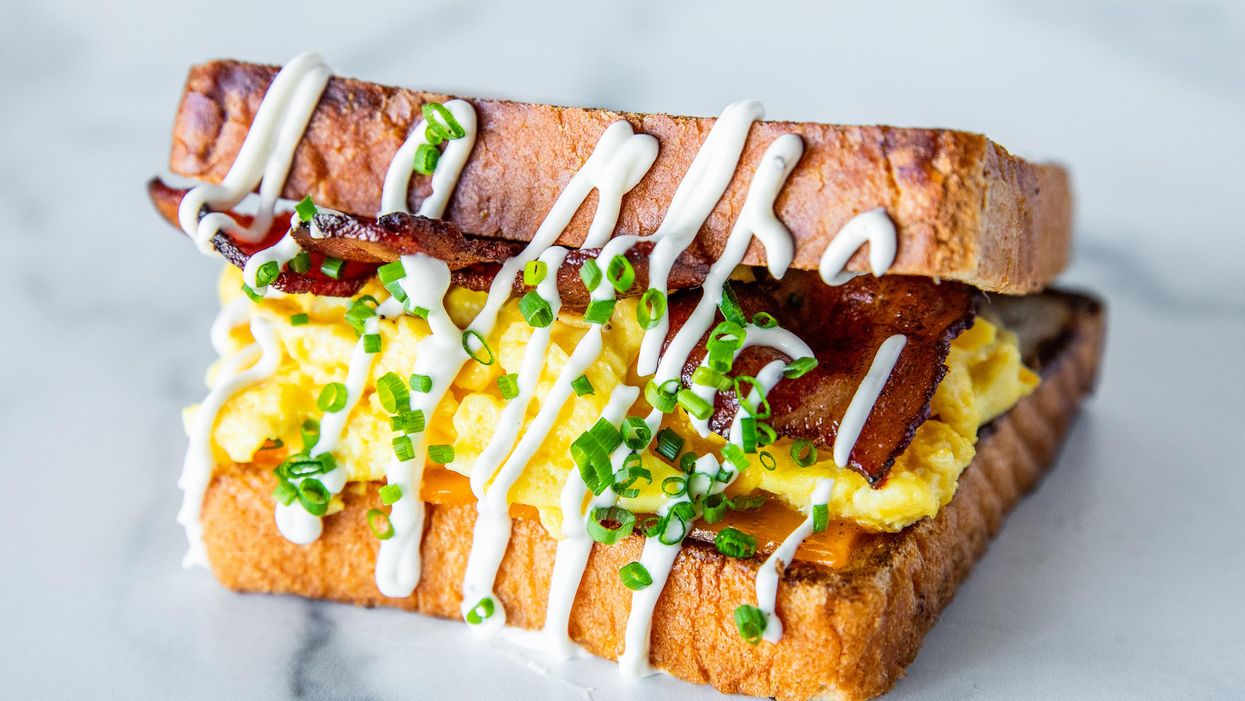 CALLING ALL CULTURE vultures! From art shows to film fests and live music, there are tons of fun and safe ways to soak up H-Town's scene this weekend. (And as always, plenty of food, too.)
HIT A NATIVE HOUSTONIAN'S NEW ART SHOW Houston-born, New York-based artist Ricardo Osmondo Francis opens his exhibit 2020 on Thursday, with a Zoom reception at 5pm. The show, which is up at the Community Artists' Collective through March 27, is a look back on a year defined by a pandemic and Black Lives Matter. The series of paintings and drawings pulls inspiration from the Roman writer Ovid and his collection of myths The Metamorphoses, and reflects strong emotions and social commentary. Free.
---
CATCH SUNDANCE FILM FEST — IN EADO! The Sundance Film Festival is expanding beyond its home in Park City, Utah, to satellite locations across the country. In partnership with the Houston Cinema Arts Society, the nearly weeklong festival starts on Thursday and runs through Feb. 2. Six world premieres will each be preceded by a pre-show reel highlighting some of the best short films from local Houston voices, all projected onto a 40-by-80 structure made of shipping containers at the new Moonstruck Drive-In Cinema at East River. $30 per car.

DIVE INTO NEW WINES Discover different Bichot wines from Burgundy, France, free of charge at Max's Wine Dive, this Thursday beginning at 6pm. Brand rep Robert Gilroy will be on hand to pour tastings of Cremant de Rose, Aligote, Macon-Village, VV Pinot Noir and Macon-Villages; appetizers are half-off for guests in attendance. Make a reservation by calling 713-880-8737.
VIEW A WORLD-CLASS ART SHOW IN AN OLD FOREVER 21 Opening on Friday, Collect It For The Culture IIIis a group show featuring works by 40 stellar Houston artists — and an initiative to educate Houstonians on how to buy art and support the city's scene for the long haul. This year, Collect It is on display in the former Forever 21 in Downtown, having grown immensely since its creation in 2018 by Black Buddha Creative Agency founding director India Lovejoy and artist Robert Hodge. Limited tickets available; masks required.

ENJOY LIVE MUSIC — SAFELY! As part of its new Safe Sounds Music Series, The Rustic in Downtown hosts dinner and a show featuring Grady Spencer & The Work and Blue Water Highway on Friday. Enjoy farm-fresh food and roots-rock music from socially distanced tables. Tickets are required, and start at $15.
DON'T MISS A SAVORY BREAKFAST POP-UPSticky's Chicken has announced a special breakfast pop-up on Saturdays at its Sawyer Yards storefront. The concept launches on Jan. 30 at 10am, and will run until 2pm — or until they're out of food, which is quite likely to be before then. There will be four takes on an egg sandwich, all on maple-butter-Texas toast. There's the classics — bacon-egg-and-cheese, sausage-egg-and-cheese — plus a grilled-onion-ham-egg-and-cheese and, for the veggie lovers, a tomato-spinach-egg-and-cheese. Wash 'em all down with specialty drinks from Greenway Coffee.

LEARN HOW TO BAKE WITH BEER On Saturday evening, the Houston Arboretum hosts a virtual cooking class in partnership with Saint Arnold Brewing. The class, which will last an hour and a half, will feature two recipes: beer bread and cheddar-apple-beer soup. The class is reserved for those 21+, and participants can pick up all the ingredients they'll need at the Nature Center building on Friday and Saturday between 9am and 4pm. Tickets are $20 for members, and $35 for non-members.
SHOP LOCAL ARTISTS AND DRINKS Take in live music, drinks and local artists' work at Axelrad's Creatives Market on Sunday. Beginning at noon, browse art, jewelry and designer wares while snacking on Planet Churros and sipping drink specials.
Art + Entertainment