Award-Winning Julep Raises the Bar with New Food Menu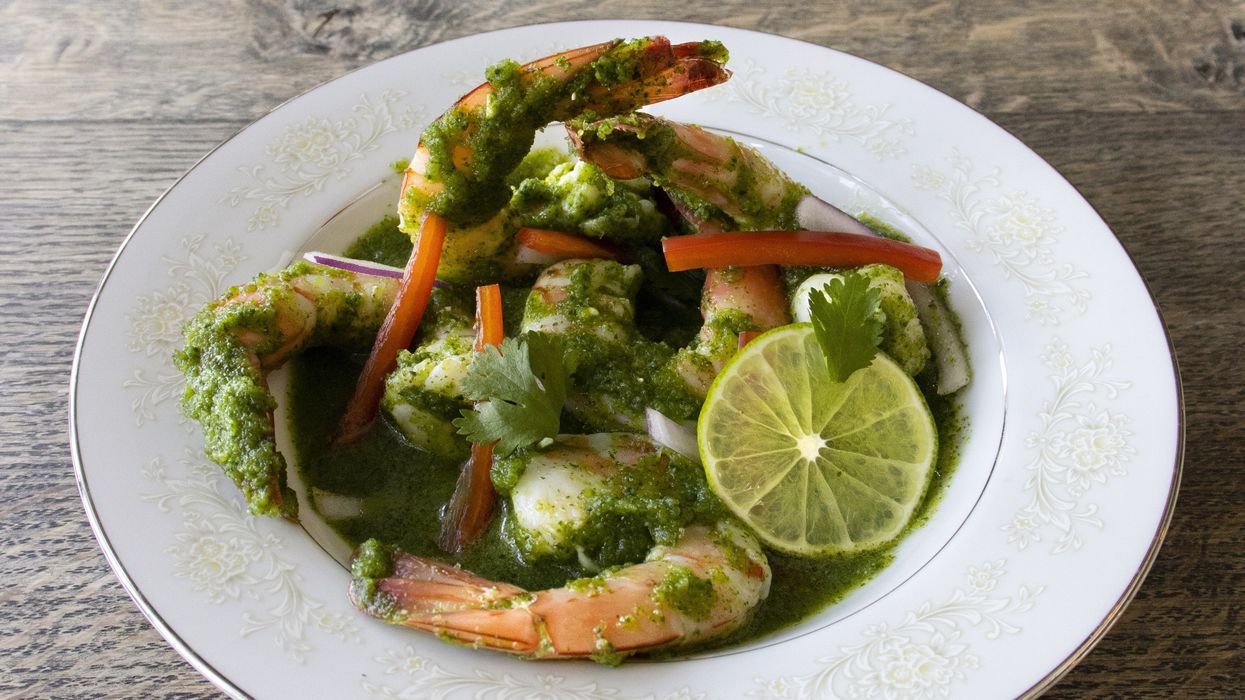 SEASONAL AND CLASSIC cocktails at Alba Huerta's Julep are always a hit — but this week, come hungry for its most ambitious food menu yet. Boasting items like warm, puffy biscuits with fig jam and tomato-bacon jam, Cajun queso blanco with lobster, and aguachile shrimp, you'll want to try every dish.
---
Chef Calvin Miller grew up in Houston and says he tried to create the new menu reflective of the many cultures and cuisines that make Houston unique. "I grew up eating all different styles of cooking and I wanted to bring that amalgamation to the menu at Julep," says Miller.
Miller joined Julep late last year after cooking in kitchens including Coltivare, Georgia James, and Cru Food and Wine Bar, as well as managing the kitchen at Petit Café, Edison and Patton. According to the chef, some of Julep's newest hits have been pulled pork sliders, tuna tartare, and the shawarma-spiced beef carpaccio. "Also popular are the collard rolls stuffed with dirty rice inspired by Polish cabbage rolls," says Miller.
When ready to roll up your sleeves for a rib-sticking dinner, consider the Maque Choux with Adouille sausage, corn and veggies or the Short Rib braised in Dr. Pepper with butternut squash risotto. Naturally, the juicy Julep burger is a draw with cheddar, hatch chile relish, charred red onion and chipotle mayo. Large plates range from $12-$36.
Clever new spring cocktails also reflect Houston's various cultural influences. Think Honey Melo Sour with honeydew-infused Pisco, lemon and lime; Foxglove Collins with rum and blueberry cordial, and Ghost Bat with mezcal, blanco tequila, guava and dill. Of course, wine and craft beer are always on the menu. Happy hour is weekdays from 4-5:30pm.
Fans of the classic julep cocktail will be clamoring for Julep's mint version, or its high-octane Prescription Julep come Derby Day!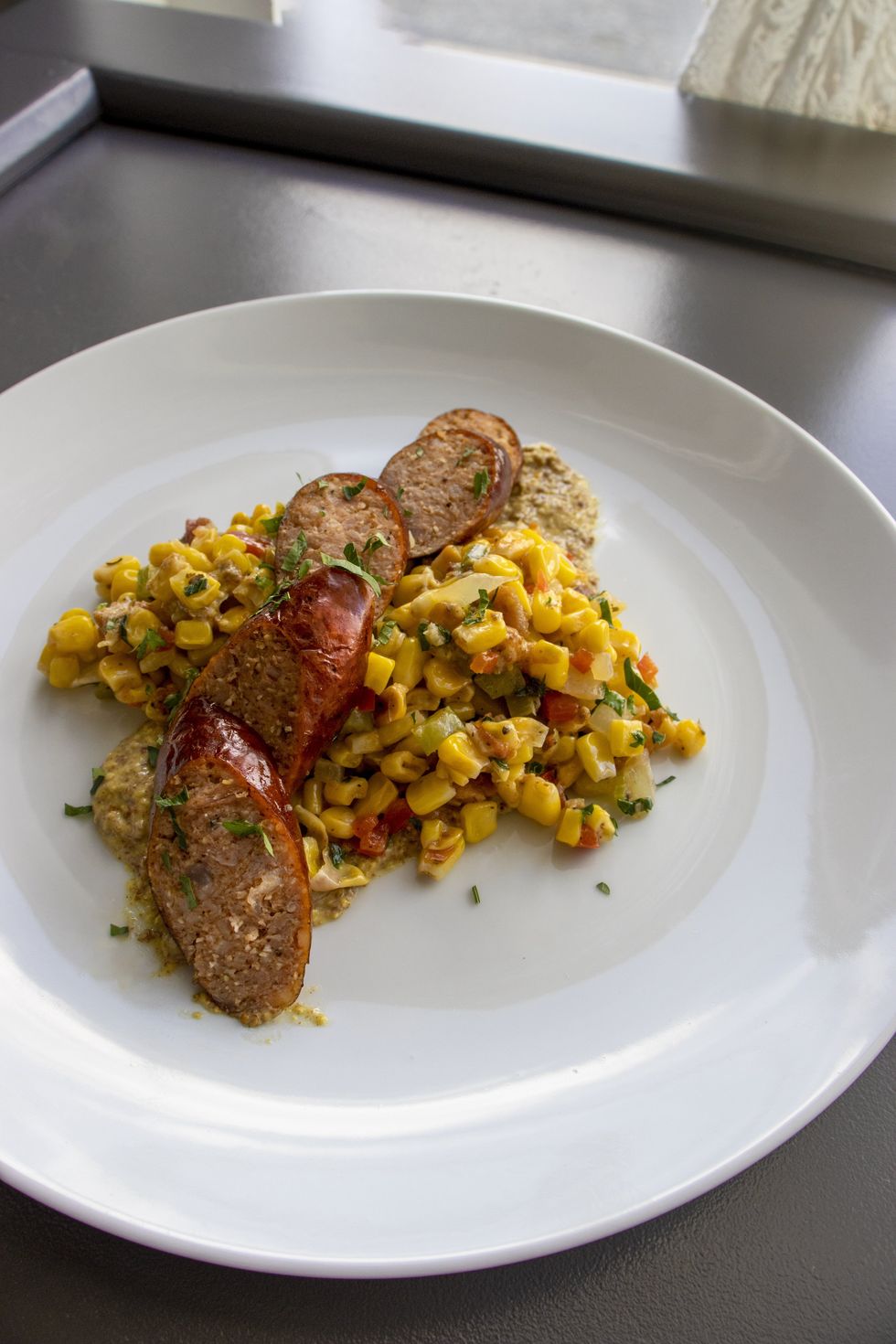 Maque chow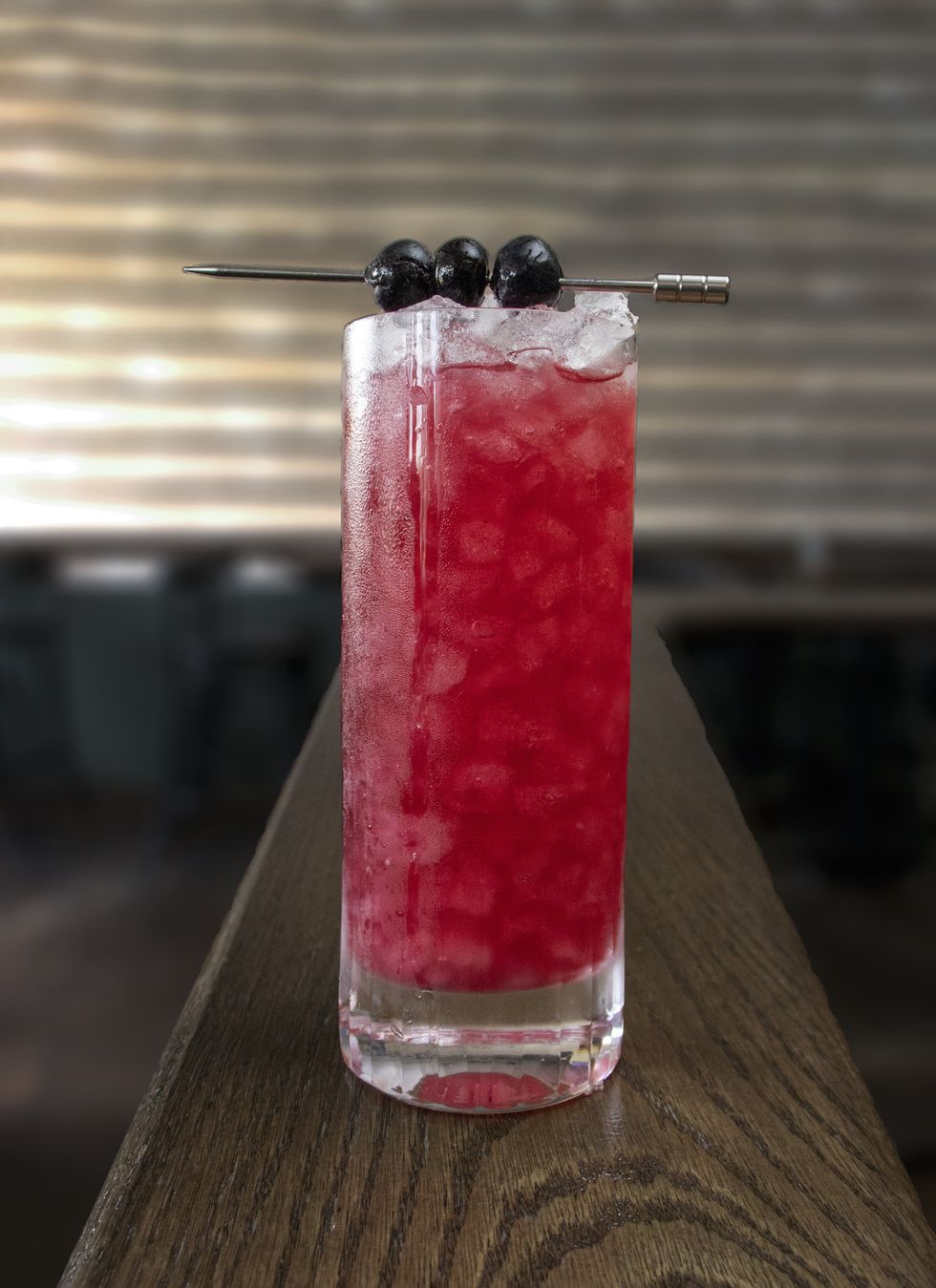 Foxglove Collins
Food