Julep's New Migrant Ingredient-Focused Summer Cocktail Menu Debuts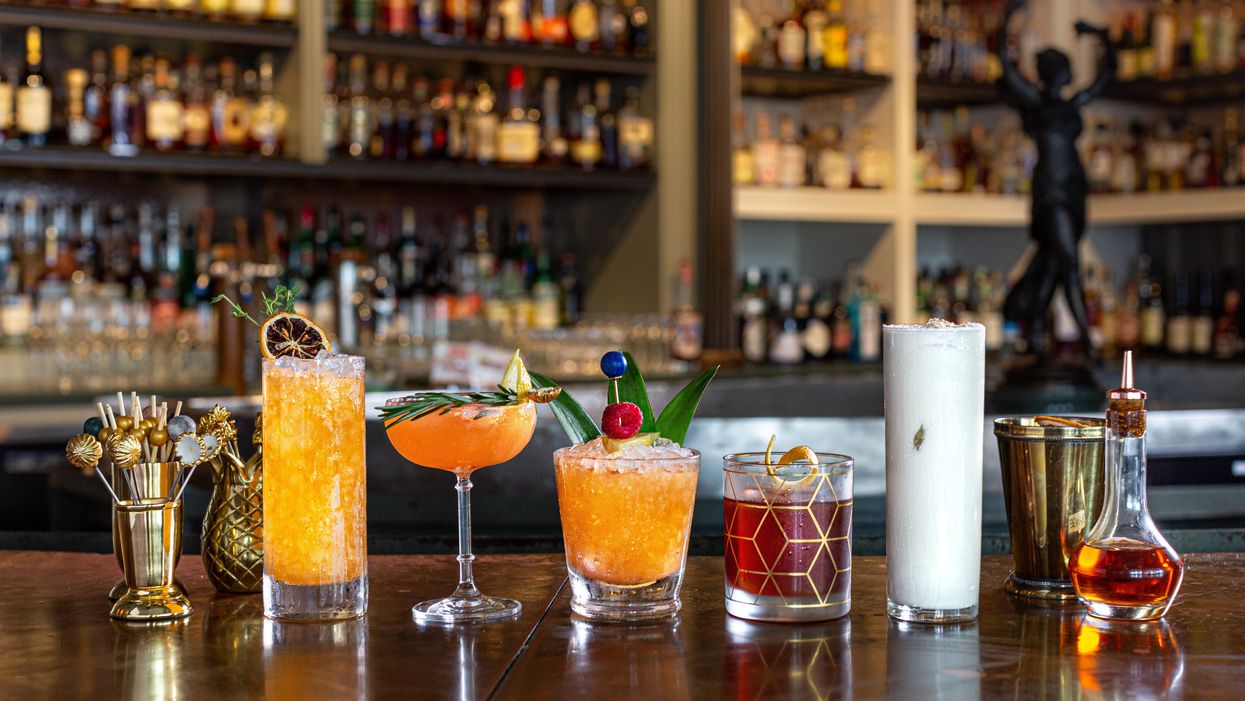 Alba Huerta's Washington Ave staple Julep launches its first post-pandemic original menu today, and just like the selection of carefully curated cocktails in Huerta's hit book, Julep: Southern Cocktails Rediscovered, each of the drink denizens on the refreshing new menu has a story to tell.
---
For her new menu, which consists of eight new cocktails, Huerta focused on the global impact of migrant ingredients, a focus inspired by the difficulty she faced last year with sourcing ingredients from other countries due to disruptions in the global supply chain caused by the pandemic.
Each of the original cocktails on the new menu, which will occupy space alongside a list of 80 classic cocktails, includes one migrant ingredient — think exotic spices like West African alligator pepper and more familiar favorites like tamarind and cardamom — that each make profound impacts on the flavor profiles of their respective drinks.
"We've existed in a world where ingredients are globally sourced," said Alba in a statement. "During the pandemic, we witnessed the breakdown of the supply chain — how quickly items arrive, what items are no longer available or less readily available, how prices have changed. Origin stories have always been important, but now the awareness of where ingredients come from and how they migrated here is crucial."
The new menu includes the Nightshade Highball, a vibrant and vegetable-forward take on a classic highball that features white port, Manzanilla sherry, Select Aperitivo, lemon, red bell pepper — the cocktail's South and Central America-native migrant ingredient — thyme and tonic. The menu also includes soon-to-be-favorites like the New Vieux, a boozy concoction made from rye whiskey, aged rum, alligator pepper vermouth, benedictine, Peychaud's bitters and mole bitters; and the Tepache Julep, featuring sous vide verdejo and pineapple, maraschino, mezcal, raspberry and tamarind.
Debuting today is also a new food menu featuring a spattering of simple snacks and larger items to compliment the drinks on the menu. Created by Houston-based chef Kate McLean, who co-hosts the restaurant industry-focused podcast "Pre-Shift with Kate and Brossa" and was formerly the executive chef at Tony's, the menu features items that are easy to snack on like oysters, a French onion dip made from caramelized onions, confit onion oil and a shallot vinaigrette, and an Akaushi beef burger — the first burger to ever grace the menu at Julep — that features French onion dip, American cheese, crystal pickles and a Magnol sesame seed bun.
Julep, located at 1919 Washington, is open Sunday through Thursday from 4pm to midnight and on Friday and Saturday from 4pm to 2am.
Food