Popular Chicken Joint's First-Ever Breakfast Pop-Up Is Sure to Sell Out
Becca Wright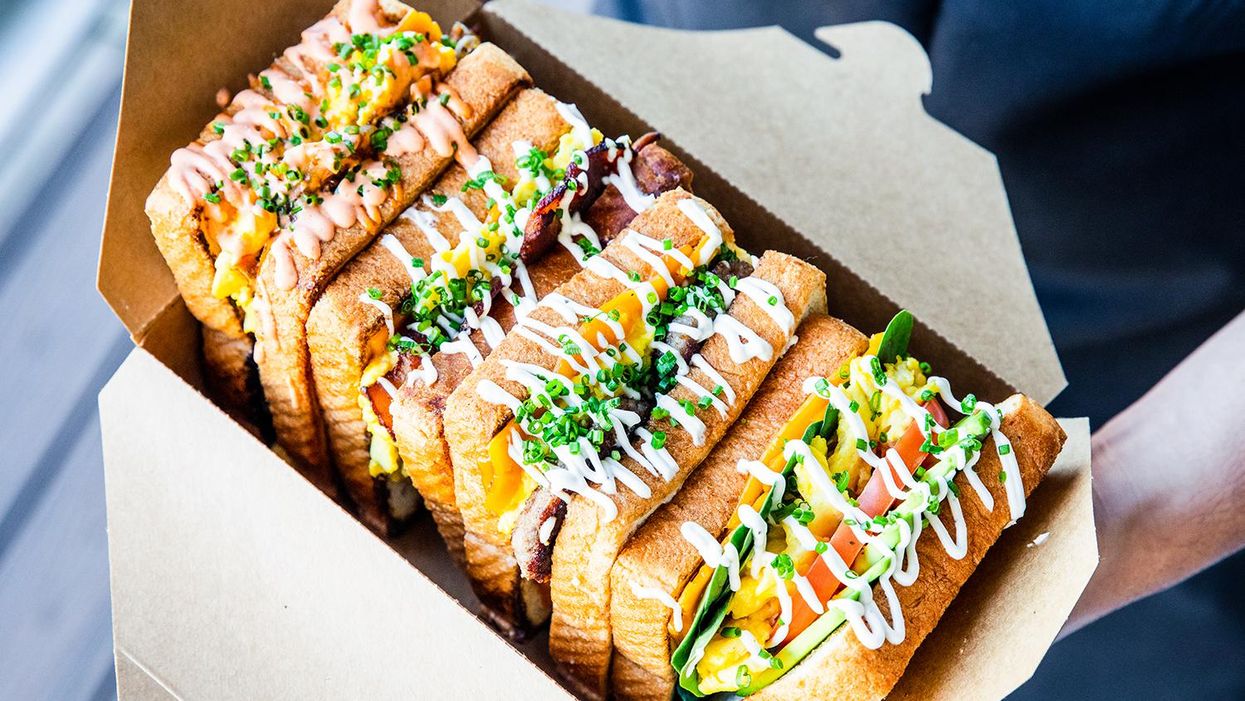 CULT-CLASSIC RESTO Sticky's Chicken has announced a special breakfast pop-up on Saturdays at its Sawyer Yards storefront. The concept launches on Jan. 30 at 10am, and will run until 2pm — or until they're out of food, which is quite likely to be before then.
---
Owned by a brother-sister duo, Sticky's Chicken started as a food truck, roaming the streets with mouthwatering wings (with signature Sticky sauce), chicken-over-rice and loaded fries. The pair opened the brick-and-mortar about a year ago, and the SCRMBLD pop-ups will be their first foray into breakfast.
There will be four takes on an egg sandwich, all on maple-butter-Texas toast. There's the classics — bacon-egg-and-cheese, sausage-egg-and-cheese — plus a grilled-onion-ham-egg-and-cheese and, for the veggie lovers, a tomato-spinach-egg-and-cheese. Wash 'em all down with specialty drinks from Greenway Coffee.