Crenshaw Fronts 'Leaders & Legends' Issue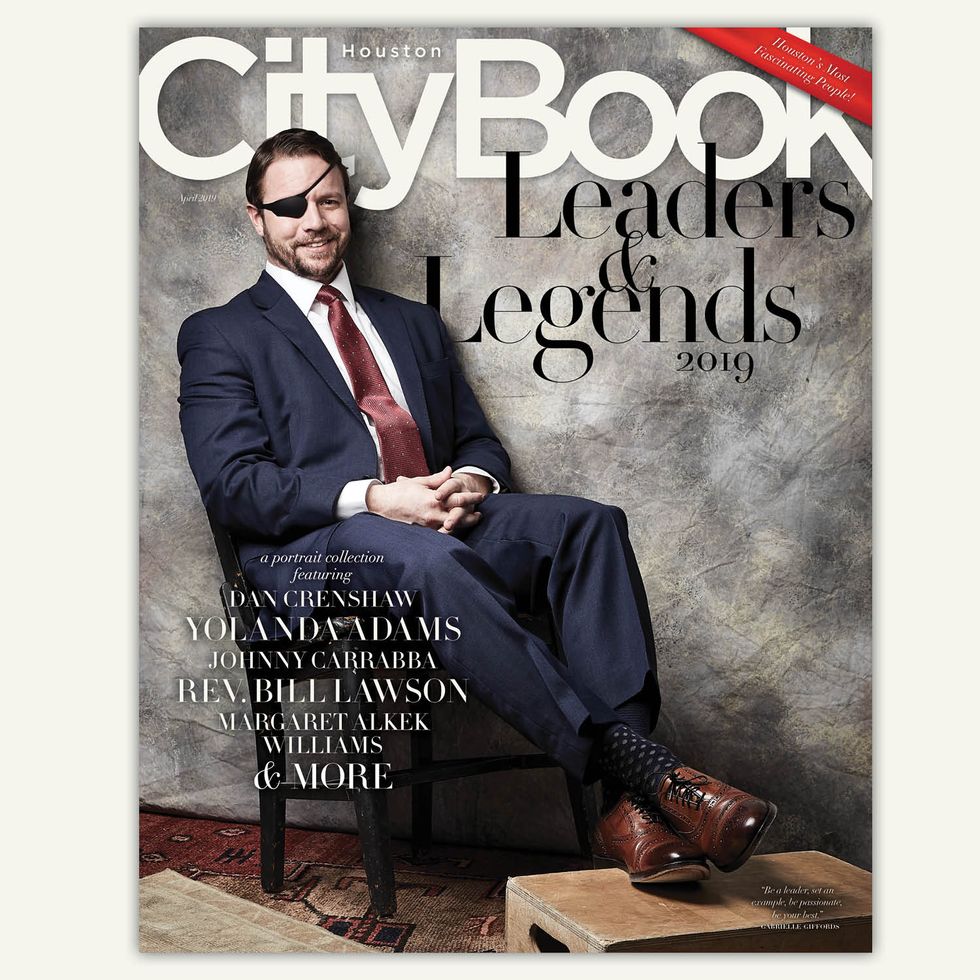 Houston CityBook's second annual "Leaders & Legends" portrait collection — featuring notables from various disciplines and walks of life including the arts, media, philanthropy and business — are highlighted in the April 2019 issue. New congressman and wounded war veteran Dan Crenshaw appears in the collection opposite legendary civil rights icon Rev. Bill Lawson, under the "Service & Sacrifice" heading, and the lawmaker also appears on the cover.
Other luminaries and personalities featured this year include gospel music superstar Yolanda Adams, fresh from her performance on the Grammys in tribute to Aretha Franklin, and top philanthropist Margaret Alkek Williams, photographed by Steve Visneau. Steve Visneau also photographed the 2018 collection, which touted the likes of mega-ballerina Lauren Anderson, society queen Lynn Wyatt, billionaire reality TV star Tilman Fertitta, and cancer researcher Jim Allison, who won the Nobel Prize since appearing in CityBook.
"Our goal with 'Leaders & Legends,' as with all of our content at CityBook, is to present a timely, compelling and diverse mix of Houstonians to our readers," says Editor-in-Chief Jeff Gremillion. "The annual photo series has quickly become one of our most important and anticipated projects, and I hope folks will find it intriguing."
All of the 2019 portraits will go online at
houstoncitybook.com
tomorrow. The April 2019 issue of
CityBook
will hit newsstands beginning Saturday.
Dispatches