Leaders & Legends 2019
BBVA Compass presents the second annual 'Leaders & Legends' portrait collection, sponsored by Deutsch Fine Jewelry. Find Houston's towering legends in business, the arts, advocacy and more — women and men whose vision and commitment helped make the city great. And meet the rising leaders of the moment, dreaming big dreams and making their own marks on the most fascinating city in America. Shot on location at 3 Greenway Plaza. 'Leaders & Legends' selections are made by 'Houston CityBook.'
Steve Visneau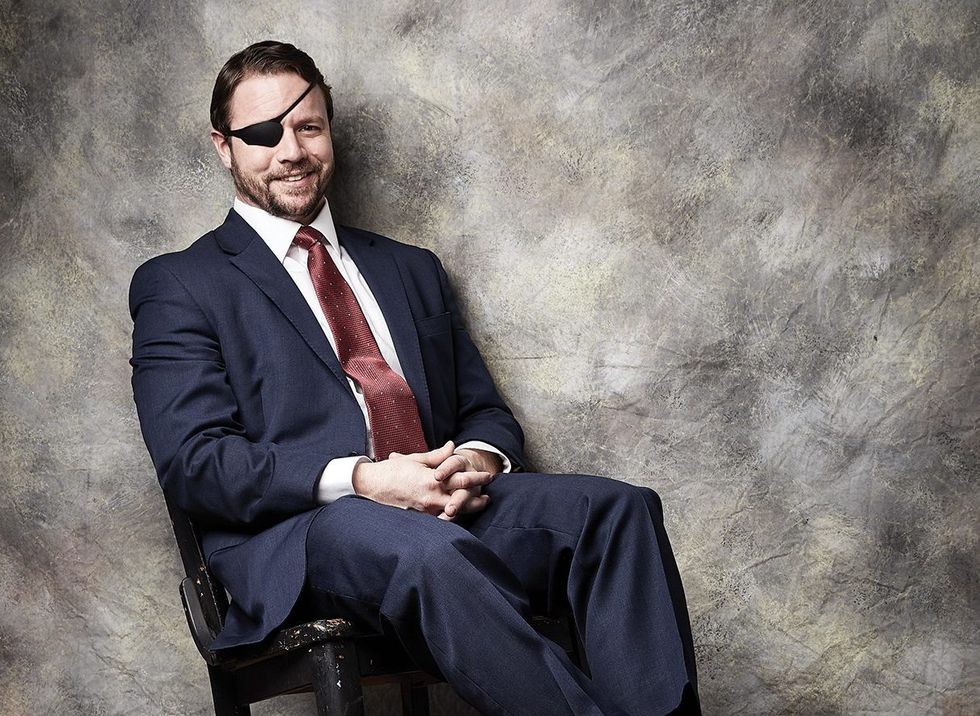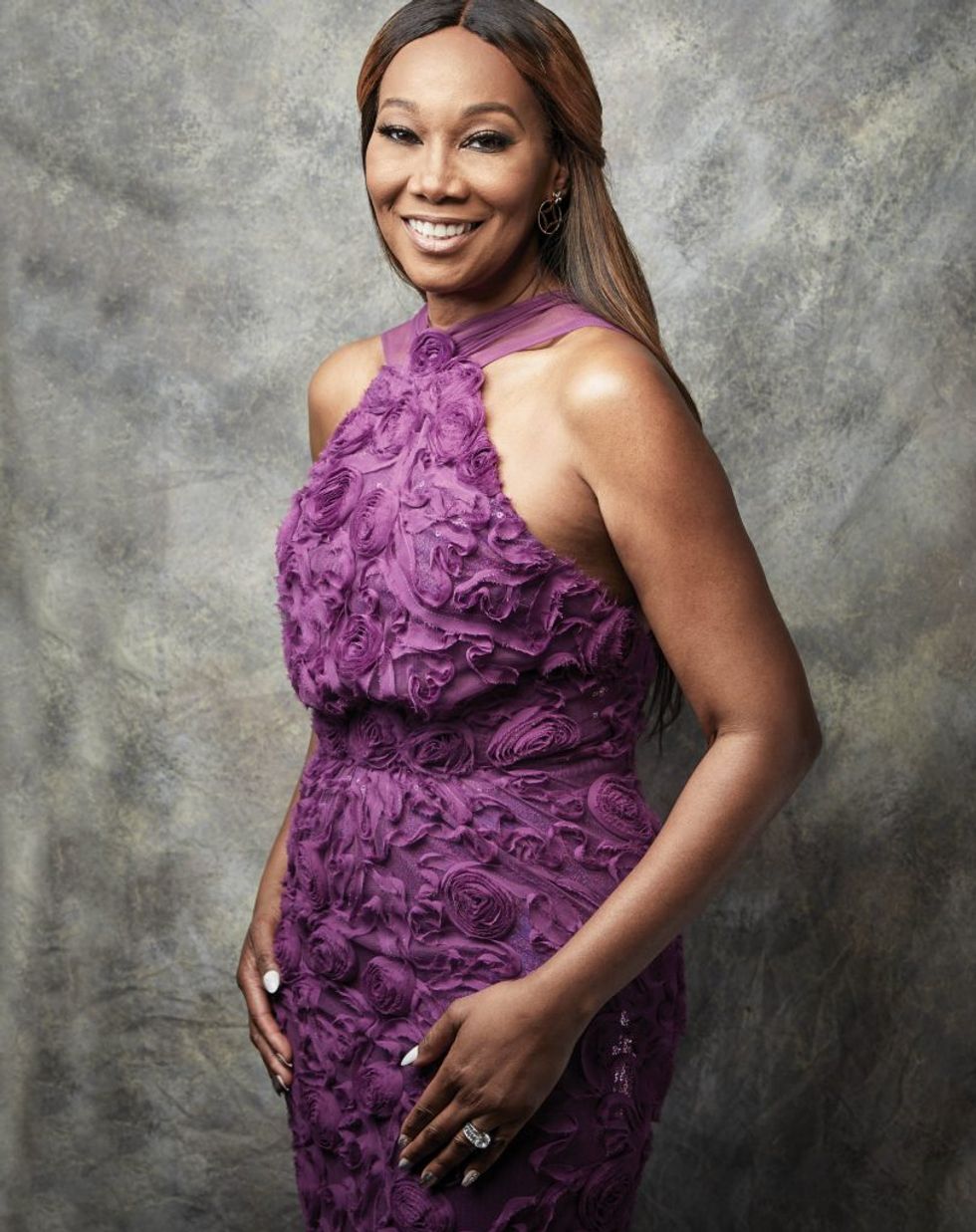 ---
THE ARTS
Legend Yolanda Adams
Gospel great Yolanda Adams, 57, wowed the nation with her tribute to Aretha Franklin at the Grammys in February, but her rafter-reaching voice has mesmerized Houstonians for years! Over the decades, the Sterling High and TSU grad has recorded dozens of albums, topped the charts and taken home five Grammys — and earned a Tony nod for her score for Spongebob the Musical. She's now working on her 14th record. "Deep in emotional bliss" is how she describes the project. She also lends support to local causes like HCC's Passion for Fashion initiative and the International Mother's Day Soirée. "It is our responsibility when we're blessed beyond our wildest dreams," she says.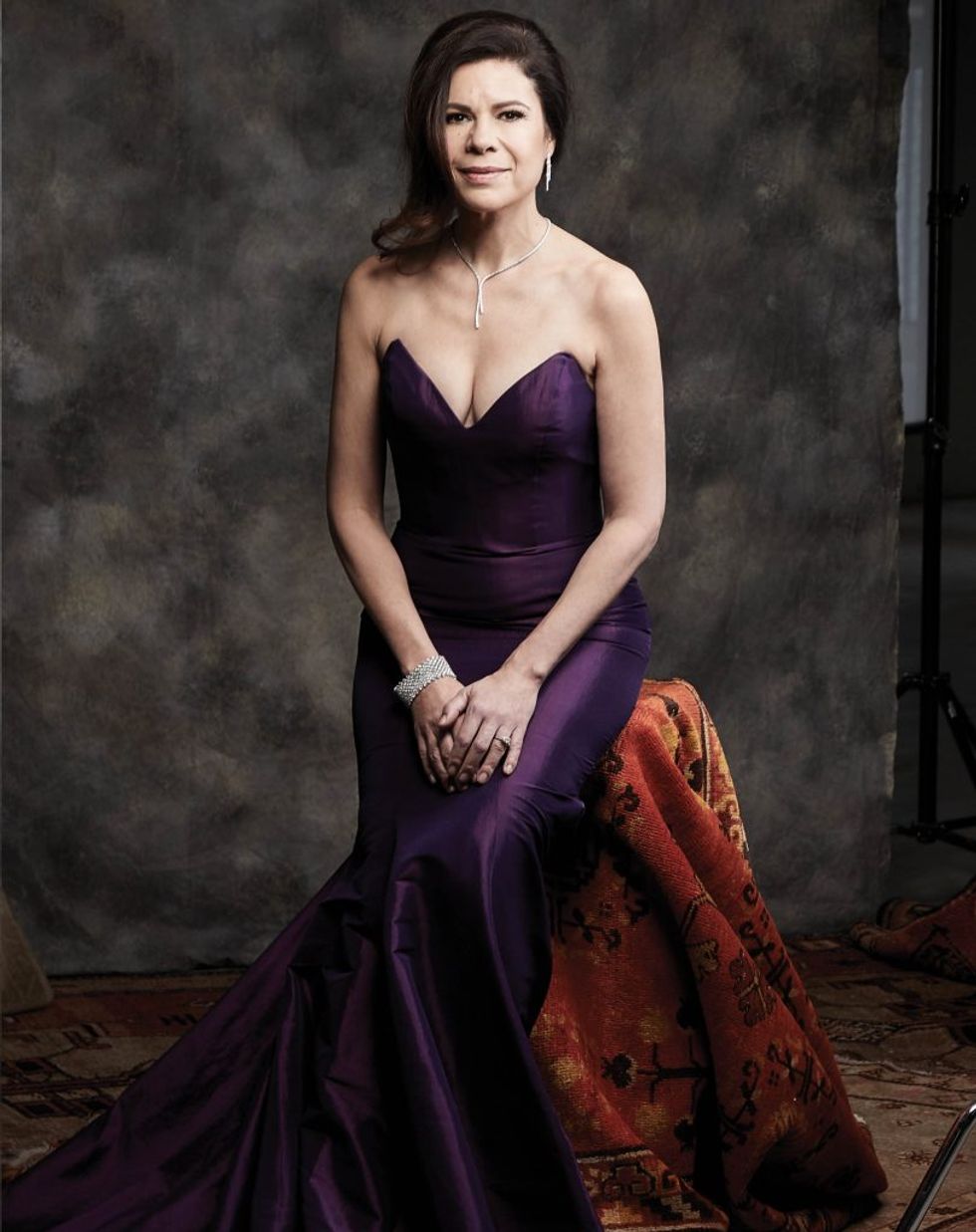 THE ARTS
Leader Ana María Martínez
Grammy-winning soprano Ana María Martínez, 48, fell in love with Houston when she moved here in the '90s to study at HGO, and the affair is still going strong. Earlier this year, she starred in the title role of HGO's Florencia en el Amazonas, among the first operas she performed with the company, in 2002. Back then, she played a supporting part, but look at her now! She notes how proud she is to have just been named HGO's first-ever artistic advisor, especially given the challenges the organization overcame following Hurricane Harvey. "HGO marvelously set the example of life goes on," she says. "One day at a time, we persevere, we are strong, we join forces to rebuild ourselves ... with renewed life and vigor."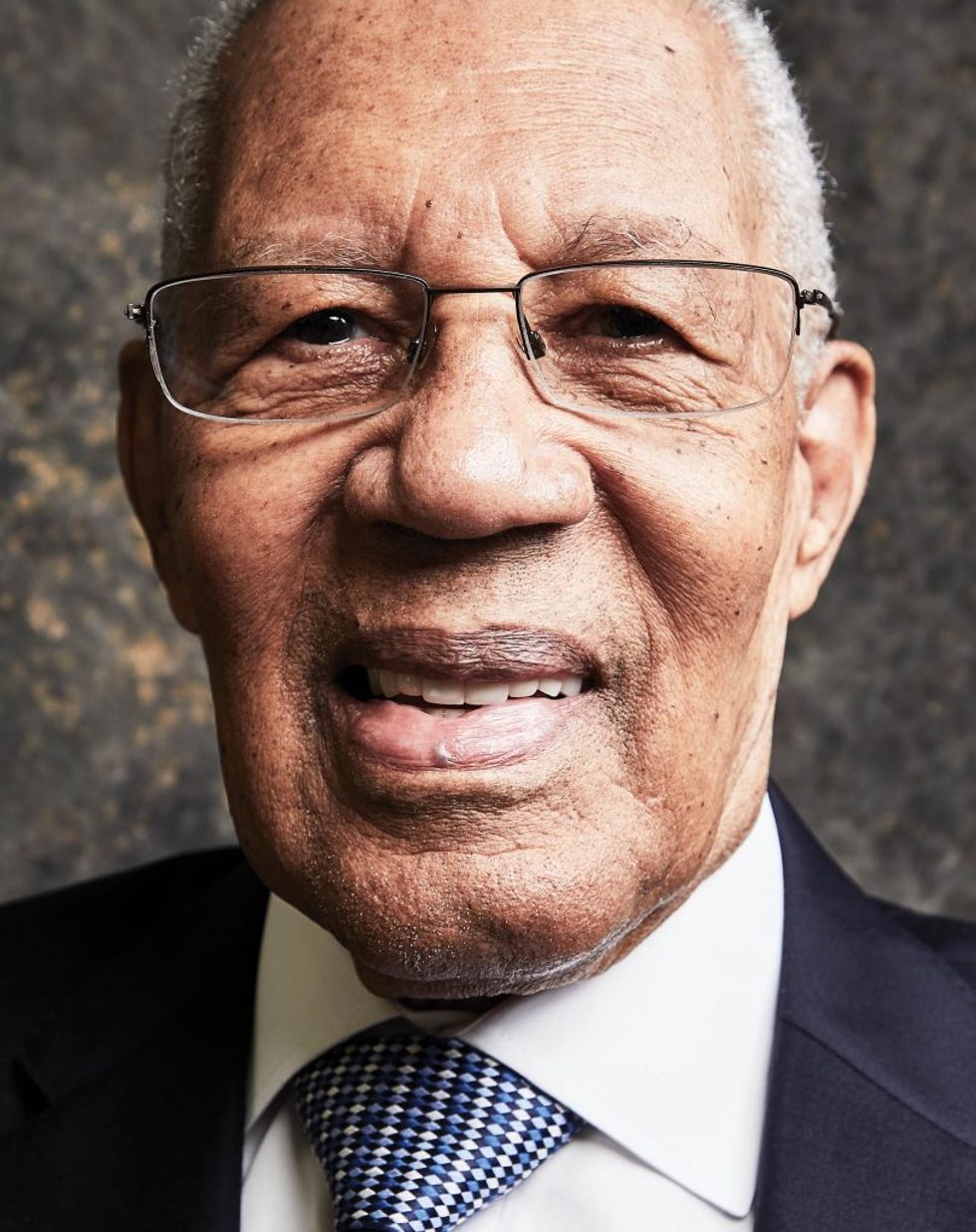 SERVICE & SACRIFICE
Legend William Lawson
Houston has produced no greater advocate for African Americans, Hispanics, women and the poor than pastor and civil rights icon Bill Lawson. He came to Houston from the Midwest in 1955 as the director of TSU's Baptist Student Union, and went on to partner with MLK and to champion desegregation. He co-founded Wheeler Avenue Baptist Church with his now late wife Audrey, and joined with Catholic and Jewish leaders to fight homelessness. At 90, Lawson remains charismatic and kind, his impact still felt at the William A. Lawson Institute for Peace and Prosperity, which provides education for kids, housing for seniors and legal counsel for those at the mercy of the system. All of which fits Lawson's admonition: "When you are up, reach down."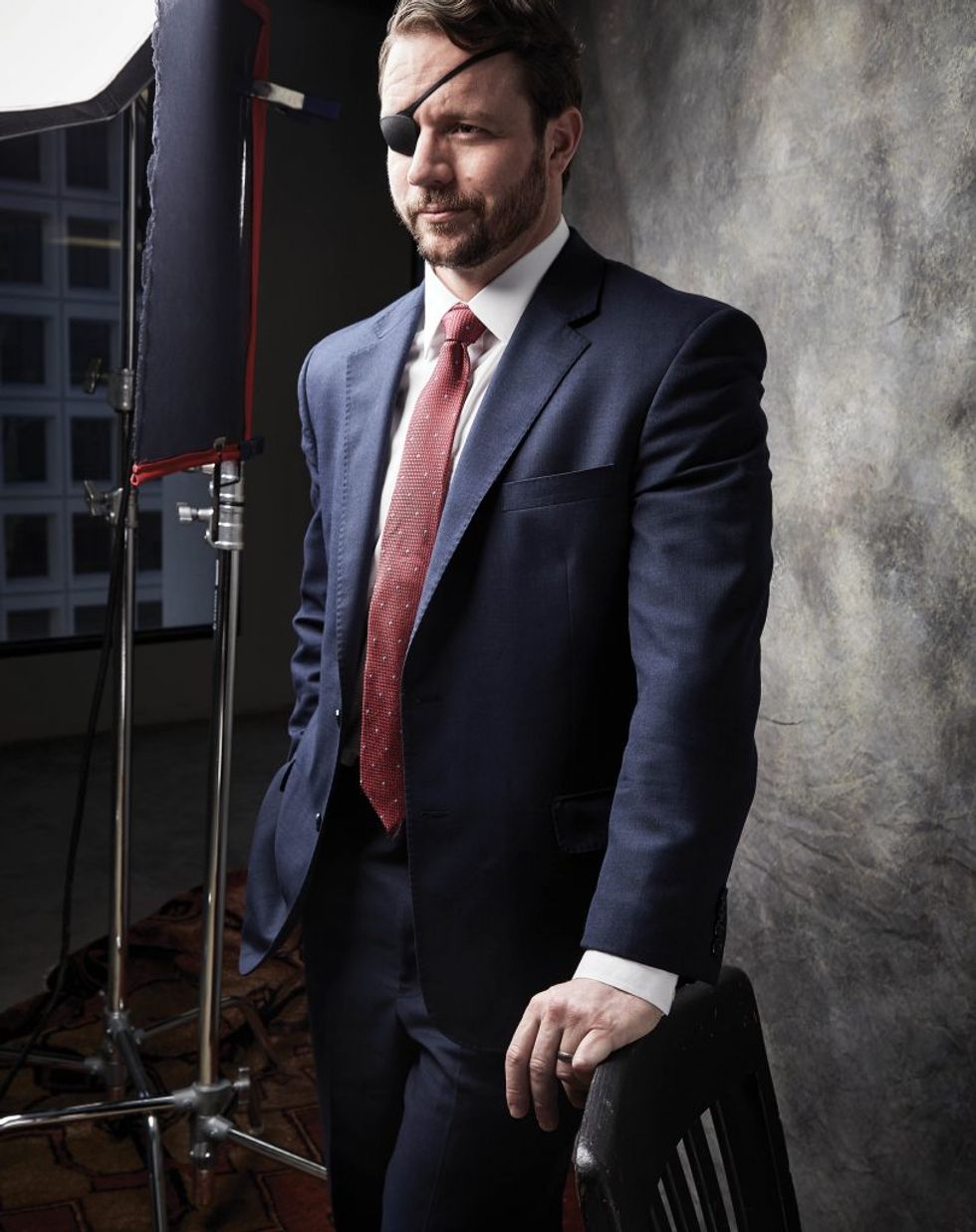 SERVICE & SACRIFICE
Leader Dan Crenshaw (also pictured at top of page)
You probably hadn't heard of newly elected congressman Dan Crenshaw, 35, a year ago. Even after the former Navy SEAL and Harvard grad won last spring's bruising GOP primaries — he was vastly outspent, and blasted for having previously criticized President Trump on foreign policy — he was little known. He soared to notoriety, and to victory in the November general, when an SNL comic mocked his war wounds, sparking a backlash. Now in office, Crenshaw's conservative stances on hot issues like border security face scrutiny, even as he's lauded across party lines for his bravery. He says he hopes to use his unique position to help improve political discourse. "If you think my idea is awful, you should say as much," he said in a Washington Post op-ed. "But there is a difference between attacking an idea and attacking the person behind that idea."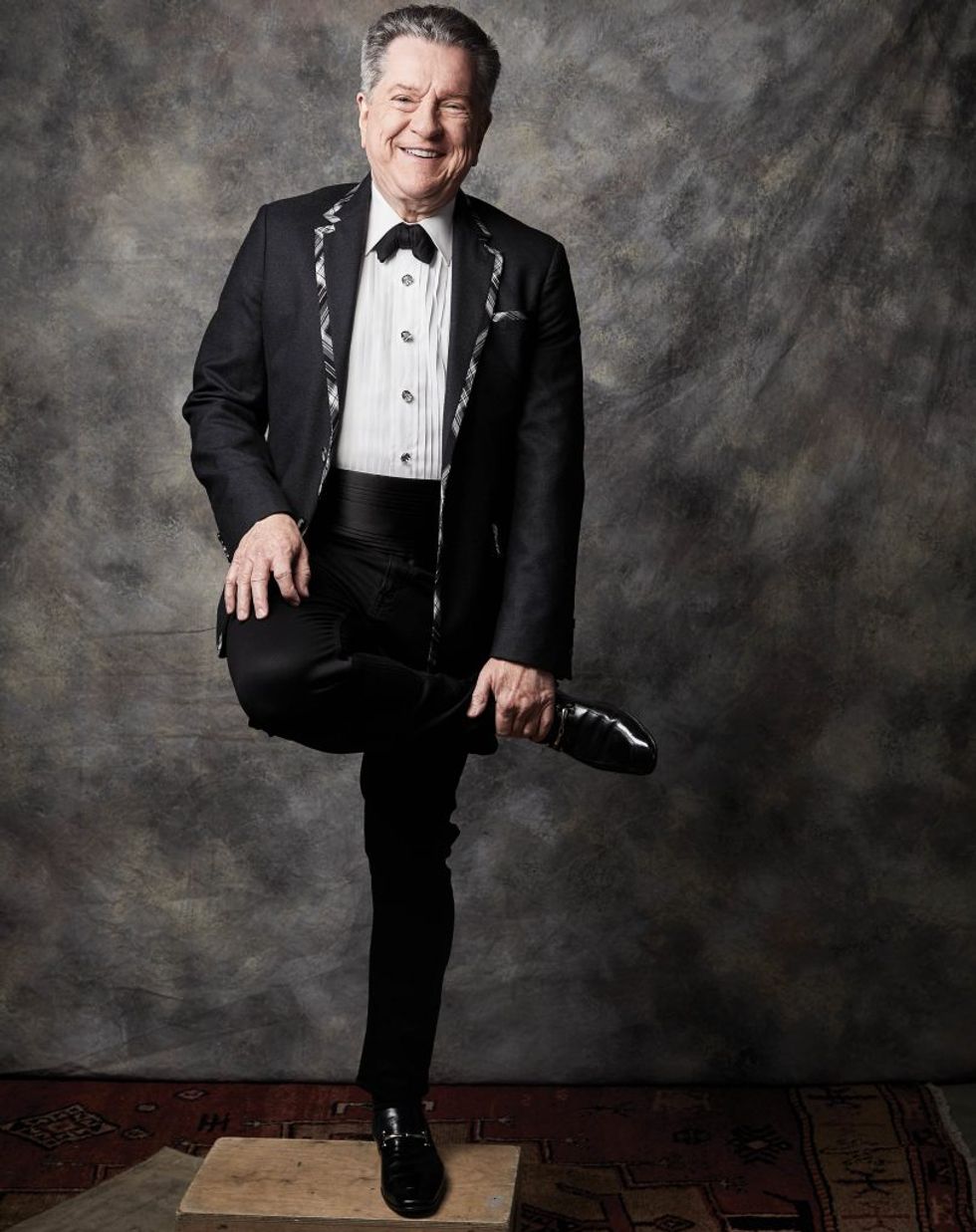 DESIGN
Legend William Stubbs
William W. Stubbs is not just one of the most revered interior designers in Houston, where his gift for mixing good taste and opulence with what The New York Times once called "rollicking, dishy spritz" have made him a go-to for River Oaks' finest forever. He's on the worldwide A-list, too. Well, the AD list — the "AD 100," Architectural Digest's list of the best designers and architects on Earth. Recent projects have taken him from London to Moscow and all over the American West, where his mastery of warmly regal style has been in high demand. He also shares his unique vision on television, as host of PBS's Emmy-nominated Moment of Luxury. How might Stubbs' talents so well translate to TV? The famed late culture critic Nicholas von Hoffman once explained it: "He has an enormously winning personality. He is optimism. He is hope."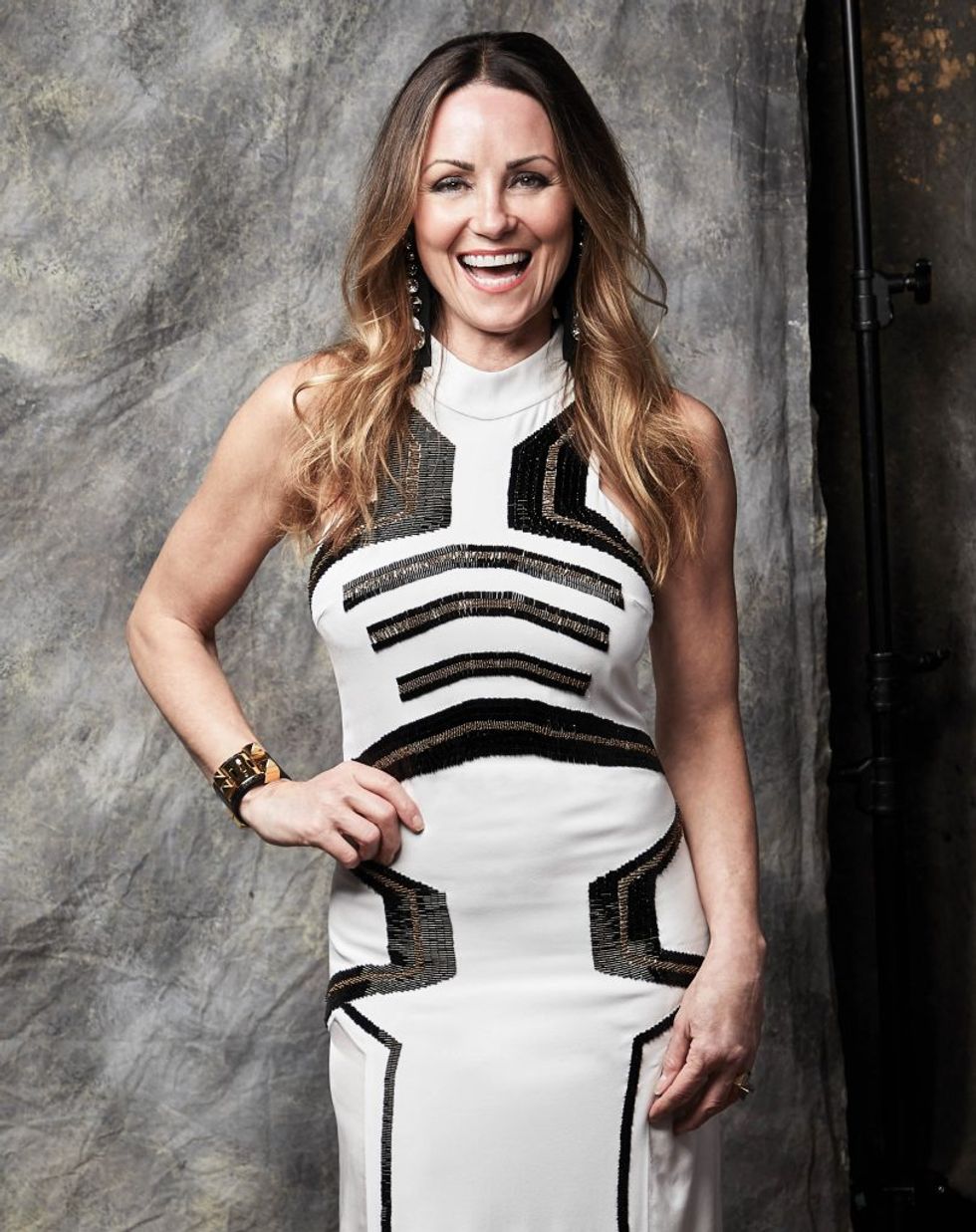 DESIGN
Leader Lucinda Loya
Interior designer Lucinda Loya might be as noted for her age-defying beauty — she can't be 55! — and her contributions to nonprofits such as CAMH and the March of Dimes as her whimsical way with décor. From the violet-lacquered walls of a library in a Memorial mansion, to the brocaded bullfighting suit in the corner of a church-turned-penthouse in Manhattan — the latter her own pied-à-terre — Loya's rooms make statements. She's been interested in design since growing up poor in Indiana, dreaming of beautiful things and "a better life out there," she says. She's now working on the H-Town home of a celeb athlete — shhh, she can't say who it is — and an 18,000-square-foot ranch near Fredericksburg. And she'll soon be featured at a Design Industries Foundation Fighting AIDS event in New York, a spectacle that marries her passion for design with giving back.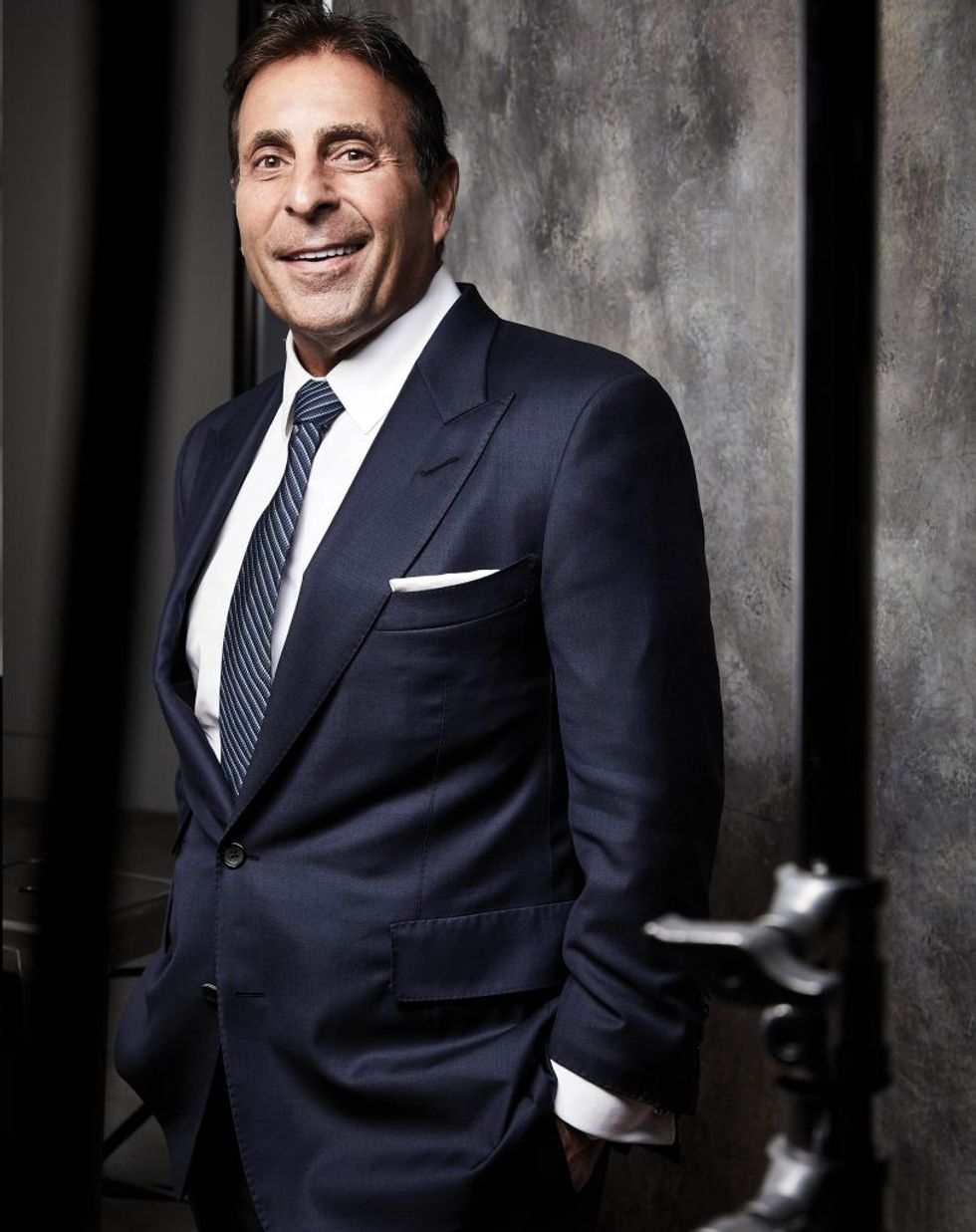 RESTAURATEURING
Legend Johnny Carrabba
Johnny Carrabba, 60, is bona fide restaurant royalty. He and his uncle Damian Mandola opened the original Carrabba's Italian Grill on Kirby Drive back in the '80s, and though they sold part of the brand to a major franchise in the '90s, they've maintained ownership of the Kirby and Voss locations. The business-savvy Carrabba, with his disarming grin, has plenty of other pots boiling in his kitchen: The cookbook author helped grow Montrose's Common Bond bakery brand into a foodie phenom, and is currently doing the same for his fast-casual Mia's Table concept, which has expanded from Kirby Drive to The Woodlands and will soon arrive in Katy and Clear Lake.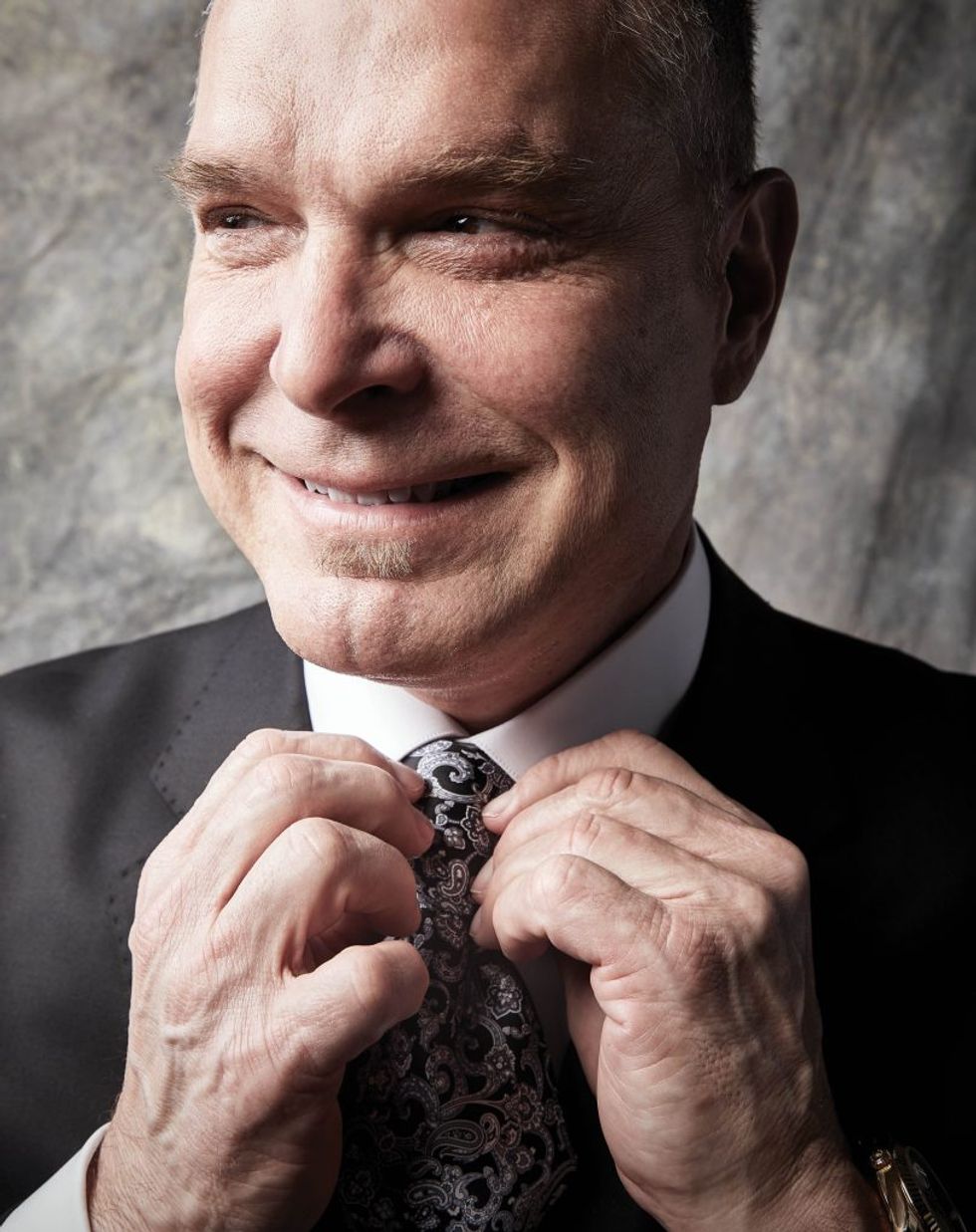 RESTAURATEURING
Leader Ronnie Killen
If chef-restaurateur Ronnie Killen needed any more help becoming a household name across Houston, his collaboration with Papa John's may have done the trick. The headline-grabbing creation of a limited-edition Killen's BBQ brisket pie for the Houston franchises of the pizza chain had many speculating that pizza may be the next cuisine to receive the Killen's treatment. The Pearland native and Le Cordon Bleu grad's eponymous empire spans barbecue, burgers and, as of 2019, Tex-Mex. His fine-dining stalwart Killen's Steakhouse has garnered national acclaim for years, and will have a sister location in The Woodlands later this year. "People are appreciating what we're doing," he says, "and all the years of hard work are paying off."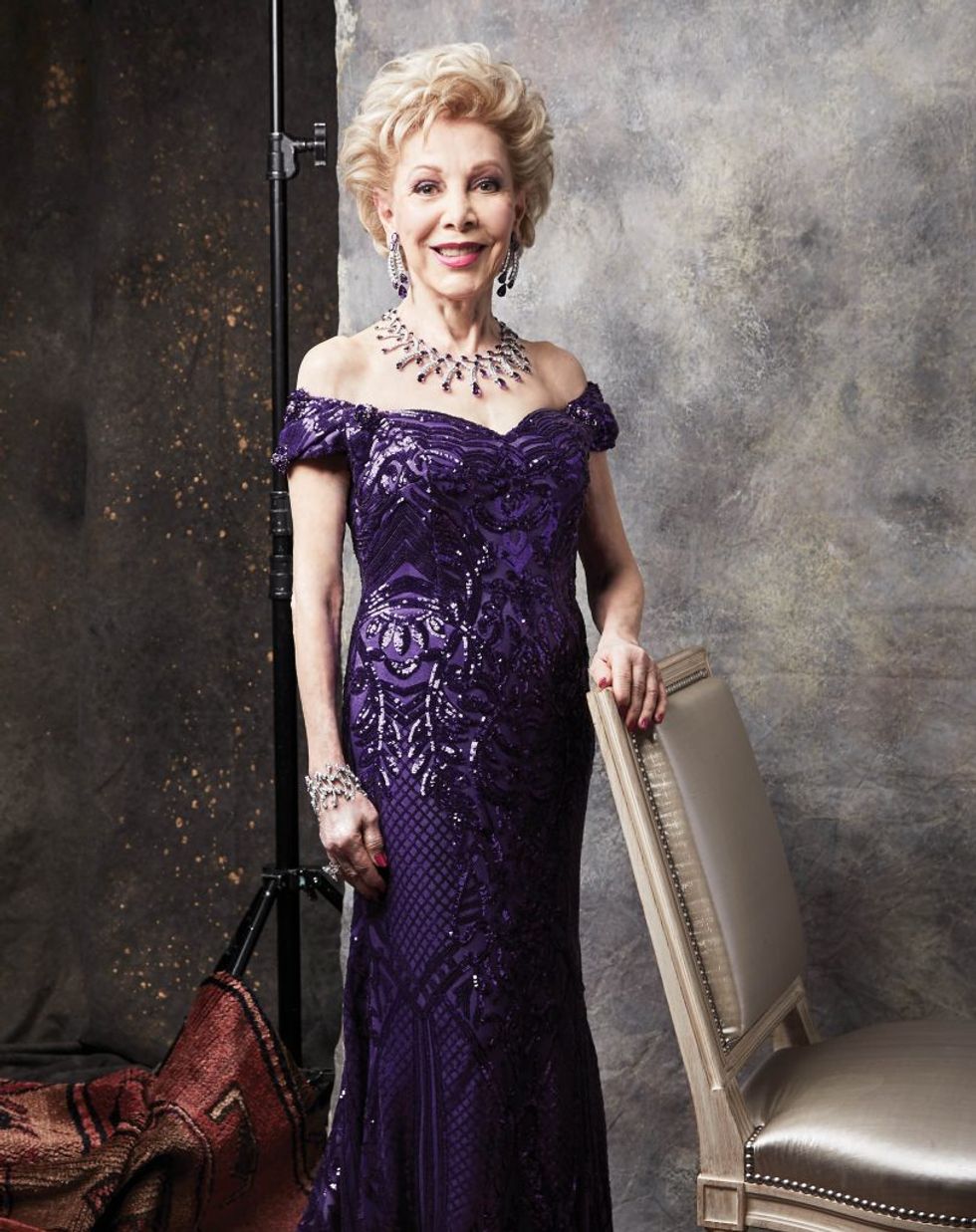 PHILANTHROPY
Legend Margaret Alkek Williams
Margaret Alkek Williams maintains a draining social calendar, and not just for her age, which, it turns out, is 83. More nights than not, she dons a glittering gown with coordinating jewels to chair, host, dine and toast — all for charity. The impact of her generosity — something she learned from her parents, whose donations helped make the Med Center the powerhouse it's become — is felt close to home and worldwide. SPA is one of many arts groups to which she's given game-changing gifts; she'll be honorary chair of its gala April 6. Soon after, UNICEF commemorates her legacy with an award that bears her name. In between, she'll entertain guests at the theater and turn up at myriad fundraisers for schools and hospitals. "It sounds like a lot," she has said. But, graciously, she insists she only plays her part.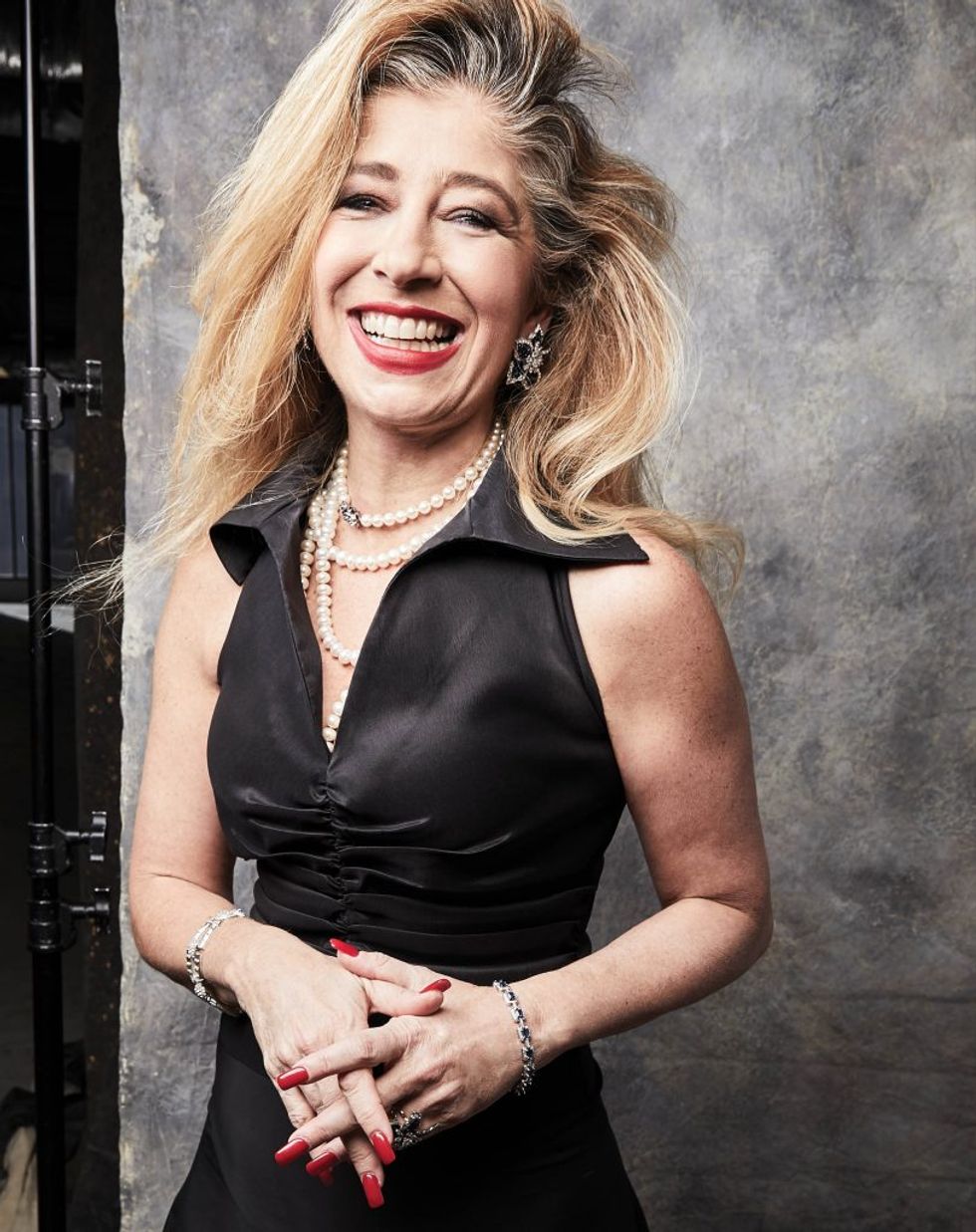 PHILANTHROPY
Leader Sofia Adrogué 
The first thing most people notice about Sofia Adrogué is her voluminous hair, which she has coiffed herself, just-so, for three decades. The second is her big voice, contagious with enthusiasm for life. The Argentina-born litigator credits her outlook and her success to her father, who brought his family to the U.S. after receiving a $5,000 grant to conduct medical research. His hard work and generous spirit inspired Adrogué to live fully and give back. She shares her knowledge through speaking engagements at her alma maters, Rice and UH, and in advisory roles with organizations like the BARC Foundation, whose annual spring Pet Walk she founded. This year's is May 4.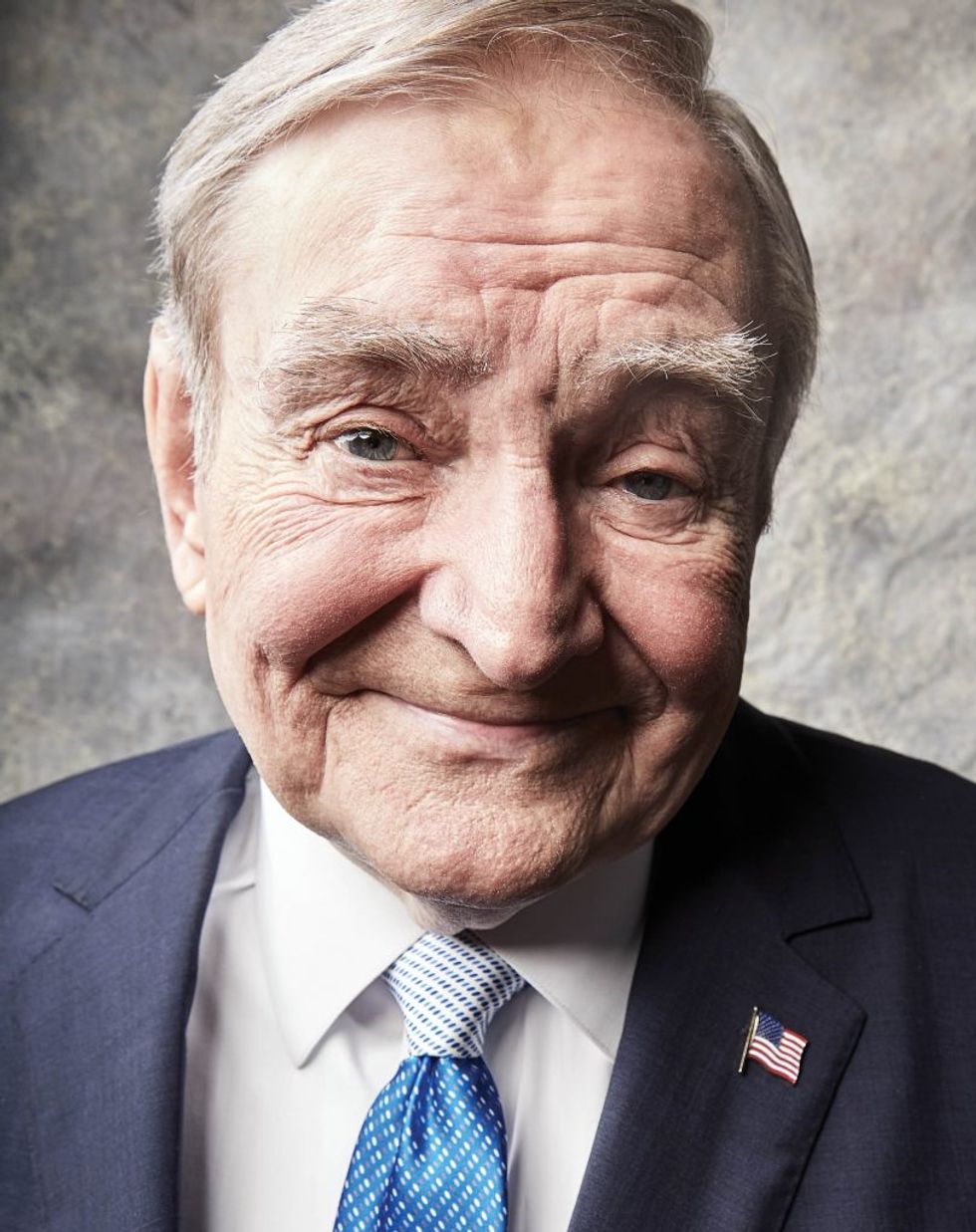 MEDIA
Legend Dave Ward
In 2016, Dave Ward's decades-long career at Channel 13 nabbed him a world record for longest-running anchor. (A New Yorker overtook him a year later, but who's counting.) And while he may have retired from his nightly post in '17, he's still logging face time in the community. Crime Stoppers' new HQ is named after him, and a new recurring segment on 13, "Dave Ward's Houston," looks back on icons and institutions of the city's past. On May 6 he'll celebrate his 80th birthday and the release of his memoir, Good Evening, Friends. He's thrilled, especially, to share with a new generation what he calls "the rich history of what I consider to be the greatest city in the world."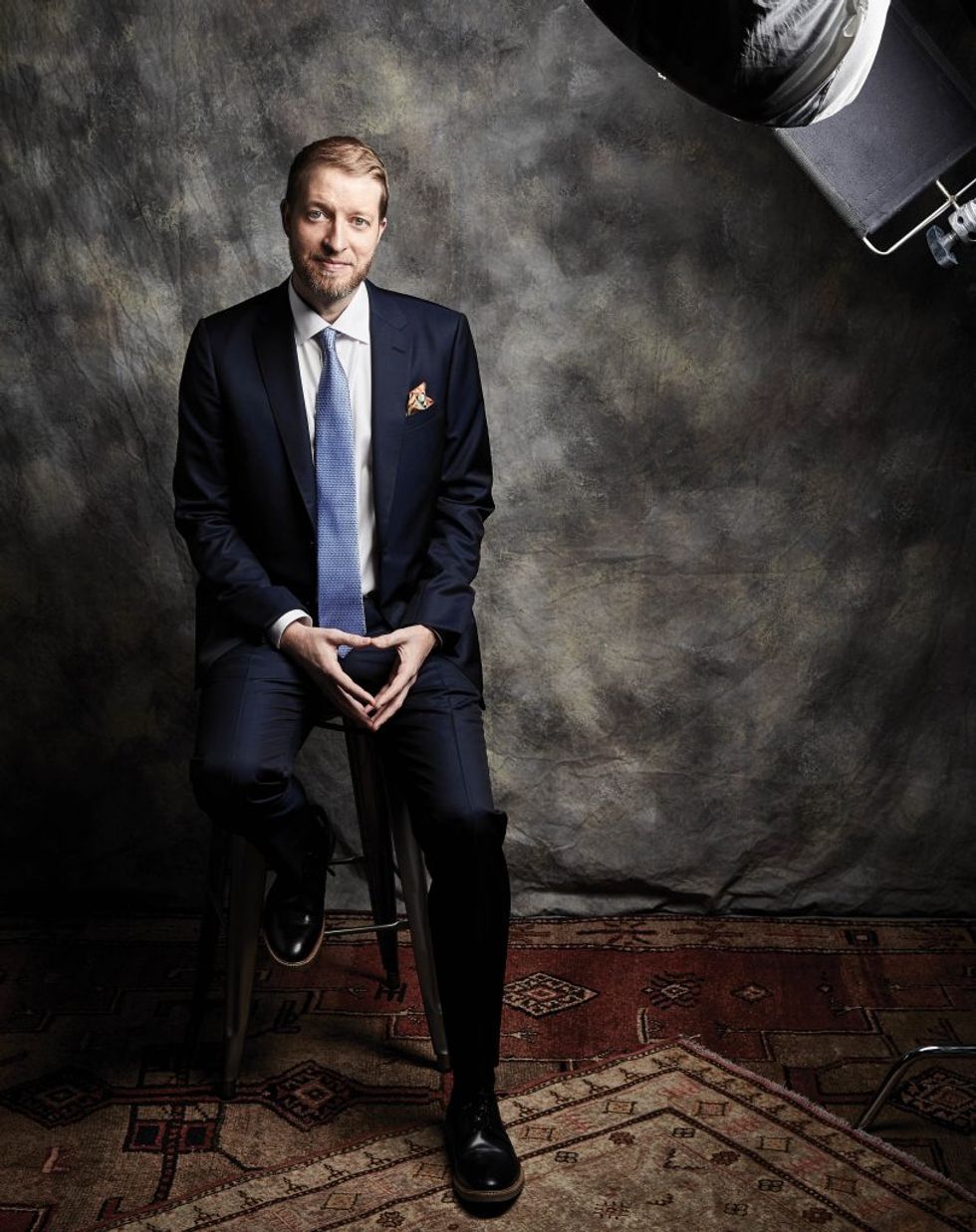 MEDIA
Leader Luke Brawner
Luke Brawner loves a good story. Specifically, one that begins a dialogue and promotes an inclusive worldview — and is broadcast to thousands via his homegrown podcasting network, Milieu Media Group. "I care deeply about amplifying the voices of people who don't look like me or think like me," says Brawner, 39, who started with two podcasts in 2015 and has since helped get dozens off the ground. His company provides resources to up-and-comers, such as help with music licensing, sound mixing and distribution. He's at the forefront of a movement establishing podcasts as a vital medium. "I love this work," says Brawner, who's launching four more podcasts this spring. "And I love this city. I want to raise the proverbial bar for podcasters and content creators."
Special thanks to
Parkway Management
Stuart Rosenberg of Public Content
Lily Beth Kerr
Madison Lily Rugs and HSPVA for set pieces
Edward Sanchez, Jennifer Oliver, Rosa Scott and Indira Yanez of Arched Beauty for hair and makeup support
Ana María Martínez wears a Janavi gown from Tootsies and diamond-drop earrings, necklace and bracelet from Deutsch. Luke Brawner wears a custom suit, shirt and tie from M. Penner.
Art+Culture