Thrive + Inspire: 'Houston Is the World's Greatest City,' Says Envoy Team
Al Torres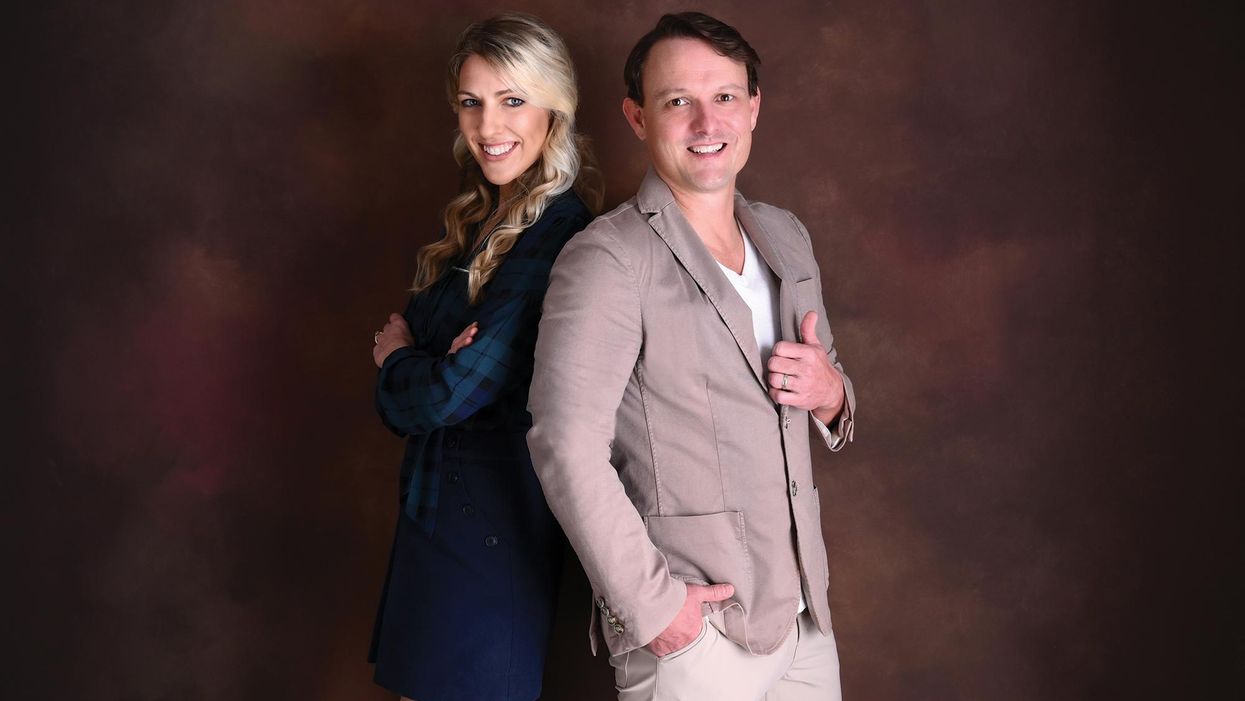 AN INTERVIEW WITH Benjamin Randall, Premier Loan Originator & Andie Ten Have, Operations Support of Envoy Mortgage
CityBook: What were your biggest challenges of 2020?
Andie: Hands down it was working from home and taking care of my kids at the same time. My kids may not know the alphabet yet, but they have some episodes of Mickey Mouse club house memorized word for word!
---
Benjamin: One month was particularly more difficult when several members of my immediate and extended family contracted the Coronavirus. Fortunately, we all made it through everything okay!
CityBook: How did you adjust and overcome obstacles? How did you reset?
Benjamin: I became more intentional about exercise, family time and spending time outdoors.
Andie: Because we didn't know when our kids would go back to school, we had to take it one day at a time. Some days we took it one hour at a time. My husband and I leaned on each other a lot — and we also spent a lot of time outside!
CityBook: What's the secret to staying hopeful and forward-looking in tough times?
Benjamin: Limiting the amount of bad news you hear is important. Hearing something negative once is enough. You don't need to hear it 100 times from different sources on every device you own.
Andie: For me, it's being thankful. It is so easy to concentrate on adversity when we have so many things to be thankful for. I find that shifting my mindset toward gratitude changes my whole day.
CityBook: What did you learn about yourself, your business or your community that might inspire others?
Andie: Houston is the world's greatest city. I've seen that many times and saw it again this year. I especially loved the efforts to take care of so many local businesses. Shout out to all the wonderful local restaurants that fed our team while we worked overtime!
Benjamin: When it became more difficult to network and meet new people, I took a step back and truly realized how fortunate I am to be surrounded by the people that I already know.
CityBook: What's new for 2021 that you're excited about?
Benjamin: It is estimated that the average 30-year, fixed mortgage rate will likely remain between 2.75% and 3.375%. Low mortgage rates will boost house-buying power, especially for those looking to purchase larger homes to accommodate home offices and exercise areas. To find out how much home you can purchase, submit an application at ApplyWithBen.com!
Andie: I think it is going to be a great year to buy a house in the Houston area, and I am excited to watch our team grow and help more families than ever this year.
From Your Site Articles
Related Articles Around the Web
People + Places