In an extraordinary year of challenge, the icons and bright stars featured in this third annual photo series are luminaries from all walks of life. Their talents and grit have helped make Houston — and far beyond — a better place.
Gittings Photography
GLOBAL GOODWILL
Legend Joanne King Herring
About 10 years ago, Joanne King Herring — the famously diamond-bedecked diplomat, glam society hostess and persistent international activist portrayed by Julia Roberts in Charlie Wilson's War — crowned her life's work, founding a nonprofit providing infrastructure to remote Afghan villages. The organization, newly known as Help Them Where They Are, brings together nonprofits in various fields of expertise (clean water, medical care, education, job training) to efficiently affect sustainable results, in Afghanistan and beyond. "Can we feed the whole world? No. The world has to learn to feed itself," says Herring, 91. "But it's possible, with a little help. And by using their own traditions. They're not dependent on us, they're dependent on themselves." Herring recently met with Ivanka Trump about the initiative, and with Texas First Lady Abbott about attacking human trafficking in Houston.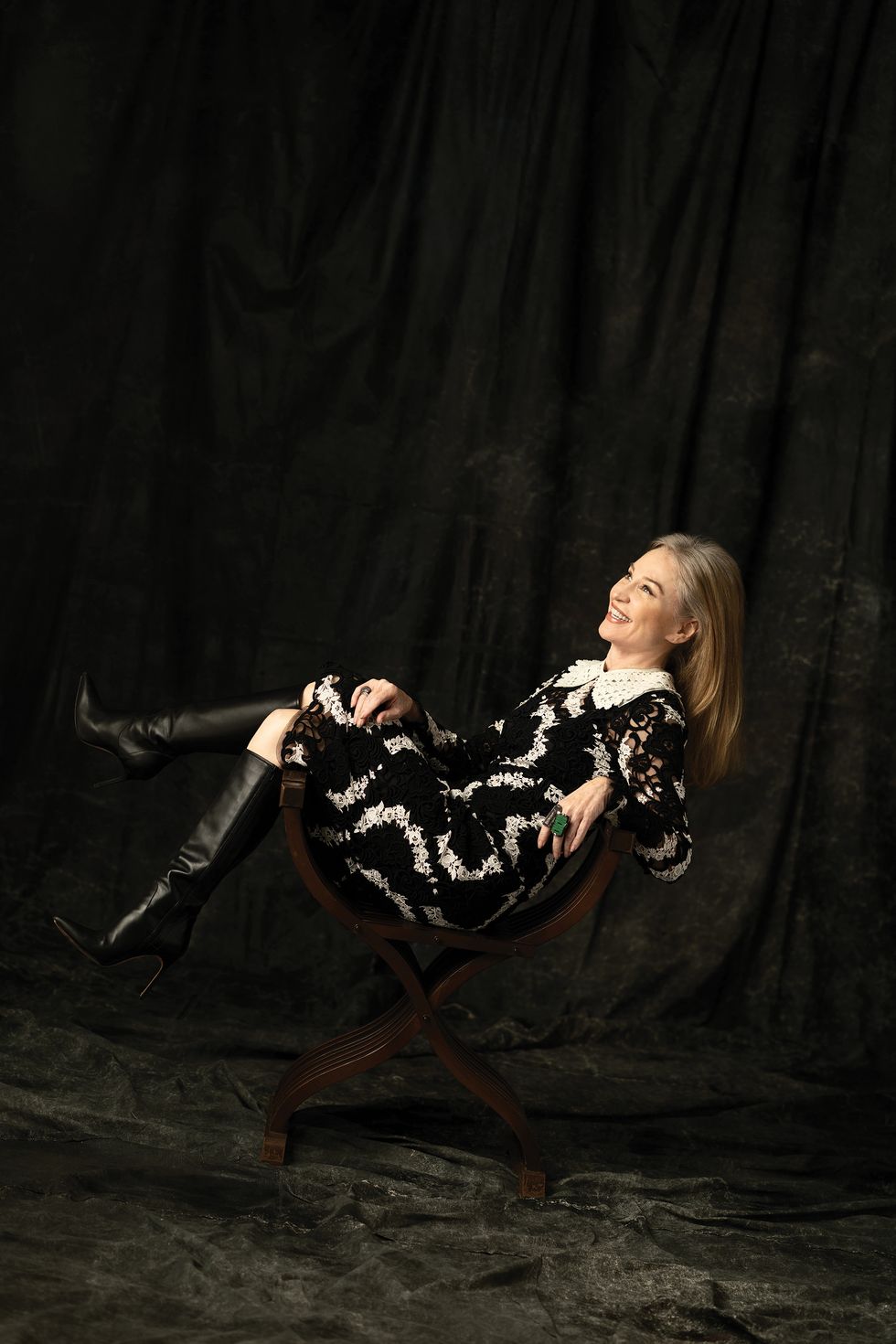 GLOBAL GOODWILL
Leader Becca Cason Thrash
For 15 years, Becca Cason Thrash has been raising money for the Louvre; tickets to her Liaisons au Louvre galas with main events like Duran Duran concerts under the museum's famous glass pyramid cost $10,000. When the Notre Dame suffered a devastating fire in 2019, Thrash, who was knighted by the French government in 2011, was asked to help raise funds for its restoration. In February, patrons from the world over, including many Houstonians, attended a three-day Notre Dame benefit hosted by Thrash in Mexico City, and raising more than $1.5 mil during 2020's final days of carefree travel. The sassy couture queen, who's also raised millions for the Houston Ballet, told an interviewer a few years ago she believes in spectacles and going over-the-top — for a cause. "If it's not sexy, fashionable and fun, I'm not doing it. That might sound superficial, but I've made peace with it."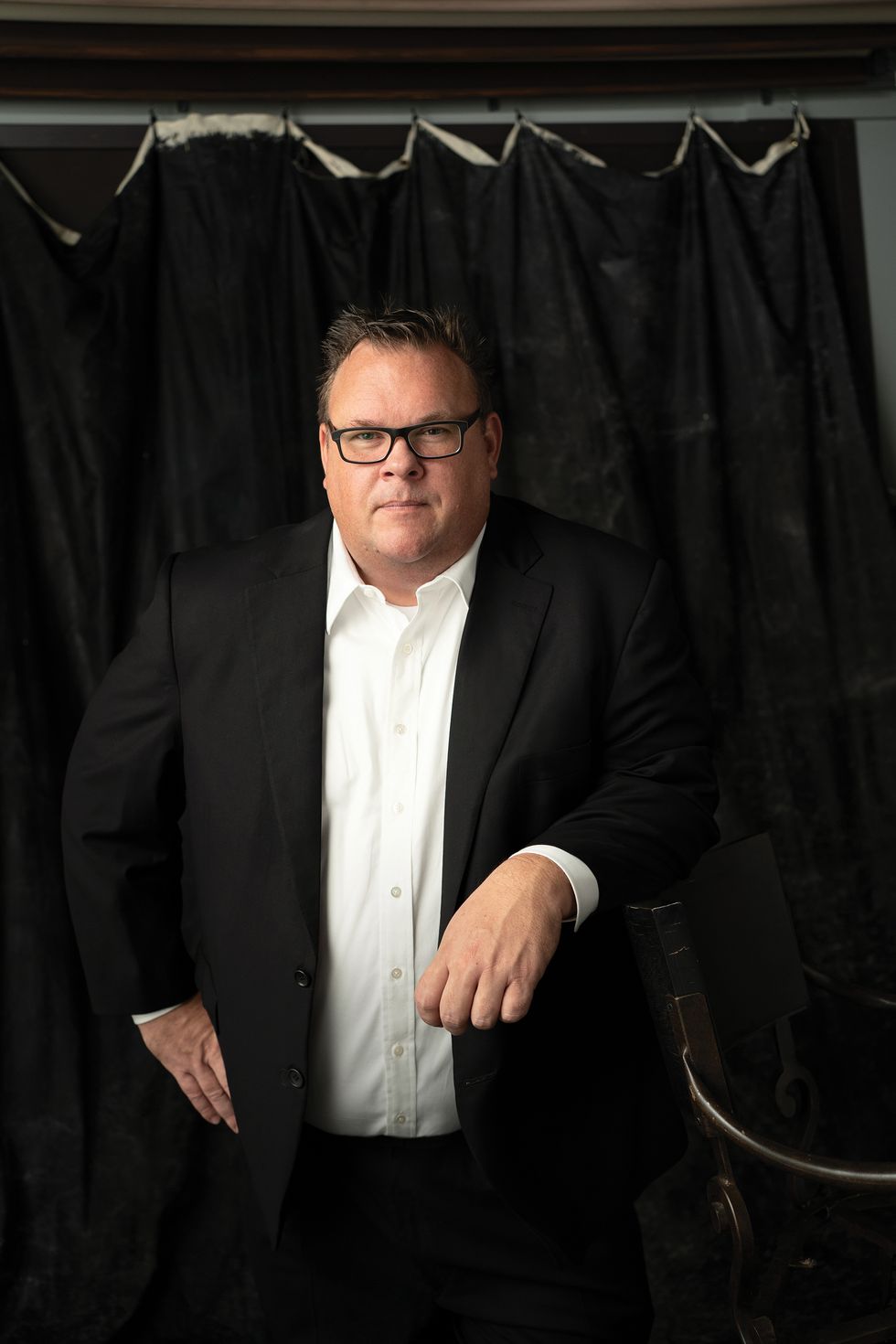 FOOD SERVICE
Legend Chris Shepherd
"Our industry [already] had some pretty serious cracks, and now because of Covid-19, it's crumbling," says James Beard-winning chef-restaurateur Chris Shepherd, who can now add "Activist" with a capital A to his resume. His Southern Smoke nonprofit supports hospitality professionals in times of need through emergency grants, and there's never been a need like the one felt today. Since March, it's distributed more than $3.1 million to 1,700 individuals — but estimates it would take another $47 million to fund its current 28,000 applications. Instead of losing hope, Shepherd remains committed to the cause, in recent months drafting a statement urging Congress to take action to save restaurants, and launching a program offering free mental health care to hospitality workers and their children. "I want Southern Smoke to become the catalyst for serious change in our industry," says Shepherd, who takes comfort in his loyal, hardworking employees and — where else? — the "perfect" smoked ribs.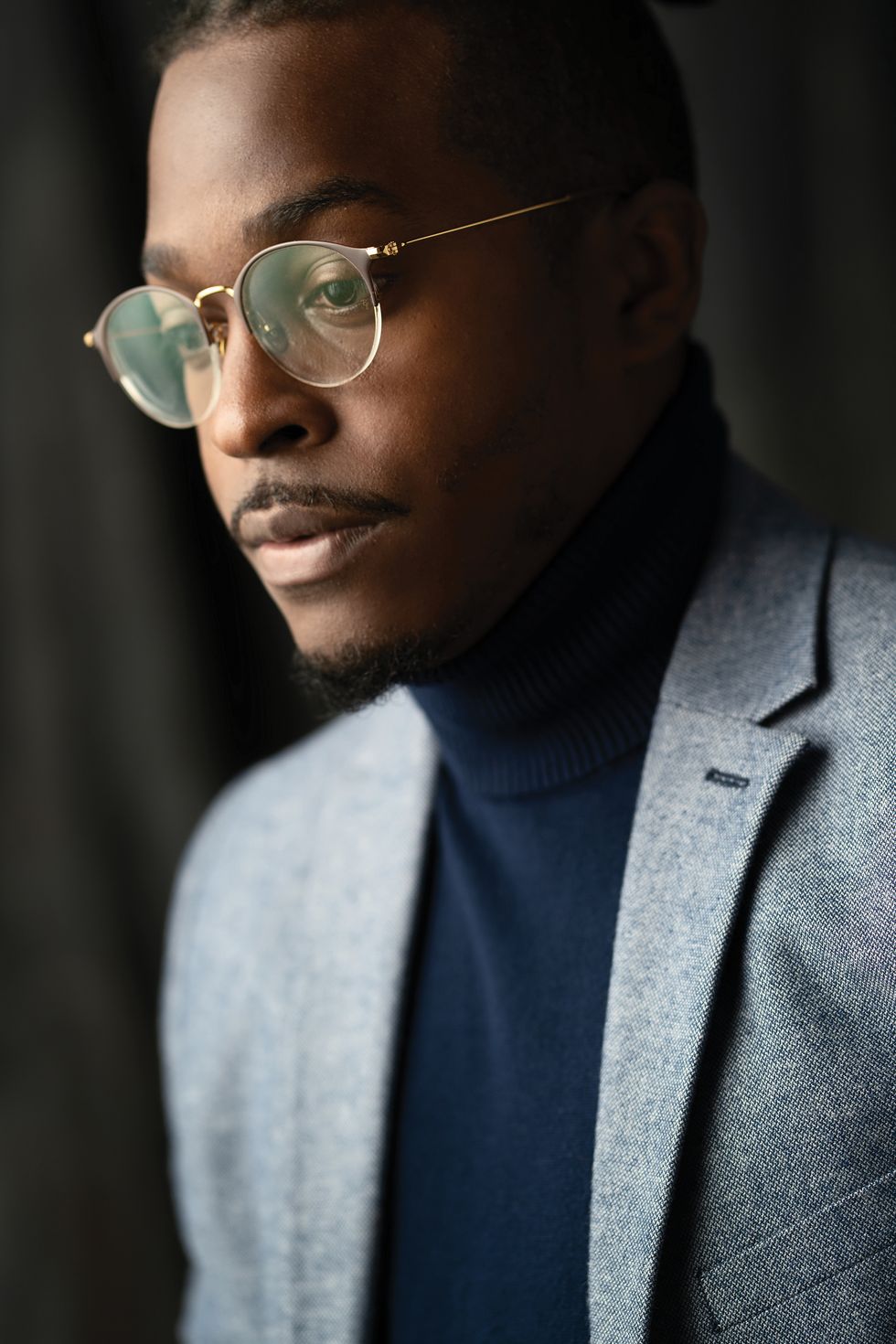 FOOD SERVICE
Leader Jonny Rhodes
Since opening in 2018, Jonny Rhodes' 13-seat Indigo has quietly become Houston's most successful restaurant, serving a tasting menu of neo-soul-food with a side of African American history, presented by Rhodes himself at two seatings per night. The approach earned Rhodes, who turns 30 in October, nods from the James Beard Foundation, Food & Wine and Time, which included Indigo in its list of World's Greatest Places. At the start of the pandemic, Rhodes — and his wife, Chana, who served with him in the Marines in Afghanistan — pivoted to sell groceries like yam-skin molasses. In July, Rhodes will close Indigo and open Broham grocery and Food Fight Farms to address "food apartheid," a concept Rhodes defines as "the notion of withholding high quality food" from specific areas and people. He hopes to empower "Black people who do not have access to sustainable food."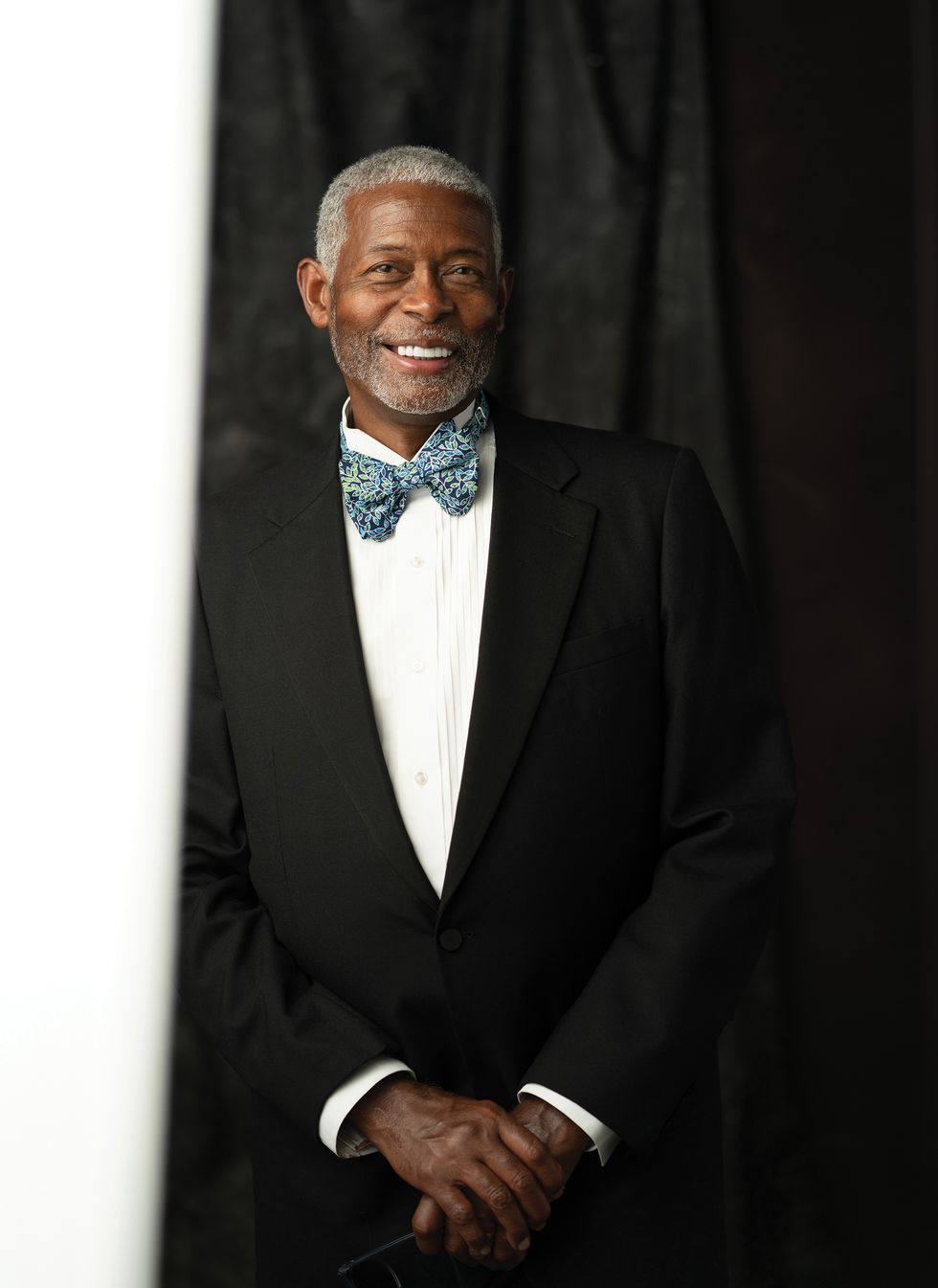 THE ARTS
Legend Floyd Newsum
Few Houston artists are more prolific than Floyd Newsum, a painter, printmaker and UH professor whose career spans nearly 50 years and whose work has been displayed far and wide, from the CAMH to the Smithsonian. And while Covid has derailed the productivity of many creatives, Newsum says, "For me, it has isolated me from distractions, and I have had my most productive season of painting." His work centers on cultural and political climates and world events — and in 2020, there is a lot of that to unpack. "I have always enjoyed being a servant in society with the intention of changing the conditions of poor and marginalized people," says Newsum, who's currently working with oil, acrylics and gouache out of his home studio. Newsum's legacy also includes co-founding the transformative Project Row Houses in the Sixth Ward.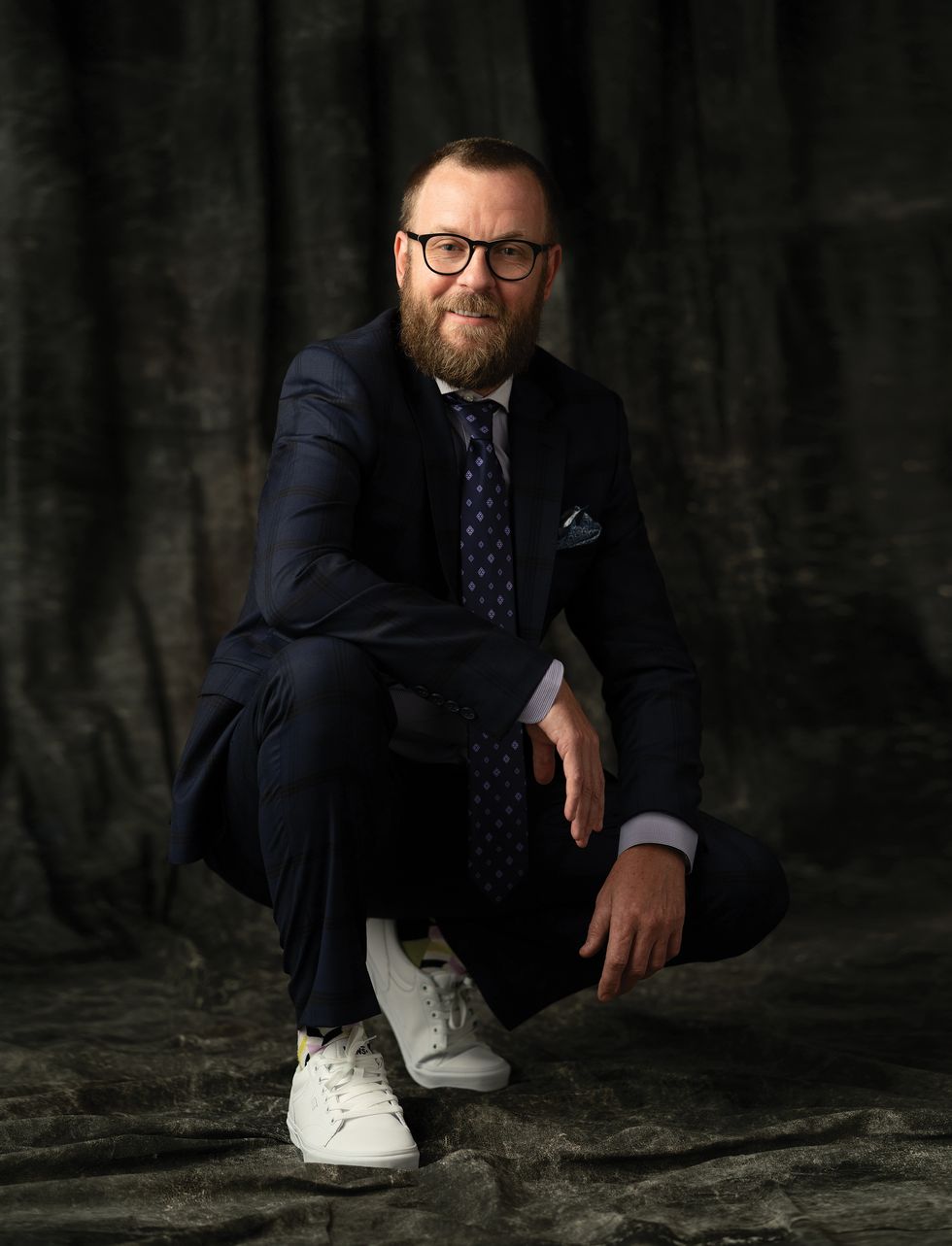 THE ARTS
Leader Tra' Slaughter
One of the more uplifting choruses of 2020 goes something like this: "In our darkest times, we turn to the arts." For mixed-media artist Tra' (pronounced "Trey") Slaughter, that statement is doubly true. "Due to Covid-19, 62 percent of arts workers report they are fully unemployed, and 94 percent report significant income loss," says Slaughter, who founded the nonprofit Artists for Artists with his wife, Amber, in 2017. It has since grown from a grassroots organization offering one-time emergency grants into one actively assisting hundreds of artists around the country, to the tune of more than $600,000 so far this year. The nonprofit will soon launch two community-based mental health and wellness programs. Slaughter has continued producing his found-object paintings and sculptures throughout the pandemic, and even created a silkscreen poster of Frida Kahlo a wearing face-covering, the proceeds from which benefited his org. "Art has been the one thing we can rely on to get us through this," he says. "It has the power to save us all."
SPORTS
Legend Zina Garrison
There's been lots of buzz about Simone Biles during this would-be Olympic year. But before Biles, another African American beauty brought Olympic glory to H-Town. The tennis star, now 56, boasts three Grand Slam titles and two medals — a gold for doubles, a bronze for singles — from Seoul in '88. She later coached the U.S. team in Beijing. Back in Houston, Garrison's nonprofit has its own legacy. Just as she was introduced to the sport via a free program led by John Wilkerson in MacGregor Park, Garrison wished to afford others the same opportunity. The Zina Garrison Academy, founded in '93 with her prize money from the Family Circle Cup and help from Wilkerson, offers tennis lessons, nutrition resources and even college-prep counseling — all at no cost in MacGregor Park. And her generosity runs deep. After losing nearly everything during Harvey herself, Garrison set up tennis nets at shelters and watched the kids play. "Tennis," she told a reporter at the time, "let them be kids in a traumatic situation."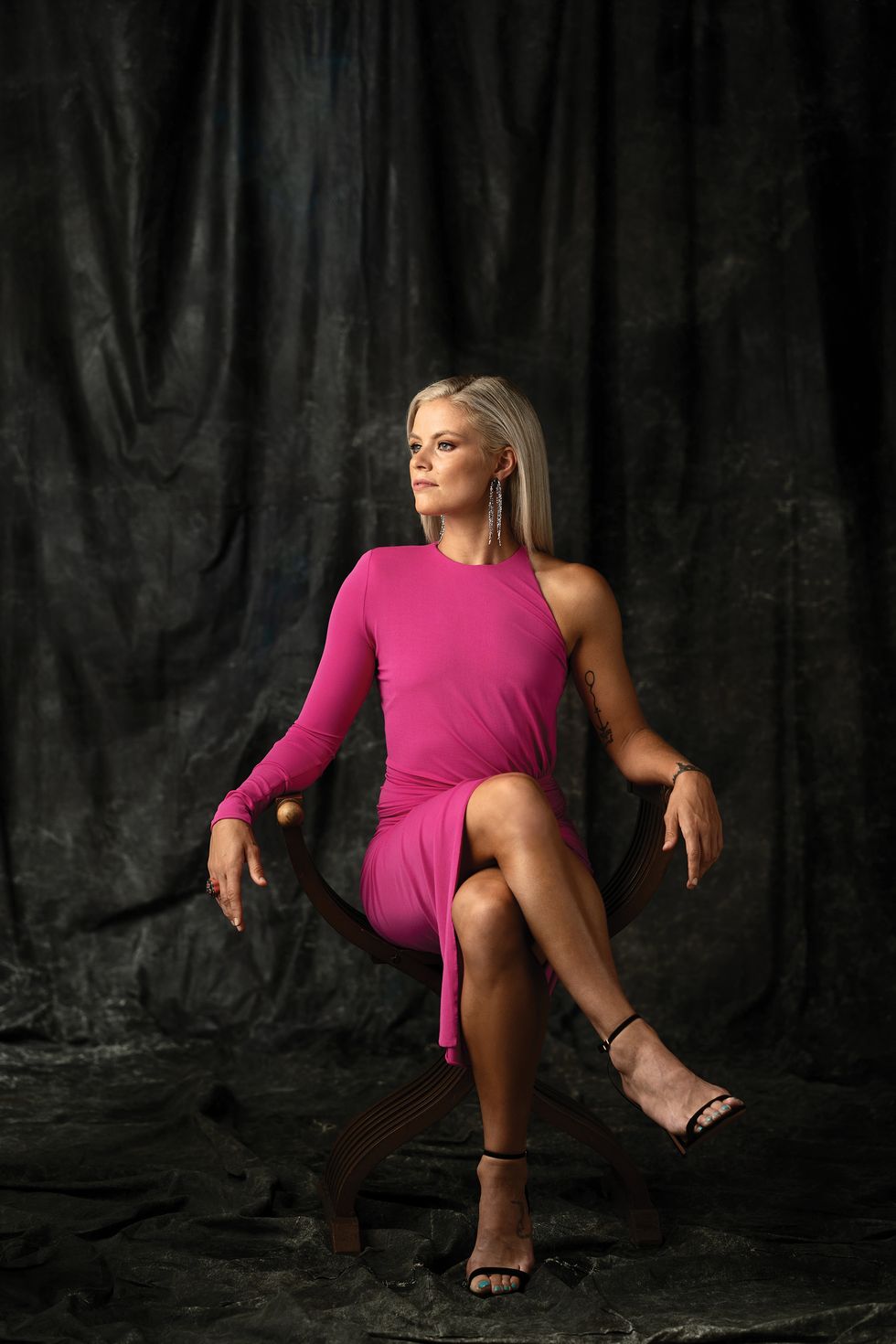 SPORTS
Leader Rachel Daly
In July in Salt Lake City, women's soccer was the first pro sport to resume play, laying the blueprint for what's now known as a "bubble tournament." The winner of that historic event? The Houston Dash, led by captain and tourney MVP Rachel Daly. "It's been such a difficult and testing year, so to have something to celebrate and moments to cherish is something that we will take with us forever," says the England-born soccer star, who's been with the Dash since 2016 (though she's currently on loan to her home country's West Ham United team through the end of the year). Another reason to celebrate: Daly, 28, recently renewed her Dash contract for another three years. "I have developed a love for the city and the community."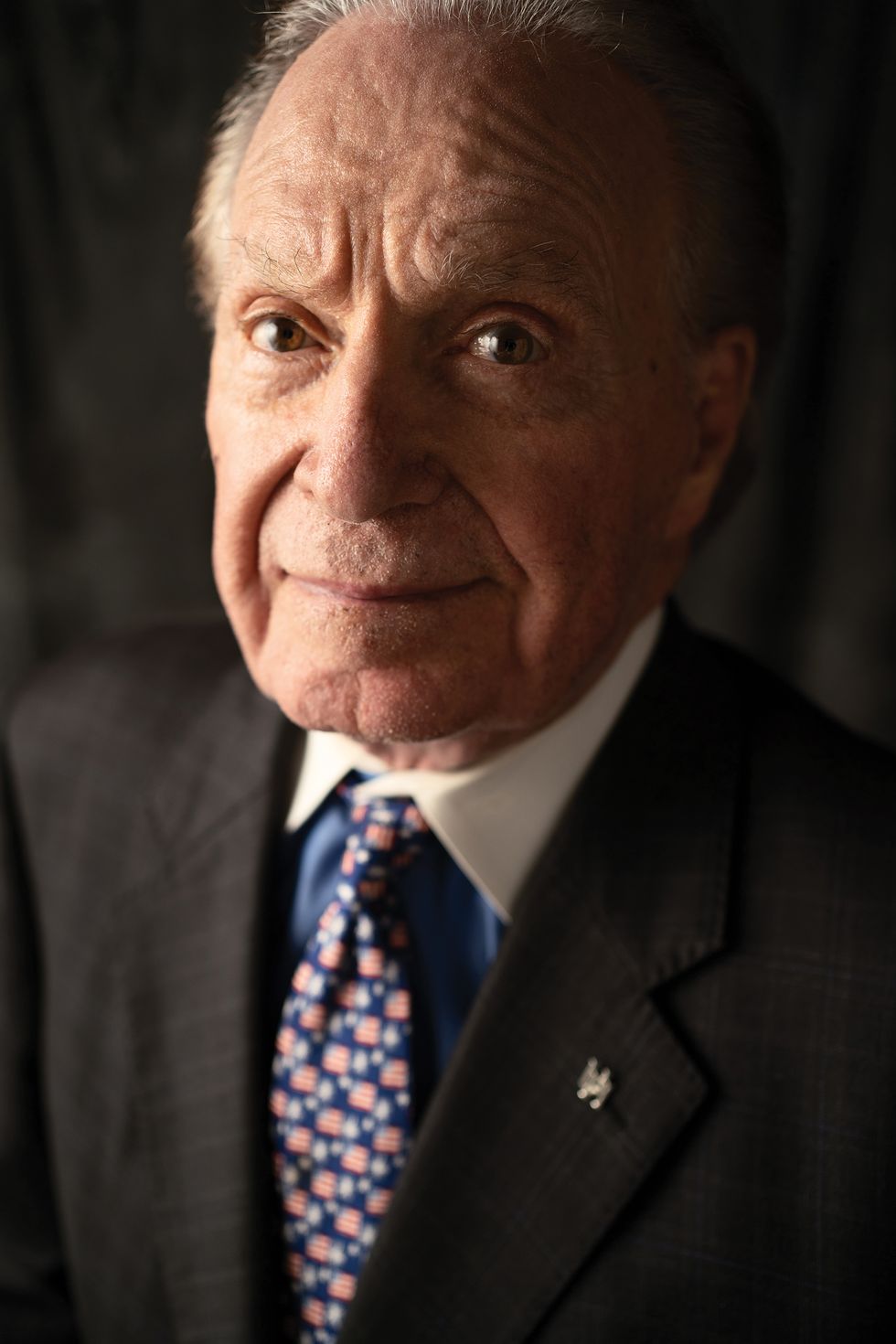 DEVELOPMENT
Legend Welcome Wilson
Welcome Wilson's resume is impressive: He developed Jamaica Beach and Tiki Island and several Houston master-planned communities, and serves as landlord to 5,000,000 square feet of manufacturing space. But the tidbit he likes to lead with is that he met his wife, Joanne, at UH's 1947 Sadie Hawkins Dance, and married her on the day he graduated in 1948. Also the longtime chairman of UH's Board of Regents, Wilson takes his greatest pride in his family. "We have five children, 16 grandchildren, and 16 great-grandchildren. I have a personal relationship with each one of them," says Wilson, 92, who built a ranch in Waller County specifically for gatherings of all 50 family members. "When I can sit at the ranch, in my fireplace chair, and hear conversations and the noise of children, I feel very happy and thank God."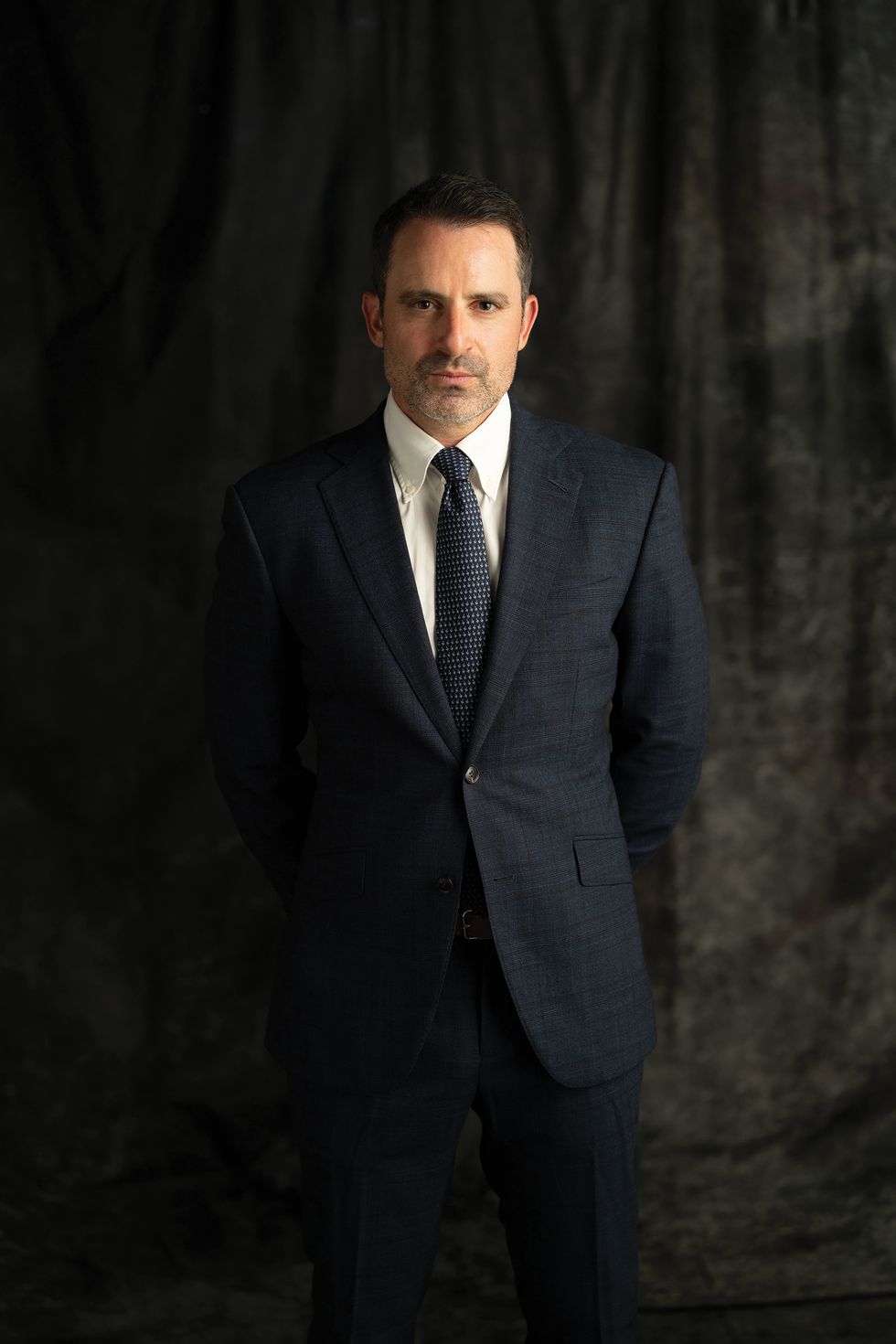 DEVELOPMENT
Leader Steve Radom
Steve Radom, 42, knows something about the importance of community: He and his wife, Holly, and their 4-year-old twins live in Briargrove, on a street that has 30-plus kids under the age of 10. Radom is responsible for delivering that same sense of warmth and community in his projects, like the transformative Heights Mercantile complex. "We care," says Radom of his team's commitment to enhancing existing aspects of the neighborhoods in which they work. "We work hard to bring together the best design teams, tenants and partners, and ensure that we all do our part to activate our neighborhoods and better our city." In 2021, his Radom Capital will deliver the Mercantile-esque Montrose Collective in the 800 block of Westheimer, as well as the Mkt mixed-use project in the Heights, and a unique development in the former Stages building at 3201 Allen Parkway. "I'm excited about being able to enjoy our projects' greenspace and biophilia — in a hopefully post-Covid environment."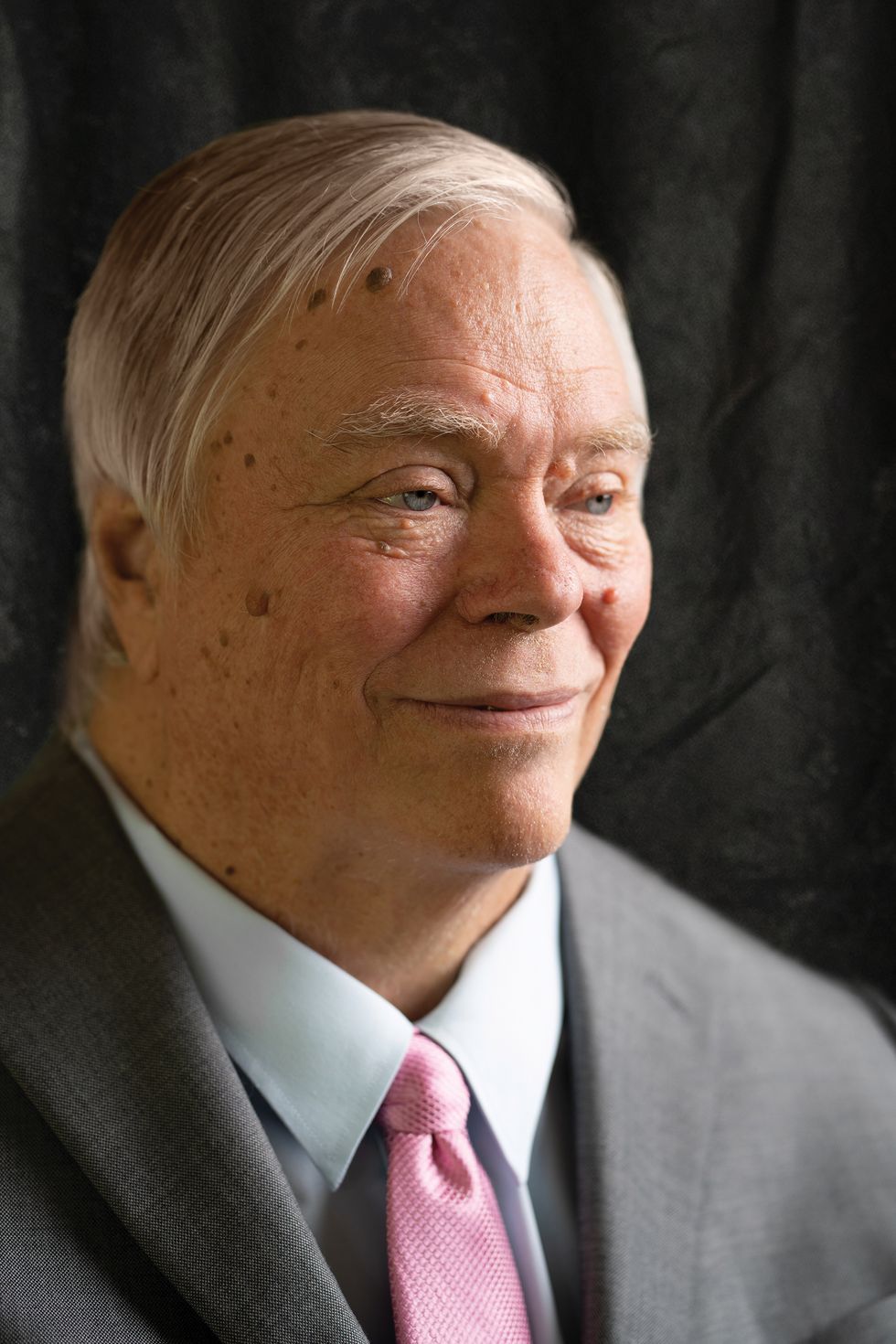 MEDICAL ADVOCACY
Legend Lex Frieden
Thirty years ago this summer, the Americans with Disabilities Act was signed into law. Among its chief architects was Lex Frieden, who broke his neck in a car accident as a college freshman. He underwent rehabilitation at TIRR Memorial Hermann, and went on to serve on Congressional task forces on disability-related research and lead what's now known as the National Council on Disability. Today, Frieden is a UTHealth professor; director of TIRR's Independent Living Research Utilization program, where he advocates for those with disabilities to live a normal life; and serves on METRO's board, helping to ensure inclusive transportation options. Frieden, 71, has been married to his wife Joyce, who also uses a wheelchair, for more than 40 years. He says while attitudes regarding inclusivity have evolved over the decades, America has work to do. "Racism, sexism, ageism and ableism result from our elitist attitudes, archaic beliefs and ethically compromised values. To heal our society, we must first heal ourselves."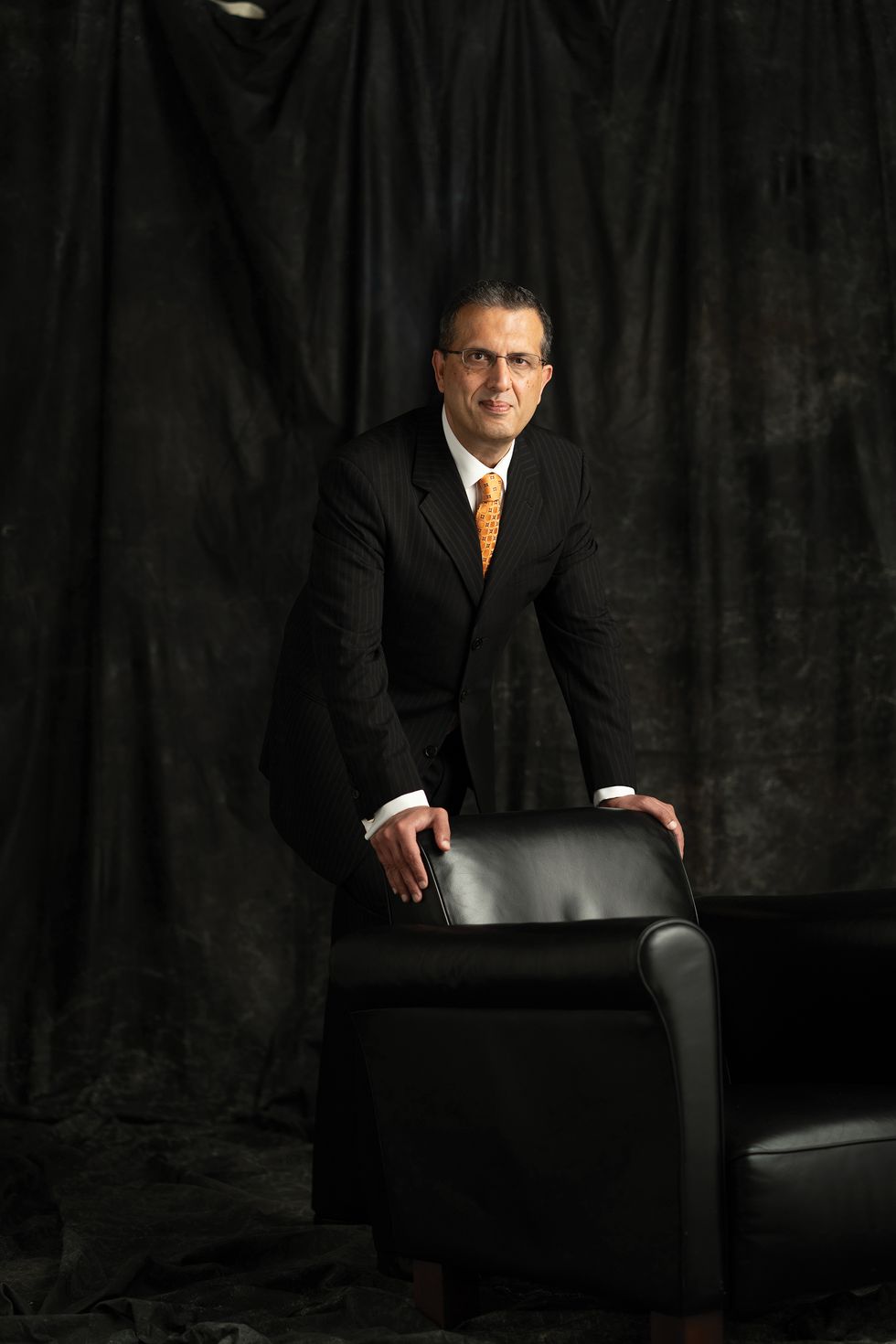 MEDICAL ADVOCACY
Leader Faisal Masud
"This will be known as the Year of Critical Care," says Faisal Masud, the director of critical care at Houston Methodist Hospital. "People from all over the world got to know what we actually do, and how many lives we save on a daily basis. Ventilators, life support, ICU, PPE — these have become household words." Masud, 55, came to the U.S. from Pakistan 31 years ago, arriving in Houston by way of the DeBakey Heart and Vascular Center. The dad of three (and soon-to-be granddad!) has spent many weeks this year caring for Covid-19 patients and speaking on behalf of frontline workers to national news outlets during the surge in July, which flooded Masud's ICU with 750 critically ill patients. Through it all, Masud keeps humanity at the forefront of what he does, finding hope in "my family and my team members, who work miracles every day."
Art + Entertainment