Rendezvous to The Woodlands for Wine and Food Week — It's Back!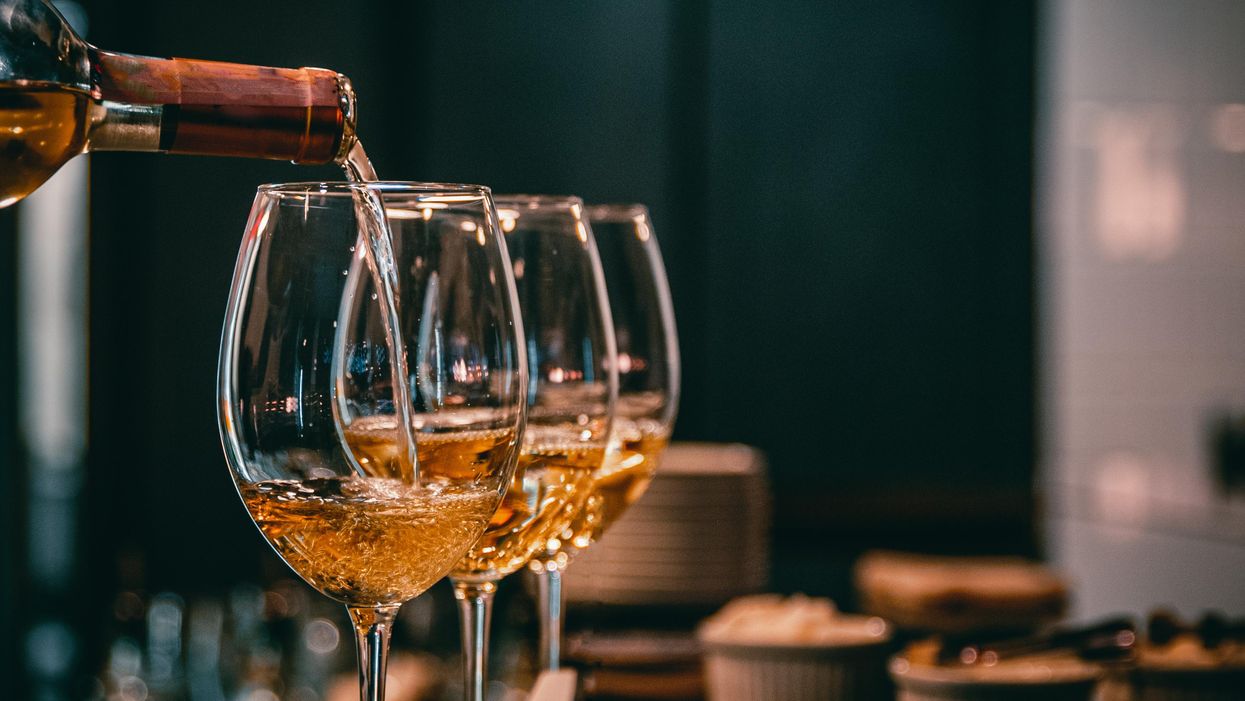 AFTER A TWO-year hiatus due to the pandemic, it's back!
Wine and Food Week
returns to The Woodlands with a wide variety of culinary events and celebrity guests, culminating with the Wine Rendezvous Grand Tasting & Chef Showcase, one of the largest wine and dine-arounds in the region.
---
More than 100 chefs and hundreds of wines will be featured in events that take place from June 6-12, showcasing wine and culinary tastemakers from across the country and several fresh new faces within the regional restaurant community. The Wine Rendezvous Grand Tasting and Chef Showcase will include a competition for the title of Goya Foods' Chef of Chefs Award with a $5,000 cash prize. Top Chef contender Evelyn Garcia will be one of the culinary luminaries participating in the judging.
The 18th anniversary celebration will also pay tribute to the late Houston food personality Cleverley Stone, the founder of Houston Restaurant Weeks. She'll be inducted into the event's Hall of Fame. "Only four have been named for this lifetime achievement award," said Wine and Food Week co-founder Constance McDerby in a statement.
Several new events are on tap this year, including Rosé Way: A Sweet Soiree on June 9, featuring rosé, sparkling wines and white wines ($65) at The Peach Orchard. For the Love of Texas on June 10 is a celebration of big, bold flavors all Texans crave paired with international wines and craft beer ($45) at The Woodlands Waterway Marriott Hotel & Convention Center.
Fancy a game night? Grapes & Games, June 7, is one for wine-loving adults at The Woodlands Country Club ($25). Ladies of the Vine is a favorite event with an extraordinary female panel of wine experts. Winemaker Jamie Benziger of Imagery Estate winery jets into town from Cali; ditto former Houstonian Maeve Pasquera with DAOU Vineyards. For an even bigger commitment, the Showcase on June 11 spotlights hundreds of wines and culinary tastings from 35 restaurants and chefs ($125) at The Woodlands Waterway Marriott Hotel & Convention Center.

You'll surely find your favorite Houston-area chef — or three — with a list this long. Participating chefs include Fadi Dimassi of Fadi's; Jio Dingayan of forthcoming Moneycat; David Guerrero of Andes Café; Luis Gutierrez of Avanti Italian Kitchen & Wine Bar in The Woodlands; Ryan Hallsted of Pearl & Vine in Katy; Andrew Lobeck of Merlion Thai Restaurant & Lounge in Seabrook; Brian McNamara of Del Frisco's Grille in The Woodlands; Elda Orioli of Via Emilia in The Woodlands; Jaime Salazar of Warehouse 72; Austin Simmons of Tris in the Woodlands; David Skinner of Eculent in Kemah; Thomas Stacy of ReikNa; Elizabeth Stone of Silverstone Events catering; Mario Valdez of Mastro's Ocean Club in the Woodlands; Matt Wollenburg of Azzuro Italian Coastal Cuisine in the Woodlands; and Alex Au-Yeung of Phat Eatery in Katy.
For the full schedule of all ticketed events open to the public, visit this link. Cheers, y'all!
Food