Boasting Frozen Limoncello and Coastal-Cool Italian Food, Underbelly's Pastore Reels In an Opening Date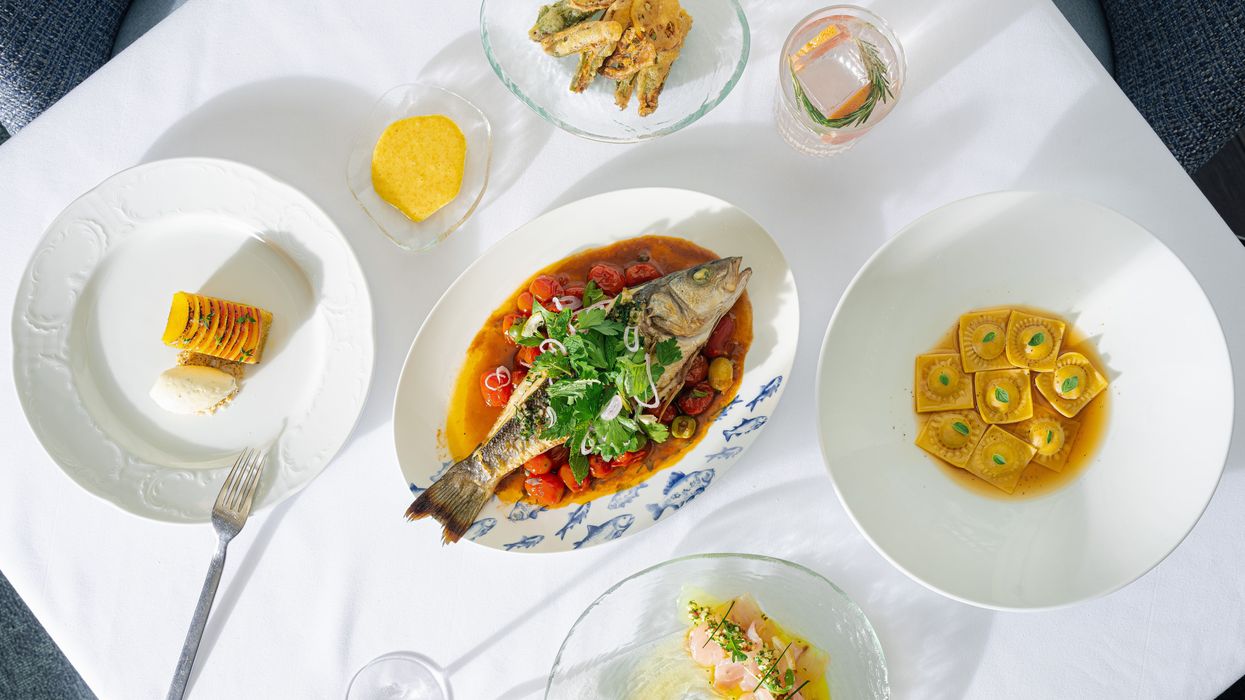 ABOUT THIS TIME of year, we're all looking for a way to cool our jets. Pastore Italian Kitchen is joining Georgia James in Regent Square on Friday, June 30. It promises a tranquil and dreamy space with soft, coastal-inspired hues of green, blue and gray, exposed white ceilings, and a mural of lush, cascading flowers evoking an Italian garden.
---
"Pastore has been a long time in the making, and chefs Jeff and Scott have done a tremendous job curating an incredible coastal Italian dining experience for our guests," said Nina Quincy, Director of Operations for Underbelly Hospitality, in a statement. "From the design to the menu, Pastore is far different from our existing concepts. We are incredibly proud of our opening team and are excited to finally open our doors and welcome Houston and beyond."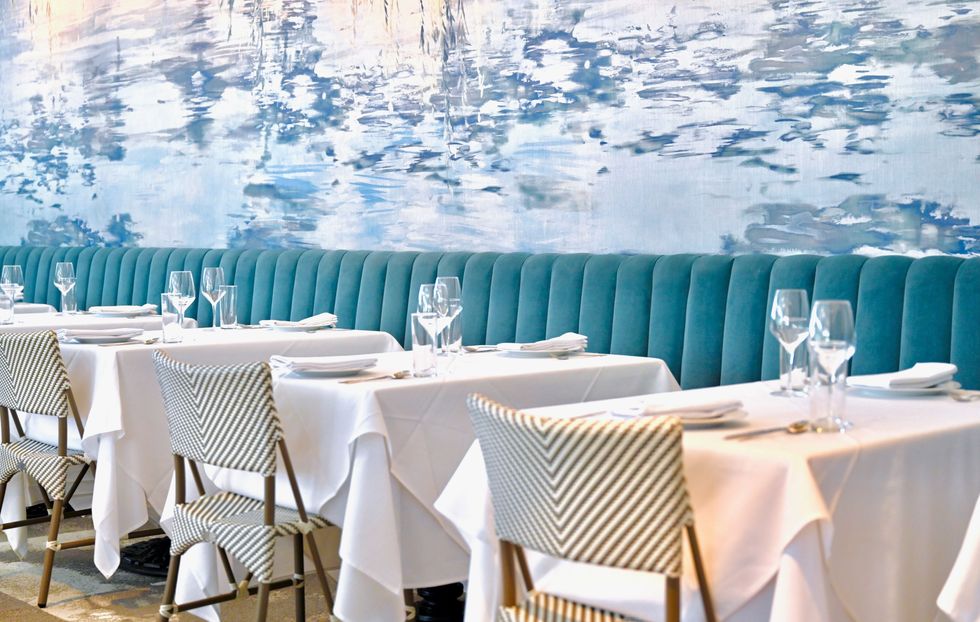 Photo by Alex Montoya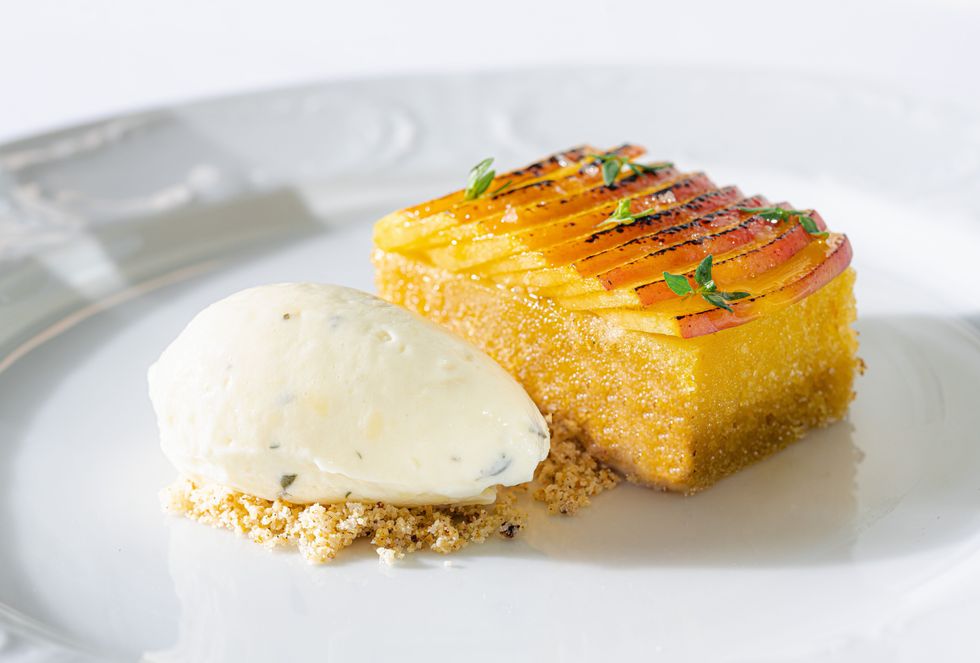 Olive oil cake (photo by Duc Hoang)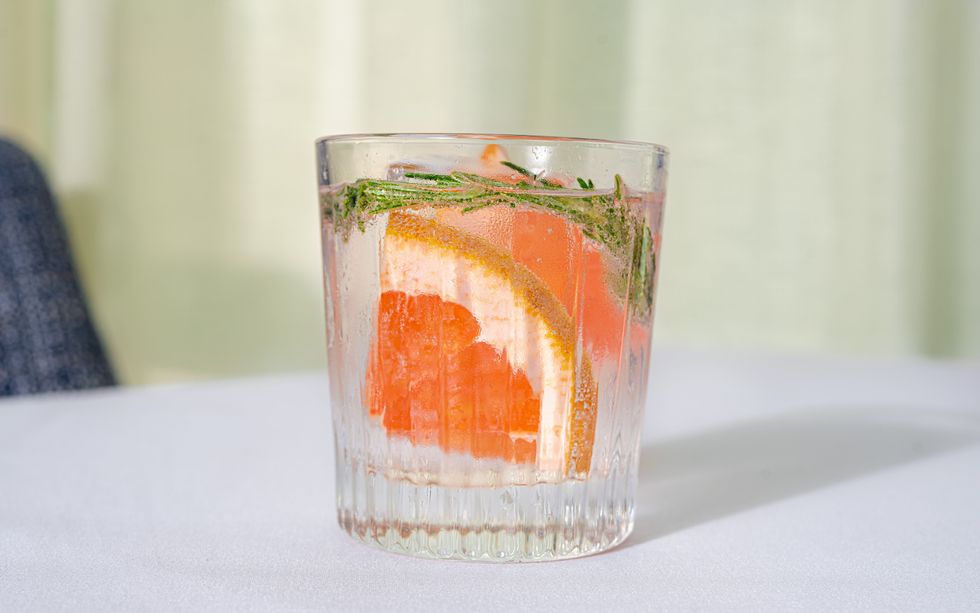 Pompelo e Tonico (photo by Duc Hoang)
Pastore's seafood-forward menu will spotlight the flavors of the ocean — the kind you might find in seaside Portofino or Sicily. A rotating seafood tower, scallop crudo, and oysters with prosecco granita are just a few cooling starters on the opening menu. Bread service will include freshly baked focaccia, made from general manager Peter Pearce's five-year-old sourdough starter.

"Having worked with seafood for the bulk of my career, I'm eager to open Pastore and to see Houstonians enjoy the menu that our team has worked so hard to create," said chef Jeff Potts. "Houston has great Italian restaurants, but we're filling a void for seafood-forward, coastal cuisine. In keeping with the ethos of Underbelly Hospitality and Italian gardens, the flavors sown through the menu will be light and fresh, rooted in seasonality."
Expect handmade pasta dishes — kale cavatelli, squid ink linguine, chicken sausage ravioli and swordfish amatriciana — along with flatbreads baked in the kitchen's hearth. Gluten-free options are available as well. Larger offerings include branzino puttanesca and porchetta with gigante bean ragout. The restaurant's Italian-kissed desserts include apple fritters, olive oil cake and celery root panna cotta with glazed figs and limoncello sabayon.
Houston-based architecture and design firm Montgomery Roth used Italian gardens for inspiration when designing the interior, which boasts an open floor plan with various seating vignettes. Cast-iron tables are draped in white linens, and feature a combination of blue velvet banquettes and handwoven and plush-upholstered dining chairs. A rounded open kitchen window accentuated by a gold butterfly chandelier offers guests a glimpse into the galley, where Potts and his team work. Rattan canes wrap around the hostess stand, service station and columns, an homage of garden furniture.
A decorative wooden canopy with dangling lights serves as a captivating focal point for the bar, where diners will enjoy a selection of light and bright cocktails crafted by award-winning mixologist Sarah Troxell. With a focus on Italian spirits and ingredients, the cocktail program will showcase spritzes, aperitifs, martinis and a frozen limoncello. Refreshing!
Along the staircase, a combination of hand painted floral tiles, stained wood treads and custom iron railing captures the essence of Italian craftsmanship. Tucked underneath the stairs is a wine display, showcasing Pastore's extensive wine collection. Rooted in Italian wines, much of Pastore's wine list will lean into lesser-known varietals, producers and regions. The staircase leads to Pastore's 3,748-square-foot rooftop terrace, which will open in the future. Hopefully, by fall!
Pastore will be open for dinner Thursday through Sunday, beginning at 5pm. Eventually, the restaurant will introduce lunch service. Complementary parking is available in the Regent Square parking garage with the option to valet.
Food