Underbelly Hospitality Announces More New Concepts and a Major Chef Shuffle. Hope You're Hungry!
Claudia Casbarian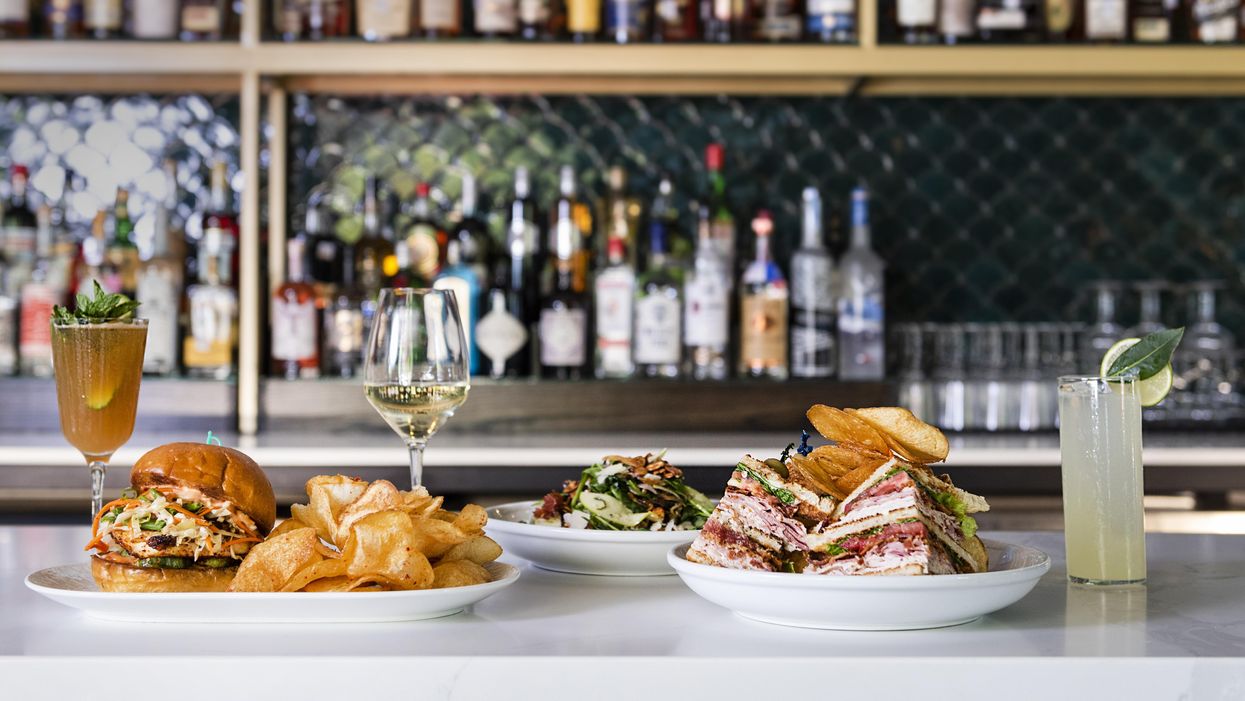 CHRIS SHEPHERD'S UNDERBELLY Hospitality is once again making headlines this week with updates about its multiple new projects in the works.
---
As Georgia James readies for its move to the Regent Square development near Allen Parkway — originally slated to take place in January, but now pushed back to March due to permitting issues — its team will move to One Fifth in the meantime. It's perfect timing as the One Fifth concept comes to a close with its original iteration, One Fifth Steak — but it will now be known as Georgia James at One Fifth.
The Underbelly Hospitality team has finally announced its second concept at Regent Square: Pastore, serving "red-sauce Italian favorites" like "gigantic portions of lasagna and an overdose of red sauce." Expect family-style cuisine and décor, thanks to designer Amanda Medsger's whimsical ode to traditional Italian-American dining. Pastore is slated to open in late-spring 2022.
Earlier this year, the restaurant group announced that Hay Merchant would close. Now, the celebrated UB Preserv will also close — but this news comes with a number of silver linings.
First, Nick Wong will hop over to Georgia James Tavern, the still-new Downtown steakhouse-spinoff in Market Square Tower. He brings with him UB Preserv's sous chef and operations manager Leila Frink — along with a phrase he picked up while working at New York's Gramercy Tavern, "Simplicity can be luxury." A statement calls his forthcoming menu "elegant but still playful."
Second, a new concept will open in the UB Preserv space in January: Everlong Bar & Hideaway, named after a popular Foo Fighters song and drawing inspiration from other rock 'n' roll legends. "The outpouring of love and sadness about Hay Merchant's closing reinforced the desire for a good bar with great food in Montrose," said the statement.
Indeed, several of Hay Merchant's popular dishes and events will appear at Everlong — likely the Korean braised goat and dumplings and the muffuletta, and trivia night, too. But it's certainly not Hay Merchant 2.0. Westin Galleymore will be launching a menu of "old-school" cocktails like mojitos, cosmos, martinis and a mean Long Island iced tea. Former Hay Merchant and Tavern sous chef Lucas McKinney will helm the kitchen, adding a new burger and innovative bar snacks.
And in the midst of all of this chef-shuffle, Underbelly Burger opens at the Houston Farmers Market in December, and Wild Oats follows in January.
Food