Big Chris Shepherd News: Georgia James Sets Move to New Regent Square, Hay Merchant Will Close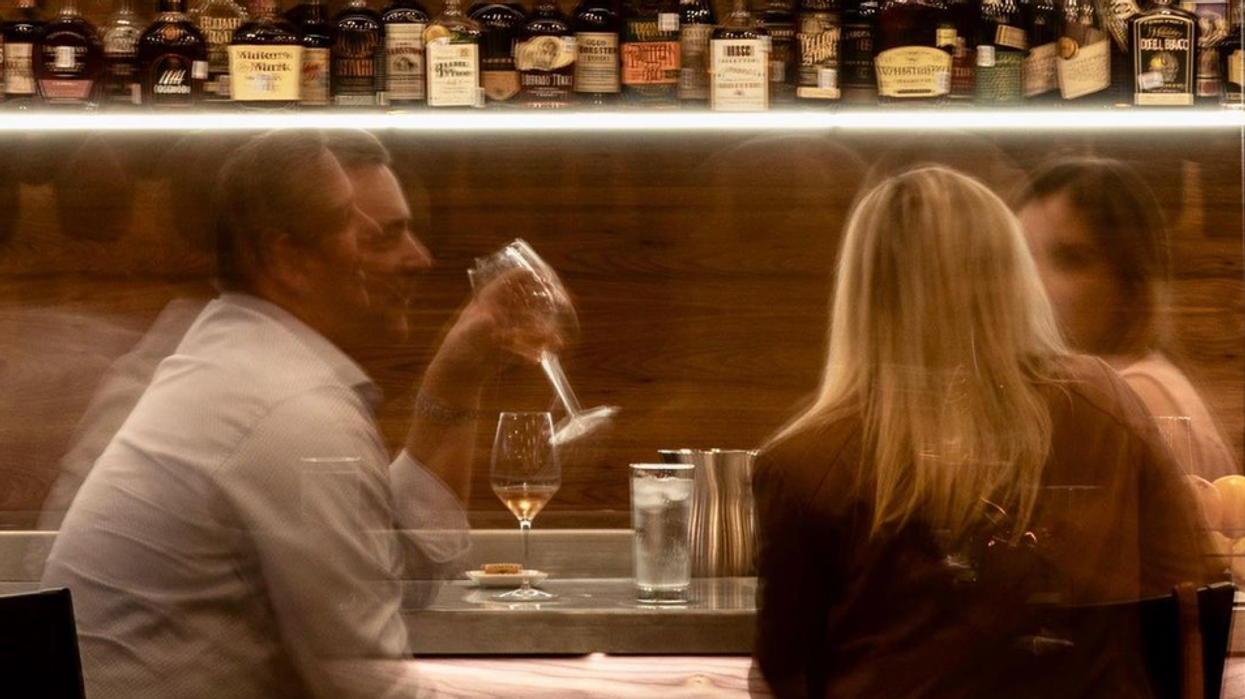 THE LANDSCAPE OF Houston's most famous dining scene is changing in a big way. Chris Shepherd and his Underbelly Hospitality operation are relocating the Georgia James steakhouse to a brand-new development elsewhere in Montrose, and he's closing his Hay Merchant pub and fun-food eatery at the end of the year. For about a decade, the restaurants have been lynchpins of what's come be known as one of America's most important restaurants rows.
---
A larger, slicker Georgia James will reopen early next year at GID developers' Regent Square, a sprawling new mixed-use space emerging at the corner of West Dallas and Dunlavy streets.
"This move is bittersweet, for sure," said Shepherd in a statement. "A lot of factors went into this decision. Our lease is up, and the cost to renovate the building into what we need doesn't make economic sense. Plus, the City of Houston is starting street improvements of Waugh and Waughcrest, which will definitely impact business. We were provided the opportunity to build Georgia James nearly from the ground up by the folks at Regent Square, and it was too great an opportunity to pass up."
Inside the existing Georgia James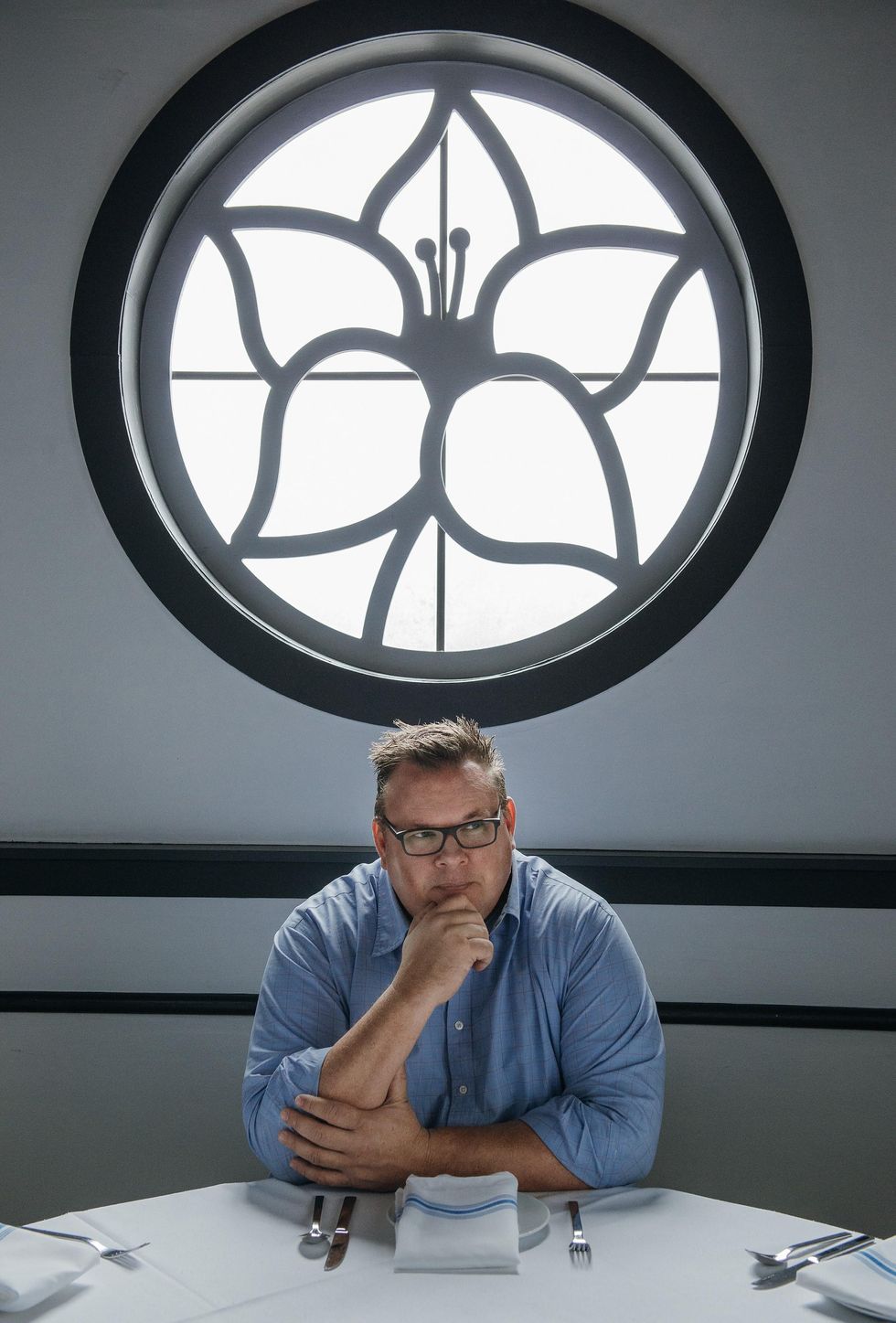 Chris Shepherd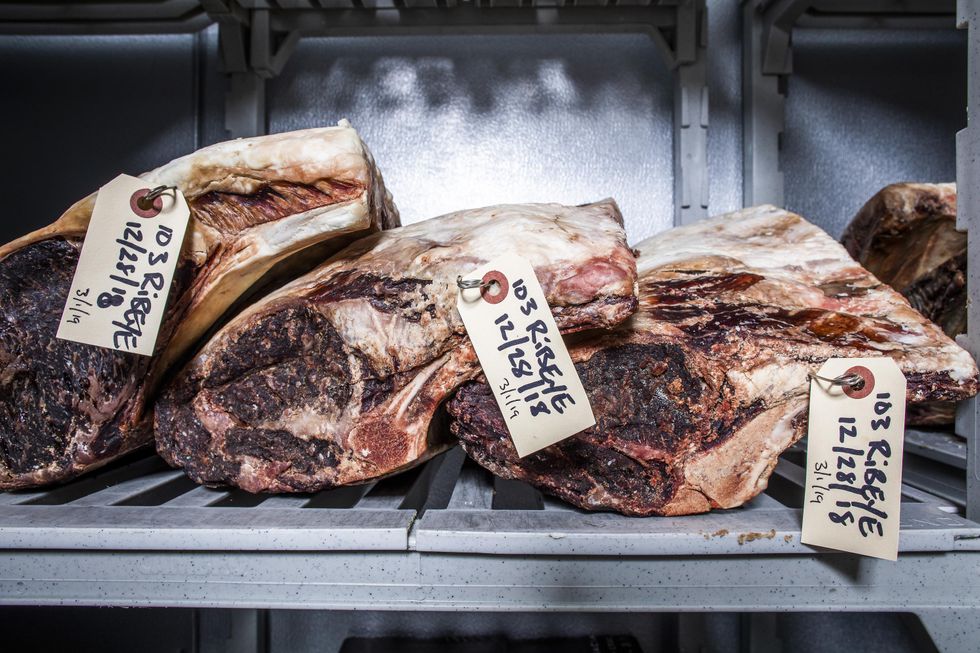 Georgia James has an in-house dry aging process.
The new Georgia James plan — which includes chef Greg Peters continuing to serve cast-iron-seared steaks and seasonal sides, an Underbelly rep says — replaces a plan announced previously in which the Underbelly group would open a whole new "fire-focused" concept at Regent Square. But Underbelly will indeed open another concept in the new development, in addition to the steakhouse — likely to be a variation of one of the rotating concepts from its One Fifth, which also closes at the end of the year, the company says.
The new modern Georgia James, which has also recently opened the spin-off Georgia James Tavern downtown, will be designed by Houston-based interior designer Amanda Medsger to be "sexy, dark and moody," Underbelly promises. And it will be bigger than the original, with 220 seats downstairs, 120 upstairs in an indoor-outdoor lounge space, and 50 on the terrace.
For those who love Hay Merchant, it will live on in some capacity. "The future of Hay Merchant is undetermined," says an Underbelly rep, "but a version of the popular Cease and Desist burger will live on at Underbelly Burger, which opens in the Houston Farmers Market later this year."
The changes at Georgia James and Hay Merchant are part of a panoply of big evolution and growth for Underbelly Hospitality, which thrives on fearless change and rebranding. In the coming months, its UB Preserv, itself a spin-off of a popular restaurant from the company that's now closed, will complete an ongoing renovation, and its Wild Oats eatery will open in the Houston Farmers Market, near the new burger place.
Food