Traveler's Table Gives Guests One-Night-Only Taste of Savannah at Sold-Out Foodie Event
Quy Tran
COOL POP-UP events and one-off dinners have become trendier and trendier in Houston, and one of the most interesting ones took place earlier this month at Traveler's Table. The sold-out affair featured the James Beard Foundation's 2019 Best Chef Southeast: Mashama Bailey of The Grey in Savannah, Ga.
---
The evening featured two seatings, with a special menu with dishes from Chef Mashama Bailey new culinary memoir, Black, White and The Grey. The book was cowritten with Johno Morisano, Mashama's partner at The Grey, who was also on hand for the event. The duo are touring and presenting similar meals all over the country to promote the tome.
Traveler's Table owners Thy and Matthew Mitchell "were honored to collaborate with the duo on their book tour and to serve guests a taste of recipes from the book," said a rep for the restaurant. Dishes included fried Viet Cajun oysters and cognac-lazed sweetbreads over dirty rice. "Mashama is best known for her Southern cuisine. And has been featured in Travel + Leisure, The New York Times, Esquireand more."
Morisano said Traveler's Table was an ideal partner for the dinner. "I think it was really the diversity of the owners' view on food," he said. "With Thy growing up as a Vietnamese-American and Matthew being in the business world before he decided to follow his passion into restaurants, there were elements of their story that seemed similar to ours. And part of what we're doing on this tour is celebrating other restaurants, cities and truly unique offerings that have stories that resonate. We are always trying to learn from people and places like that."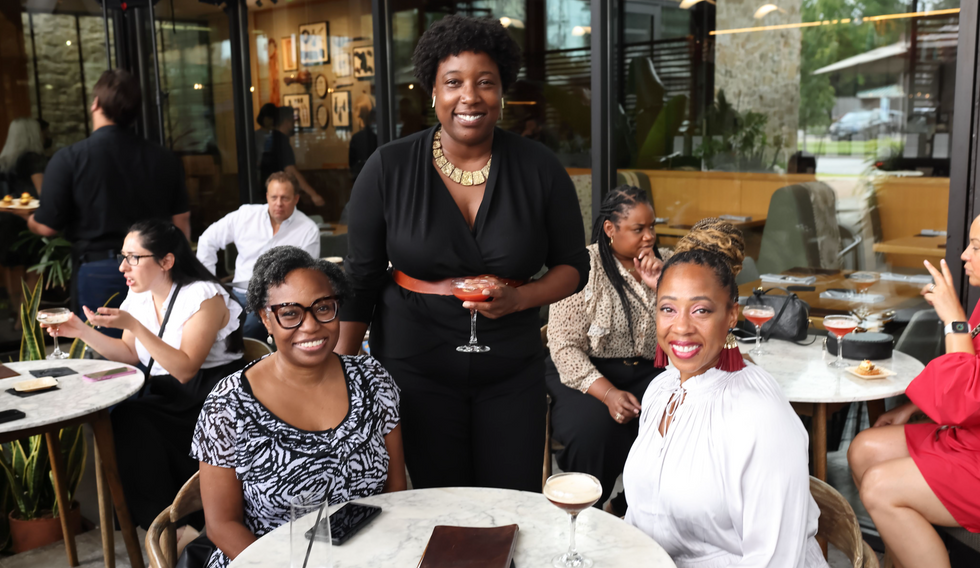 Chef Mashama Bailey with guests at her special dinner event at Traveler's Table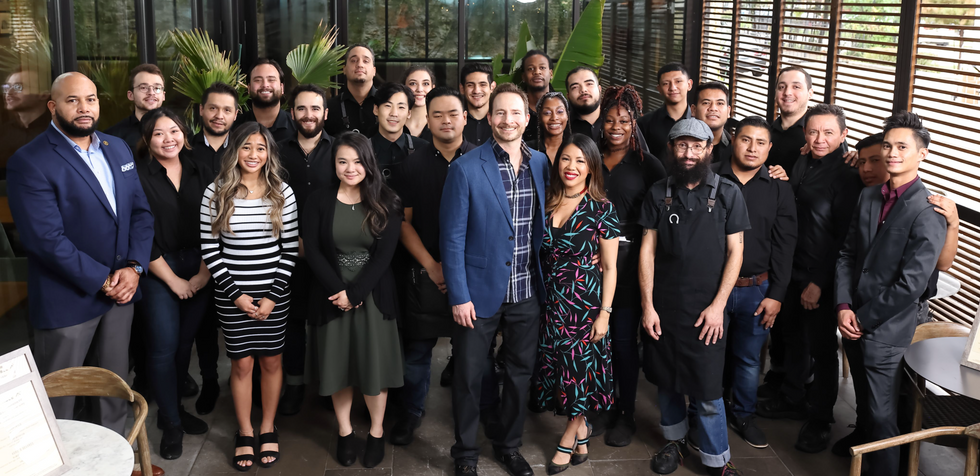 Matthew and Thy Mitchell and the Traveler's Table team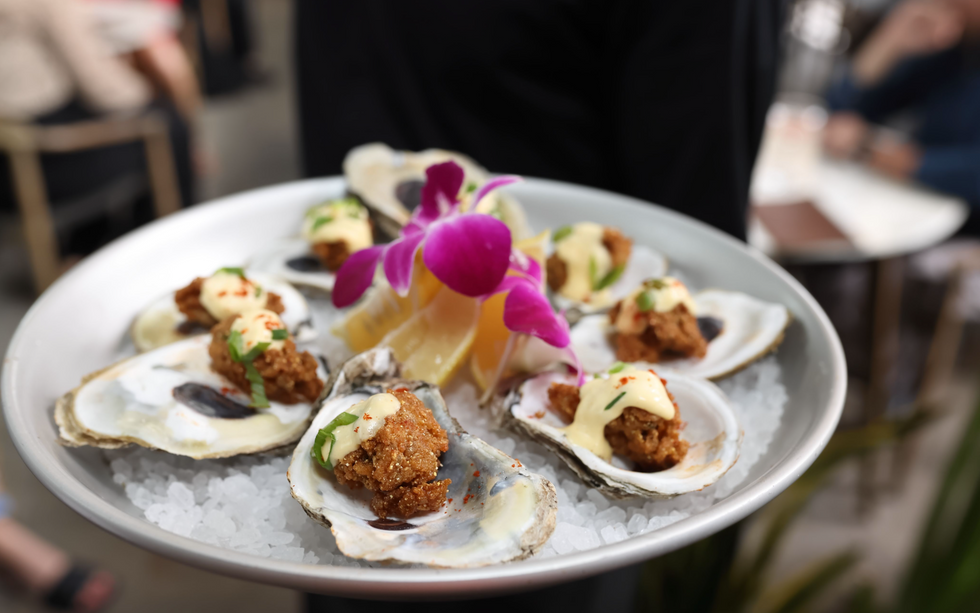 Viet-Cajun-style fried oysters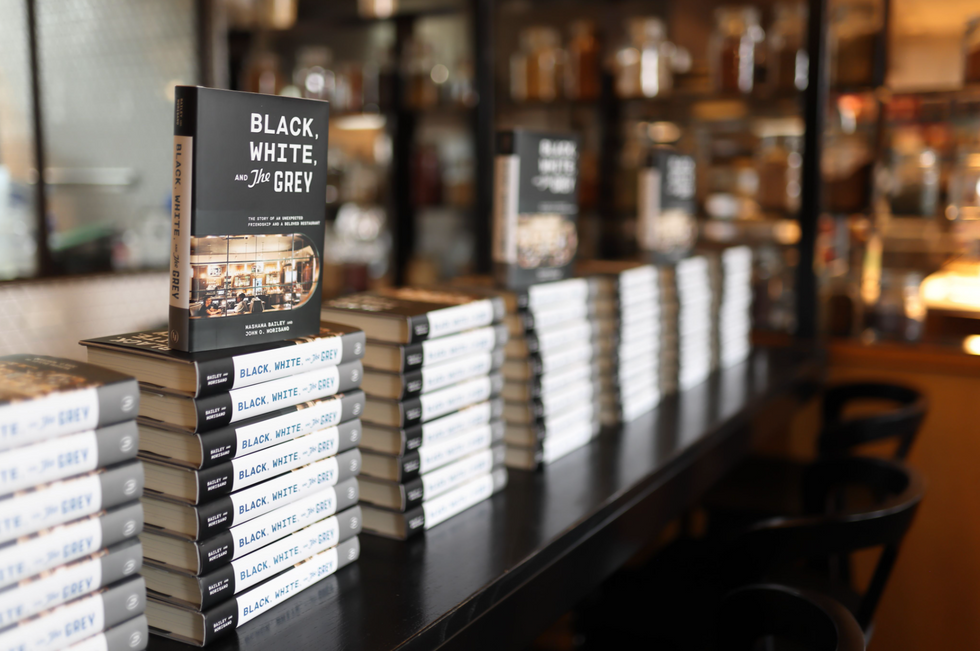 Each dinner guest received a copy of the culinary memoir, 'Black, White and The Grey'.
Food