National Burger Day Alert! Chris Shepherd's Doing a Burger Place!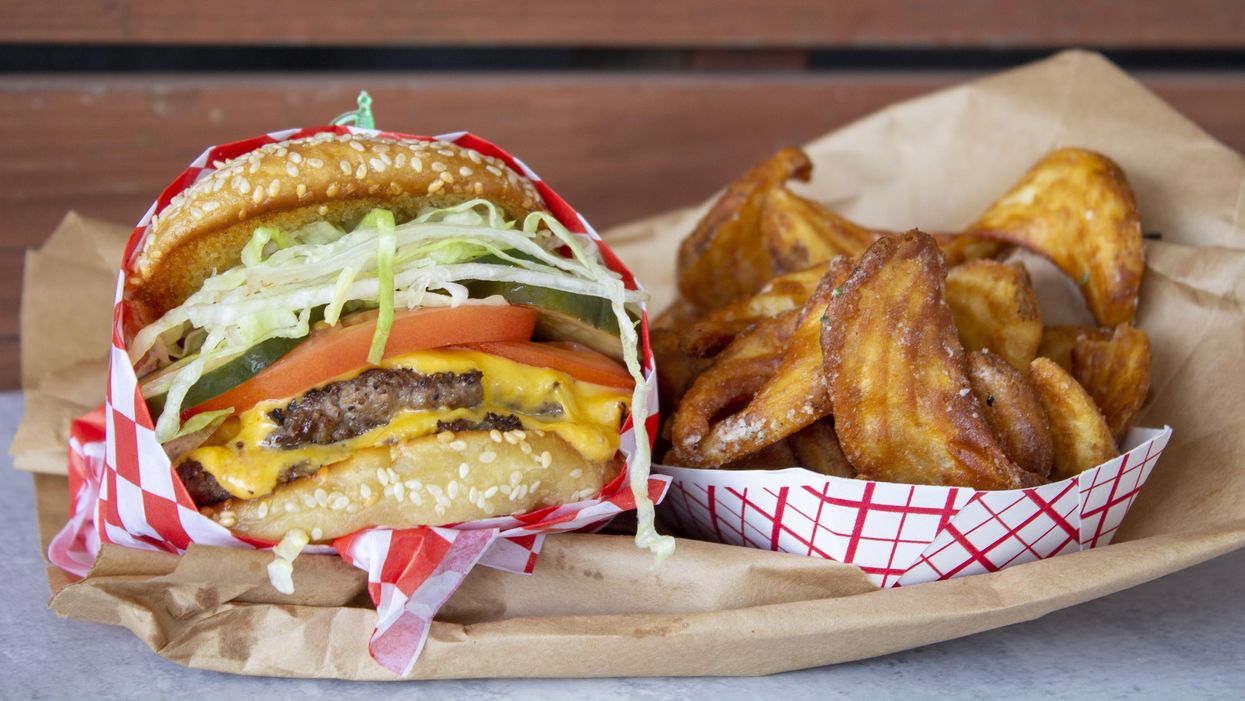 JUST IN TIME for National Burger Day — have you put up your National Burger Day tree yet? — comes breaking burger news from Houston's most prolific chef and celebrated restaurateur, Chris Shepherd.
---
Shepherd's Underbelly Hospitality will open Underbelly Burger at an unspecified time this summer in the Houston Farmers Market, right next door to Wild Oats, which is also among his company's concepts. The new eatery, in the refurbished market center, will also be near RC Ranch's butcher shop, which will supply some of the beef, along with Shepherd's longtime supplier 44 Farmers.
Per a release from Shepherd's office this morning, the 1,200-square-foot, 12-seat restaurant, which will also have a pickup window, will tout as its flagship sandwich something similar to one of the chef's most famous dishes at another of this popular restos. "The standard burger will be a slightly updated version of Hay Merchant's Cease and Desist burger — double meat, double cheese with lettuce, pickles and tomato on a potato bun," said the statement.
"The small menu will also feature Chris Shepherd's bacon sausage — both on burgers and in hot dog form — chicken sandwiches and special burgers driven by the seasons," it also noted. "The sidewinder fries are soft in the center and crispy around the edges." Pastry Director Victoria Dearmond's milkshakes will also be on offer, as will a boutique selection of wine and beer.
Underbelly Hospitality's Wild Oats is set to be a "fresh take on traditional Texas," with items like shrimp-and-grits but with masa, as in tamales, per a CityBook report in January.
Food