French Gourmet Bakery Turns 50, Sweetens Space with Fresh Remodel
Jenn Duncan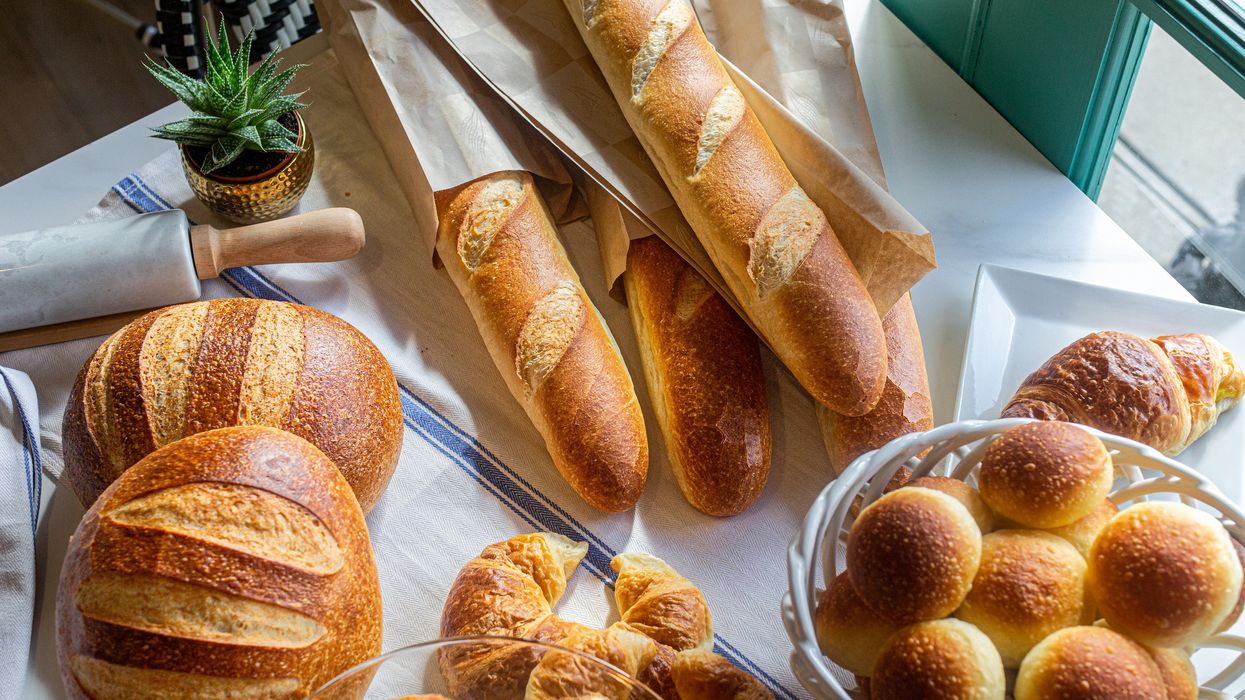 FIFTY YEARS IS a milestone for any restaurant — but one that should be especially celebrated during a historical multi-year pandemic and ongoing sluggish economy. As of this month, French Gourmet Bakery in River Oaks has sealed its status as a Houston classic.
---
How did it all begin? Patrice Ramain, a French-born baker, moved to Houston in his 20s and met his wife Mary at a wine tasting event. Mary, a Houstonian with a love for France, spoke conversational French, which helped them get acquainted. They married two years later, in 1973, and opened their original French Gourmet Bakery in a city with only a handful of bakeries crafting artisan bread from scratch. Back then, the word "gourmet" was just starting to get tossed around.
Today, daughter Lauren Ramain Montgomery has joined the family business, and together they uphold the rich heritage of French baking passed down from chef Patrice's parents, who both hailed from bakery families in France's Loire Valley. For generations, the team has upheld its tradition of authentic French pastries, cakes, fresh breads — and holiday treats like Bûche de Noël and French galette-des-rois and New Orleans-style kings' cakes. In the spring, its hot cross buns and Eggstravagant 3D Easter egg cakes always sell out.
French Gourmet Bakery is well known for its freshly baked breads including Tuscan wheat, country French loaf, baguettes, croissants, and dinner rolls. Also expect plenty of American-style sweets to choose like cupcakes and a variety of cookies including the popular chocolate thumbprints and decadent, fudgy brownies. Those with gluten sensitivities will appreciate the new gluten-free cookie flavors: Lolo's lemon chewies, chocolate chewies, and coconut macaroons.
Its homemade bread is put to good use with made-to-order sandwiches as well as a three-course, prix-fixe lunch option with a choice of quiche or made-to-order sandwich, Caesar salad, coffee or tea, and slice of cake for under $15. The bakery also stays busy with catering — breakfast, boxed lunches, trays, desserts and cakes. Light breakfast (coffee cake, quiche and more), as well as local coffee, is on offer Monday through Saturday.
As a nod to the 50-year mark, the bakery's interior and storefront have been remodeled by Mary, who studied at The Glassell School of Art, and Lauren. "We wanted to add modern design elements while retaining the timeless feel of the space," said Lauren. "Mom incorporated feng shui principles and created the color palette, while I focused on implementing modern furnishings."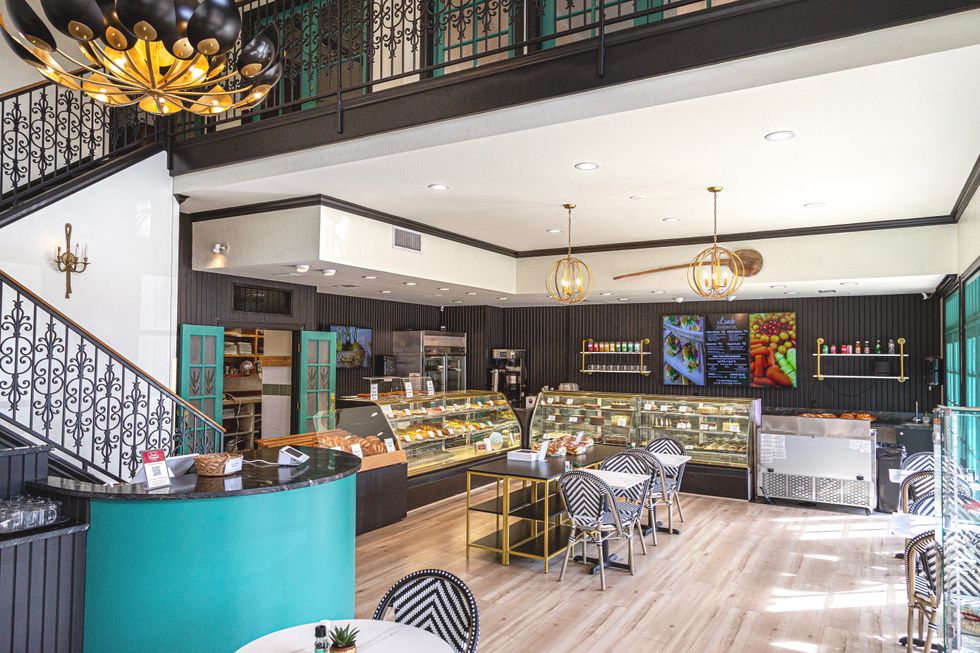 French Gourmet Bakery's remodeled interior
Artful cakes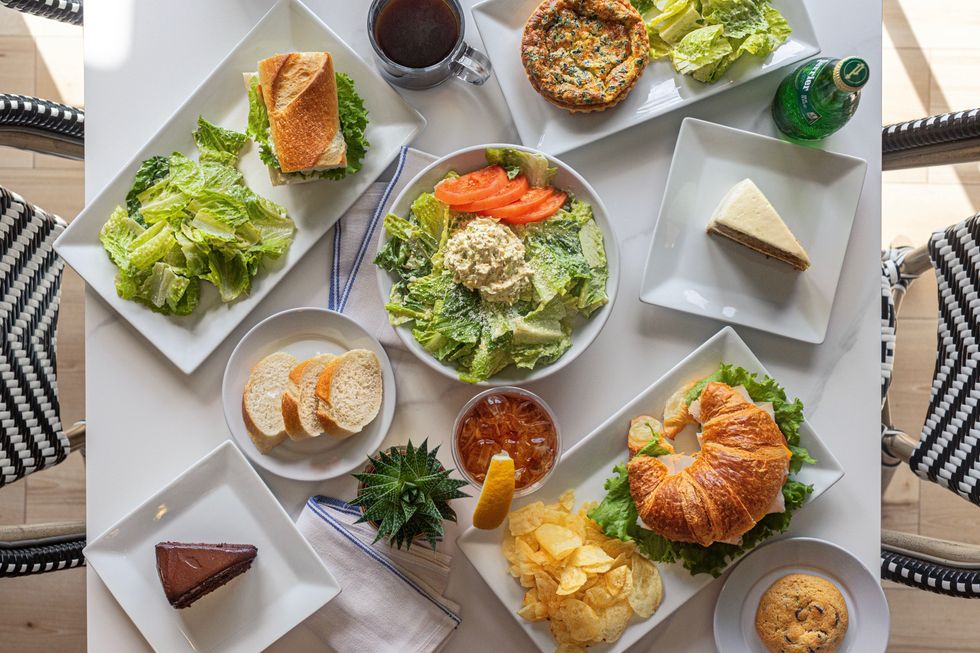 A lunch spread at French Gourmet Bakery
Food