Trend Alert: Spring for These New Tasting Menus!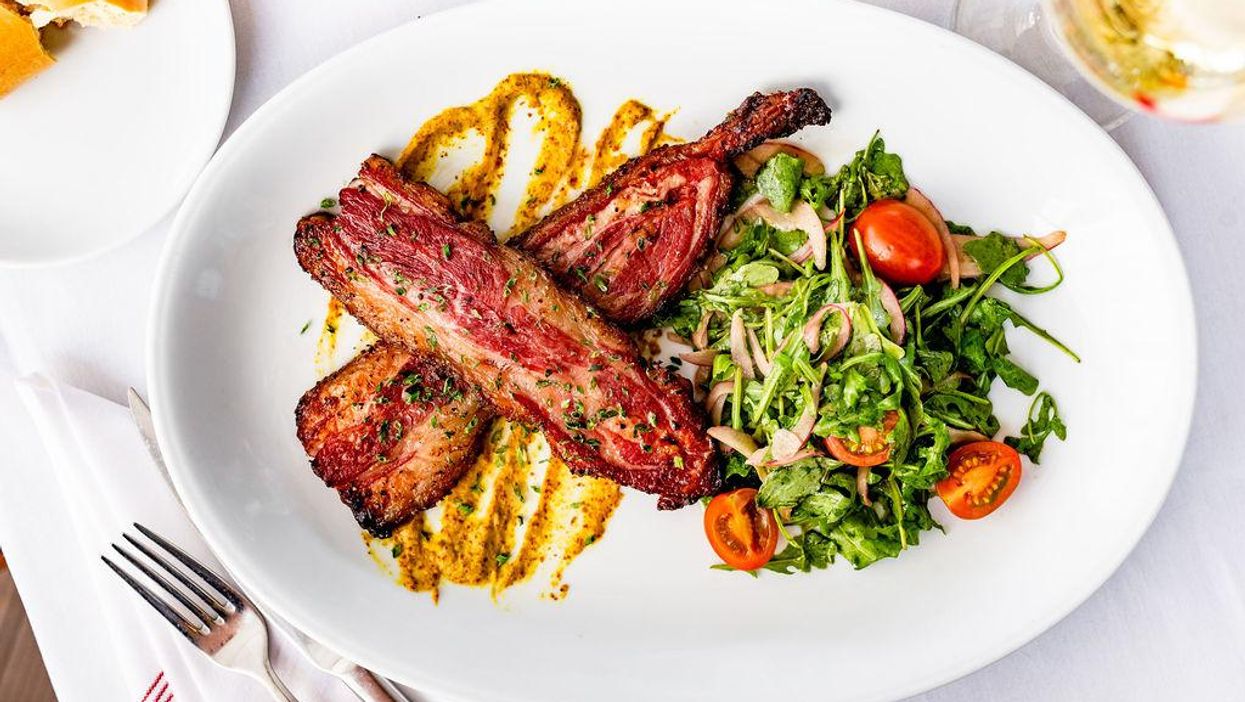 FEELING JADED BY the same ole restaurant menus? Whether you're curious about all things beef, seeking the perfect wine pairing, or craving to know more about the culinary regions of Mexico, this roster of new tasting menus should quell your craving for an epicurean adventure.
---
B&B Butchers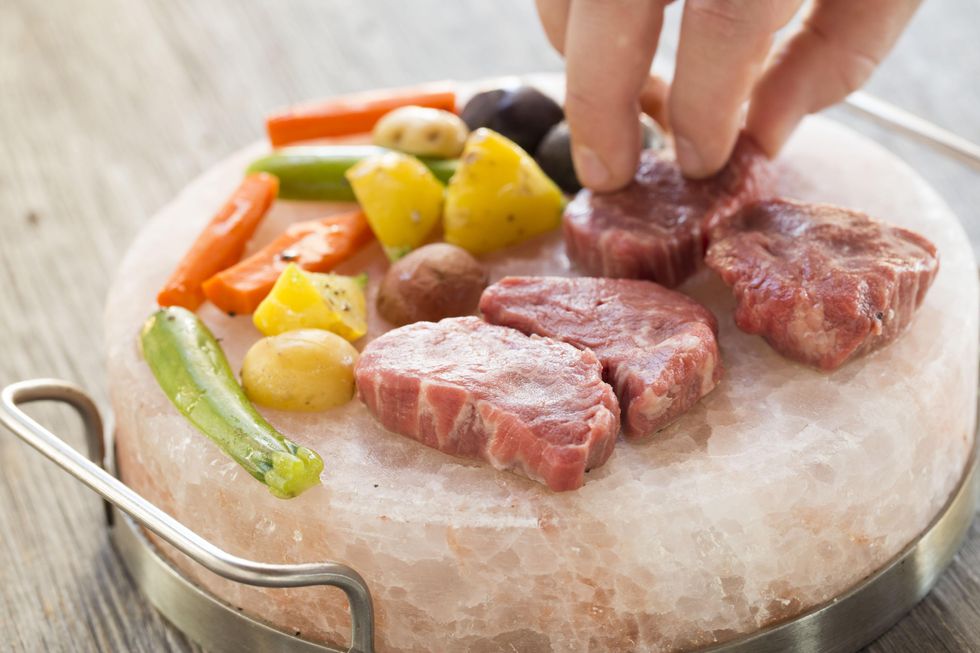 B&B's Kobe beef tasting
You never have to ask, 'Where's the Beef?' at B&B Butchers, which is launching its newest dining experience April 6. Previously only offered as a private event, "Meet Our Meat" is an intimate 12-course dinner offered in The Butcher Shop.
Created by B&B's executive chef Eduardo Montesflores, guests have the, ahem, rare opportunity to taste and compare the flavor components of exclusive cellar cuts while learning about the meat and the dry-aging process. Expect a fun, educational evening as you indulge in various cuts, working your way up to the holy grail: the A5 certified Kobe beef. To make things even more marvelous, the dinner includes wine pairings for the ultimate foodie night out ($375 per person).
A peek at the menu reveals juicy dishes including thick slabs of smoked lamb bacon; several styles of dry-aged ribeye; filet mignon many ways; family-style sides, desserts and more. Guests can book their spot on OpenTable here and each dinner is limited to 16 guests. Can't make the first one? Learn more and view all the 2022 dates here.
Picos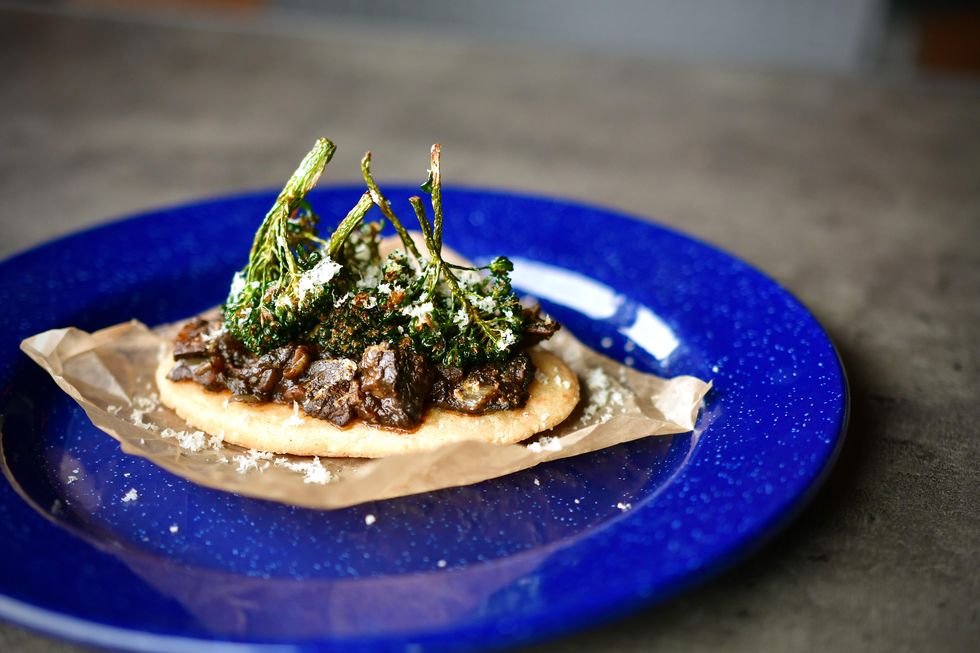 Course two of Picos' maize menu / photo by Alex Montoya
On the heels of ushering in 38 years of Arnaldo Richards' Picos, the Upper Kirby restaurant that celebrates Mexico's seven distinct regions, chef-owner Richards is launching a monthly dinner series dubbed "Curated x Picos." It will showcase the richness of Mexican culture by highlighting one seasonal ingredient on the last Thursday of every month, starting with the Mexican staple maize. On March 31, two seatings are available for the inaugural dinner, which can accommodate up to 40 guests in the restaurant's intimate private tequila room. Cocktail pairings are optional.
"We fell in love with the idea of doing this series because it not only gives our guests the opportunity to enjoy a more intimate and curated experience, but it also shines a spotlight on time-honored cooking methods and traditional ingredients," says Richards. He added, "Corn is in our roots, so it only made sense to kick the series off with this revered ingredient."
Chef Sergio Ledesma and chef Atzin Santos will dish out a savory menu that offers six different interpretations of maize. Think tostada with scallop sashimi; langoustine and recaudonegro black beans; 72-hour braised Wagyu short rib with mole negro and plantain purée. Get all the details about Curated x Picos and upcoming dinners here.
Rosalie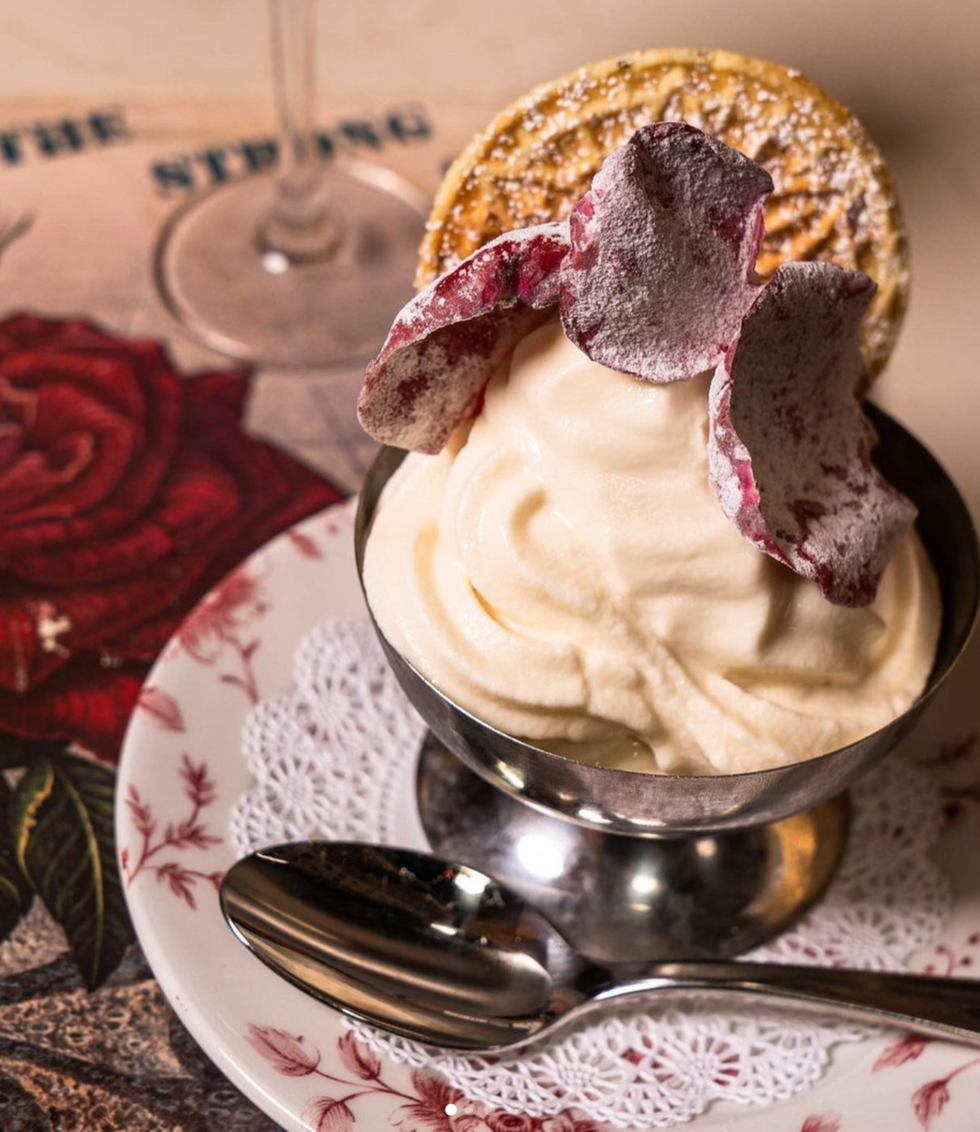 Rose-scented soft-serve at Rosalie
Everything's coming up rosé at Rosalie Italian Soul! Chef Chris Cosentino and his team have designed a pretty little menu that plays well with rosé wine. Each dish is priced a la carte and includes the perfect wine pairing. Dig into Lady and the Tramp: spaghetti and meatballs for two, coupled with Unshackled by Prisoner rosé. Rose Chicken and Radicchio with blood orange and rose petals is married with Aqua Di Venus, and for a truly rosy finale, Rose-Scented Soft Serve Ice Cream is on offer, with bubbly Lucien Albrecht Crémant rosé.
Food