This Week in Food: Two H-Town Go-Tos Expand, an International Sensation Arrives, and More!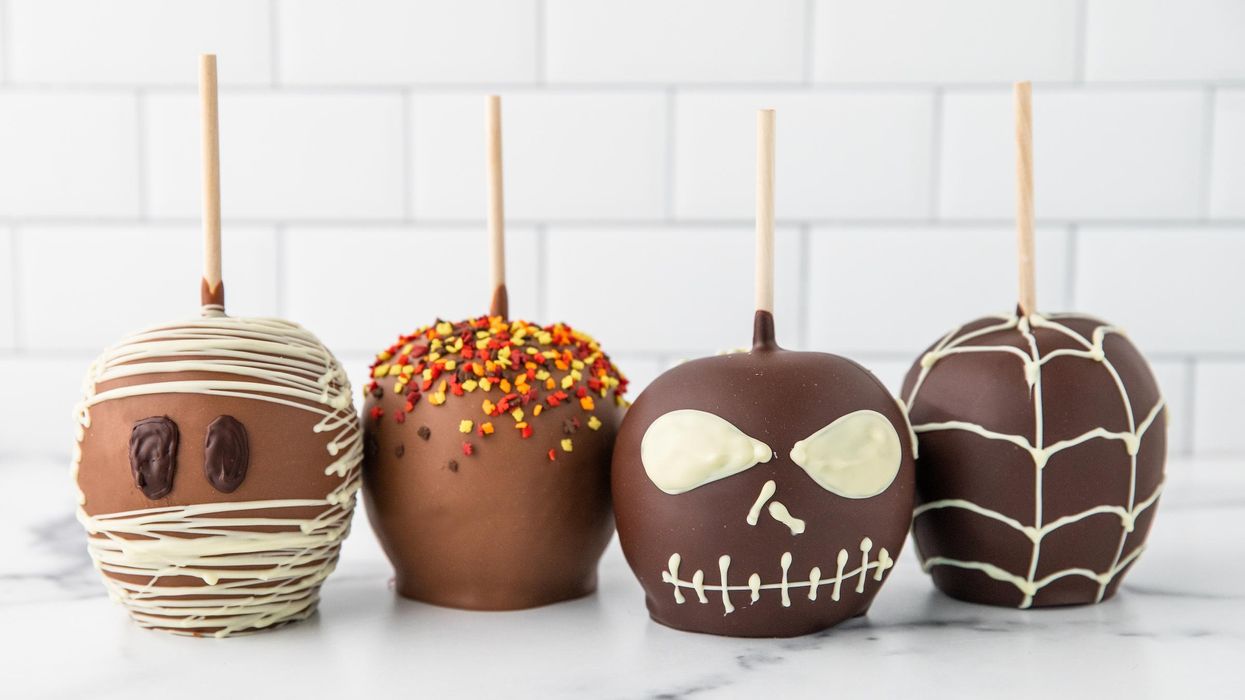 WELL, FOLKS. IT'S still hot outside. The silver lining? So is Houston's dining scene. Read on for this week's tastiest news.
---
Chicken Shack Shakes It Up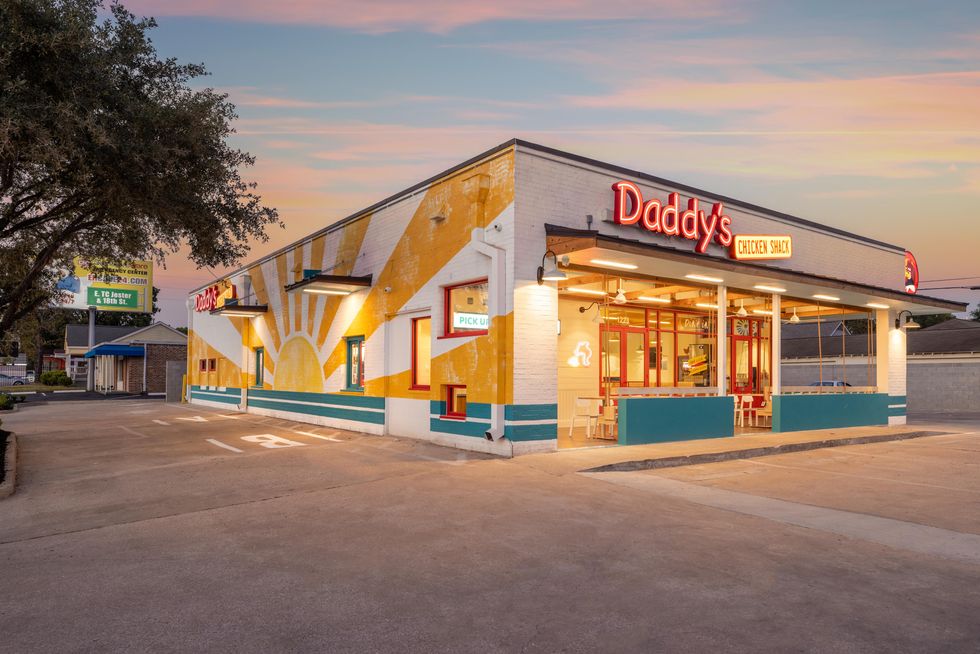 Daddy's Chicken Shack (photo by Shannon O'Hara)
Los Angeles-based fried-chicken joint Daddy's Chicken Shack selected the Heights as the site of its second location, which opens today at 1223 W. 11th St. Founding chef Pace Webb grew up inside the Loop and is excited to return to her roots. The menu is a mouthwatering meld of southern-fried goodness and Southeast Asian flavors, starring buttermilk-brined, double-battered chicken and thoughtful — but not overwhelming — toppings. Breakfast, served all day, brings rosemary-biscuit sliders and the "Waffle Daddy" sandwich; bowls, chicken fingers, fries, signature sandwiches and vegan offerings are available all day as well.
Nostalgic Favorite Expands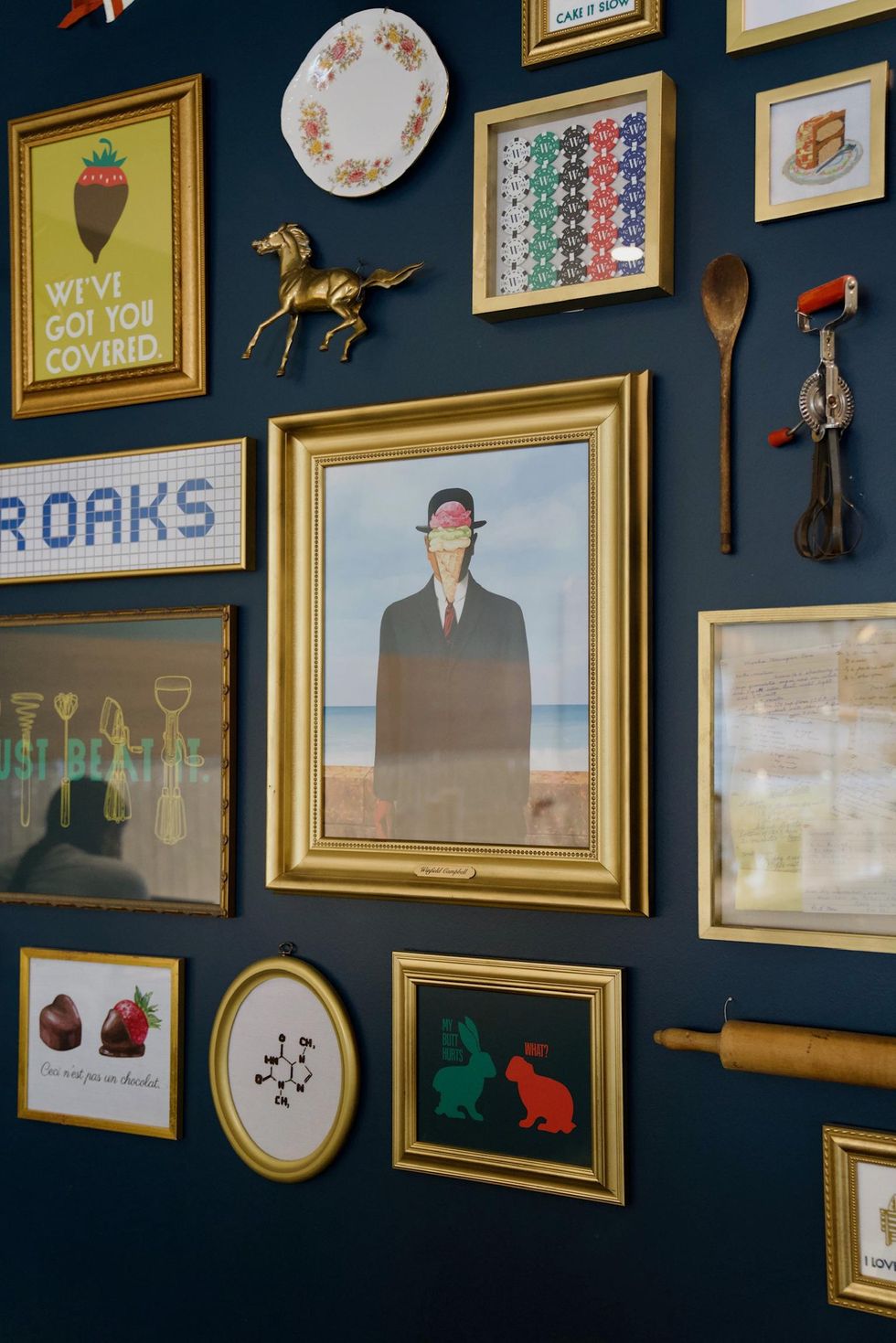 Inside Winfield's Chocolate Bar (photo by Becca Wright)
Locally iconic dessert spot The Chocolate Bar has expanded, opening a new outpost on West Alabama under the name Winfield's Chocolate Bar. The rebrand is inspired by owner Molly Voorhees' family: Win Campbell, who cofounded Beck's Prime, which Voorhees now runs, and Campbell's great uncle Winfield, who purportedly delivered baked goods by horse-drawn carriage and sold penny loaves door-to-door during the Great Depression.
The new space includes a takeout window, a 44-foot-long counter, vintage-inspired décor, and a display case filled with rows of cakes, cookies, ice creams, truffles, seasonal chocolate molds, and all types of chocolate-covered delights by Executive Pastry Chef Grace Lapsys.
The original parlor in Rice Village will continue to operate under The Chocolate Bar name.
Mexican Hot Spot Says 'Hola' to River Oaks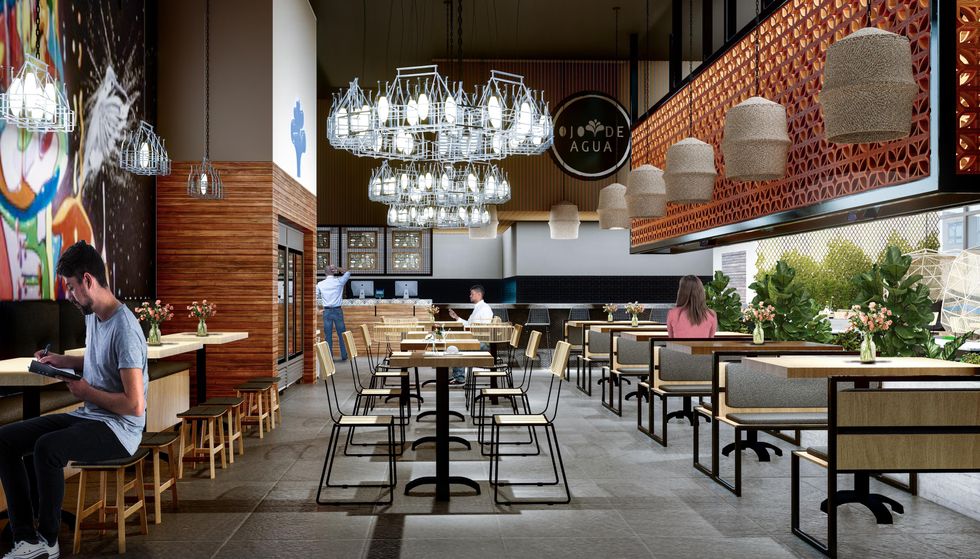 A rendering of the forthcoming River Oaks District outpost of Ojo de Agua
Mexico-based fast-casual restaurant-slash-artisan-market Ojo de Agua will open its second U.S. location in River Oaks District soon. (The first bowed in Miami last year.) "The decision to choose River Oaks District as Ojo de Agua's first Texas location was not a difficult one," said Rafael Montero, partner at Texas-based Gitano Capital, in a statement. "We think that our fresh, wholesome ingredients and flavorful dishes will resonate with a global clientele in one of the foremost dining and shopping destinations in Houston as we seek to establish a solid foundation from which to build and grow our brand stateside."
Expect fresh juices, acai bowls, salads, burgers and other all-day fare; the retail portion touts fresh produce, salsas and other "essentials" inspired by the restaurant's menu. The colorful, open-air markets of Mexico inspired the interior design of Ojo de Agua, with unique elements like light fixtures made from milk-bottle crates, and vibrant, hand-painted murals.
Beloved Eatery Adds Third Location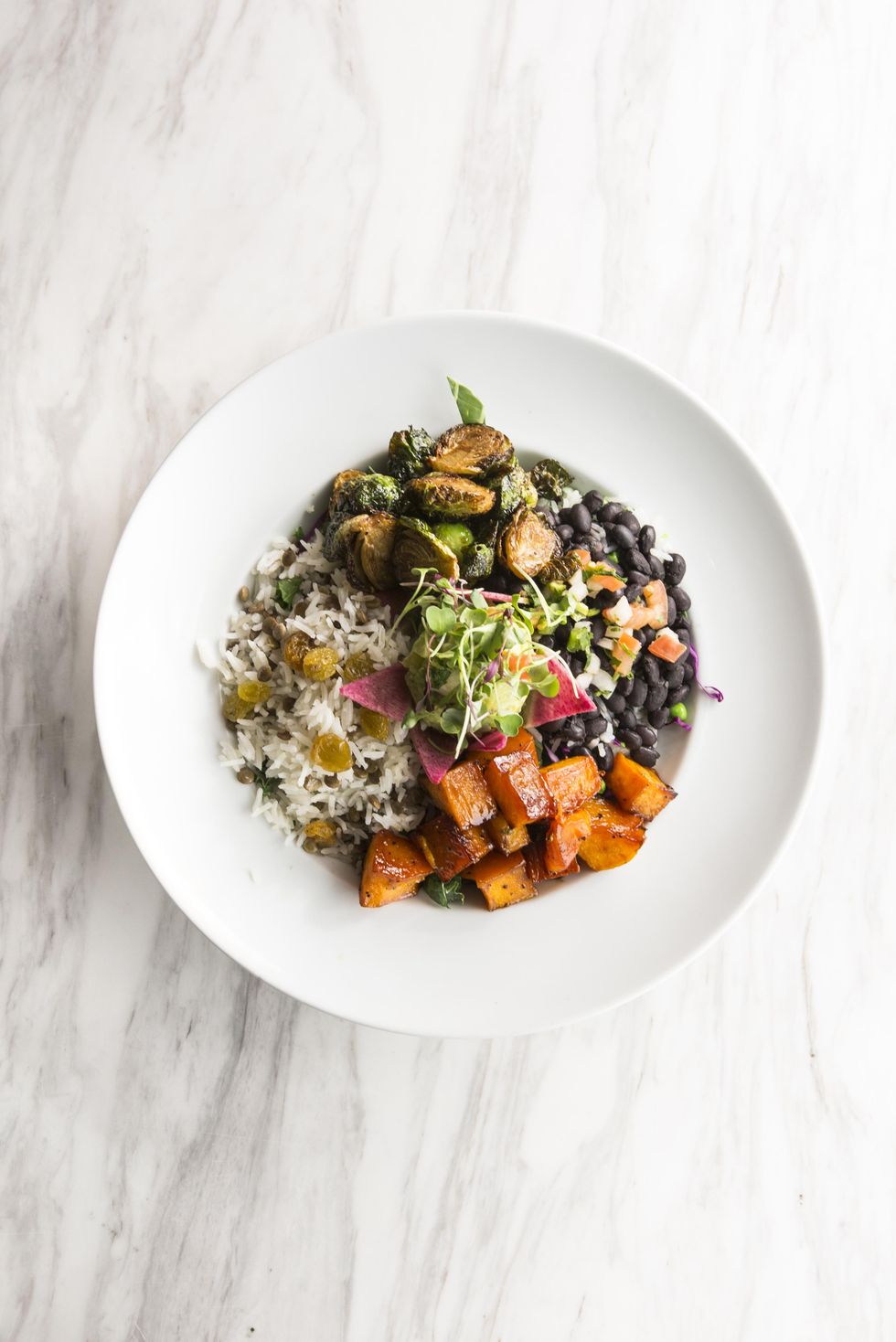 A plant-based bowl at Hungry's (photo by Julie Soefer)
For the first time in 40 years, Hungry's will open a new location, this time in Tanglewood. Hungry's Woodway will, of course, tout the family-owned restaurant's "greatest hits," but it will also explore new territory first broached by its sister concept, Heartbeet, which serves nourishing and tasty plant-based food.
"We like to think of this new location as the 'best of' our menus," said Hungry's VP Nousha Nowamooz in a statement. "With an increased request for a variety of plant-based dishes, this outpost will have a more vegetable-rich approach with a more modern, tailored menu."
The Tanglewood outpost, complete with a dog-friendly patio, will open early next year.
Highland Village's 'Delizioso' New Restaurant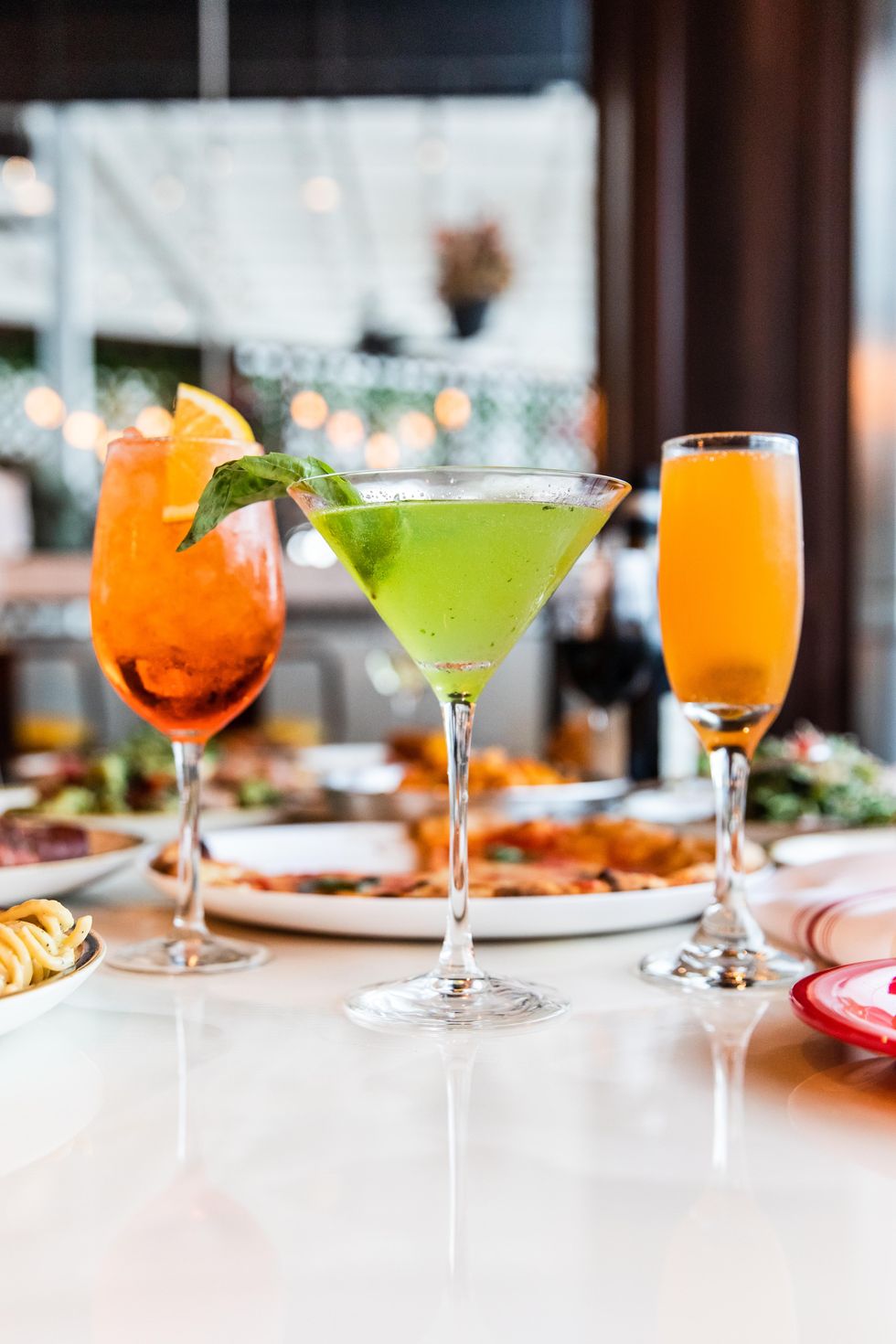 Aperol Spritz, Basil Martini and Peach Bellini at Numero28 (photo by Becca Wright)
Handmade pasta and a refreshing basil martini — what's not to like? That's what's on offer at Numero28, now open in Highland Village. It's the latest in a profusion of great new Italian spots in H-Town. Here, expect an all-Italian soundtrack and cocktail list, and a showstopping version of cacio e pepe. Save room for gelato! For more, see Robin Barr Sussman's review here.
Food