New Restaurants! Get a Sneak Peek at Five Eateries Opening Right Now in Houston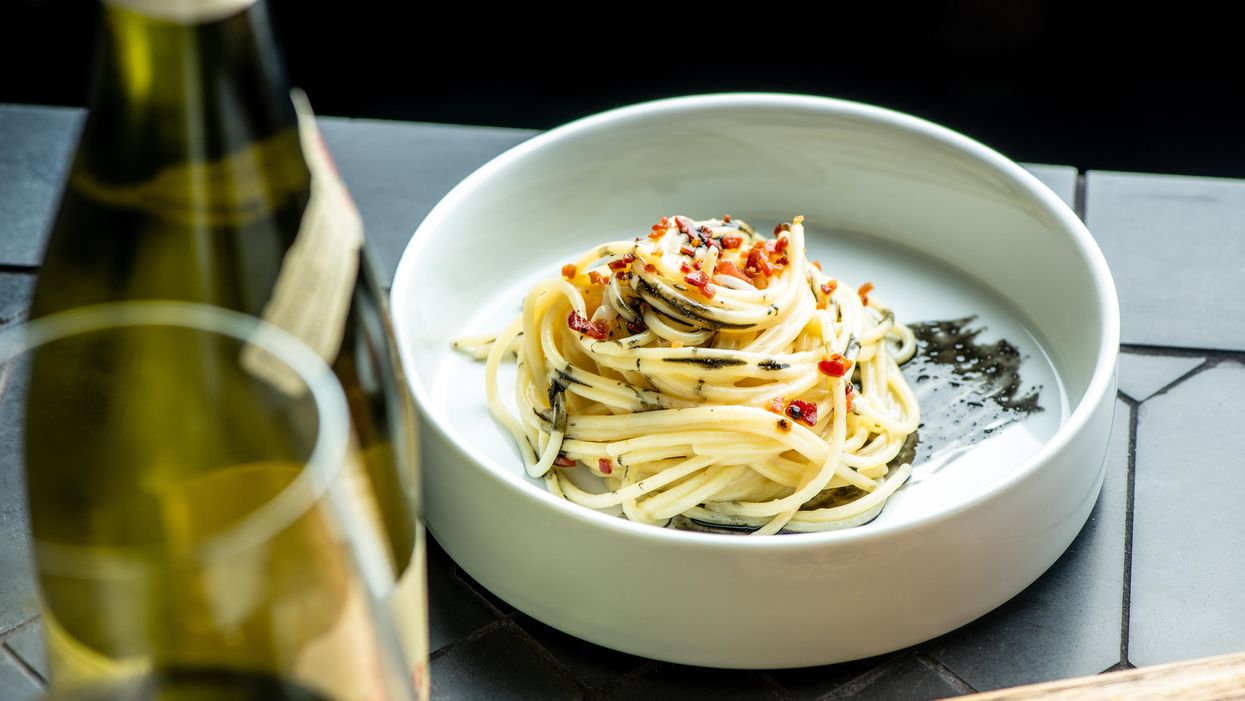 THE DOG DAYS of summer and the first week or two of the school year might typically be slow, but Houston's restaurant scene seems to have missed the memo. Here's a peek at five new restaurants opening now!
---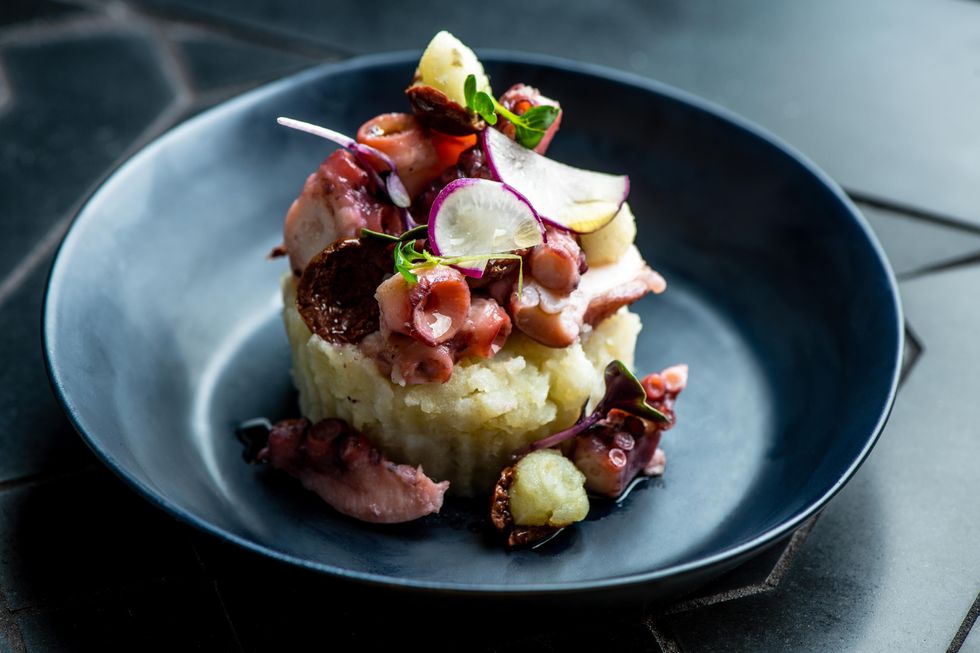 Polpo e patate con olive taggiasche at Concura Italian Bites
CONCURA ITALIAN BITES Fashion and design consultant Jessica Biondi's concept, inspired by family gatherings growing up in Italy's Marche region, opened yesterday near Highland Village. "The vibrant Italian restaurant will have a sophisticated atmosphere and menu structure similar to a modern restaurant you would find tucked away in Italy," promises a rep for the eatery. "The menu will feature small and large plates encouraging guests to share and explore together." Chef Angelo Cuppone, also of Marche, offers a menu touting contemporary dishes such as tartare and charcuterie variations, as well as traditional items such as Pappa al Pomodoro. And sign us up for the house G&T, which has rosemary, sage and lemon peel.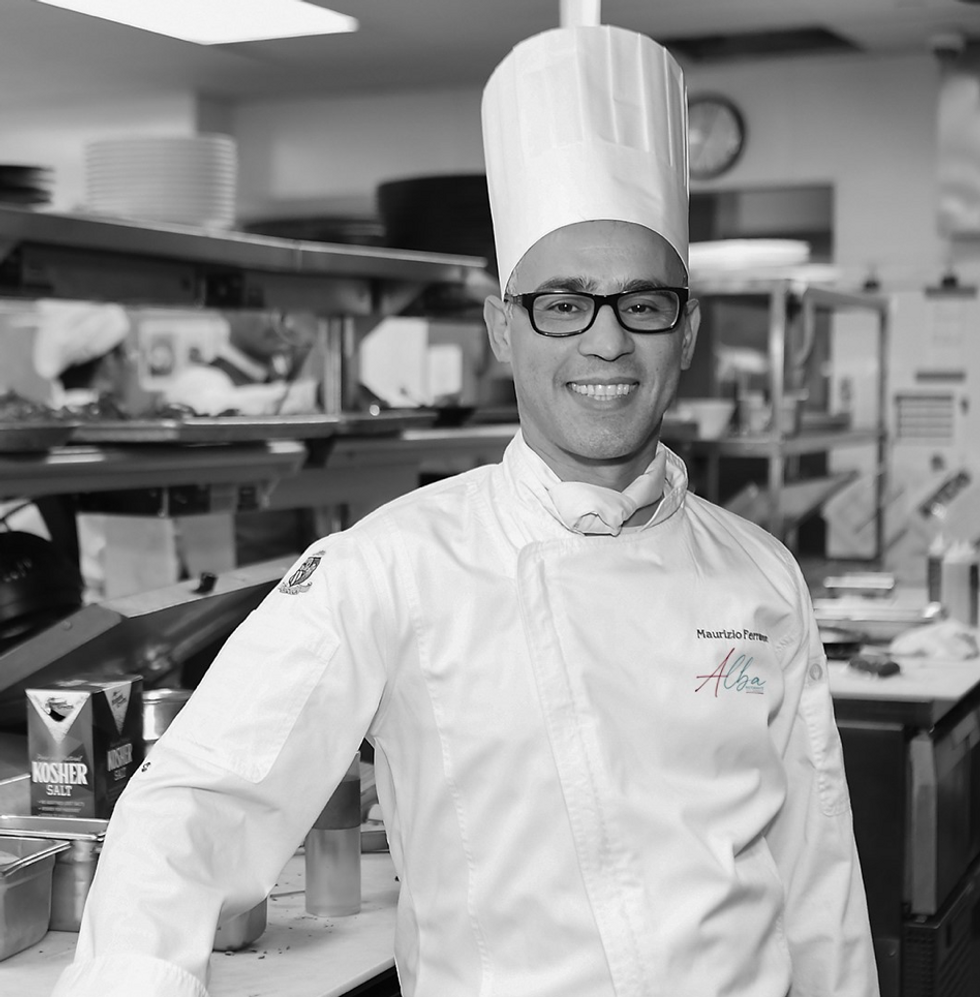 Chef Maurizio Ferrarese at Alba Ristorante
ALBA RISTORANTE Italy is shaping up to be quite the dining trend for fall. In a new Northern Italian eatery in Giorgio Borlenghi's Hotel Granduca, Chef Maurizio Ferrarese will bring his best as a top risotto and truffle chef. "His signature dish features black truffle and scallops," according to a restaurant rep. "In addition, seafood dishes will include lobster and Mediterranean and Gulf seafood. Deeper into the menu, you will discover signature Piemontese beef tartare, shaved truffles, and Ferrarese's memorable Barolo risotto." Unique features at the new place will a include a Champagne bar with a menu of snacks like caviar, prosciutto and olives. Alba, opening next month, will be accessible from inside the hotel, and also from outside.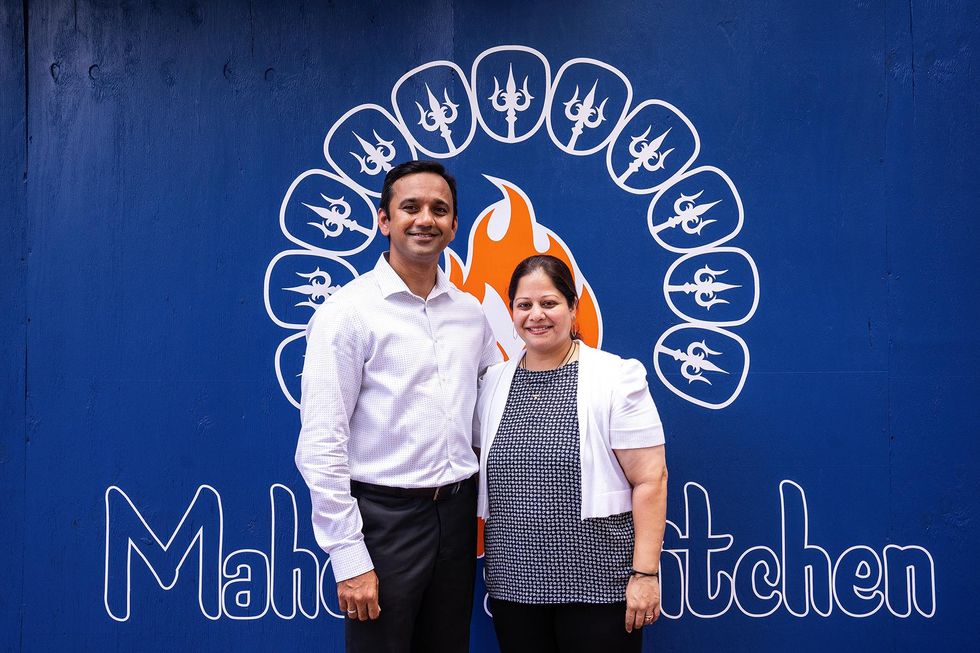 Neelesh and Shubhangi Musale of Mahesh's Kitchen
MAHESH'S KITCHEN Around the end of August, first-time restaurateurs Neelesh and Shubhangi Musale will open what's said to be an elevated Indian restaurant in the Sugar Land Town Square — in honor of Shubhangi's late younger brother, an aspiring chef gone too soon. "Growing up, my younger brother Mahesh and I always dreamt of opening a restaurant together," said Shubhangi in a statement. "Through this project, we're keeping that wish and his spirit alive." A rep describes the interior of the new place as "chic" with an open kitchen, and adds that patio dining will also be on offer. The menu will incorporate homestyle, traditional dishes such as butter chicken with free-range chicken, along with unique contemporary items. Think salmon with mango, habanero and ginger. Wash it down with a tamarind margarita or a cardamom mojito.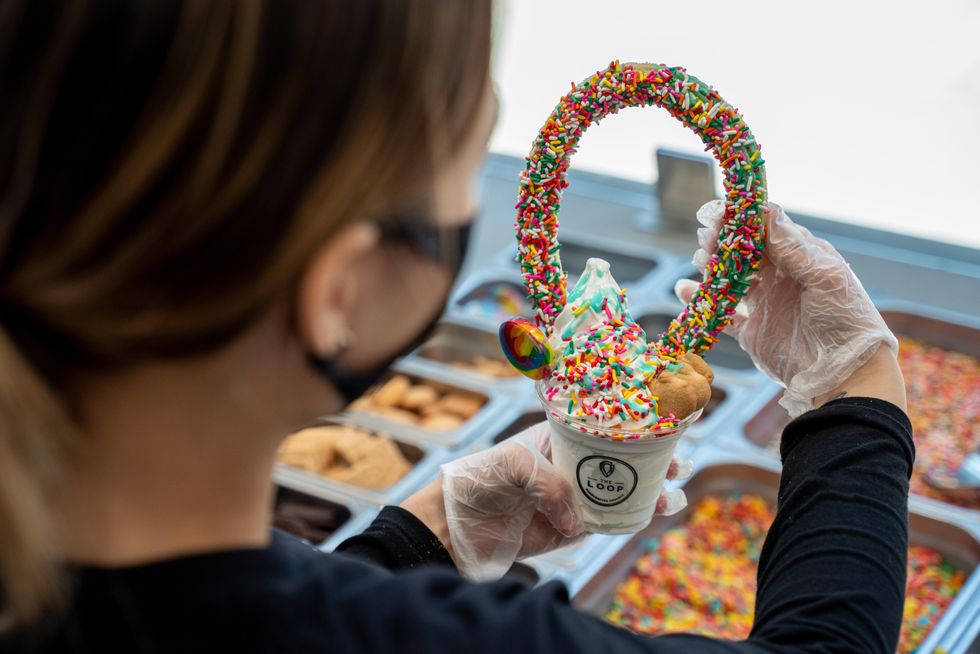 The Birthday Churro at The Loop
THE LOOP HANDCRAFTED CHURROS A Southern California sensation is expanding, for the first time, out of the Golden State — to a storefront at the Hanover Rice Village. The outfit specializes scratch-made, fried-to-order churros, shaped in loops, and customizable with various sugars, glazes, topping and soft-serve ice cream. The Insta-savvy brand — it has a quarter-million followers — has become famous for its s'mores, Crème Bruloop and Cookies & Cream options. The new Houston space is said to be Insta-ready itself, with a greenery wall, a magnetic alphabet wall, a neon sign and an in-store photo booth. The Loop was founded just five years ago by siblings Minh and Loan Ngyuen, inspired by the growing popularity of the traditional Spanish pastry in parts of Asia.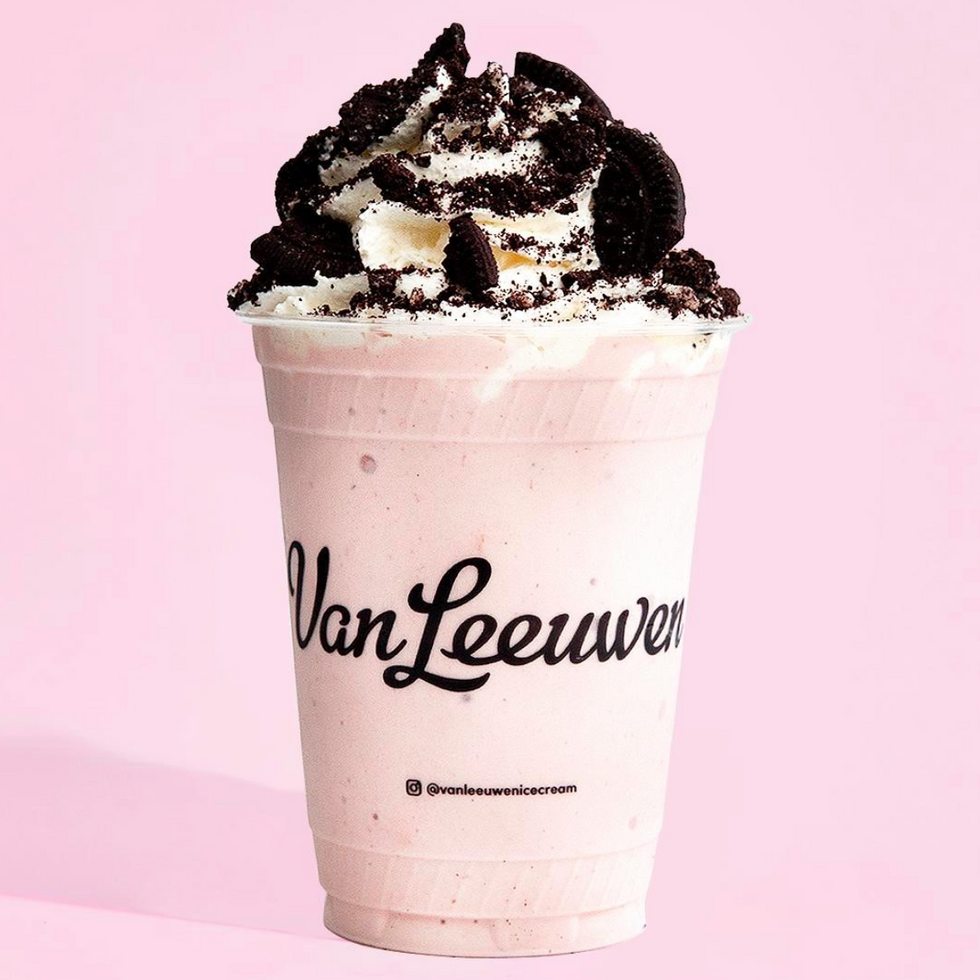 Strawberry milkshake, whipped cream and topped off with cookies & cream crumble at Van Leeuwen Ice Cream
VAN LEEUWEN ICE CREAM Speaking of decadent dessert imports, the second Houston location of Brooklyn's trendy ice cream shop is set to open Saturday, Aug. 21. At the Uptown Park outpost, expect a new limited-edition flavor, Horchata Dulce De Leche Swirl, created in partnership with Chef Hugo Ortega. Per CityBook's previous reporting, Van Leeuwen shop opened in Rice Village in May, with exclusive flavors of its from-scratch dairy and vegan ice cream. Think impossibly chunky-yet-creamy creations like wild-blueberry-shortcake and peanut-butter-brownie-chip.
Food