This Weekend at MFAH: Enjoy Kusama Cookies, Rosé Cocktails and More on the 'Culinary Canvas' Menu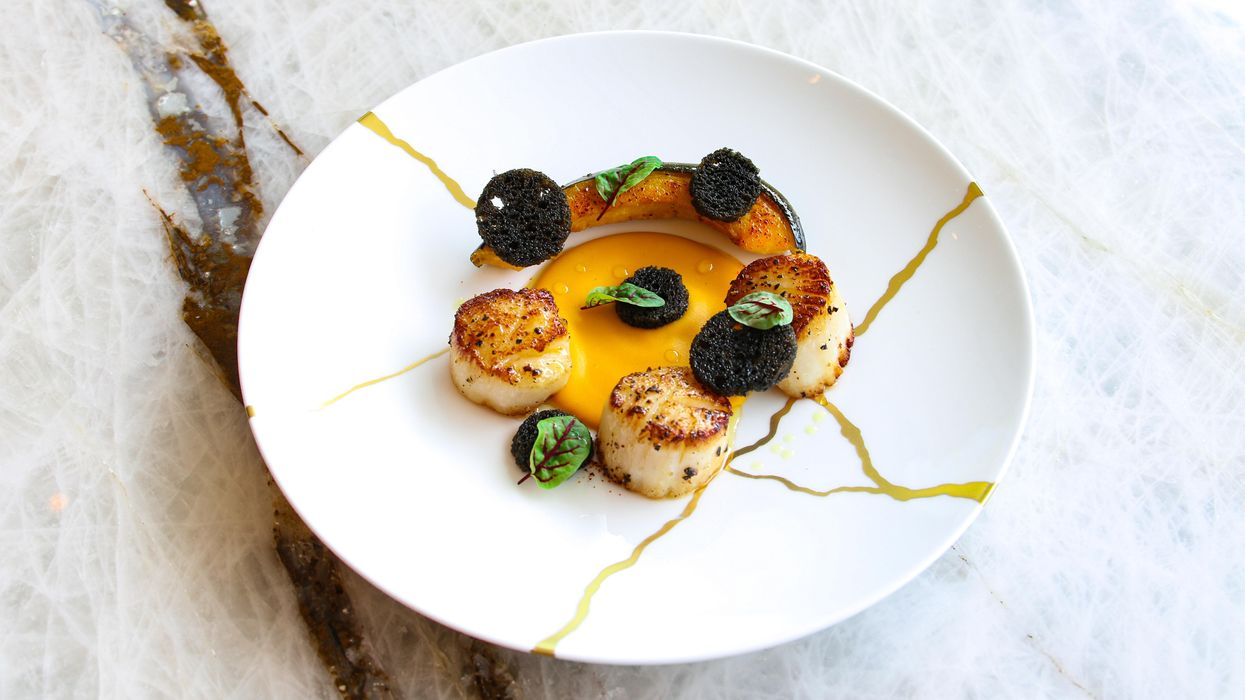 IN SEARCH OF special weekend plans? The two Bastion Collection restaurants insdie the Museum of Fine Arts, Houston are putting on a show with beautiful brunch offerings, in addition to rolling out the latest Culinary Canvas series. Add in new exhibitions, and the MFAH is the place to be for everything artful!
---
Things are coming up roses at Le Jardinier's new rosé-themed "Rose Experience" brunch this Saturday and Sunday, Sept. 24-25, from 11:30am-2pm. Guests can anticipate a three-course menu, myriad rosé wine offerings and rosé cocktails shaken up just for the weekend.
Chef Felipe Botero uses touches of red and pink in the dishes, starting with burrata garnished with pine-nut gremolata, cherry tomato and stone fruits. Segue to decadent Maine lobster with organic egg, bok choy and brioche in Hollandaise, or scrambled eggs brightened with smoked salmon and "everything" seasoning. For the finale, tuck into a peach tart with almond cream and raspberry coulis, the pancake with strawberry compote and vanilla Chantilly, or other scrumptious choices.
"We are inspired by both the beauty and vibrancy of roses and also the crisp red fruit flavors of rosé," says Thurston Woods, beverage director of Le Jardinier. "We wanted to celebrate the end of summer by developing a brunch menu with pairings that truly captures their essence."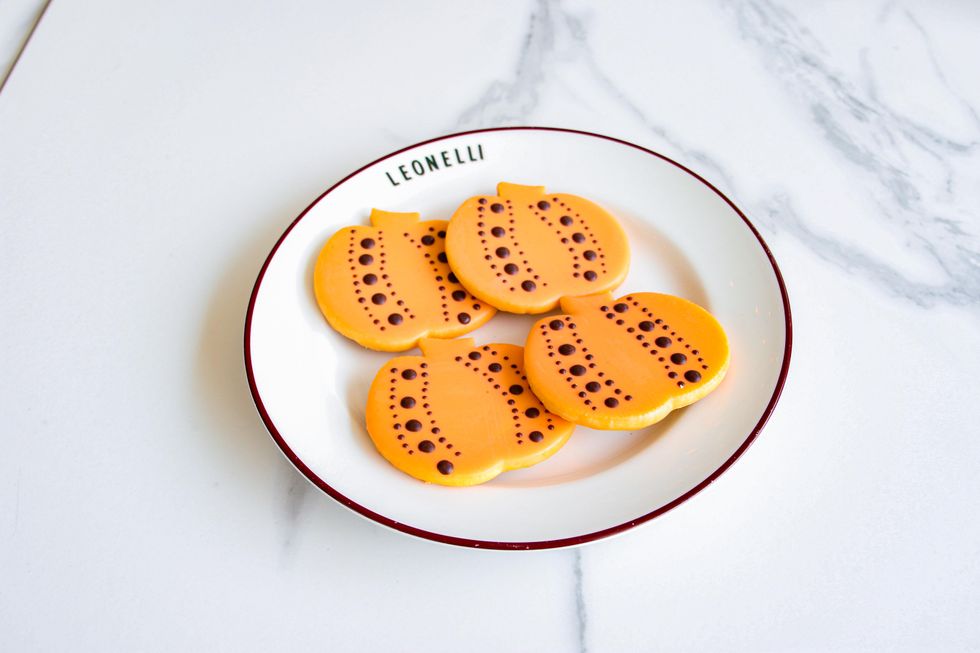 Kusama pumpkin cookies at Cafe Leonelli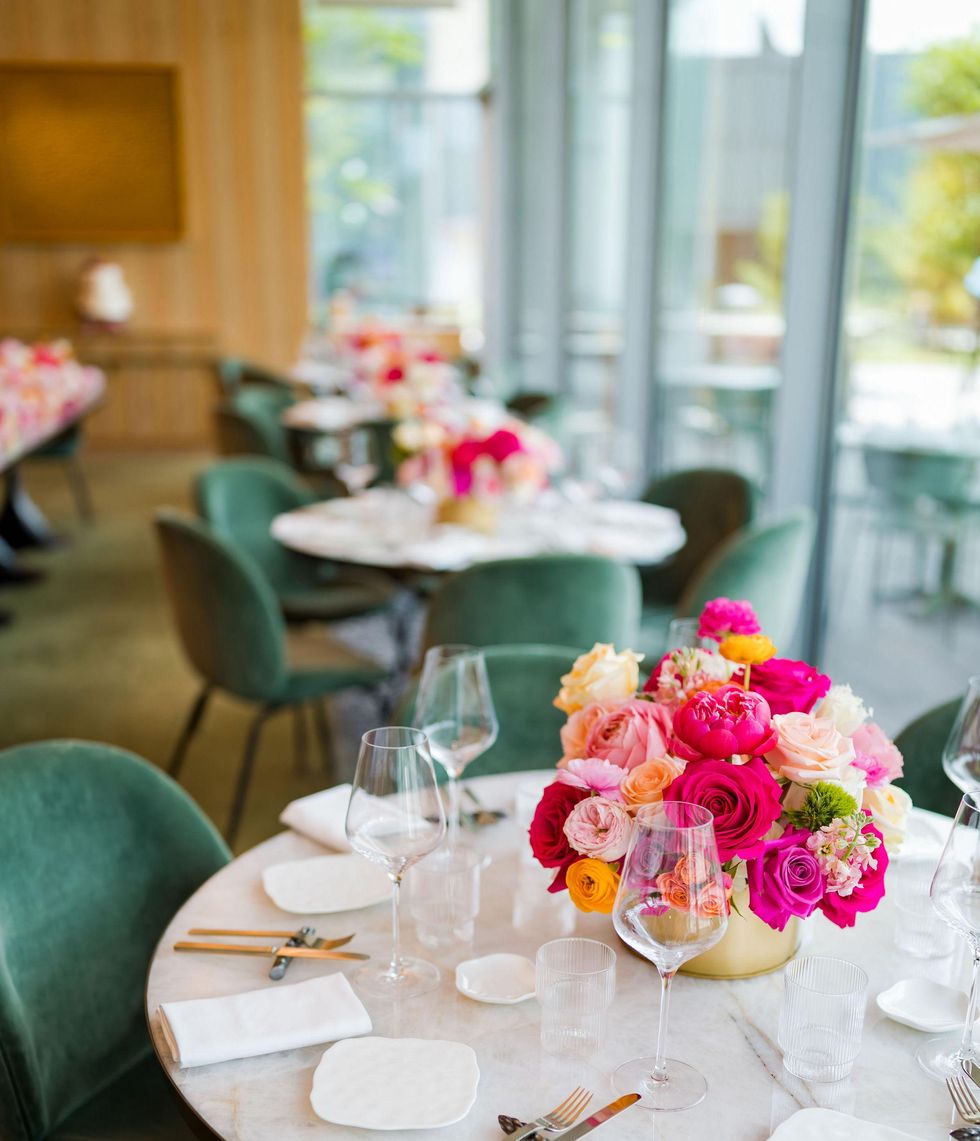 Rosé brunch (photo by Shannon O'Hara)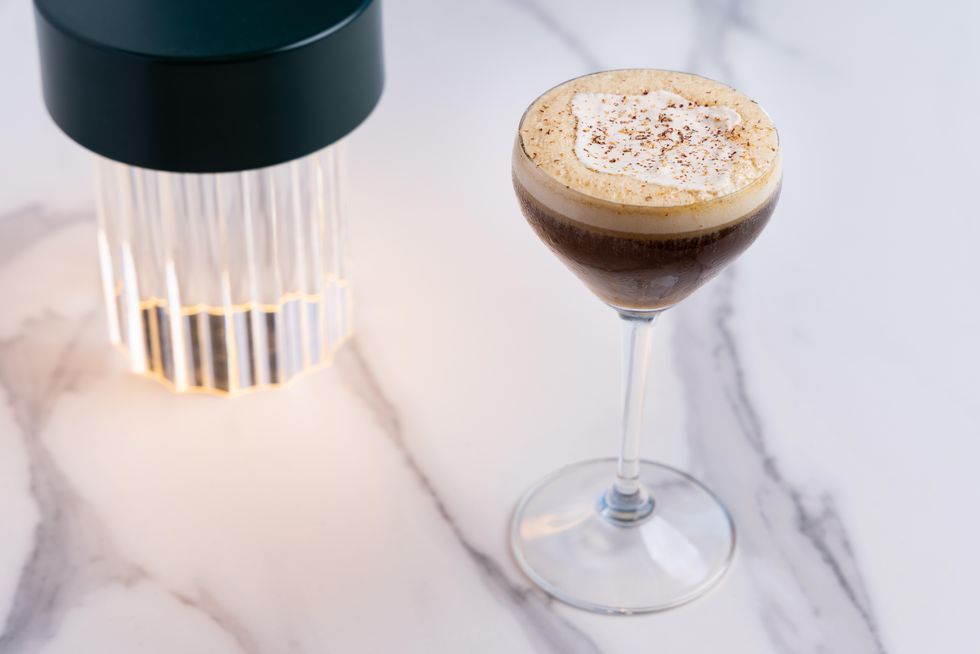 Cafe Creme (photo by Shannon O'Hara)
The sun-strewn dining room touting coveted views of the Cullen Sculpture Garden will be festively decorated with pink and red flowers. Wine offerings will keep things bubbling with sparkling rosé and dessert wines to match the theme. A special Prestige rosé Champagne will also be available by the bottle.
But that's not the only thing cooking at the MFAH: There's more art to eat.

Le Jardinier and Cafe Leonelli are proffering dishes inspired by artist Yayoi Kusama's famous light installation Aftermath of Obliteration of Eternity as a part of its Culinary Canvas seasoning series. Kusama created her first infinity room in 1965. The artist has since created more than 20 infinity mirror rooms that have been displayed around the world. The museum is anticipating that the dramatic show will generate long lines, so its restaurants will be the perfect respite.
At Le Jardinièr, chef Felipe Botero is turning out a new entrée of pan-seared scallops, pumpkin coulis and black croutons— definitely a season-stealer displayed on an artistic plate. To drink, head bartender Maxime Labesse is shaking up the "Infinity" cocktail – a twist on a French 75 with Japanese gin, lemon, sugar, cynar and sparkling wine. Prepare for drama: the drink is black due to activated charcoal and house-made drink bombs, while gold edible glitter makes it glow.
You can take a sweet piece of the exhibition with you from casual downstairs café Cafe Leonelli in the form of the Kusama cookie. Its tender sable biscuit is covered in pumpkin flavored white chocolate with dark chocolate details crafted by chef Heather Kowalski.
Food