Little Known 'Amazing Story' of Famed Numbers Nightclub Featured in Filmmaker's New Doc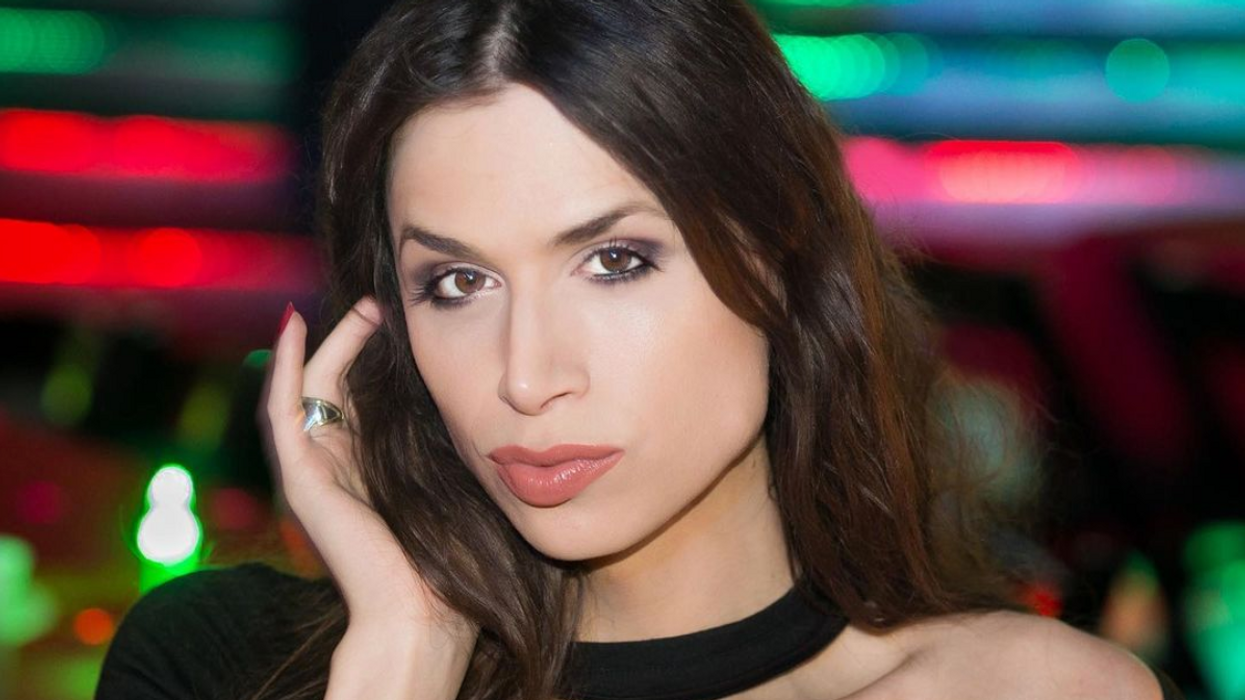 THERE ARE FEW places in Houston as hallowed as Montrose's Numbers Nightclub. For nearly 50 years now, the nightclub, which started out as a risqué dinner theater in the late '70s before turning into a gay disco in the '80s and then into the dance club and live music venue it is today, has served as a safe haven for generations for Houstonian outliers and mainstreamers alike. And now, thanks to Houston-reared producer, director and fashion designer Marcus Pontello, 33, the venerated Houston nightlife staple is getting the silver screen treatment.
---
Houston native Pontello's new documentary, Friday I'm in Love, about the historic club, had its first screenings at — you guessed it — Numbers nightclub over the weekend. The new doc is a labor of love that has taken Pontello nine years and a successful Kickstarter to complete.
The film, which focuses primarily on the stories of former owners Bruce Godwin and Robert Burtenshaw, two best friends who bought the venue in 1987, runs 88 minutes long and includes a bevy of interviews with patrons of the club, with its former and current owners, and with the members of famous bands — including those of Erasure and Ministry — who have performed there through the years, all interspersed with a mélange of archival footage, historic photographs and advertisements.
"Numbers is really a mixed bag of all of Houston," says Pontello, who visited the club for the first time at the age of 15 for a Yeah Yeah Yeahs show and was immediately struck by how comfortable and accepted they felt in the space. "You have all of the subcultures there, but then you'll also have a guy there who looks like he just got off from his law firm 9-to-5. It's just such a unique experience.
"I discovered a world there that I very much needed at the time," continues Pontello. "It was an outlet for me to be myself and to dress however I wanted and not be messed with."
Pontello, who works primarily as a fashion designer and seamstress, decided to start work on the new documentary when they (Pontello identifies as nonbinary and prefers the pronouns "they" and "them") started doing some digging on the history of the club and were surprised to discover how much of a storied and untold history it has, a history that has seen it serve as a respite for the downtrodden since the early days of the gay rights movement and the AIDS epidemic.
"When I started hearing some of these things, it left me very curious. And once I started digging in a little deeper, I became pretty obsessed. It became a rabbit hole for me," says Pontello, who's also a club performer and social media provocateur nicknamed Marky DeSade, with a feed full of glam, self-designed bondage-y leather getups and the occasional scantily clad man on a leash. "I had no idea in the beginning that Numbers had been a gay disco. That was a complete and utter surprise to me. Pretty much every gay disco icon — from Sylvestor to Grace Jones — has performed there."
Pontello says there will be additional local premieres of the new doc on the heels of its premiere at Numbers this weekend, but it could be some time before that happens since Pontello is still working on acquiring music rights for many of the tunes heard in the doc. They also plan on eventually bringing the new doc to film festivals in the near future so more people can discover the storied history of the iconic nightclub, they say, and how its history connects to the history of Houston at large.
"The main point of the film was to share this amazing story. I hope that people make a larger connection between the history of Houston and the history of Numbers, because it's totally connected — especially in its formative years as a gay disco during the gay rights movement in Houston. It's directly linked, and it has deeply influenced Houston history at large," says Pontello. "The main point of Numbers for me, and certainly the main point of the film, is how Numbers is a model for how the world should be — allowing people to be themselves without being messed with for being different. Numbers has for 40+ years allowed for people to just come and be themselves without any bullshit."
From Your Site Articles
Related Articles Around the Web
Art + Entertainment