Dancers Explore AI in New Piece Said to Make Audience Feel as if 'Wearing a VR Headset'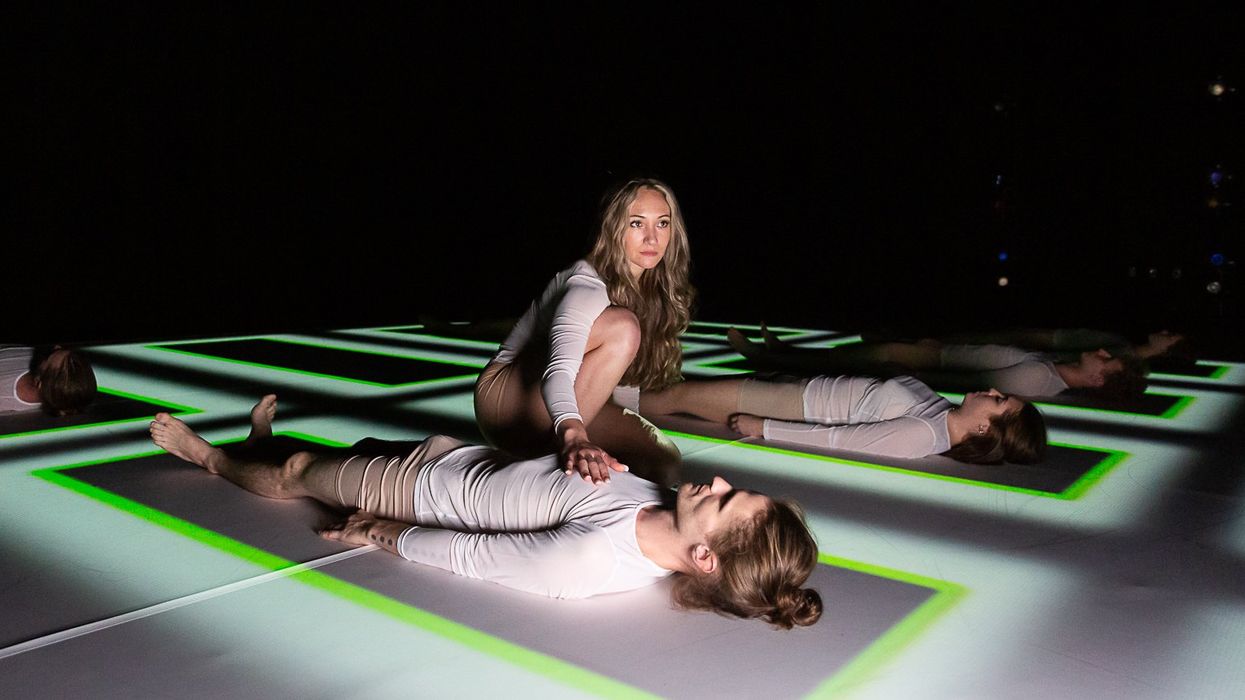 BEGINNING THIS FRIDAY, July 21 at MATCH, NobleMotion Dance kicks off its 15th season with Power Play, a program of three works featuring company's trademark blend of highly charged athletic dancing and onstage cutting-edge technology. There's also plenty of humor throughout the evening's exploration of societal hierarchies, umpire masks, and machine learning run amok.
---
At the top of the bill is "Section 6," where a simulated AI training program (complete with a zombie-like Alexa voice) and members of NobleMotion (referred to as "Dancing Companions") attempt to "train" ten hapless audience members on how to become optimal versions of themselves, i.e. more "human." If that sounds a bit ass-backwards, it is, and that's just fine with husband-and-wife team Andy and Dionne Noble, who wanted to create a work that addressed serious questions about AI but remained accessible and fun.
"One of our goals is to demystify the technology while also asking ethical questions about its future," says Andy. He and Dionne worked with Boston-based multi-media artist Jeremy Stewart to create the performance's AI generated projections. "Audience participants will have the excitement of being choreographically inside the dance and the projected world. It feels very much like you are wearing a VR headset, except its real."
Recent developments in general AI, in which AI is able to learn and make decisions on its own, have prompted an intense public debate regarding its benefits and dangers to humanity; and with the arrival of ChatGPT, an AI chatbot capable of generating text, images, and even music in response to user prompts, the technology is touching on the creative and intellectual industries in a way that the first generation of AI did not. Not surprisingly, artists across all mediums are curious about and are exploring AI technology, often using it in ways different than how it is imposed on the user.
"It's like the AI can grab on to some aspects of humanity, while really missing a lot of nuance and detail that we might consider essential," says Andy.
Power Play's program includes two more provocative dance, theater, multi-media works. Inspired by the role of the baseball umpire as both archetypal hero and villain, "Sidelined" is a 40-minute exploration of sports in the workplace, consumerism and cancel culture. "Half-told Stories" reveals an intimate, transformative moment in the lives of four women, with choreography by Dionne and original music and projections by Badie Khaleghian.
Power Play runs July 21-22 and July 28-30 at MATCH.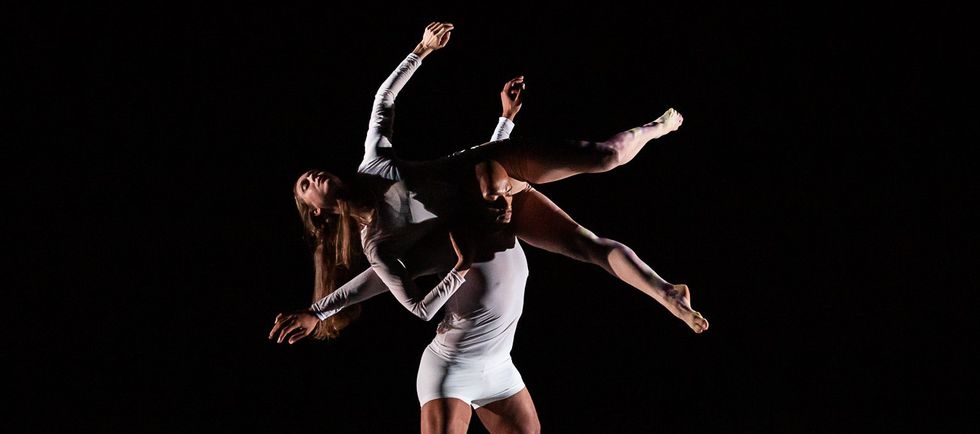 A moment from 'Power Play' (photo by Lynne Lane)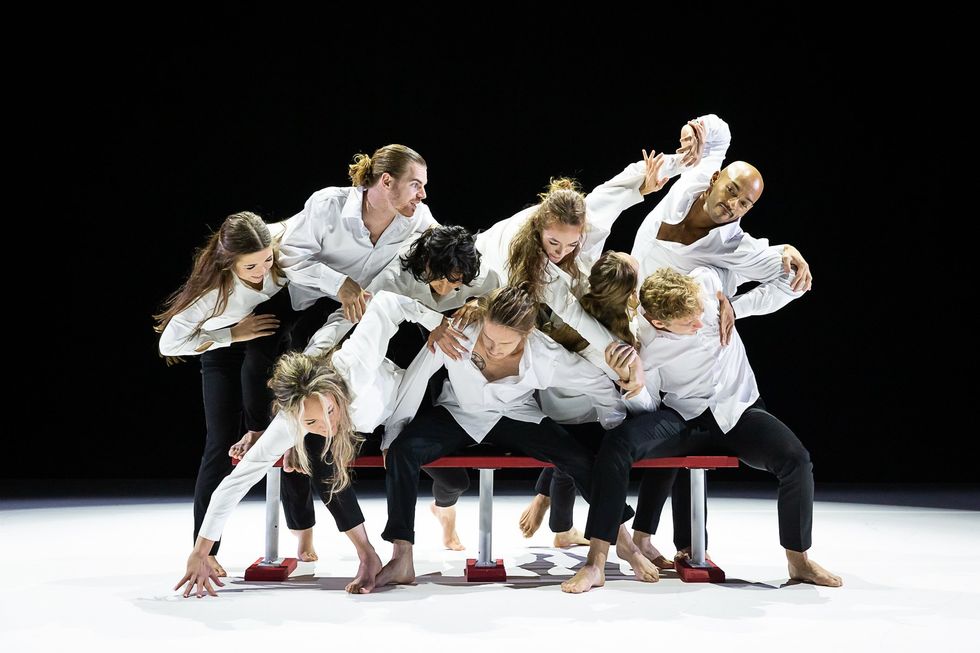 More from 'Power Play' (photo by Lynne Lane)