Choice Words
April Murphy brings color and levity to 2020 catchphrases.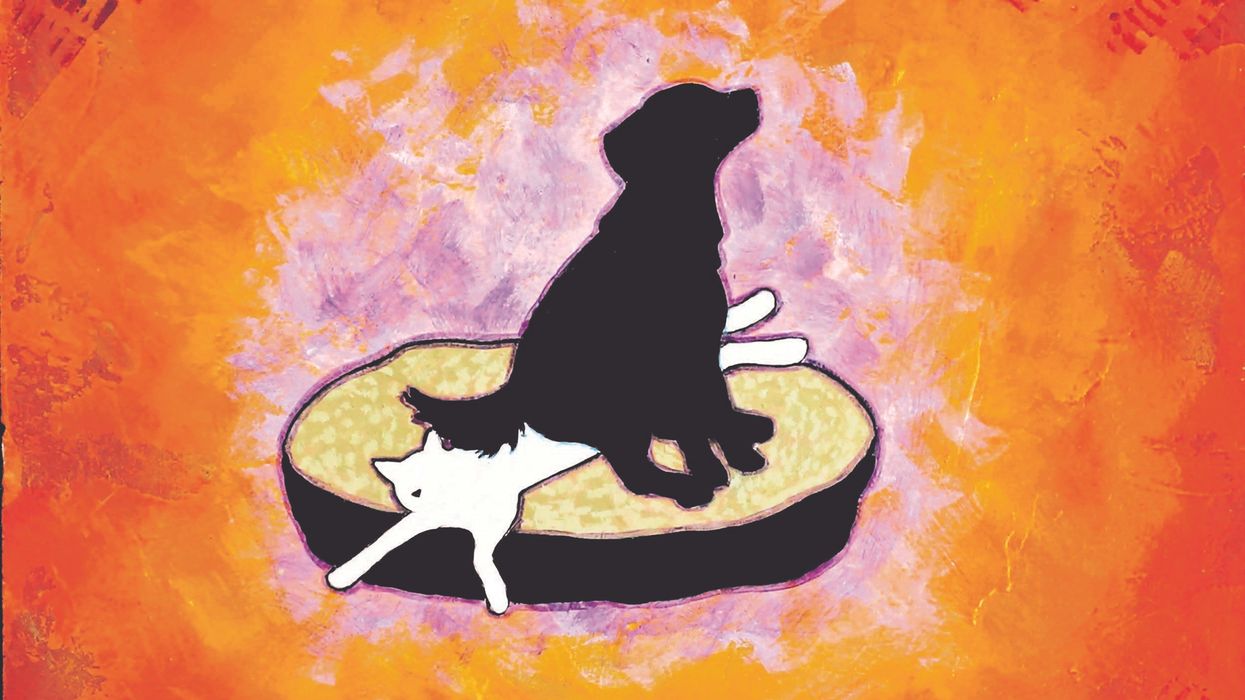 April Murphy was looking forward to a busy 2020. The year was jam-packed with art festivals around the country, with plenty of studio time set aside in between. When Covid-19 hit, the Houston artist's calendar cleared, and she found herself with time — and paint — on her hands. She began creating works that capture the emotions and energy experienced during quarantine. Her interpretations can now be seen in a new book, Covid19 in Three to Five Words: A Visual History ($35, aprilmurphy.com).
---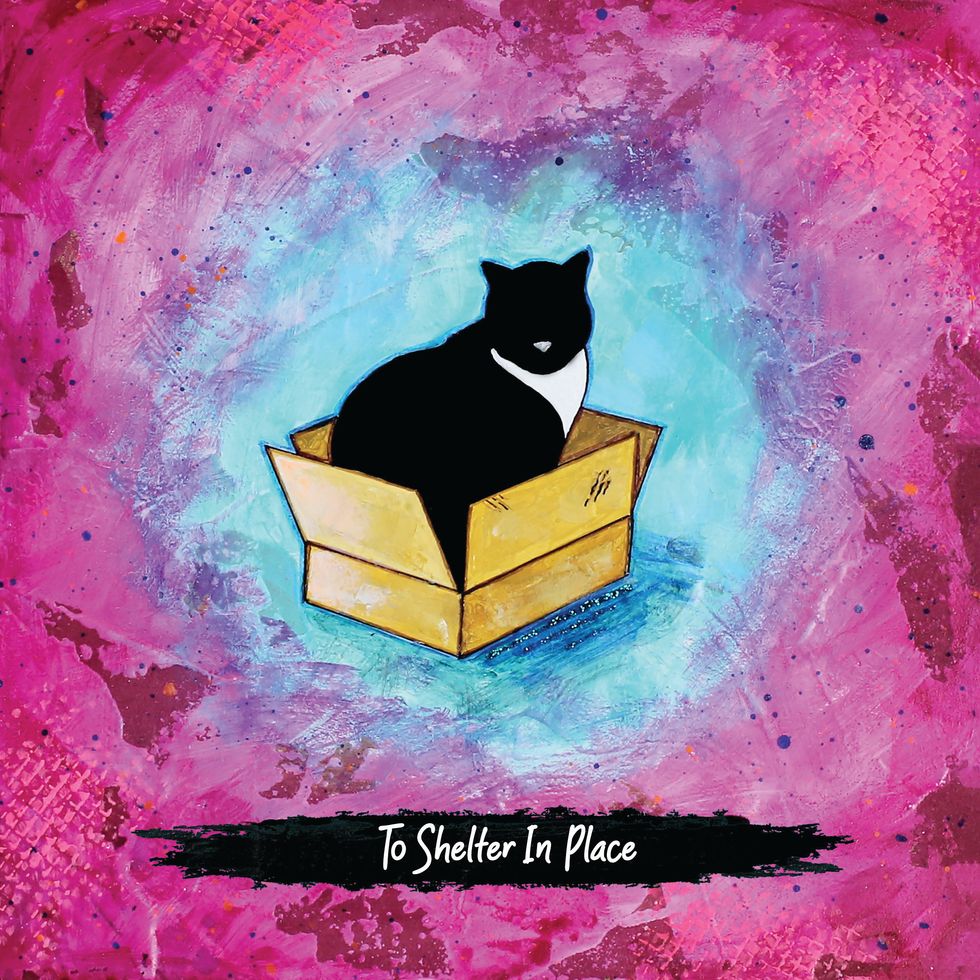 The blonde, curly-haired graphic designer and artist began work on her "Three to Five Words" project last year. "I would pass people while running or hiking and would catch about three to five words of their conversation. It was enough to make me curious about what they were talking about," she says. "I started writing the words down on my phone, and began painting based on what they said."
Once the city entered quarantine, she shifted her focus to social media and TV, landing on phrases like "flatten the curve." She uses acrylic paints to depict animals doing things like "sheltering in place," framed by vibrant backgrounds. "I tried abstract painting, but it didn't feel authentic to me. At some point I decided I have to paint what is dear to me," says Murphy, who has a dog and cat.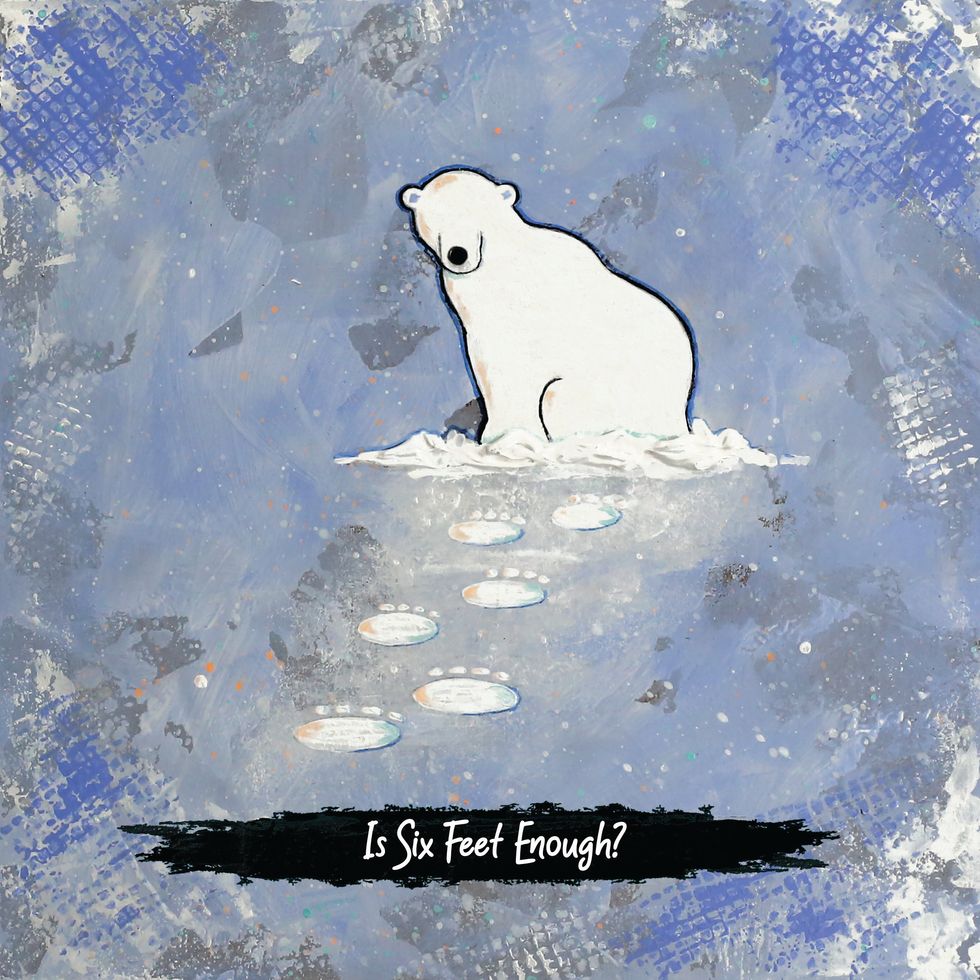 With help from a friend, she created a Kickstarter campaign that stirred excitement and nerves. But supporters exceeded the goal to bring the book — which includes a journal section, where readers are encouraged to document their own Covid experiences — to life.
Murphy is also accepting commissions — submit a phrase and a pet snapshot — via her website. She hopes her art will become a historical, interactive tool to look back on this time. "I thought, why not start a history book of what's going down right now? To create something that is historical, but not so heavy, is my contribution to what's going on."
Art + Entertainment