Christina Greene's Latest Jewels Are More Wearable Than Ever
Paige Beitler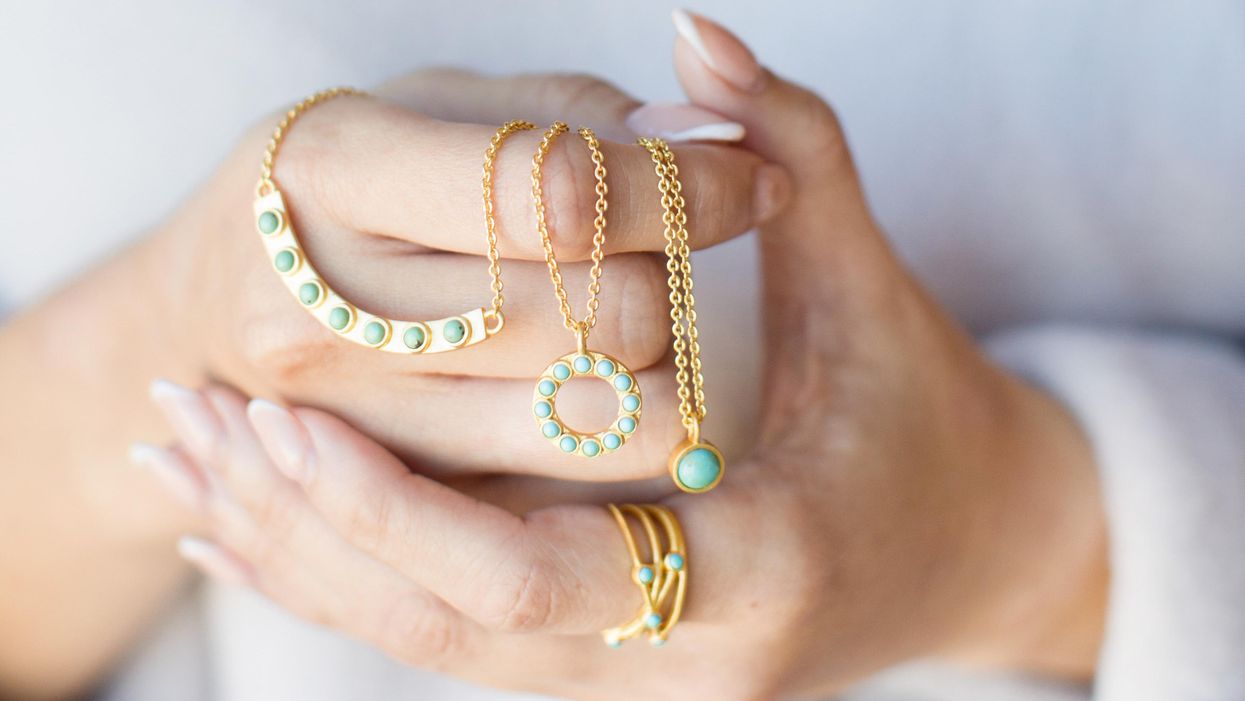 CHRISTINA GREENE MCALLEN, 33, knows what it takes to elevate any outfit, from everyday basics to gala-ready eveningwear: It's all in the details, after all, and details are her specialty.
---
The designer, who as of 2021 has been crafting jewelry for 10 years, is known for her statement pieces that boldly pair turquoise with gold, a unique departure from the silver accent in traditional Western designs. She and her team of five have managed her Christina Greene boutique in Rice Village throughout the pandemic, during which online sales have grown three-fold and new collections have been slowly taking shape.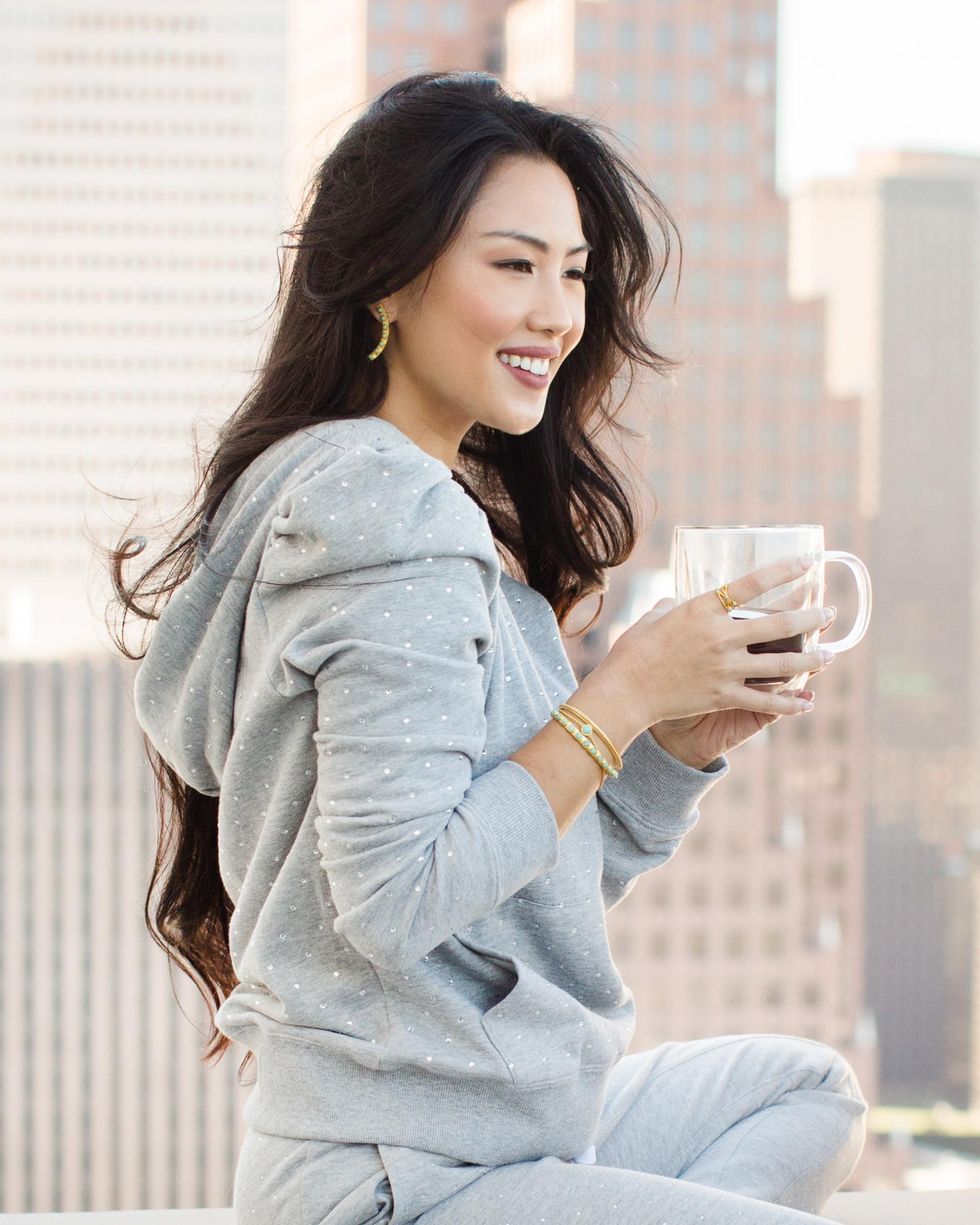 The first to launch, the Simplicity line caters to Covid's casual-fashion trend. Available beginning Feb. 10, the collection includes 16 turquoise-and-18k-gold-plated pieces, with prices ranging from $75 to $285. Think feminine necklaces, delicate bracelets, an elegantly woven ring, and earrings, including her first huggie loop with stones that is comfortable enough to sleep in.

"I've always loved fashion," says the native Houstonian, recalling childhood photographs that capture her decked out in her mom's '80s accessories. "My style is more basic, and then I like to jazz it up with jewelry, handbags or shoes."
McAllen first experimented with bringing her visions to life as a high school student at Second Baptist, where she learned jewelry-making techniques like crafting, stone-setting and polishing. After graduating from TCU, she established an Etsy shop and sold reconstructed vintage creations while pursuing an associate degree in fashion marketing at New York's Parsons School of Design. After internships with Michael Kors and Shoshanna, she landed a job with Gioielli by Nikki Baker, during which time she traveled to India, on the designer's behalf, in search of a manufacturer who could make a particular style of ring. There, she found incredibly skilled artisans in Jaipur, whom she still uses today; she also discovered a longing to explore the world of entrepreneurship.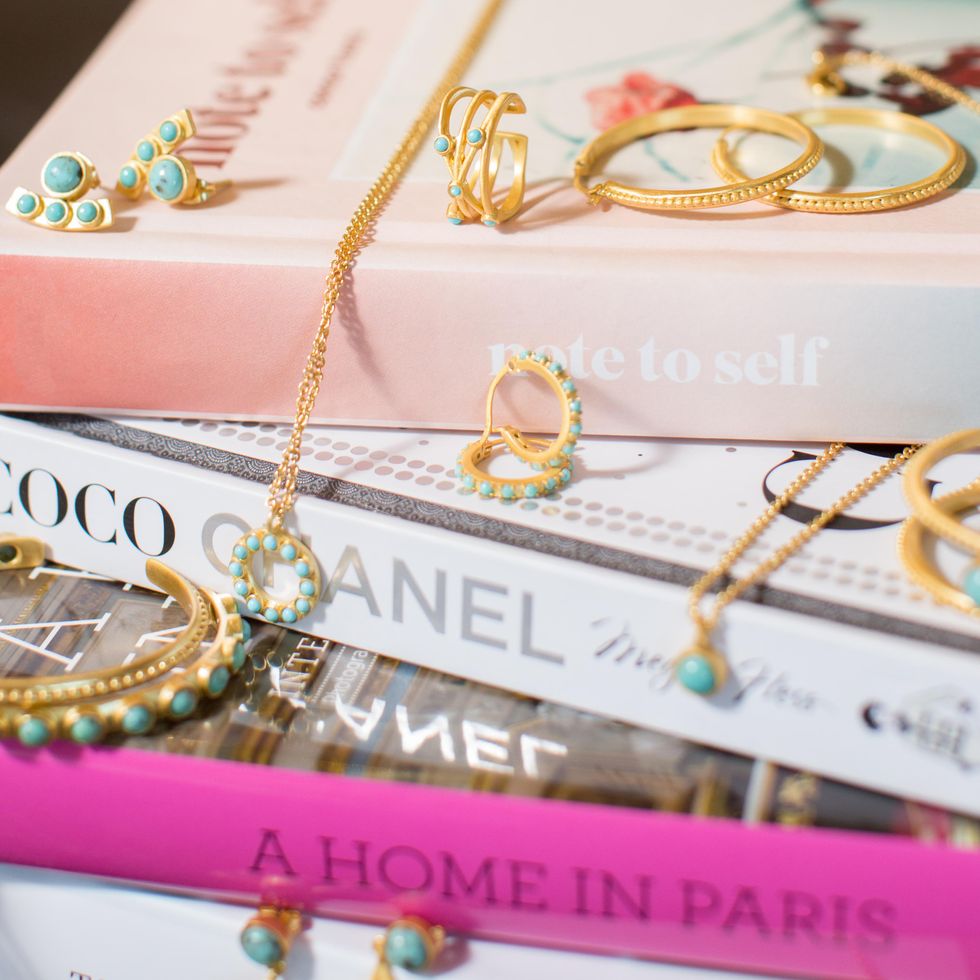 Moving back to her hometown in 2013, McAllen received her big break the following year as an exhibitor at the Houston Livestock Show and Rodeo and the Houston Ballet Nutcracker Market. Her jewelry — for which she sources quality turquoise from a small family-owned mine in Arizona — is now sold in more than 75 stores worldwide, including Tootsies, Pinto Ranch, David Peck and Bering's in Houston, and online at Anthropologie Europe, Dillard's and Nordstrom.

"Houston is very important to me because that's how I was able to get started," she says. "It's great to see how our community, as large as it is, comes together. I really would not be able to survive what we're going through without everyone."
The Christina Greene showroom is located at 2449 South Blvd., and is open weekdays from 10am-4:30pm by appointment, which can be scheduled via text at 832-429-5246.
Style