Granddaughter of Frenchy's Fried Chicken Founder Is Rising R&B Starlet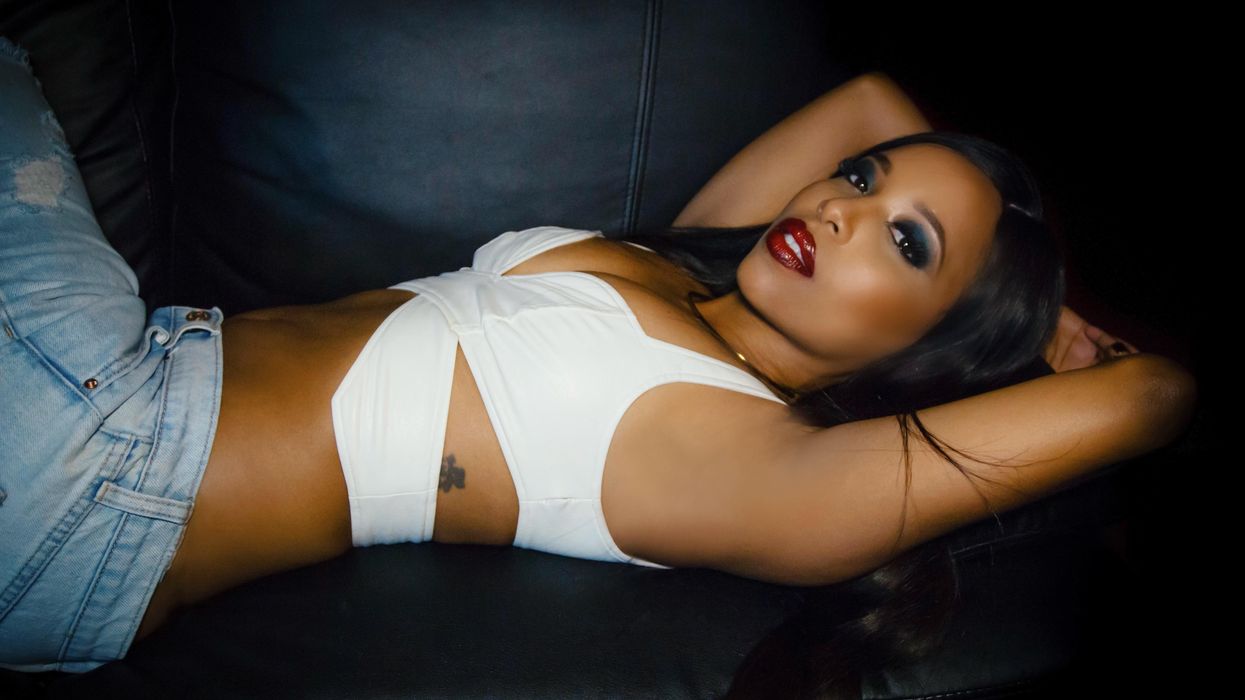 SOULFUL R&B ARTIST Coline Creuzot is deeply rooted in Houston. Not only is she the granddaughter of the founder of Frenchy's restaurant, Percy Creuzot, but she also debuted her first hit song here, and has worked with the biggest artists in the city like Slim Thug, Lil' Keke, Z-Ro, and Paul Wall. In Creuzot's sultry new single, "For Love," was released this summer. "Embrace love — the good love — and never settle," says Creuzot of her message. "I love New Orleans 'bounce' music, so I put my spin on it."
---
Recognized for her rich, seductive air combined with masterful lyricism, the songwriter has quickly built a reputation with songs including "Truth Is," which peaked at No. 24 on the Urban AC billboard charts, and "You Tried It" hit No. 19. Additionally, she has opened for countless superstars like Drake, Keyshia Cole, Monica, David Banner and TI, to name a few.
In a thoughtful Q&A, smoking hot Creuzot, who grew up in the Third Ward and went to Lamar High School, explains how she got her big break, what it's like living in Los Angeles now, and what she misses most about Houston.
When did you first discover your love of music? My parents put me in dance at a very young age and I fell in love with performing and the self-expression it allowed me. Music has always been therapeutic and liberating for me. I started writing songs in elementary school — although they probably weren't very good! — so that was the beginning of my exploration of writing, creating melodies and finding my voice.
What inspired you to become a singer-songwriter? Being an artist has always been my dream. As a kid, I would listen to music and watch music videos in awe trying to mimic every note and learn every move. I have been inspired by so many artists like Aaliyah, Brandy, Monica, Destiny's Child, Mariah Carey and the old school legends like Donny Hathaway and Minnie Riperton, whom I heard from the backseat of my parents' car.
How did you break into the biz? After graduating from Hampton University with a business management degree, I moved back to Houston in 2008 and released my first single "Give & Take" with fellow Houstonian and producer Happy Perez. It was picked up by Houston radio and remained No. 1 for six weeks — that was my first big break!
When did your career really take off? After "Give & Take," I went on to sign a publishing deal with Sony ATV and created three billboard charting singles.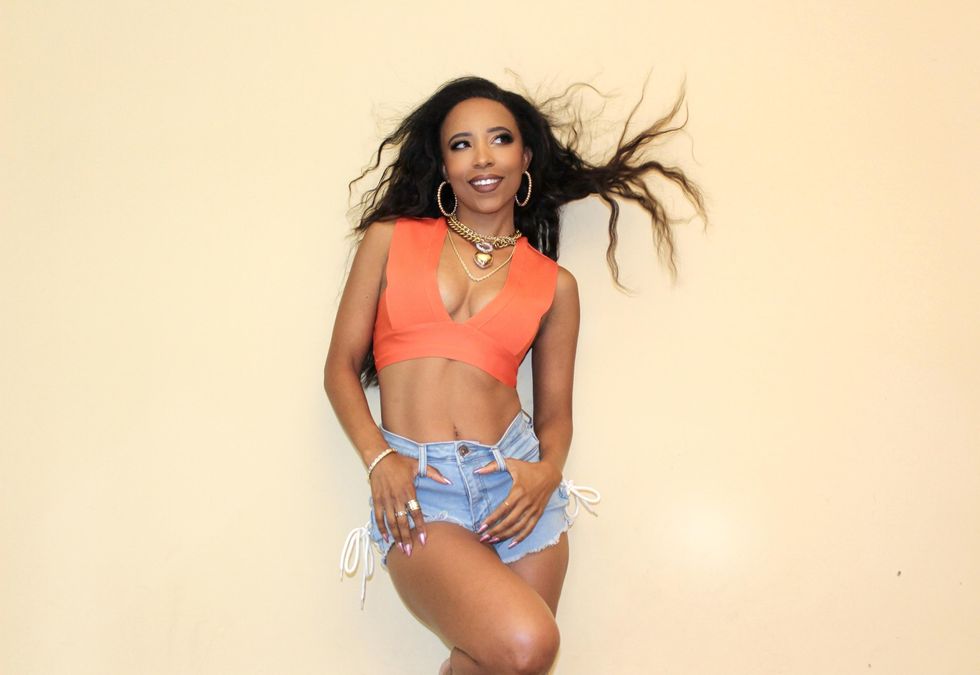 Creuzot now live in Los Angeles but says she love visiting hometown and Houston and dining at Frenchy's fried chicken, founded by her grandfather.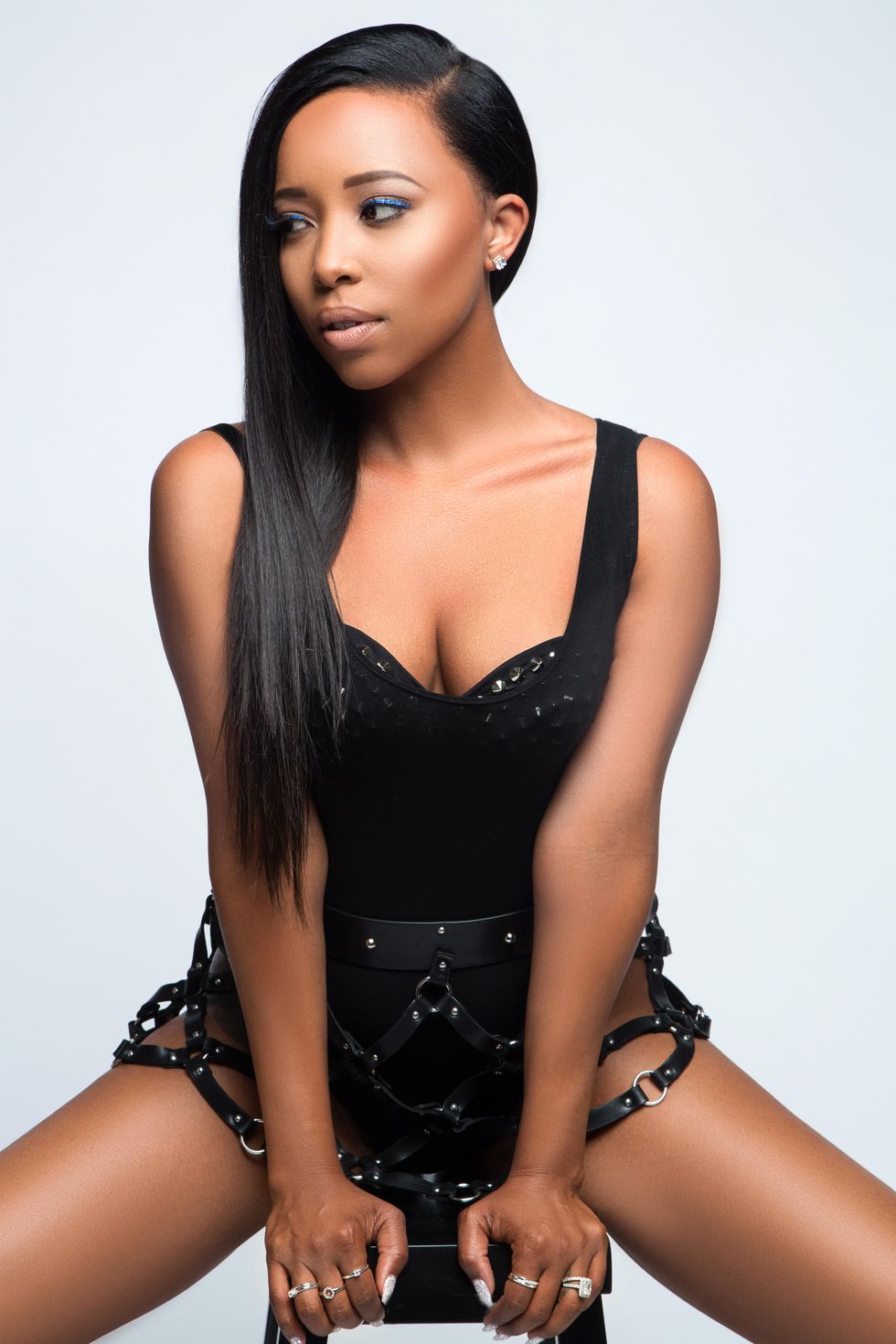 Creuzot says her musical influences include Brandy, Monica and Destiny's Child, which also emerged from Houston.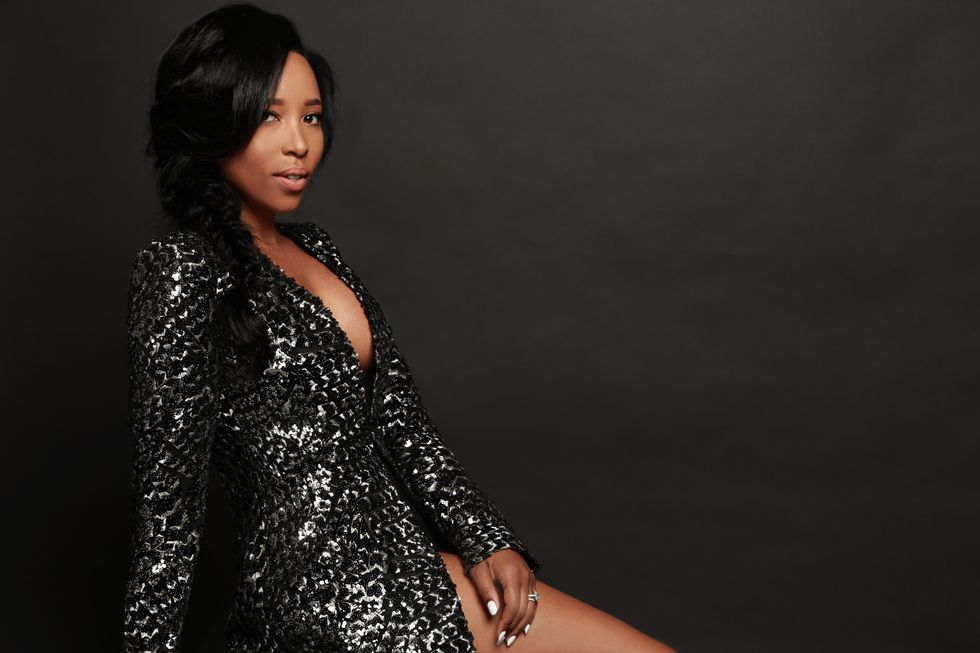 "Music is everything," says rising R&B star Creuzot.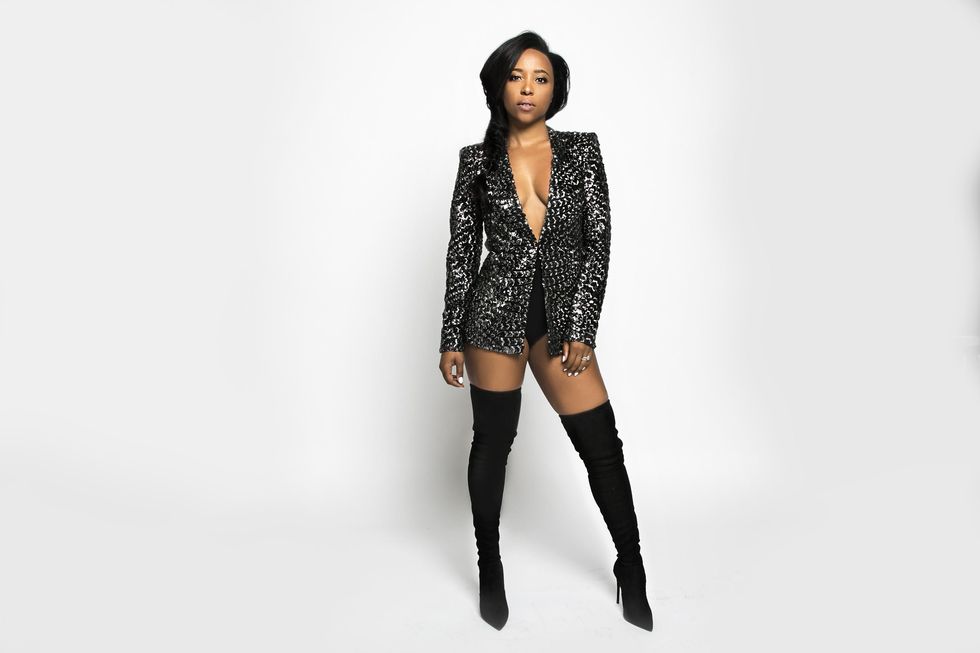 The singer-songwriter's new single is called "For Love."
How would you describe your sound to someone who has never heard you? I describe my sound as R&B, with influences from Houston like DJ Screw, and from New Orleans.
Do you like Los Angeles? I moved to L.A. in 2013 to pursue my music career, and I love it! Although there is nothing like home Houston, I like the opportunities that L.A. has to offer. But mostly I miss my family and the food. There is no place like Houston when it comes to food! Frenchy's Chicken is always my first stop when I get home
What does music mean to you? Music is everything. It's healing, it's therapeutic, and it has the power to shift my mood and allows me to express myself. I write and sing about my personal experiences in hopes that it does all of those things for someone else.
Art + Entertainment