Don't You Forget Me
Ansible brings back an '80s sound, with a record made in an unmistakably modern way.
Phoebe Rourke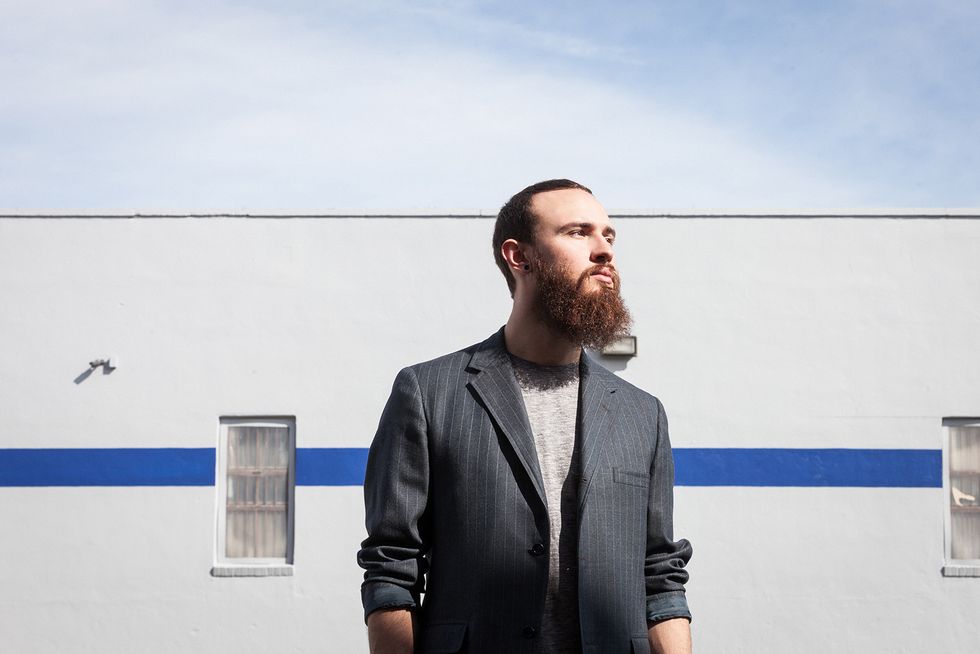 What John Hughes movie does this remind you of?
---
That's what Nashville-based musician Cody Smith, 29, asks his parents after playing them a song from the new collection of music he's made with Houston singer-songwriter Josiah Hall for their new '80s-inspired band Ansible. The self-titled debut album drops this month. Pretty in Pink, The Breakfast Club and Sixteen Candles are all conjured by Ansible's cool retro soundscape.
Hall, 24, who some may remember for his sweetly melancholic self-titled debut solo album in 2012, likens listening to Ansible to traveling back in time to the days of over-teased hair and celebrity presidents — well, version 1.0 — back when Apple computers as boxy as David Byrne's suits were the height of technology. "Think about it like you're in the '80s flipping a radio dial, and as you flip through each station, you're hearing the entire album." Hall says he and Smith covered as many '80s genres as they could on the seven-track album.
Hall met Smith, who's been hopping back and forth between Houston and Nashville for nearly a decade working on various projects, through a mutual friend five years ago. Ansible developed after the two started tinkering with their first project together — a yet-to-be-released follow-up to Hall's eponymous debut album, which Smith insists is "the best damn stuff he's ever done" — and Smith started sending Hall some of his own '80s-inspired compositions via a digital file-sharing service. Liking what he was hearing, Hall started writing vocals and recording lyrics.
What might be the most interesting fact about Ansible's record, which is surprisingly nostalgic for artists who were babies or not born yet in the '80s, is the novel approach the two took to making it. Besides the challenges of recording in Hall's apartment and keeping the neighbors off his case — "I would have to shove a t-shirt into my sax, and go into the closet with a mic to record the sax parts," Hall laughs — the young men reside in different cities.
"The way we recorded this album was so piecemeal, so it's hilarious that it sounds as good as it does," says Smith. "All of the work was done over Dropbox. We've never recorded a single Ansible song in person." Their sound might be John Hughes and the '80s, but Ansible's artistic process is all Houston in 2017.
Uncategorized