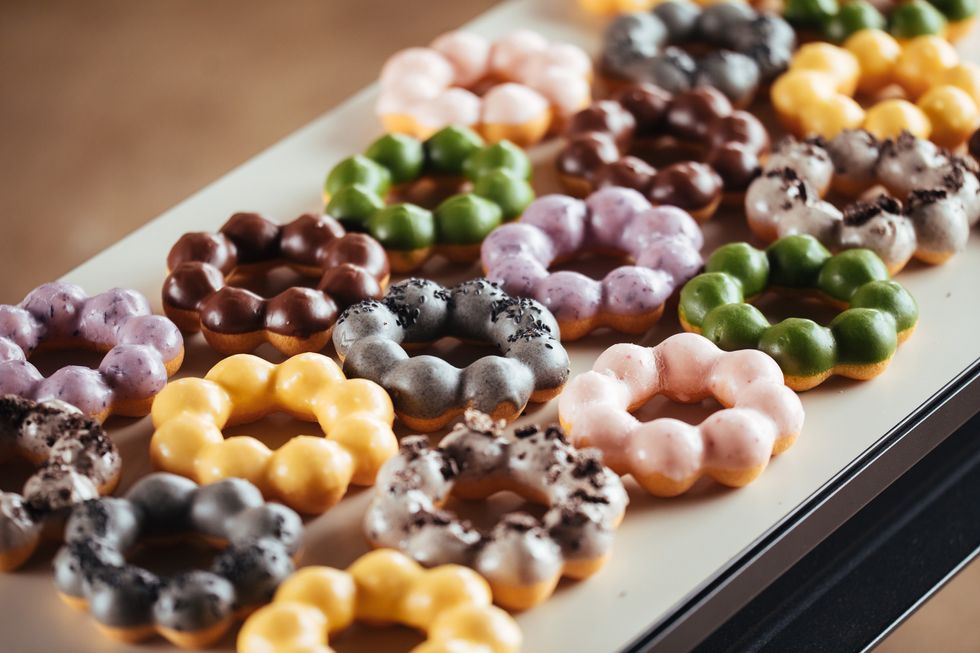 It may only be Monday, but with the announcement of Dallas-based Fat Straws Bubble Tea Co.'s upcoming pop-ups, we're already looking forward to the weekend.
---
Insta-famous for its colorful mochi donuts and bubble tea, Fat Straws will be available in Houston for four days only (11am-4pm on Oct. 17-18 and Oct. 24-25) at 350° Bakery in EaDo. The Japanese "chewy puff" donuts in flavors like pandan-coconut, matcha, cookies-and-cream and passionfruit are available for preorder by the half-dozen until Oct. 15. And for those that miss the preorder window, individual treats are available for walk-up purchase. 350° Bakery is located just behind the George R. Brown Convention Center.
While the pop-ups will tout only the donuts, and not bubble-tea drinks, Fat Straws locations in Dallas tout dozens of innovative beverages with toppings like chesse-foam and chamoy; October's special is none other than a pumpkin-spice milk tea.
Dispatches