Fiddles are Forever...
…and other tales of Houston musical instruments with a past. Imagine a sax fashioned of spent World War II bombshells, a player piano that channels the ghost of a rock legend, and more!
Phoebe Rourke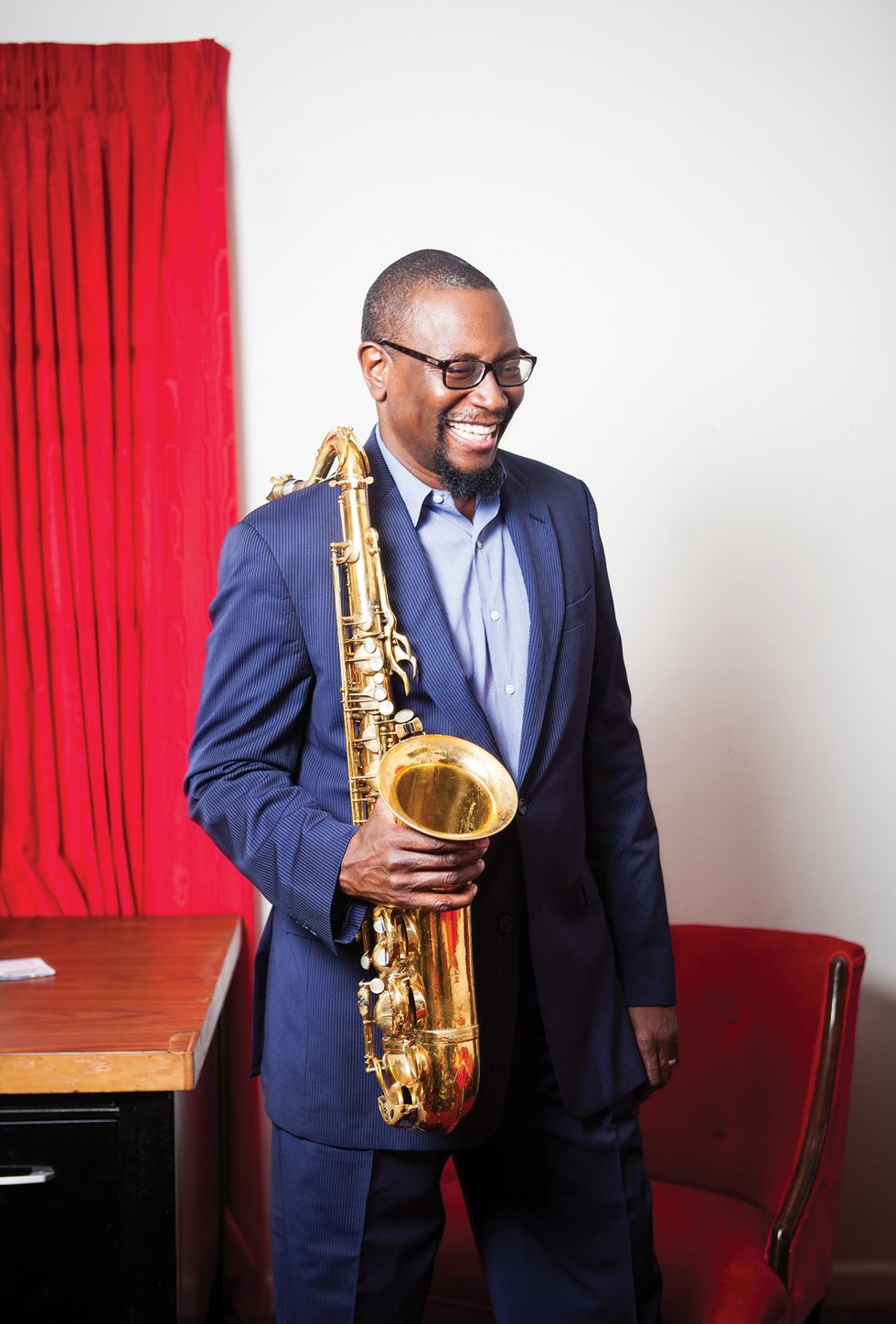 HORN OF PLENTYNot only is 52-year-old jazz saxophonist Shelley Carrol carrying on the legacy of Houston's own "Wild Man of the Tenor Sax" Arnett Cobb, he also happens to own one of Cobb's horns. Given to Carrol by his teacher and fellow Third Ward resident saxophonist Horace Alexander Young, the horn is a Selmer Balanced Action Tenor Saxophone, a highly coveted type of saxophone purportedly made out of used bombshells from World War II. "It had been in a car wreck," says Carrol of Cobb's sax. "The bell was smashed." Cobb, who was born in 1918 and mentored both Young and Carrol, gave the horn to Young, telling him, "If you can get it fixed, you can have it." Years later, Young passed it down to a stunned Carrol, who told him, "I have no money to give you for this!" Young replied, "That's not what I'm asking for. I'm doing this because this is what I'm supposed to do."
---
STRUNG ALONG FOR CENTURIES Italy, 1616. The Catholic Church warns Galileo to stop saying the earth revolves around the sun. Meanwhile, brothers Antonio and Hieronymus Amati, whose father is credited for inventing the violin in the late 1500s, are building a violin that, in 1998, would find its way into the hands of Houston Symphony Co-Concertmaster and violinist Eric Halen. While visiting his favorite luthier in St. Louis, Halen noticed the instrument sitting on a shelf. He was enchanted by the Amati's unique, silvery tone — similar to that of Stradivarius instruments — and how strongly each note "spoke" across the violin. "It sounded so wonderful, I decided I'd find a way to buy it," says Halen, who politely demurs when asked how much he paid. Despite it being what Halen describes as "a particularly forward-looking experiment" at the time it was built, it sat neglected in the home of a family whose name is lost to antiquity until it was discovered in the late 1880s by Sir Alfred Hill. The violin was sold to the Bennett Collection in New York, and later belonged to a concertmaster in Geneva. Halen believes he is only the second violinist to own the instrument. "I expect the instrument to well outlast me," laughs Halen. "It's now 401, and still in great shape."
DRUMMING UP A RARE SOUND When Spike the Percussionist isn't drumming with ferocious metal trio Fiddle Witch and the Demons of Doom, or generating ungodly analog noise as Astrogenic Hallucinauting, you'll find him in a self-induced trance playing his one-of-a-kind, handmade hank drum. Crafted from a propane tank by a skilled but as-yet-unidentified instrument maker, Spike stumbled upon the lone drum in L.A.'s sprawling Hollywood Drum Shop. Small enough to sit on one's lap, shaped like a UFO and played like a Nigerian udu drum, the hank drum is actually a variation on the incredibly rare, Swiss hang drums ("hang" meaning "hand" in Burmese). "When I first played it, it was like something out of a movie," says Spike. "There was this resonance that made me want to play it over and over again." For Spike, an avid collector of graphic novels and the occasional coffin, this particular hank drum offers welcome respite from a night of shattering drumsticks over saw-blade cymbals. "I get lost when I play it," says Spike.
TICKLING THE IVORIES, FROM THE GRAVE Invented at the turn of the century, the player piano has recorded performances by Scott Joplin, George Gershwin and Jelly Roll Morton. Fast forward to 1995: Pianist and rock 'n' roll originator Johnnie Johnson, who co-wrote many songs with Chuck Berry, is in Travis Fitzpatrick's Woodlands-area living room playing some boogie woogie on a Disklavier piano. Afterward, Fitzpatrick presses a button, and the Disklavier plays back his performance, note for note. Johnson was speechless. "He'd never seen anything like it," says Fitzpatrick, a self-taught musician who, along with Keith Richards, successfully campaigned for the then-77-year-old Johnson's 2001 induction into the Rock and Roll Hall of Fame. Fitzpatrick received the Disklavier, along with a few floppy disks of Christmas songs, as a gift from his parents in early 1990. From '93 until his passing in '05, Johnson visited Fitzpatrick to show him some "new tricks" on the Disklavier. As a result, a few of Johnson's performances are alive for posterity. "Fame was irrelevant to Johnnie," says Fitzpatrick, who also authored a biography about Johnson. "He was just a kind soul and a beautiful human being."
ABOVE: Joy of Sax Jazz musician Shelley Carrol's saxophone once belonged to Arnett Cobb.
Art+Culture