Go 'Window' Shopping for Popular Photographer's Lesser-Known Work at This Heights Gallery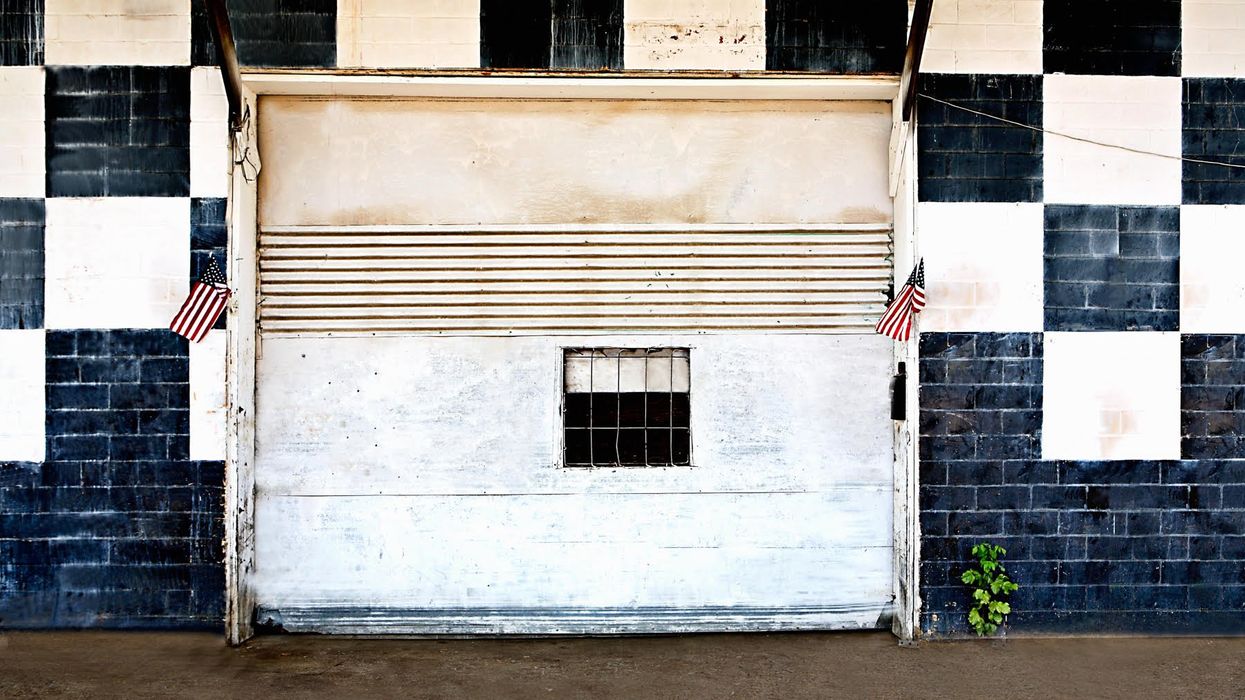 FOR MORE THAN 40 years, Houston photographer Joe Baraban has found success as an in-demand master of commercial photography, shooting ads for Coca-Cola, IBM, and most of the Fortune 500 companies.
---
But many people are unaware of Baraban's separate artistic body of work — an ongoing series featuring windows in decrepit, abandoned buildings that Baraban has encountered while traveling across Texas. These photos, including three belonging to the permanent photography collection of the Museum of Fine Arts, Houston, are on display in his humorously titled exhibit Window Dressings, opening this Saturday, June 3, at Nicole Longnecker Gallery.
Some of what Baraban captures, with very little digital manipulation after the initial shot, is quite funny. One photo features the blacked-out horizontal windows of the wooden door to an auto body shop painted in a rich cobalt blue, with three inner tubes for tires leaning against it, each looking a little worse for wear, the signage above it all announcing (albeit with one letter missing) "LUBRICATIO."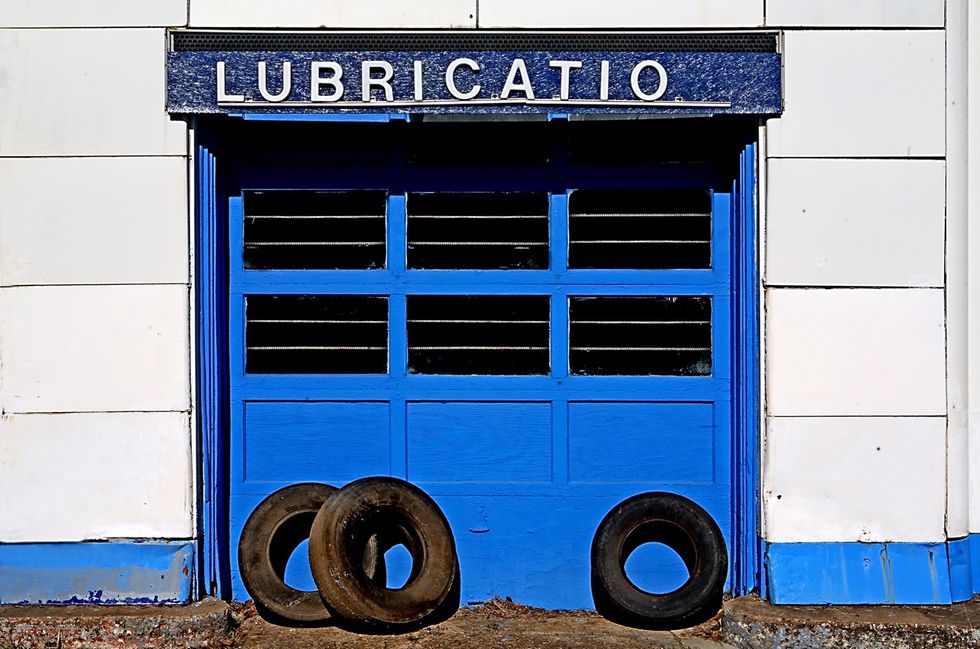 '3554'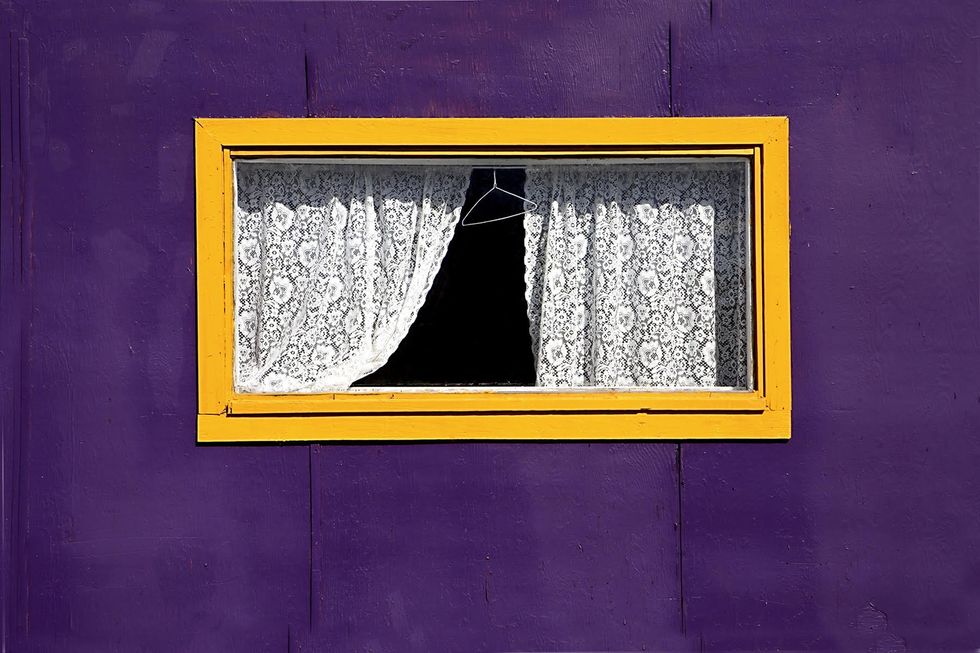 '3559'
Other windows are creepier and evoke more ominous scenarios. In "3559" (each photo in Window Dressingsis titled numerically), a white wire hanger dangles in between a pair of intricately patterned white lace curtains behind the glass of a gold-framed window set inside a purple brick wall. Despite this being a sunlit shot, the space behind those curtains is jet black, leaving whatever has happened or will happen inside to the imagination of the viewer.

In his artist statement for Window Dressings, Baraban says, "I can only wonder who the last person was to look out a particular window, and what they might have seen and thought before they left for good." Each one of Baraban's windows is imbued with the eye of an artist on holiday from the advertising world and will inspire the viewer to look for the poetry within the detritus they encounter.
Related Articles Around the Web
Art + Entertainment