In Celebration of King Tut Exhibit, HMNS Patrons Wine, Dine and Unwrap a Mummy
Mike Rathke & Hung L. Truong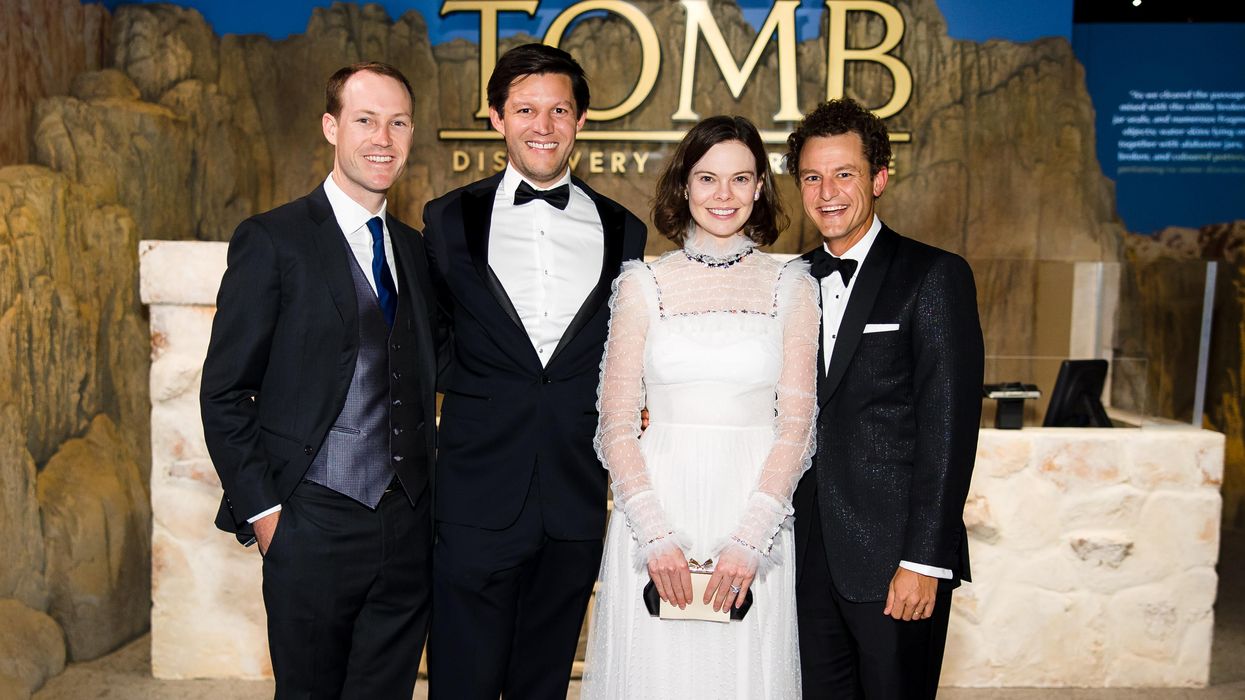 HALLOWEEN MAY HAVE come and gone, but the Houston Museum of Natural Science is still in a spooky sort of mood, having just celebrated the opening of its King Tut exhibit with a Victorian-themed "mummy unwrapping" party for special patrons.
---
Members of the HMNS Curator's Circle gathered just before King Tut's Discovery Experience opened to the public to sip wine while previewing the exhibition. They they enjoyed a warm autumnal dinner — think duck potstickers to start, truffled chicken pot pie, pumpkin agnolotti with sage butter and deconstructed Yorkshire pudding, with buttered rum macarons and honeyed tarts of fig and goat cheese for dessert — while Alley actor Todd Waite unwrapped a pretend mummy. Waite, in top hat and Victorian garb, portrayed a 1914 scientist leading a parlor full of swells on a journey back in time, giving a colorful history of the very real practice of dinner-party unwrappings.
Even guests got into the reenactment, having been given names reminiscent of the era, to claim a new identity for the evening. One "Winston Churchill," a young military officer in '14, was asked to help with the unwrapping, discovered amulets not unlike what might've been found in such events back in the day. Valobra Master Jewelers provided real jewelry for the occasion!
At the new exhibit, which marks 100 years since Tut's tomb was famously unearthed, guests are invited to "experience the dark and winding tunnels that led to Tutankhamen's burial chambers, explore the countless golden treasures he took with him into the afterworld, and explore the brightly colored, floor-to-ceiling hieroglyphs that detail his life and offer prayers to the gods to ensure a blessed life after death," per the museum.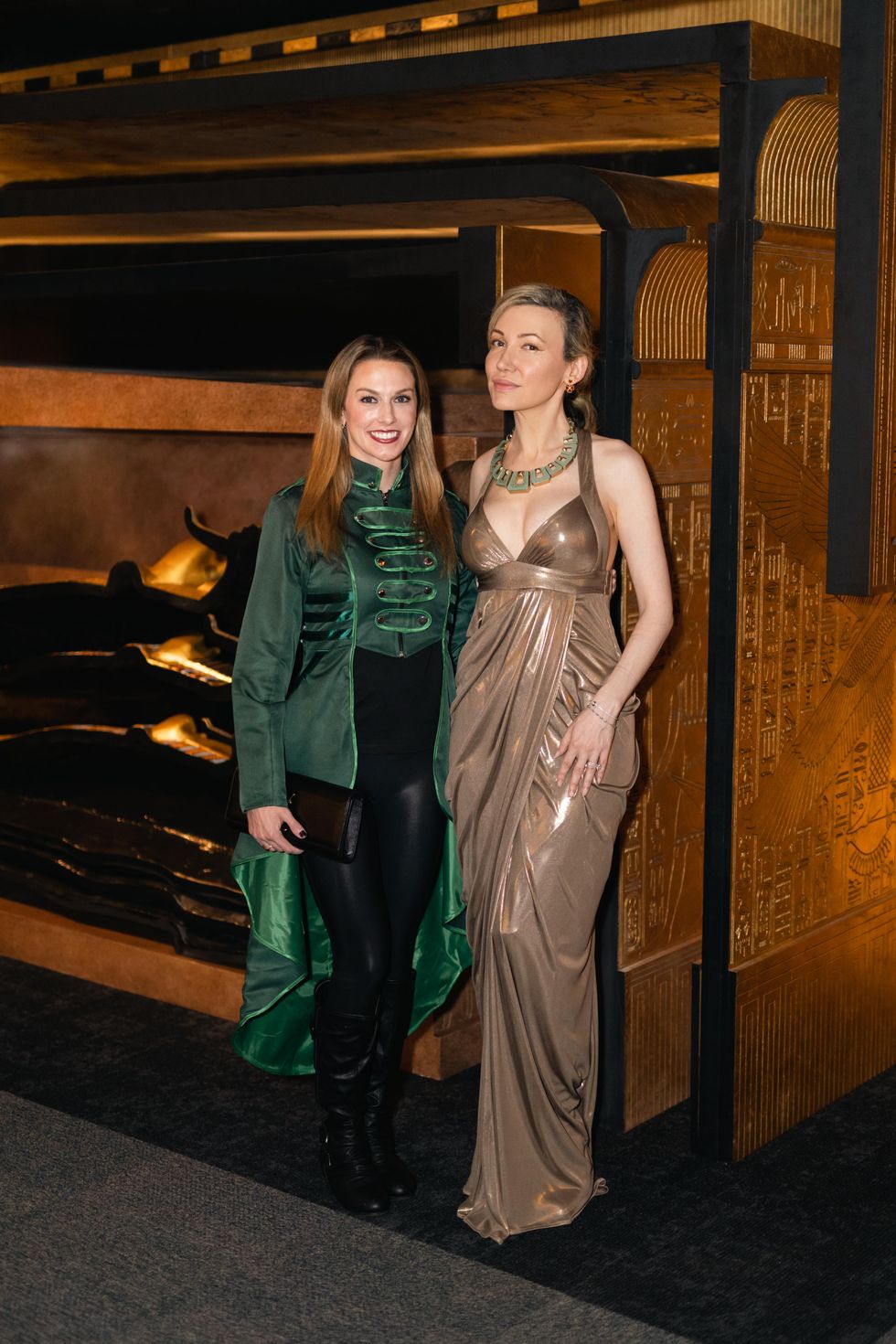 Ashely Sloan and Devorah Rose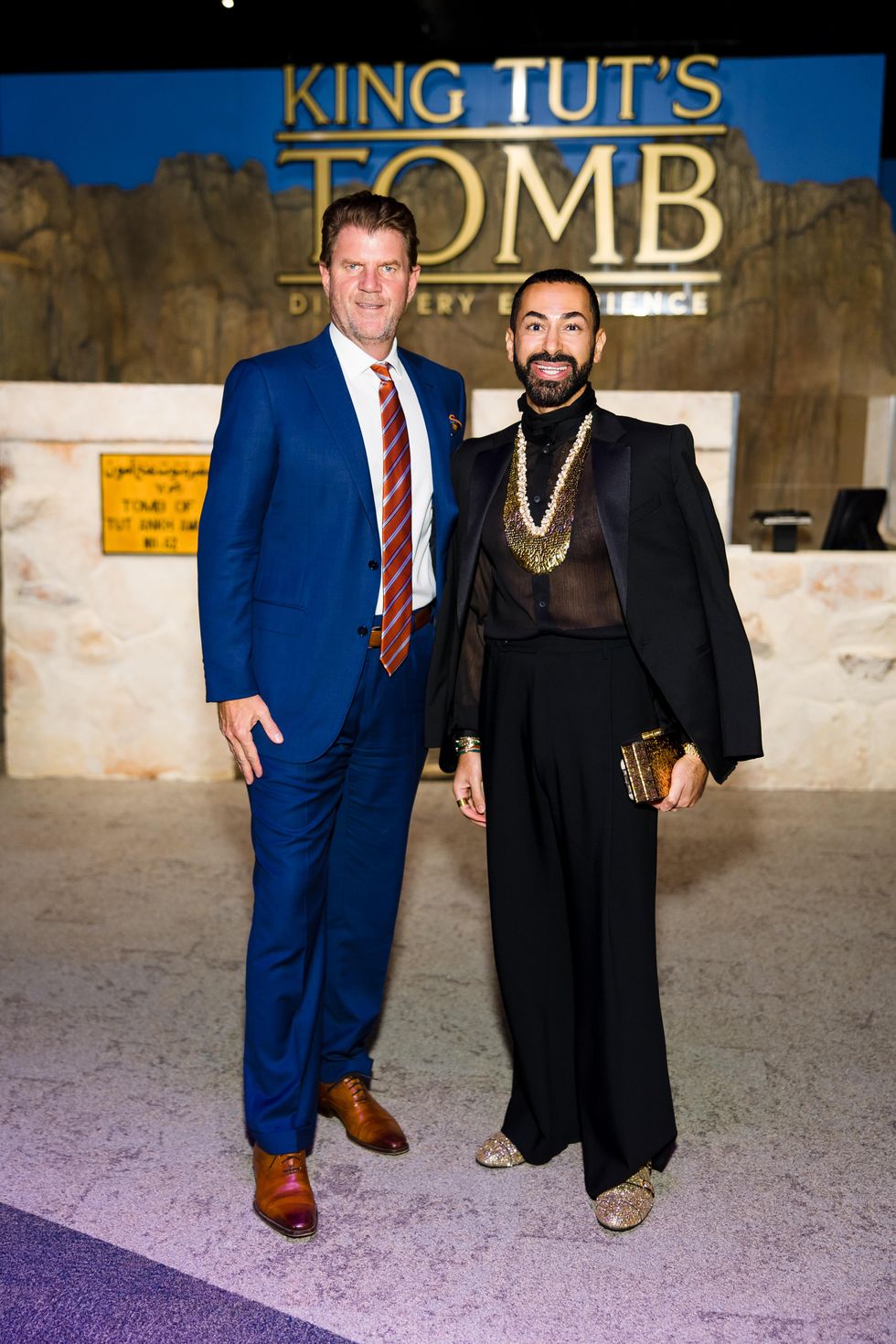 Bill Baldwin and Fady Armanious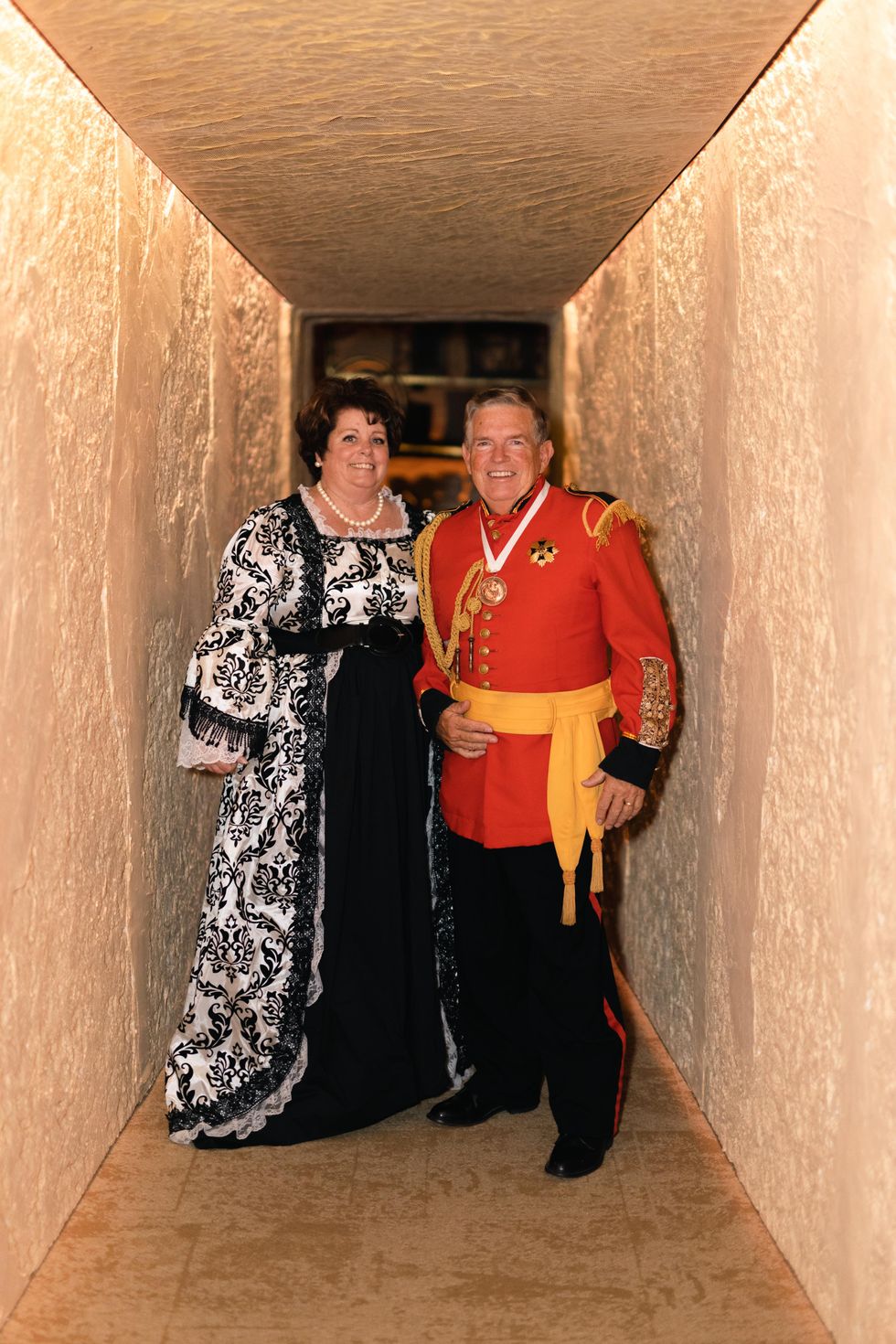 Debora and Pat Cannon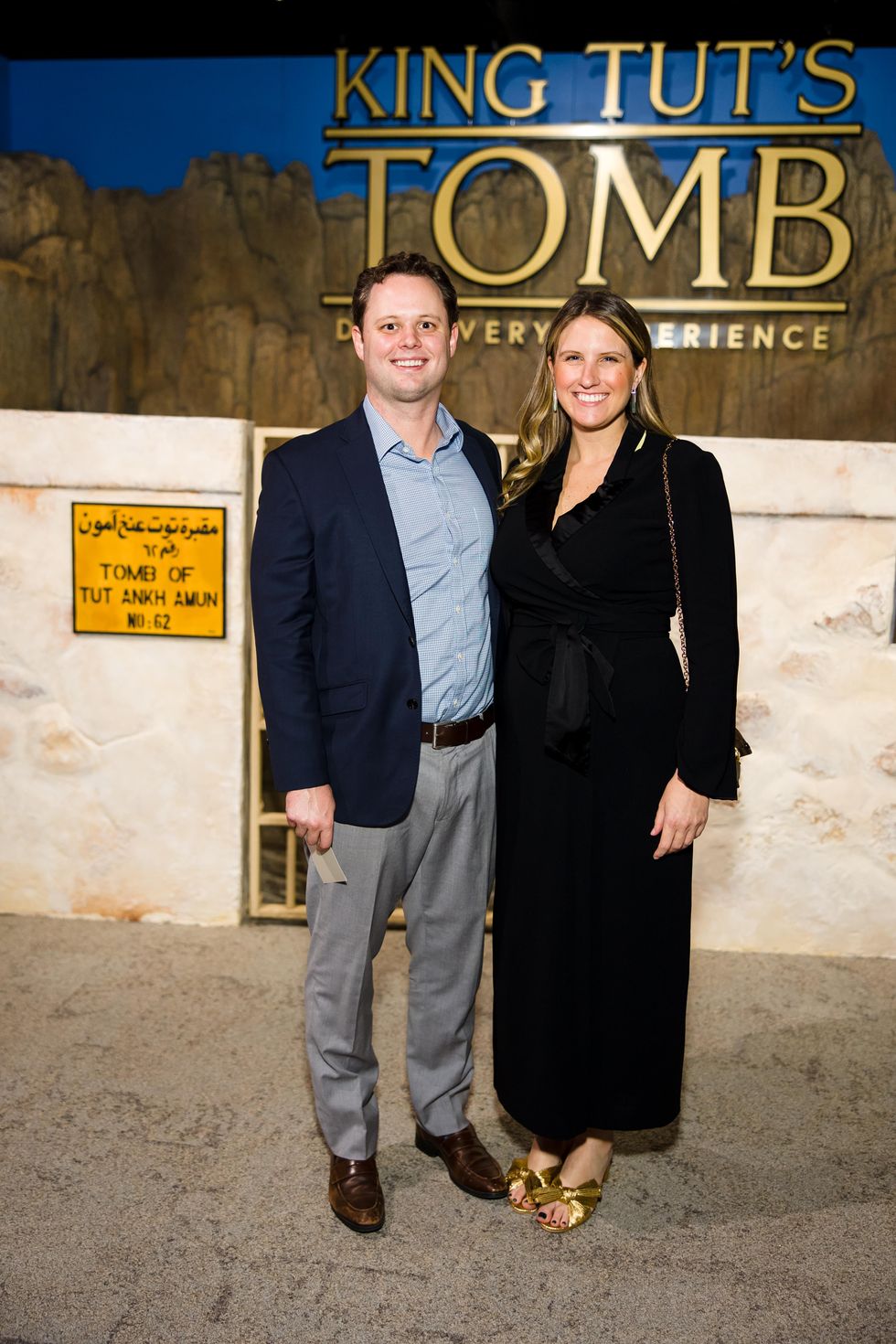 Buddy and Kylie Carruth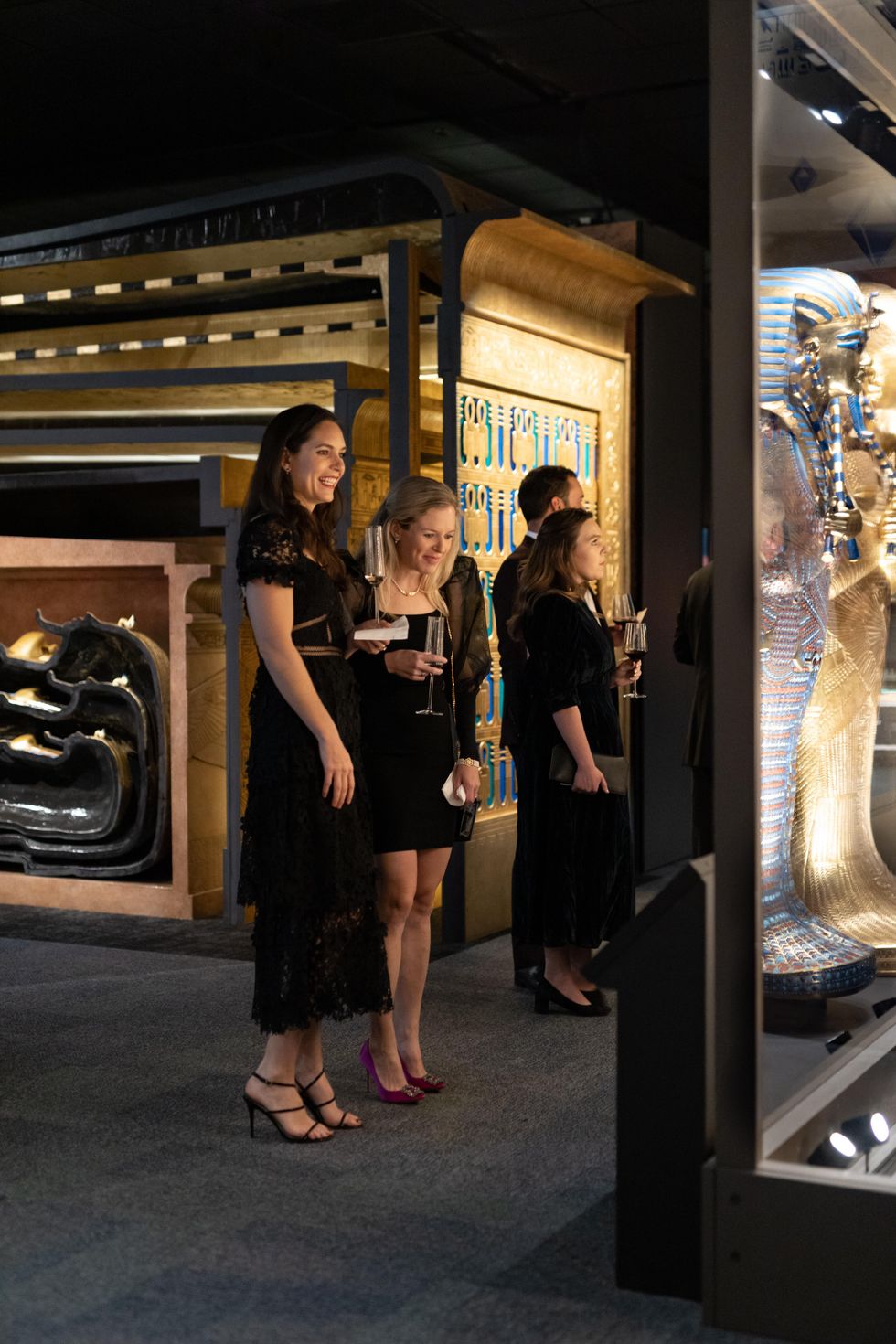 Steffi Russell-Egbert and Katie McGee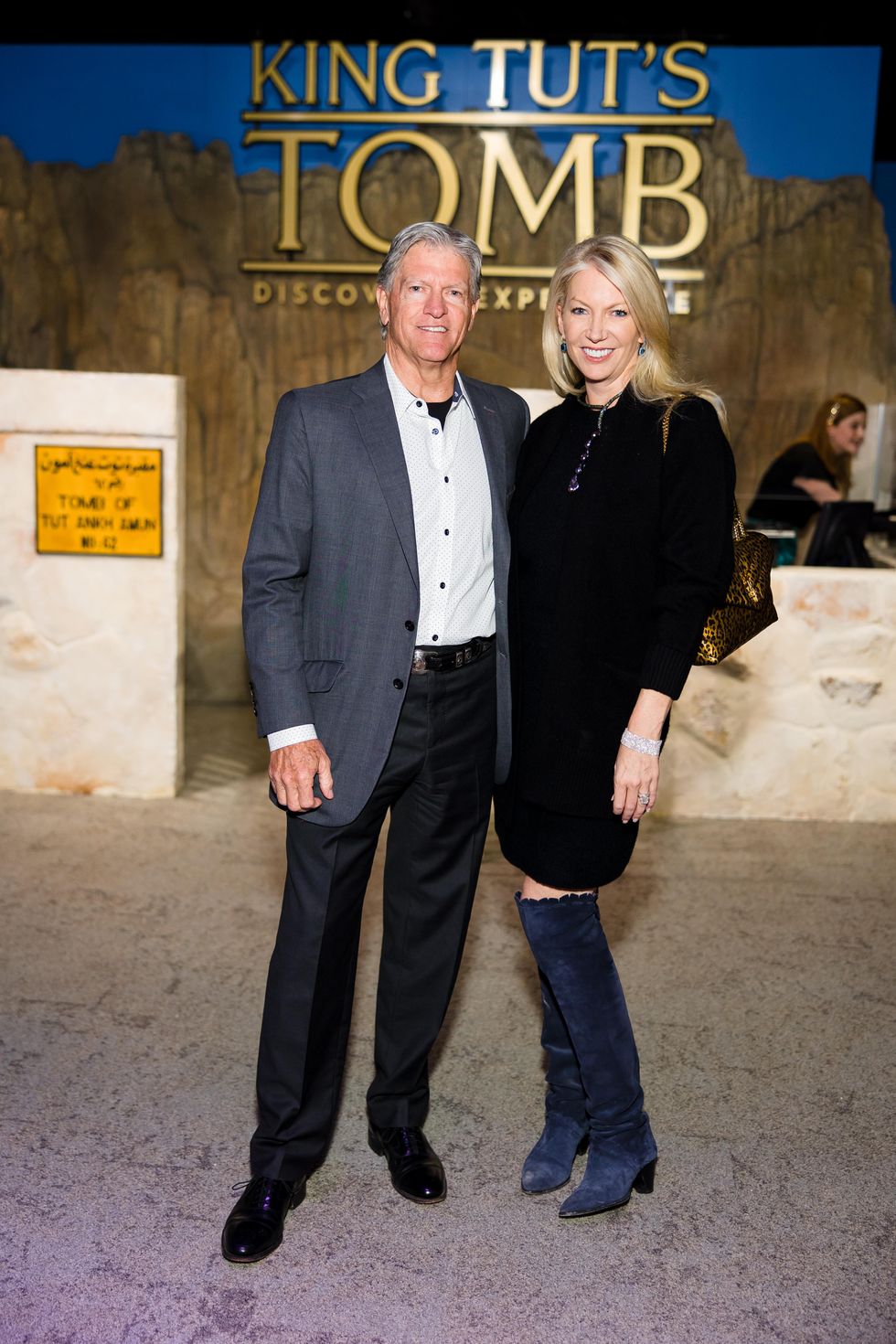 Dan and Susan Dinges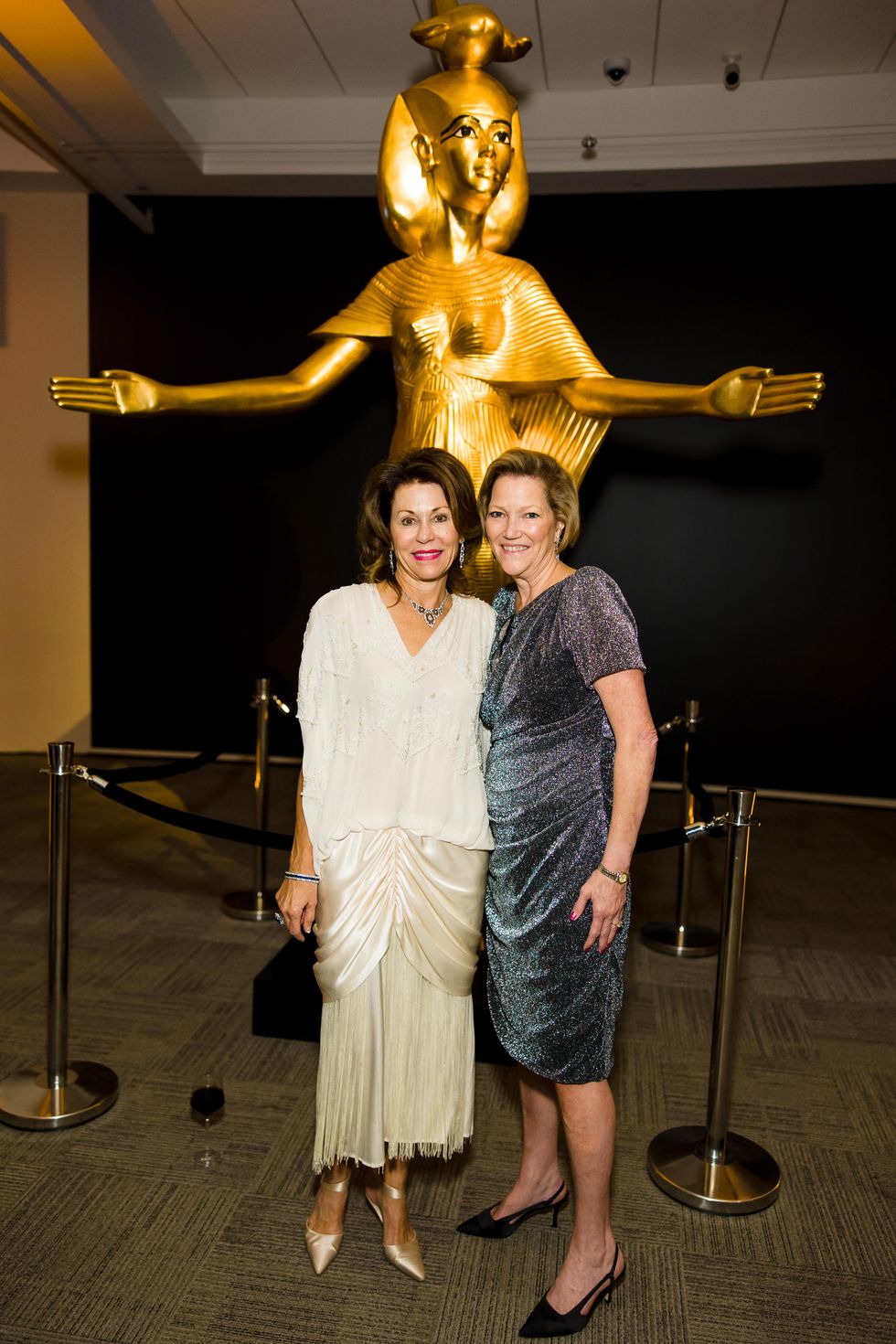 Dorothy Cuenod and Shelli Lindley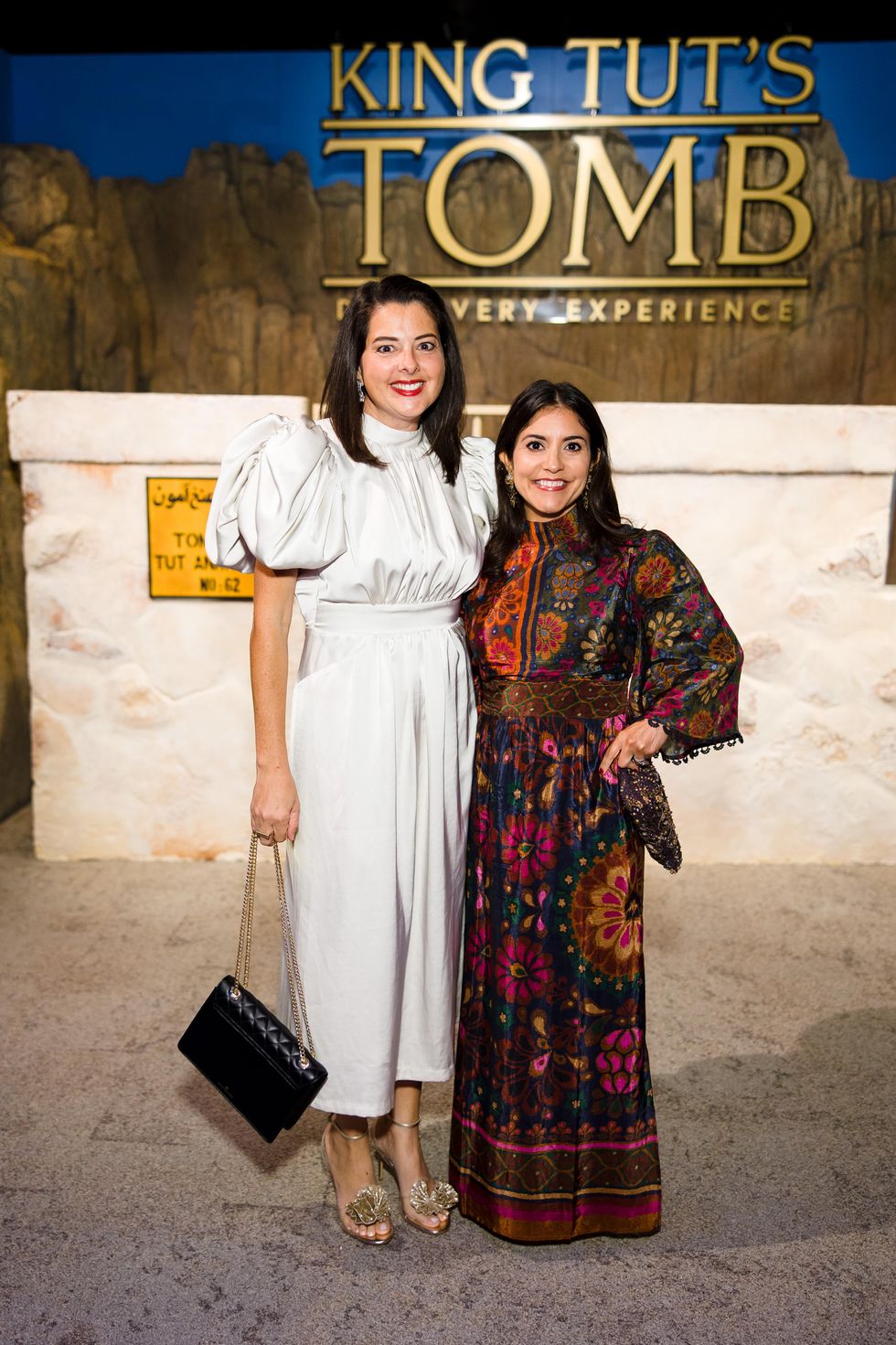 Jenn Howe and Stephanie Escamilla Balash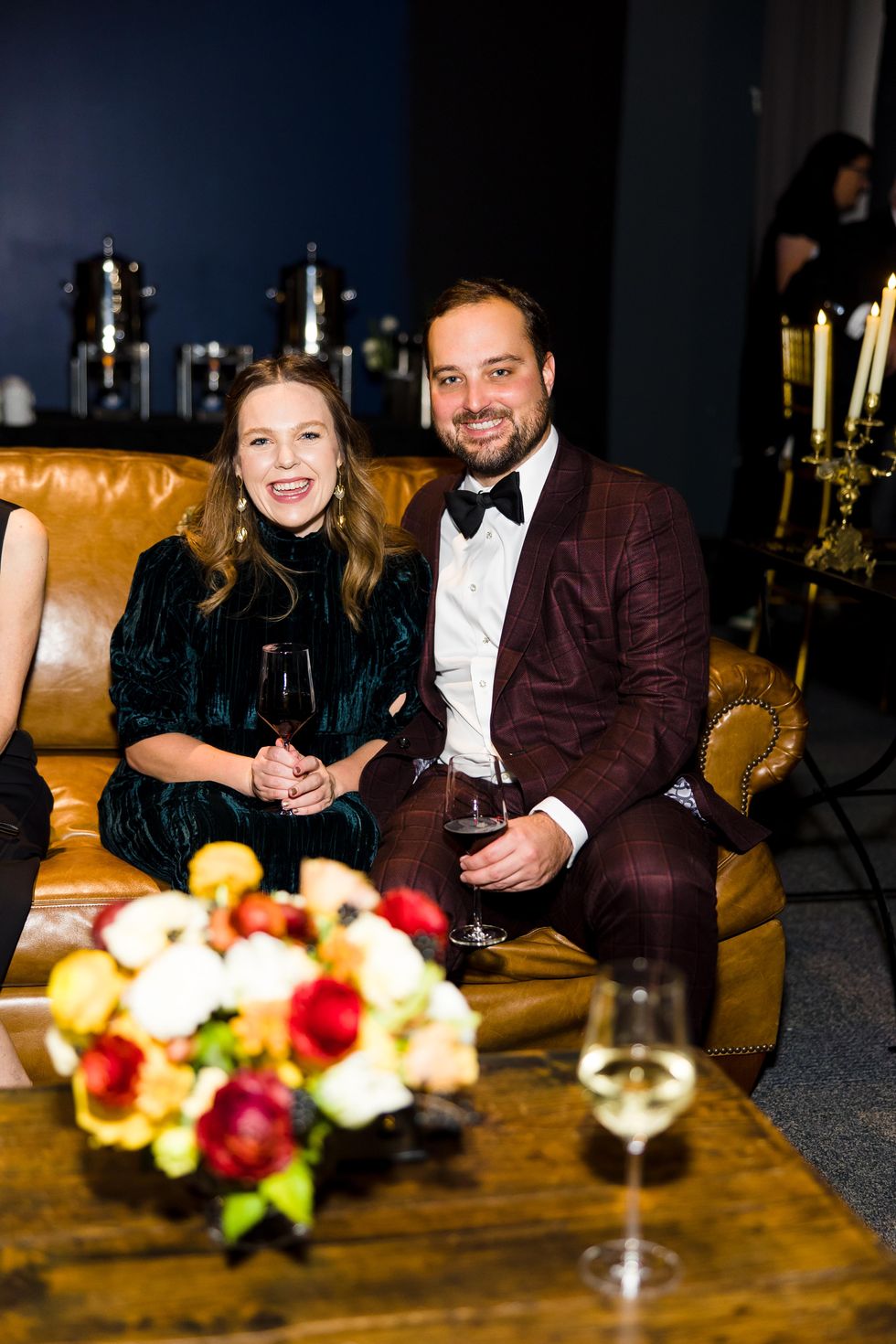 Jayme Hunt and Matthew Lindley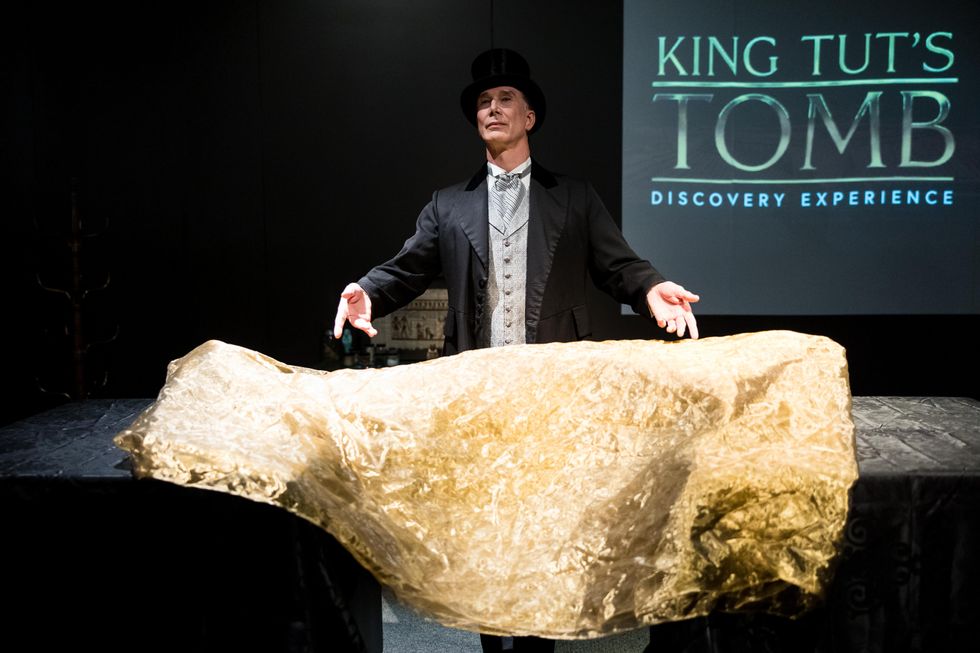 Todd Waite
Parties