All-Day Louisiana Café Lagniappe Now Open in Former Revival Market Space
Mikah Danae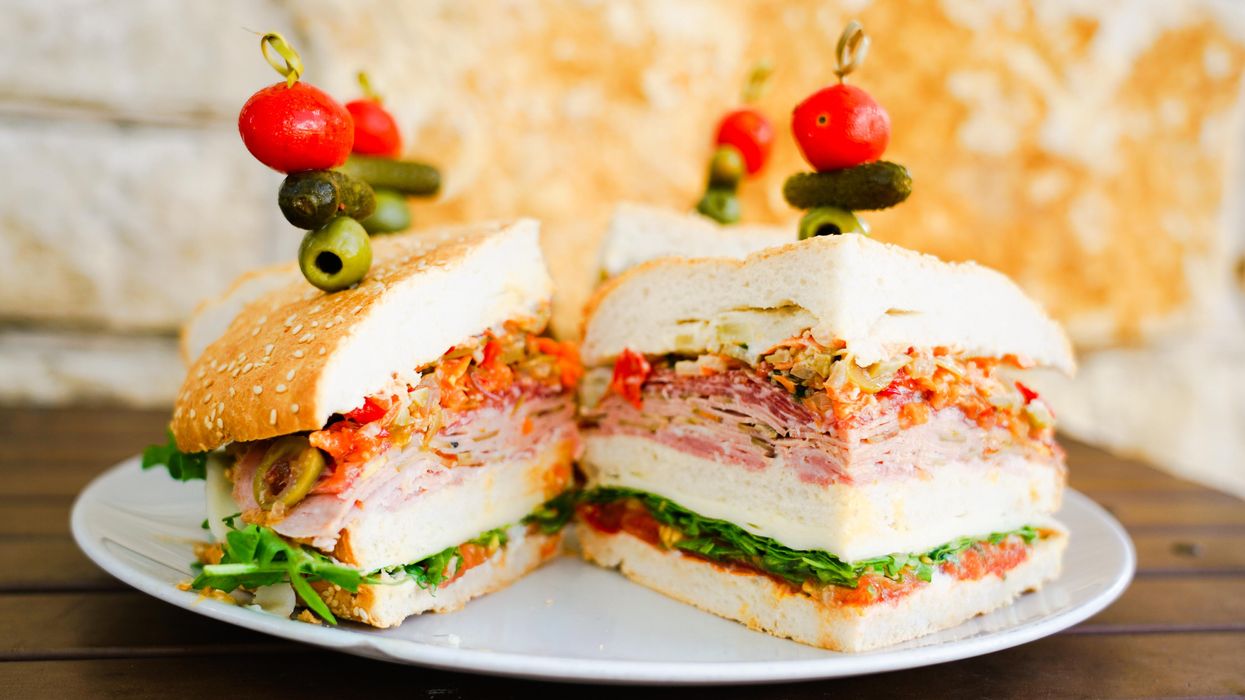 HUNGRY HOUSTONIANS SEEKING great Cajun fare now have one more option. Lagniappe Kitchen & Bar has bowed in the former Revival Market space, and a grand-opening celebration will take place on Friday, Aug. 19.
---
Owner Layne Cruz — who was previously the general manager of Revival — grew up in New Orleans, and together with chef Steven Lamborn, she's bringing some of her breakfast, lunch and bar-bites favorites to H-Town. Monday, for example, means red beans and rice, while muffuletta sandwiches served on a toasted Gambino's semolina roll are available all day, every day. Expect cheddar-bacon biscuits (with "boil spice") for breakfast, gumbo for lunch, and happy-hour specials like pimento-cheese-stuffed hush puppies until 7pm.
There's also a robust beverage program, headed up by Cruz herself, with New Orleans-style coffee and cocktails like sangria, all served in festive purple-and-gold cups. The Mardi Gras color scheme carries into the décor as well; a sophisticated play on the palette can be seen in the living-room-style main dining area and on the patio overlooking the bustling corner of Heights Blvd. and 6th.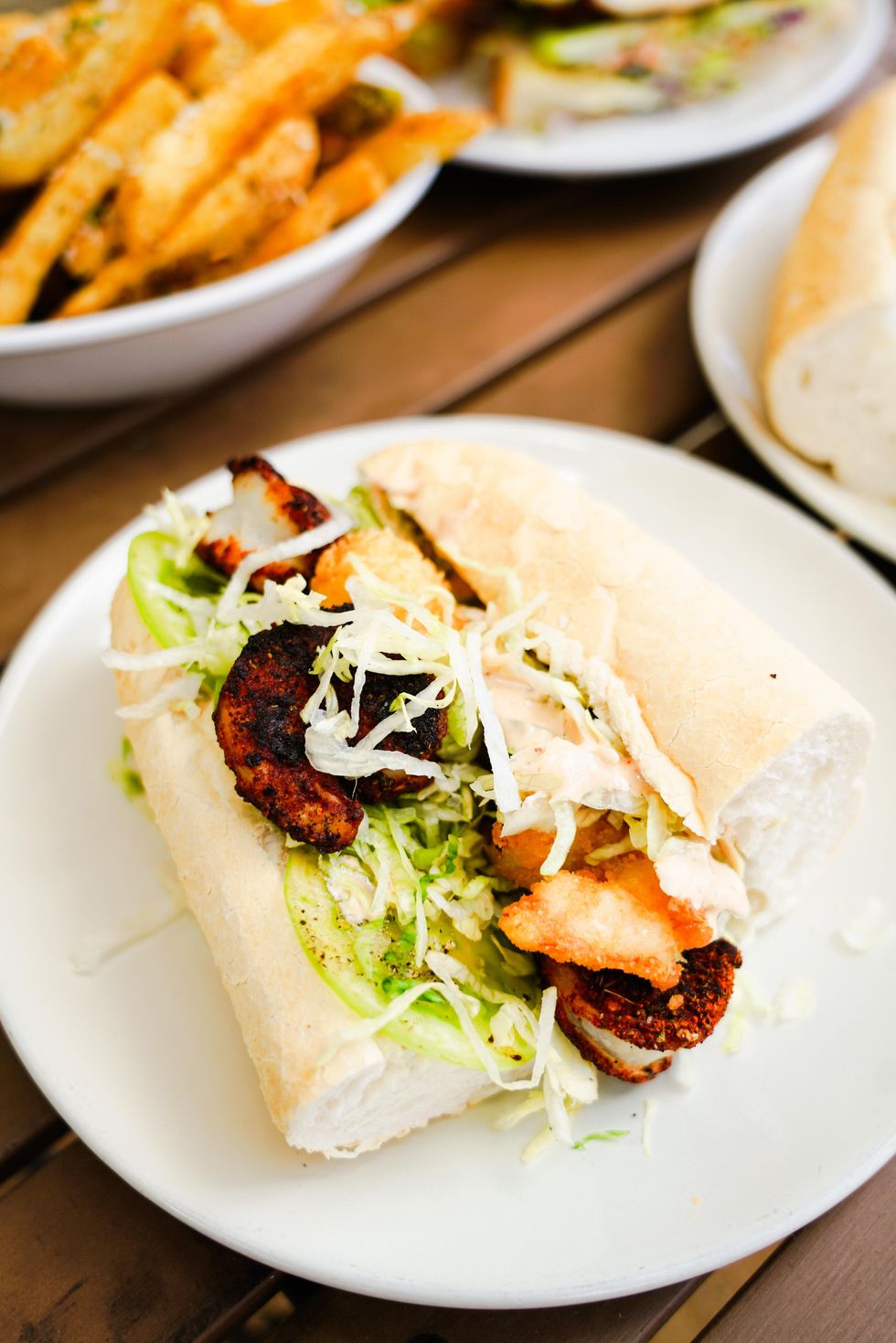 Black & Tan Po Boy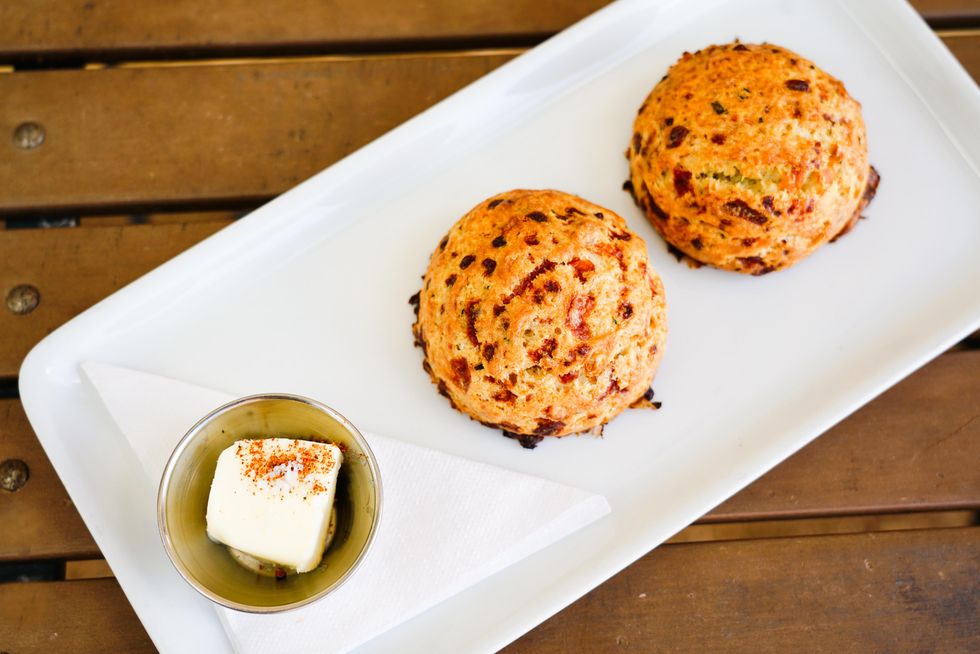 Cheddar-bacon biscuits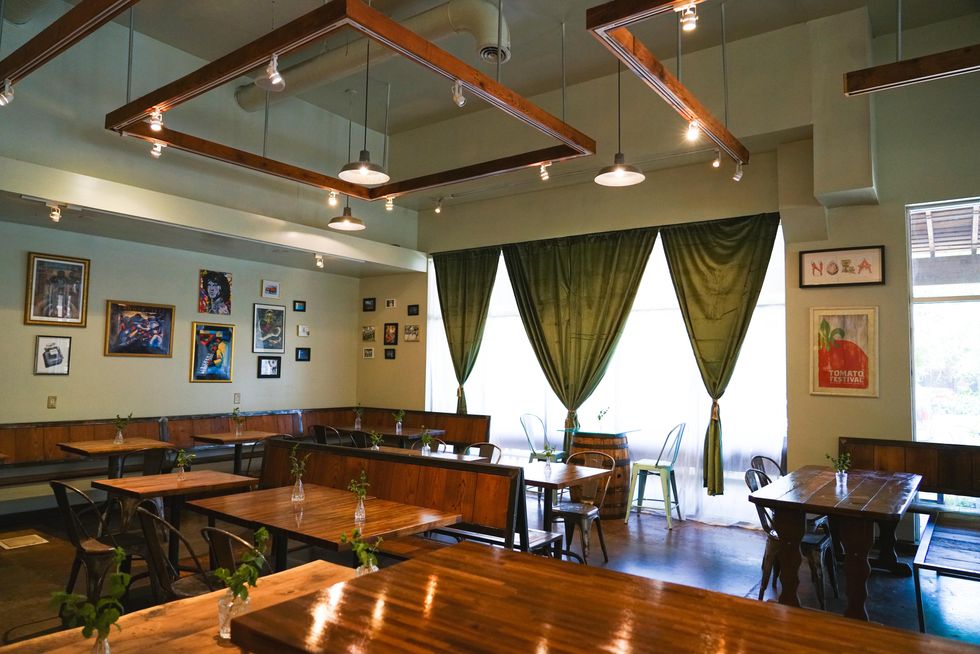 Food