Latest Dish - October 2018
Houston's best foods news, in small bites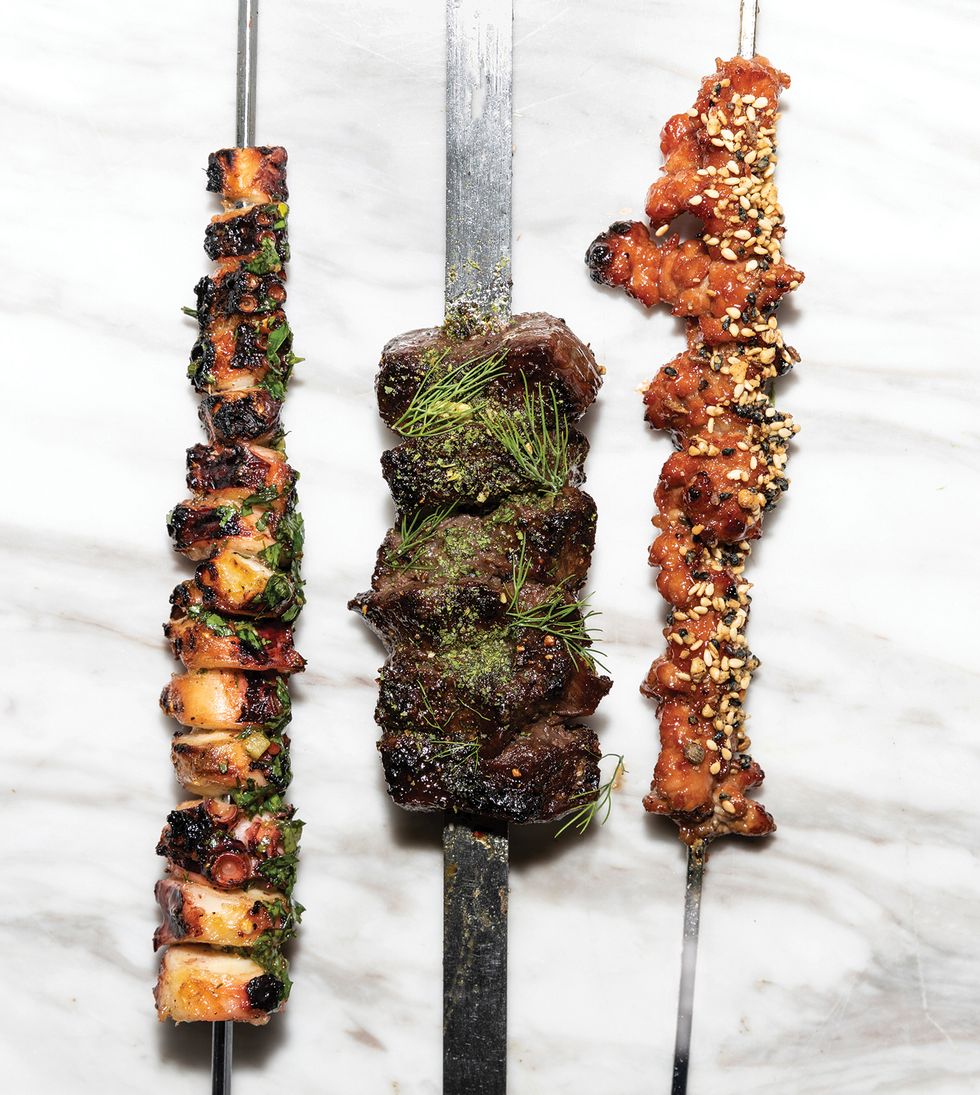 Montrose makeover! L'Olivier has reconceptualized its upscale French bistro to the more laidback Avondale Food & Wine which offers a European-inspired menu boasting local, seasonal ingredients. 240 Westheimer Rd., 713.360.6313 
---
Around the curve, One Fifth's latest iteration One Fifth Mediterranean has bowed, and will remain open through July of next year, touting unique takes on the cuisine inspired by chef Chris Shepherd's travels to the Eastern Mediterranean and Northern Africa. Expect family-style and shareable plates and an impressive range of housemade condiments, like schug, amba and harissa. 1658 Westheimer Rd., 713.955.1024
Coming soon: Former general manager of Tiny's No. 5 Brian Doke will open Savoir in the Heights next month. In addition to a hefty wine list, guests can look forward to noshing on housemade pasta. 1344 Yale St.
Fans of the famed chicken-fried steak at Hickory Hollow have until January to get their fill, as the favored restaurant will shutter its Heights location after 31 years. But don't fret — its Fallbrook location will remain open for any serious chicken-fried-steak cravings. 101 Heights Blvd.
Ready or not … Hidden in plain sight in the heart of the Heights, craft cocktail bar The Ready Room homages the city with a menu categorized by wards. Sample the sparkling-wine-based El Segundo from the Second Ward list or, better yet, the boozy, rum-savvy Jungle Bird from Sixth Ward. 2626 White Oak Dr.
You've heard of Tex-Mex — and now the Houstonian Hotel & Club's new restaurant, Tribute, honors Texas, Mexico and Louisiana cuisine with its menu of "Tex-Lex" dishes. Keeping under the direction of Exec Chef Neal Cox, the reimagined concept has replaced Olivette, and welcomes club members as well as the public beginning Oct. 26. 111 North Post Oak Ln.
The spotlight is on North Vietnamese-style pho at Flying Pho, now open in Garden Oaks. Preparation of the pho bac is traditional and simple, with beef in a rich and savory broth, and a generous helping of wide rice noodles garnished with green onions. 3434 Ella Blvd., 713.360.6413
The owners of Cedars Bakery have opened Cedars Tapas Bar, bringing a mouthwatering menu of Lebanese tapas like fried kibbeh, grape leaves and baba ghanoush to Midtown. 403 W. Gray St., 713.933.7771
The famous Montrose Mining Company bar, once one of the stalwarts of the old Montrose gay scene, will get new life as a trendy neighborhood wine café. Postino, the Phoenix-based wine café that has been a popular spot in the still-new Heights Mercantile development, will expand its $5 glasses of wine before 5pm, paninis and shareable boards of bruschetta to Montrose in early 2019. 805 Pacific St.
Save your travel time and score a Roman-inspired pie at West U's new BYOB pizza bar Pizza Motus. You can choose a "red" or "white" (no sauce) pizza, and fresh toppings like artichoke hearts, cherry tomatoes and gooey goat cheese rest atop a light, airy crust. 6119 Edloe St., 832.767.3450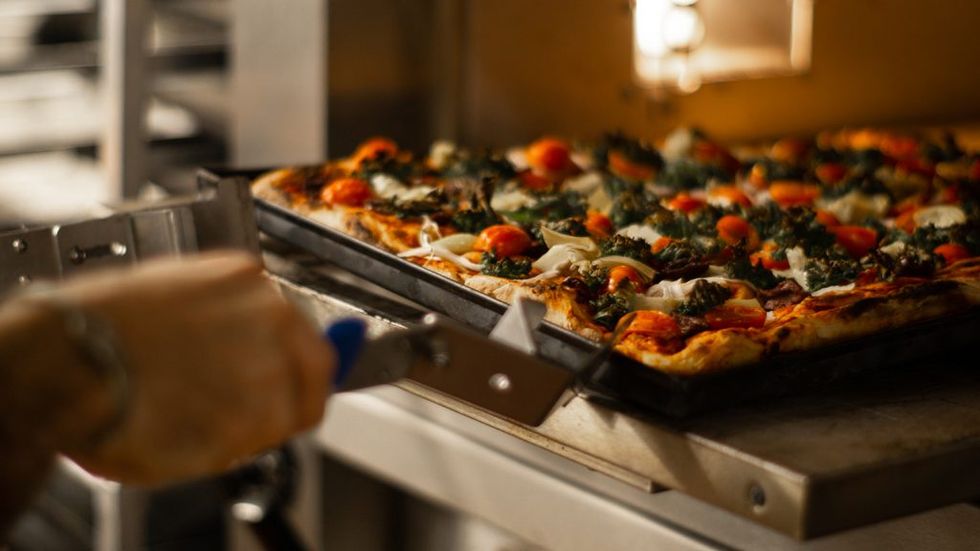 Veggie pizza at West U's new Pizza Motus
Dallas-based Shell Shack has opened its first Houston location in the Washington Corridor. The menu features choose-your-own-adventure-style options with boiled crustaceans and custom add-ins — such as extra spices, sausage and veggies — alongside fried platters and classic grilled sandwiches. 2412 Washington Ave., 832.998.8000
One year after Harvey caused storied Downtown restaurant Spaghetti Warehouse to shutter, the restaurant group has announced that the concept will become Warehouse 72, at Marq*E Entertainment Center. 7620 Katy Fwy.
Mom and newly minted restaurateur Kelly Barnhart has teamed up with consulting chef Alison Wu to open Vibrant, with a menu of breakfast (all-day!) and lunch dishes made with ingredients that are free of gluten, dairy, refined sugar and non-GMO products. Expect housemade yogurt, sustainably harvested meats and pasture-raised eggs for breakfast; lunch brings layered salads and power bowls. 1931 Fairview St.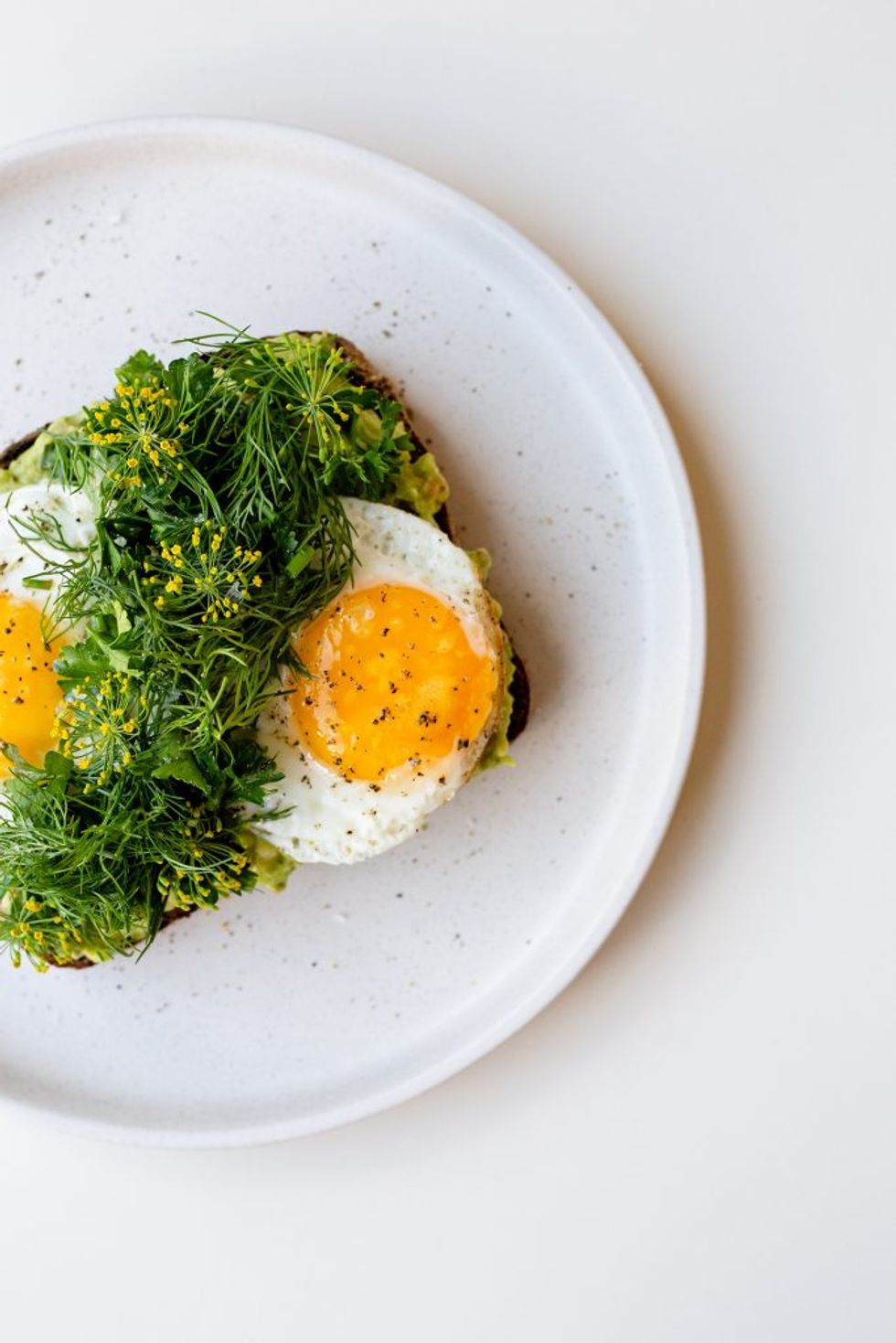 Savory avocado toast on gluten-free bread at Vibrant
Also touting "healthy food for a happy world," vegetarian-, vegan- and paleo-friendly national chain Flower Child has bowed in Uptown Park. 1101 Uptown Park Blvd., 713.730.4261
In Gateway Memorial City, Kuu now offers a tapas-style Japanese brunch. Think truffle fried rice, French toast dipped in kiwi jam, and yaki, or smoked salmon salad. 947 Gessner Rd., 713.461.1688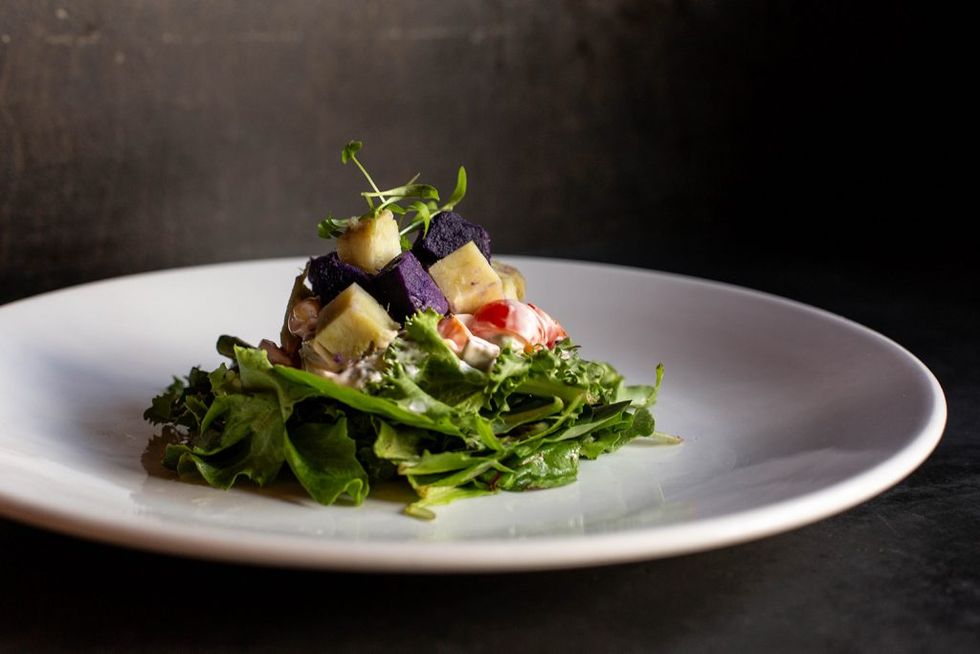 Japanese sweet potatoes atop Kuu's Imo salad
Food+Travel